There's nothing like a sold-out arena gig to remind you that online discourse is only a small part of any artist's story. Viewed from behind a screen, Arctic Monkeys' headline set at Glastonbury this year appeared divisive. 'The new songs are boring', 'Alex Turner's affectations have gone too far', 'they've lost their mojo'. Try telling that to the thousands of adoring fans inside a sold-out arena tonight.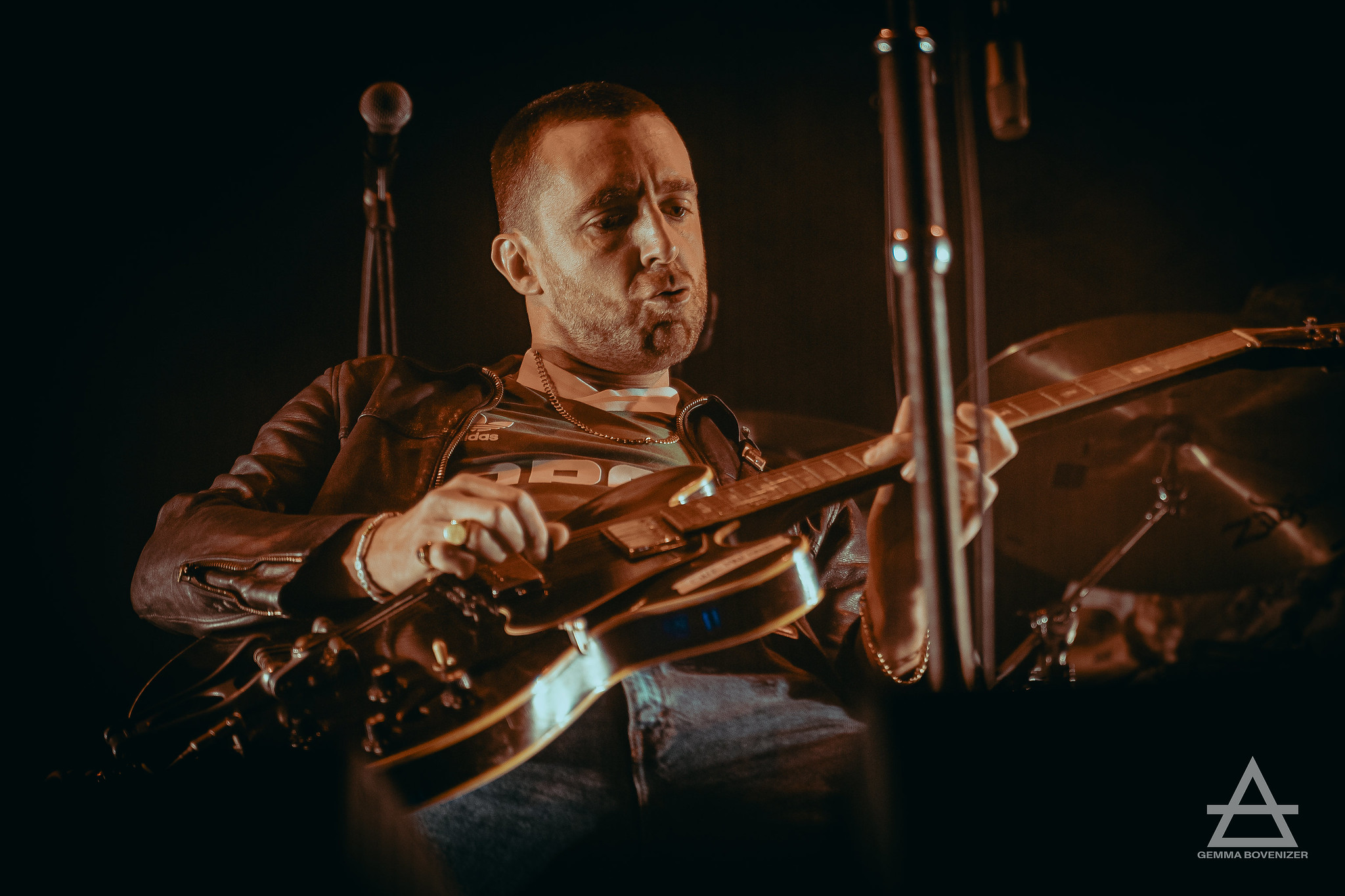 The crowd is young – astonishingly so for a band with nearly two decades under its belt and seven albums, the last two of which have been daringly, even deliberately uncommercial. The Arctic Monkeys haven't had a genuine hit single in 10 years, and yet the average age tonight appears to be well under 30 – an entertaining mix of teenage goths and indie kids (some with their parents), giggling Snapchatters and the odd grizzled veteran.
To retain old fans while adding hordes of much younger new ones is no mean feat for a band that burned so bright in its early days. Arctic Monkeys have endured.
Much credit for that must go to their magisterial, wildly successful fifth album AM (2013), for whom the biggest cheers and loudest sing-alongs are reserved tonight. Three songs in, the brief drum intro of 'Snap Out Of It' – that album's sixth single – is greeted by ear-piercing screams of recognition, every world hollered back at the stage from at least the front half of the crowd. And the die is cast.
In all, half of that album is played, songs scattered throughout the set for maximum impact. Clearly enjoying himself, Turner channels Jarvis Cocker in a cheekily dramatic reading of 'Why'd You Only Call Me When You're High?' before reaching for the classic rock playbook on 'Arabella,' while a colossal 'R U Mine' closes the show with chunky riffing, Jimmy Page guitar shapes and muscular drumming from the ever-impressive Matt Helders.
Special mention too for the towering 'Crying Lightning' from the Josh Homme-assisted Humbug album, the joyously jaunty 'Fluorescent Adolescent' and 'Teddy Picker' from Favourite Worst Nightmare, and a frantic 'The View From The Afternoon' – one of only two picks from the debut.
Of course, this tour is actually in support of last year's The Car, an album that like its predecessor Tranquility Base Hotel + Casino owes more to the louche stylings of Scott Walker and Bryan Ferry than to The Strokes or Led Zep. Only four songs are played but they are perfectly integrated into a well-paced set – from the dark, almost gothic atmospheres of opener 'Sculptures of Anything Goes' to a stately 'There'd Better Be a Mirrorball' – cue lights on the enormous orb above the stage – and the thrillingly extended rendition of 'Body Paint' that closes the main set.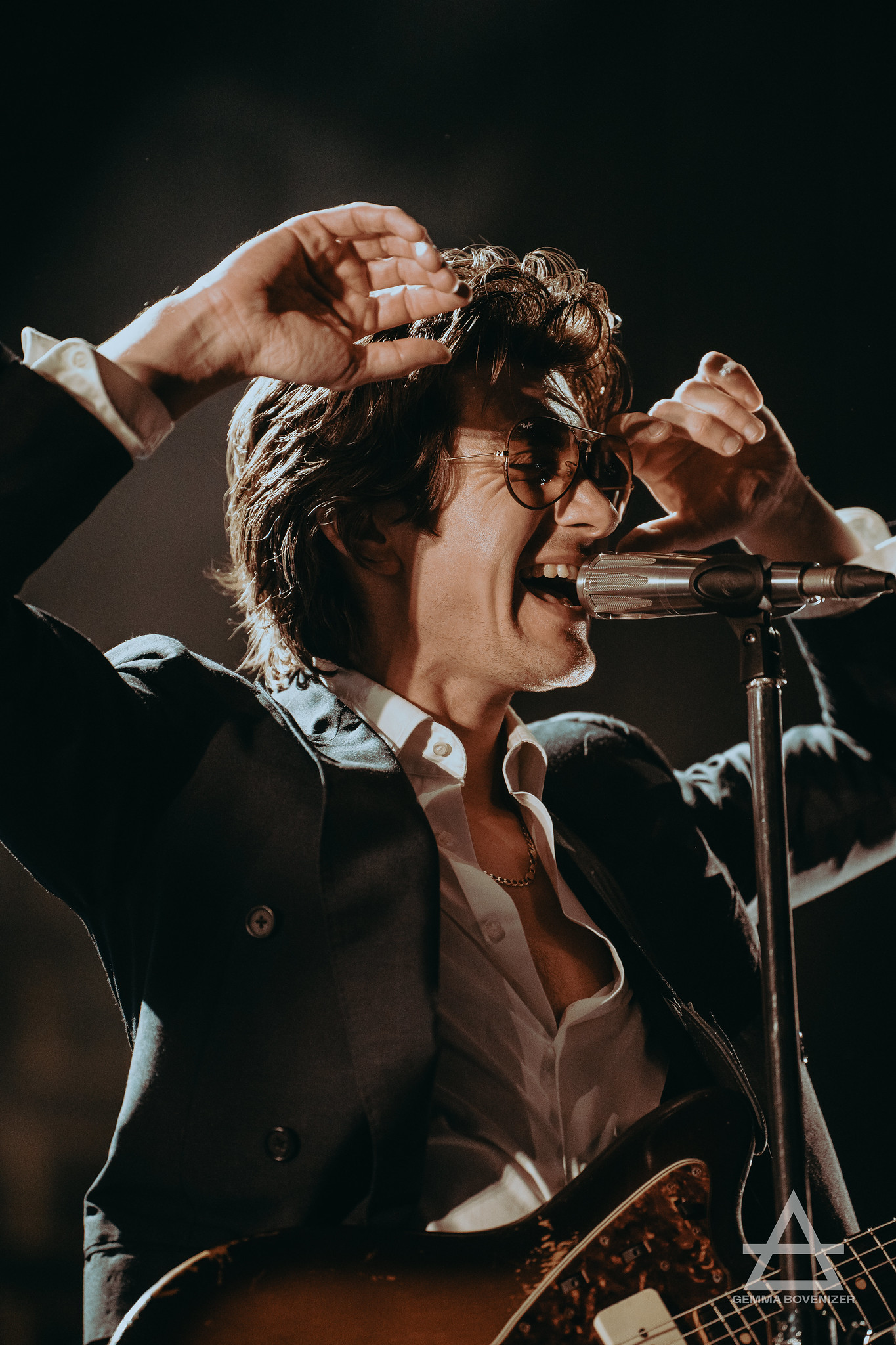 This newer material – and the title track from TBH+C – takes on new weight and purpose when performed live amid the shit-kicking indie classics of yesteryear. The arrangements – augmented on this final leg of the tour by a full string section – are sumptuous and dynamic, and Turner is in magnificent voice throughout. By the time he leaves the stage blowing kisses and punching the air, it feels well-earned.
While it may be a point of contention as to whether Turner really is a rock god or just playing the part of one, he knows what it takes to fill a stage this size. Everyone does it in their own way, but the stylish playfulness of Turner's approach draws together all the disparate elements of what the Arctic Monkeys have become – indie disco staples, chroniclers of the everyday, balls-out rockers, arch balladeers – in one shape-shifting package. And Belfast loves him for it. Chris Jones
Photos by Gemma Bovenizer