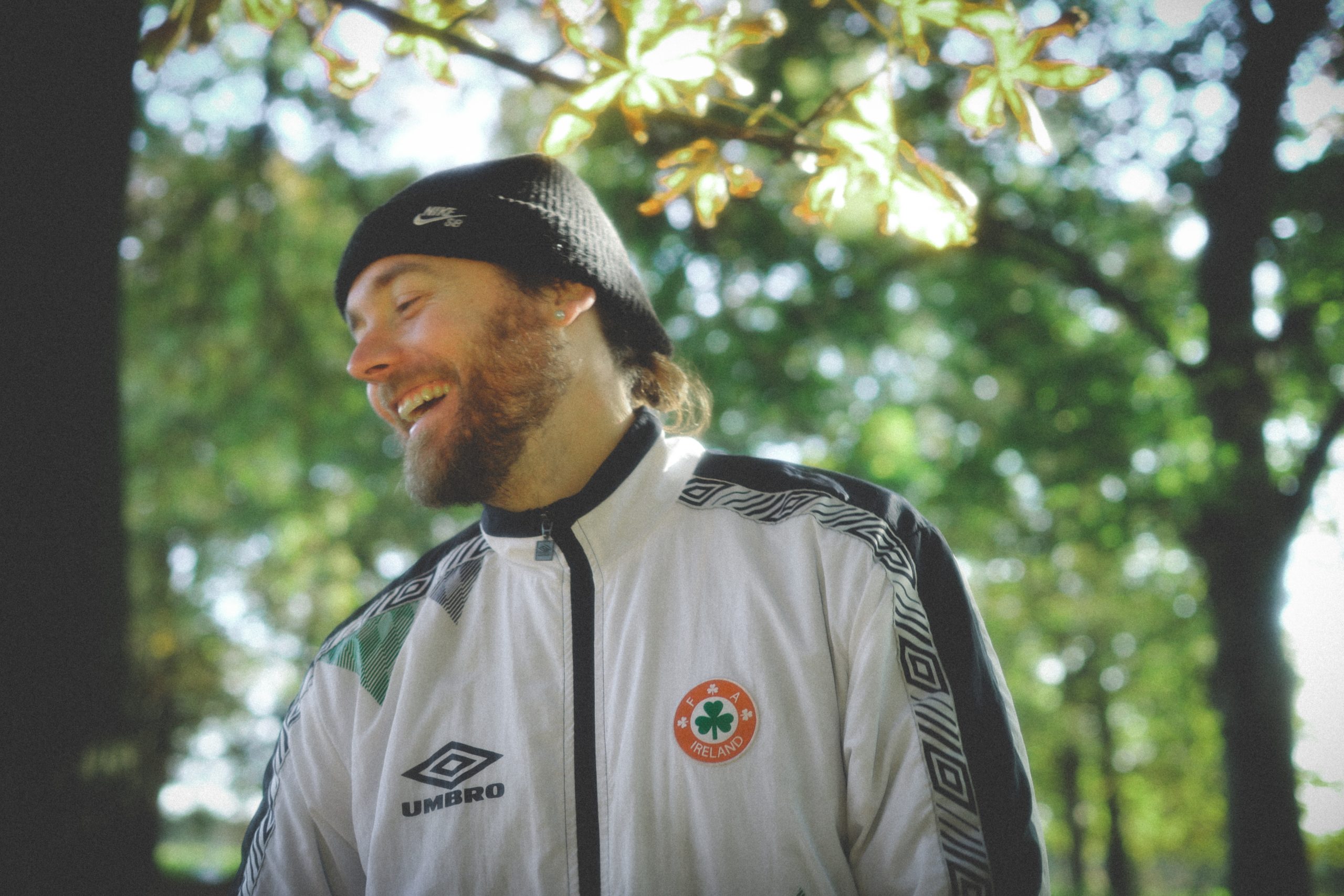 Community, culture and collaboration are the three words that stand proudly at the centre of Nealo's sophomore album November Medicine. Launching to the world on November 17th 2023, November Medicine features artists ranging from Morgana and Jehnova to Rebel Phoenix and Shiv and touches on themes close to the heart, embracing vulnerability without a hint of discomfort. Following on from his debut album All The Leaves Are Falling, November Medicine delves into the depths of the human experience. The album directly involves the listener with Nealo's inner world, with carefully chosen voice notes punctuating the album in interludes and emotion so raw it feels like the album is a direct, and deep monologue designed to create a visceral reaction.
In mourning the end of a ten-year relationship, trudging through depression, and learning how to navigate the world as a newly single father, November Medicine was conceived. Born from the ashes of an old life, the album acts as a vessel through which Nealo has rediscovered the power of collaboration, community spirit and love. The creative process through which the album was created acted as a form of therapy. "I think the catharsis comes as you're writing the song, and then in the days after when you're listening back to it, those are the times that I really feel the healing from it, or the emotion, working through all of it. When you're writing, it's pulling from your subconscious. It's almost like therapy. You ask yourself questions and the answers come up in a stream-of-consciousness kind of way."
November Medicine takes the listener on a journey of the raw and honest ups and downs of the past few years of Nealo's life, his experience of Dublin growing up and his acceptance of life in the now. The complicated ending of a ten-year relationship is detailed in the opening voice note, 'Love Ya' and further emotively explored in 'I Know' featuring Shiv ('Who's to say this parting doesn't mean we couldn't grow / Ten years down the line you look at me and say I know'). The closer, 'Only Human', is perhaps Nealo's most intimate track to date: 'I've got scars and scores and stories lived in border towns / We'll be like family, 'cause I don't want to let you down.' 
The album probes the intensity of profound loss and emerges with hope on the other side. With heavy piano accompaniment, production is stripped back to only the essentials, granting the vocals and words the capacity to breathe. "I think I'm in a brave or privileged, or maybe stupid or ignorant position. I'm just able to share a lot of stuff, and I don't feel ashamed of any of that." Through vulnerability, connection flows. In contrast to the familiar braggy and fictitious nature of the rap scene, Nealo directly counteracts the stereotype, allowing truth to act as a means of connection and a tonic to loneliness. Severe yet inviting, his tone resonates while screaming for acceptance and fighting to portray his healing journey. 
Collaboration is an integral part of the album, with featured artists ranging across genres. Morgana offers the first hint of support in 'Forest', Rebel Phoenix offers a tone of hope in 'What Colour Would Our Friendship Be' and Jehnova laying down bars in 'Tears You Cry' bringing peace in an otherwise illustrated world of darkness. Morgana, Uly and Rach join forces to offer some light respite on 'Cereal', offering support while 'looking for a miracle'. Creative partnership to Nealo is less about fitting in with a genre or a particular style. "It's based on friendship, and not about what makes sense," he says. "All the people that are on the album are really close friends. It makes it so much better because it's less contrived. The beautiful thing about it is that those songs are like a little snapshot in history, a little Polaroid of your life at the time."
Shot in various locations around Clare, the 'Only Human' music video reflects the evocative theme of the song. "I wanted to end the album on Only Human because it just felt like the right thing to do," says Nealo. "I left the song very raw. We tried to produce it a bunch of times and make it really sound good. But literally, the raw recording, that's the song. There's nothing touched on it except for my vocals."
Reflecting a particularly difficult period in his life, Nealo reaches into the depths of his own soul and leaves no room for ambiguity. Sharing elements of his divorce, friendship breakups and a battle with depression, Nealo embodies his pain and takes responsibility for his own healing. Analysing personal relationships through the form of public art cuts a fine line, a line that Nealo is careful not to cross while also remaining truthful. He reflects on the judgement that has to be faced when trying to do anything outside of the norm "the thing I found the most stifling growing up, it wasn't teachers or parents. It was actually friends and classmates, or groups of people that would slag you for being in any way different. I think that's a very Irish thing." Fighting against ingrained judgement in the pursuit of compelling art, Nealo proves in the reminiscent 'Rosemary' that authenticity is an intent worth fighting for: 'You gave me a little life, a chance to learn on this earth when you praise me, sacrificed your whole world when you raised me'.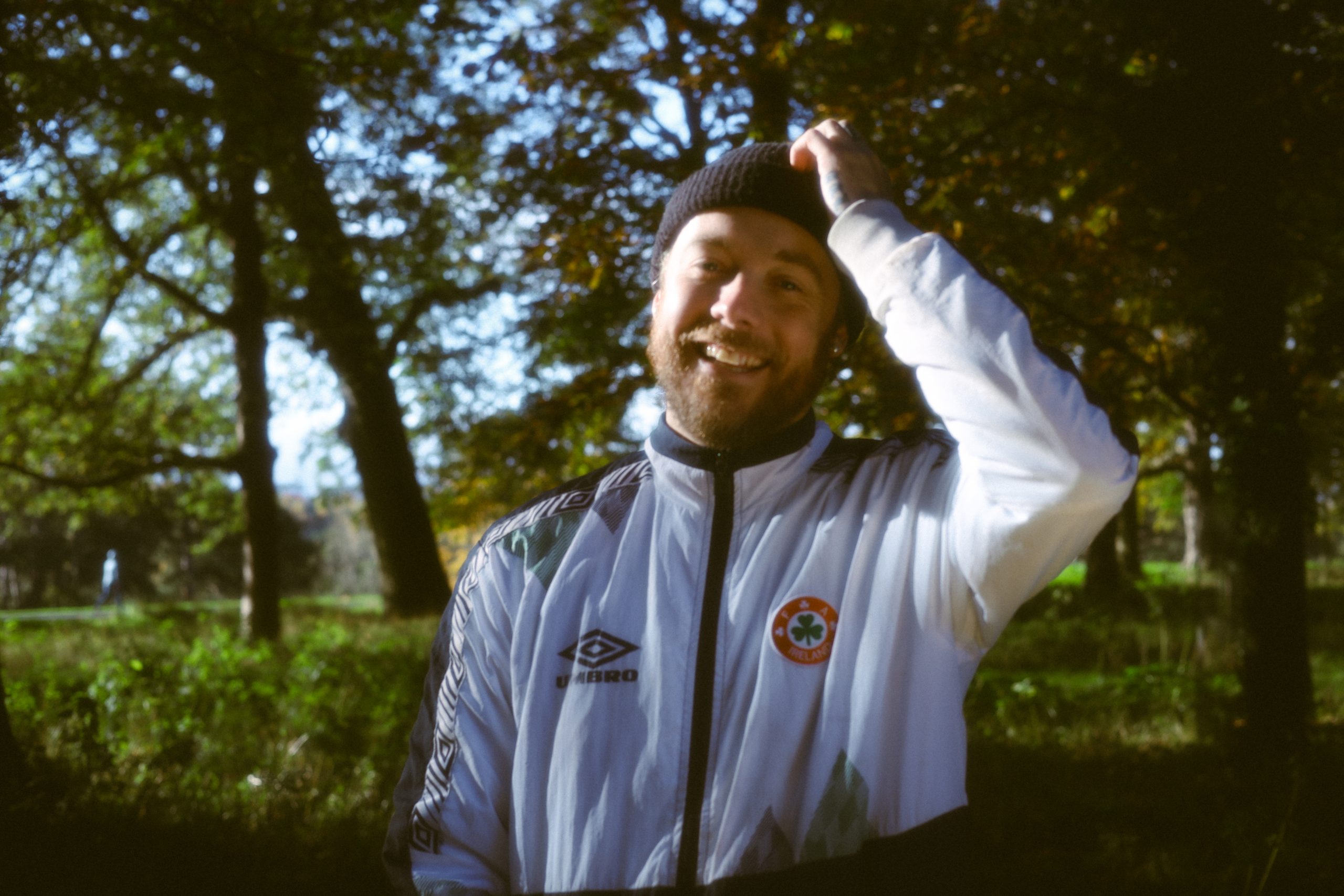 For Nealo, music is about more than fame or success, if at all about either. It is friendship, it is preserving a moment in time, and it is a means of self-actualisation. November Medicine is a tonic itself to the human experience, bringing light, comfort and understanding to moments widely experienced but rarely communicated. It acts as a listening ear and a guiding force with healing encouragement at its core. Ciara Byrne
Photos by Loreana Rushe
Nealo launches November Medicine at Whelan's in Dublin on Friday, 17th November. Click here to buy tickets