Ahead of the release of his most fully realised record to date, Blind on a Galloping Horse, Belfast torchbearer David Holmes talks radical optimism, Weatherall, self-awakening, signing to Heavenly and really making it count
Artwork by Jimmy Turrell
Photos by Steve Gullick
Whoever coined "there aren't enough hours in the day" might not have bothered if they were up on David Holmes. Lauded producer, generation-spanning DJ and soundtrack composer par excellence is the brief but it only grazes the surface of a trailblazer who has packed in more than most. Three sprawling decades in, it's a journey that hits like supreme sonic wanderlust on his new studio album, Blind on a Galloping Horse.

Marking his full-length debut on one of the all-time great British indie imprints, Jeff Barrett's Heavenly Recordings, the follow-up to 2008's The Holy Pictures is a career peak drawing its power from endorsing radical optimism despite it all. Marrying soft-focus escapism with Tecnicolour calls to resist the death grip of psychic division and the slow rot of domestic politics, it's an album that's as palette-spanning as it is right on cue.
"People should be on the fucking streets right now," says Holmes, on the matter of Tory corruption in recent times. "How the fuck did these people get away with all of that? Title-wise, the album refers to 'a blind man on a galloping horse' but when I cut it down, it stood up as a perfect metaphor for where we are right now."
"As someone who's been on this earth for 54 years, you realise it's your duty as a human to say something. I suppose in years gone by I was too young to suss it out but I felt totally okay about doing it on this album. I did it both as a human being and someone trying to make a record or a piece of art – whatever you want to describe it."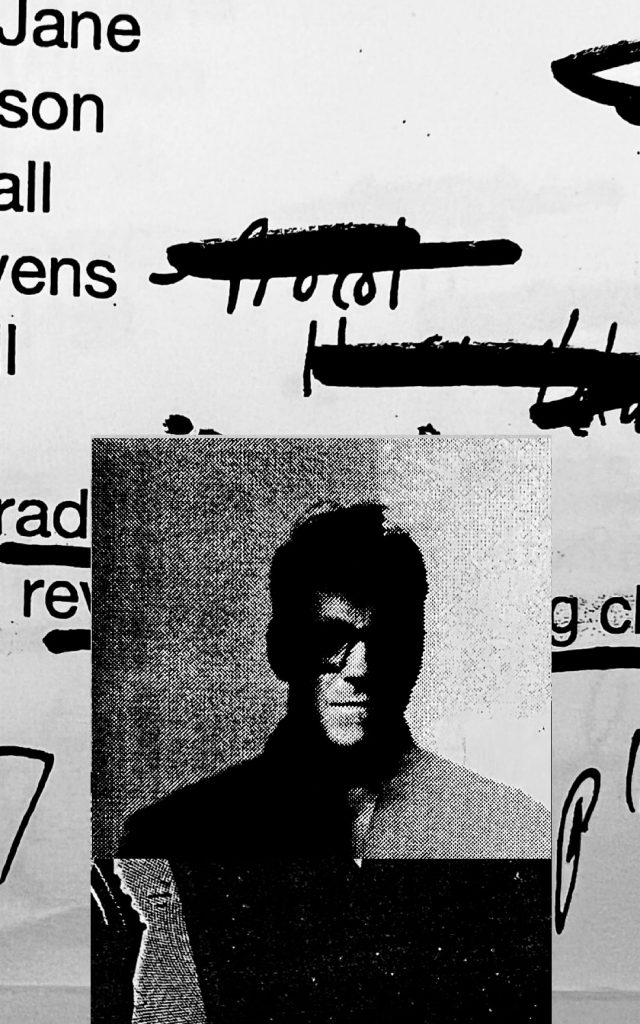 As a release aptly described by Heavenly as "a 14-track interrogation of the last decade," there's no doubt Blind on a Galloping Horse fares as both record and art. Elevating it to a place where the medium meets the message is Raven Violet, Holmes' goddaughter. On fist-clenched singles like 'It's Over If We Run Out Of Love' and 'Hope Is The Last Thing To Die,' her gossamer refrains guide soundworlds that filter the extasis of a golden era Holmes' helped helm in the early 90s via widescreen psalms that both nestle and pummel.

"There's a version of the album with me singing it," says Holmes. "I got to the point where I thought I might finish it and put it on Record Store Day a couple of years ago, but after doing a couple of tracks with Raven I felt there was something powerful about the lyrics coming from the voice of a young woman. Her voice is steeping in the West Coast and it has this je ne sais quoi that just takes it to a different place – like Michelle Phillips with attitude. She probably inspired the album in ways I don't even know yet."
It's a release full of cornerstones but 'Necessary Genius' packs a special punch. Exalting heroes and much-loved confidantes – from late, great soul brother Andrew Weatherall to Sinéad O'Connor, who was working with Holmes on a new studio album before her passing – it's a pitch-perfect decree of unfettered faith in those who have burned bright and boundless. It's conviction that can be traced back to nurturing lucidity in lockdown.

"I was having my own awakening through mushroom therapy and stuff," reveals Holmes. "I was dealing with a lot of my own mental health issues after being diagnosed with pure obsession – which is essentially OCD without the compulsiveness. Of course, that can have negative effects. Everyone has it but I had an extreme version. I was able to conquer that – rather than feeling I was stuck on a Ferris wheel that I couldn't get off, negative thoughts would come and go. Combined with waking up to what's happening in the world, that has definitely been a part of the journey."
Not a million miles from his soundtrack work – most recently on the likes of This England and Killing Eve – Holmes teases threads of subtle sorcery from the first bars of opener 'When People Are Occupied Resistance Is Justified'. Fading into view, as if rousing from a deep sleep, it's bookended with ambience with all the spectral power of Holmes' essential NTS show, God's Waiting Room, as well as his stellar addition to the Late Night Tales series back in 2016. In a way, the sublime ebb and flow of highlights like the title track and 'Agitprop 13' mirrors how immediacy pivots on its inverse.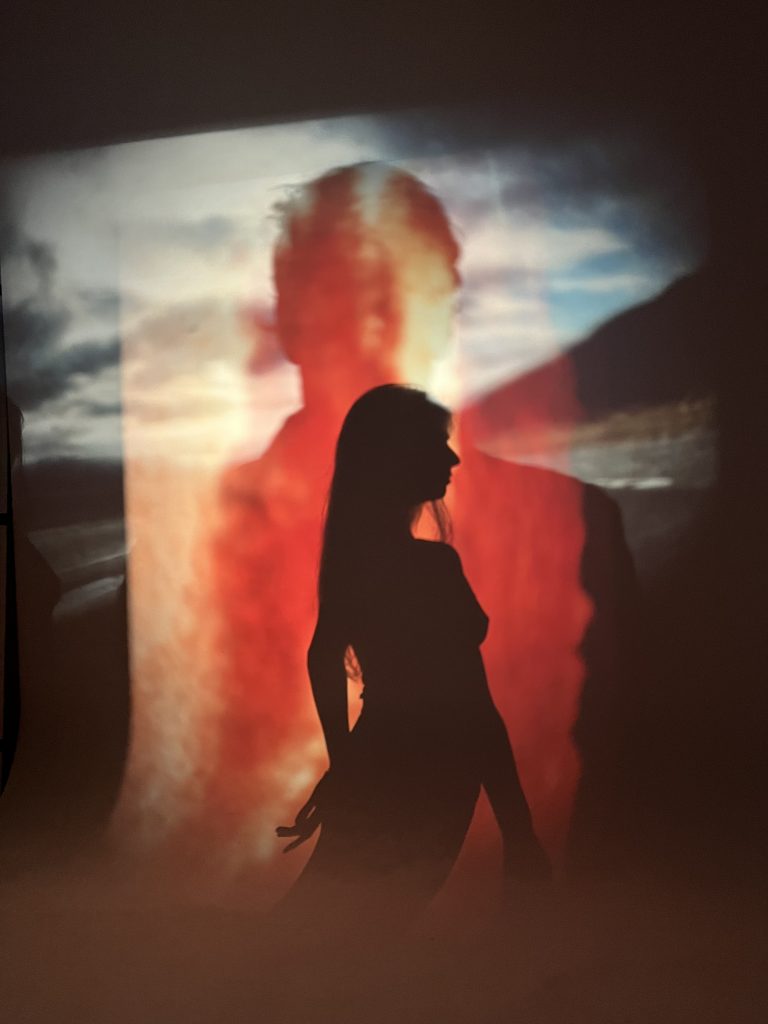 "You can never tell these things until 20 years have passed," says Holmes, musing on where the album sits in his discography to date. "This summer I heard [his era-defining 1997 LP] Let's Get Killed for the first time in 20 years. I was like, 'Actually, a lot of this really holds up.' It's good to have an instant reaction but you don't know until you've had that real distance."
He may get a well-earned nod in 'Necessary Genius' but it's no surprise the presence of The Chairman, Andrew James Weatherall, is a key source of the album's broader, beatific energy. Nowhere is that clearer than on a track that carries much significance for anyone even faintly familiar with Holmes – and Heavenly – 30 years after he remixed 'Smokebelch II,' his late, great friend's pure-cut classic with his fellow Sabres of Paradise.

"'I Laughed Myself To Sleep' is an unreleased track of Andrew's that was on an album that never seen the light of day," says Holmes. "It just fit into my narrative so I asked the Weatherall estate if I could cover it. They were like, 'First of all, you don't need to ask us. Secondly, we're really glad to hear you're doing it, especially with Raven.' So we put a different spin on it."
"Back in the day, Andrew took me under his wing and introduced me to Jeff Barrett, who gave me that great opportunity to remix 'Smokebelch'. So the fact I'm signed to Heavenly 30 years later is a bit mad. I couldn't think of better people to do it with. I don't want to have a relationship with some A+R man who's just telling me what's going on. I want to feel the passion and excitement of my label. In that way, I couldn't even give a shit about success because they'll do the best they can and that's good enough."
While success is – to quote a wiser man than I – unconditionally guaranteed, there is no hazard of Holmes succumbing to industry shysters or creative complacency any time soon. With two eyes fixed firmly on the future, love – and defiant optimism – lights the way from a home studio in Belfast.
"My childhood was ten kids in a three-bedroom house in the '70s in a mixed neighbourhood," he says. "It wasn't easy but I always say that even though mum and dad had three jobs to provide for the family, I feel incredibly privileged because I was loved. You've got a chance then."
"I think it's important to remember we only get one go at this. Planet Earth is a fucking speck in the universe so everyone should be helping and supporting each other right now. Let's lift each other up." Brian Coney

Blind on a Galloping Horse is out this Friday, 10th November via Heavenly Recordings