Articles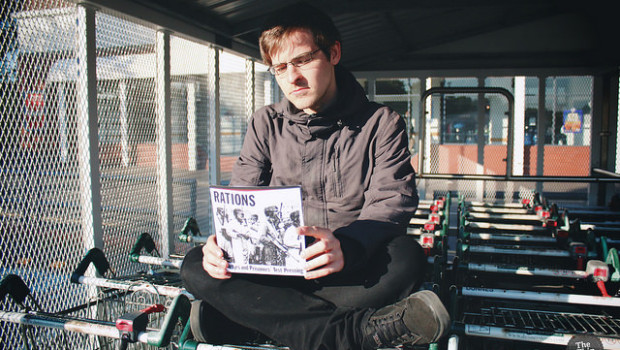 Published on June 29th, 2015 | by Brian Coney
0
Track Record: Chris Ryan (Robocobra Quartet)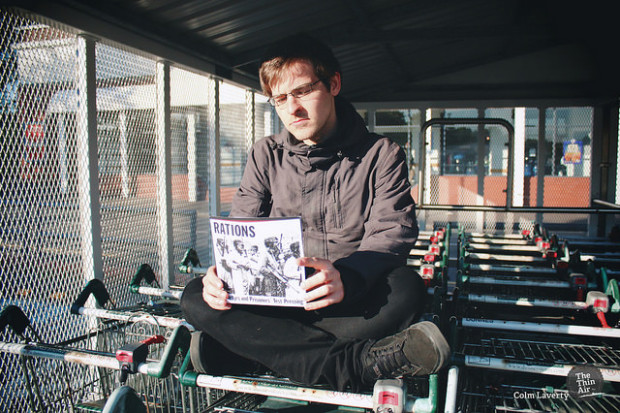 If you were to put us on the spot and ask us, "Which Thin Air feature do you enjoy the most?" we'd almost certainly say Track Record.  Next up to select and discuss some of their all-time favourite records is Chris Ryan, frontman with Belfast-based band (just "band" – we've used up all our high-falutin descriptors for these guys) Robocobra Quartet. Punk rock ahoy. Photos by Colm Laverty.
Sound of Ruby – From Under The Sands of the Desert EP (Tian An Men 89)
Saudi Arabia's answer to Butthole Surfers. Sound of Ruby are one of my favourite bands of all time and this record is a great example of just how bizarre they get.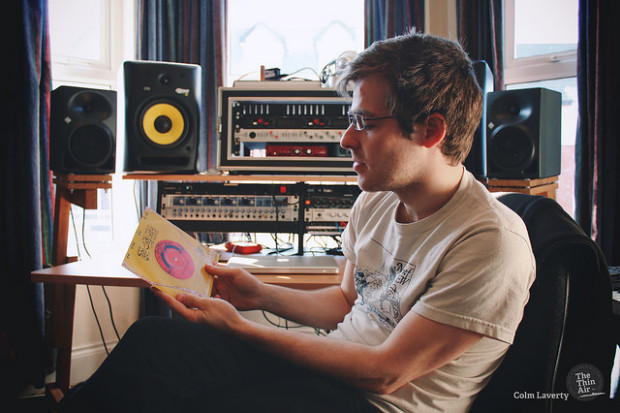 Dead Kennedys – Too Drunk To Fuck / The Prey (Cherry Red)
The Dead Kennedys set the blueprint for my entire musical taste and output throughout my teens. I love the B-side to this record – it plays out more like a film score and a monologue than a punk song.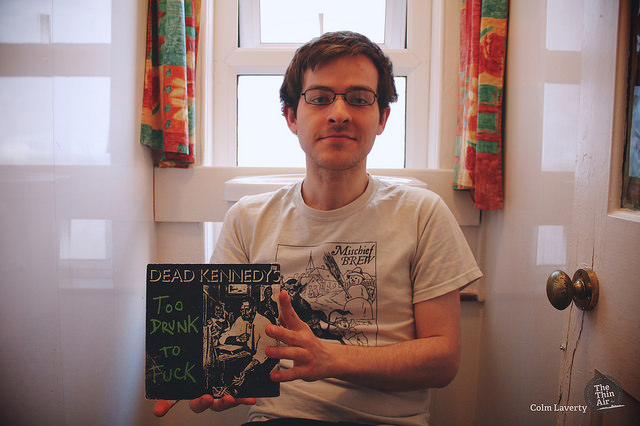 Screaming Females/Tenement – Split (Recess)
The Screaming Females seem to be able to take riffs and musical ideas that would otherwise be cheesy and give them a whole new life. The Tenement side to this split is simply "alright".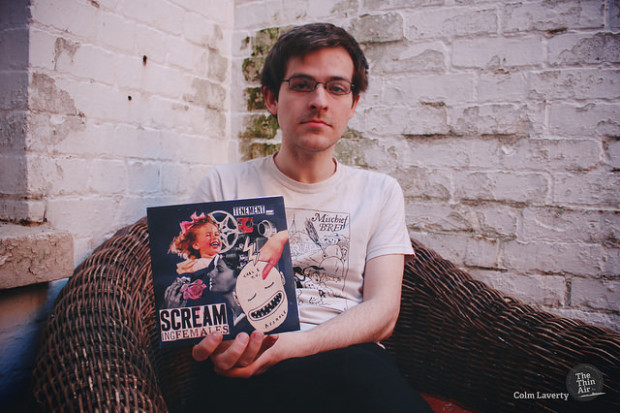 The Killing Spree – Not Your Choice EP (Rimbaud)
I only moved to Belfast in 2011 but I've spent a bit of time learning about older bands. A friend of mine gave me this 7″ a few weeks ago and it has been really interesting to check out the 'family trees' of groups that are active now.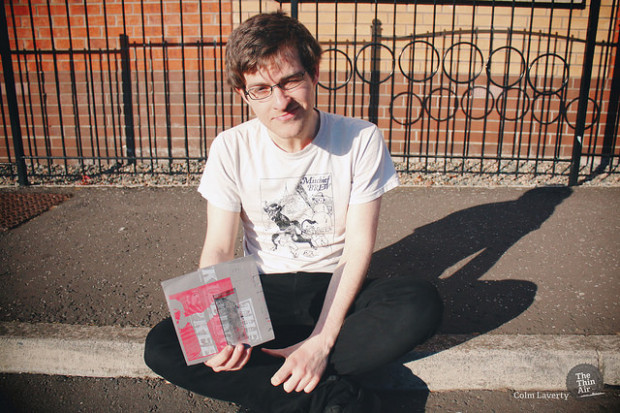 Big Black – He's A Whore/The Model (Touch and Go)
I actually think Big Black's take on 'The Model' by Kraftwerk is possibly better than the original.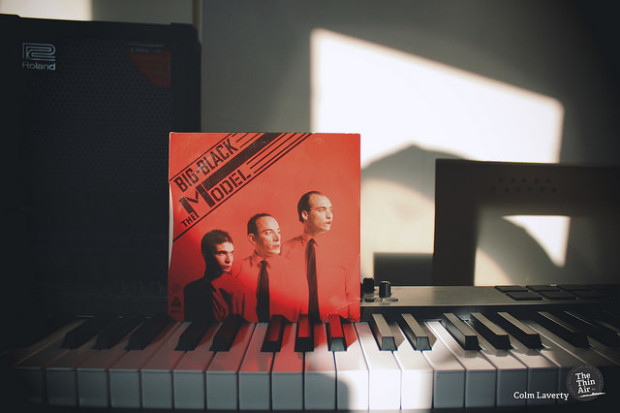 Mazhott – M is for Mazhott EP (Tian An Men 89)
A scrappy and weird punk record from the Syrian band Mazhott that rips off The Offspring riffs on 50% of the songs.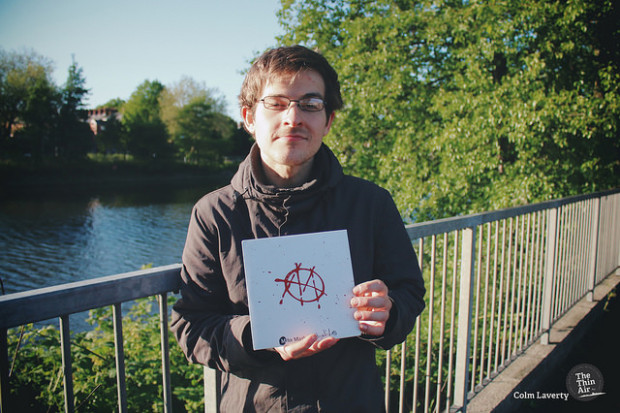 Rations – Martyrs and Prisoners EP (86'd and a ton of others)
This was a multi-label release from Long Island punk band Rations that my little DIY label Abbreviated Records was involved in. It's a great melodic lo-fi punk record that ended up being put out by about 20 different labels at once across the world, with everyone pitching in on production costs. A cool experiment in community releases!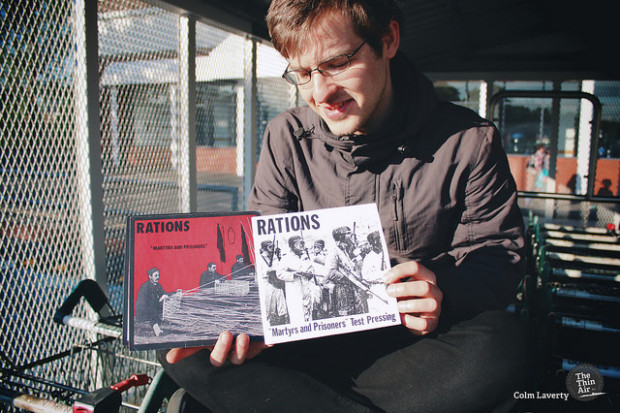 The Evens – Warble Factor/Timothy Wright (Dischord)
If I'm still making music this good after doing it as long as Ian Mackaye and Amy Farina have, I'll be pretty pleased with myself.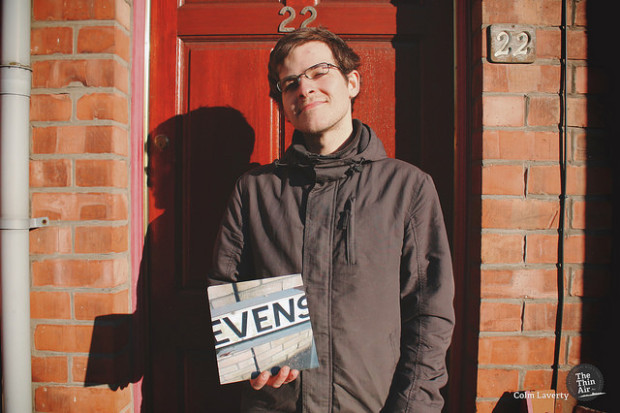 Martha – Sycamore/Lost Without You (Discount Horse)
This Durham band just seem so lovely and endearing. I would love to be their friend.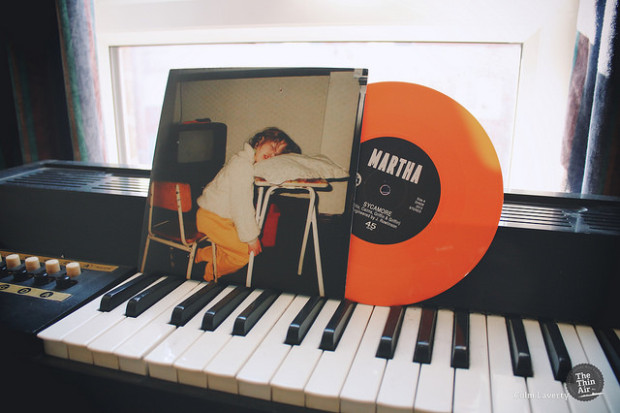 Fucked Up – Year Of The Pig/The Black Hats (Matador)
From Fucked Up's Zodiac series, this version of 'Year Of The Pig' sees the originally 18-minute-long song edited down to fit on one side of a 7″ so it kind of sucks in comparison. I'll stick to the digital version – sorry vinyl nerds!