Live Reviews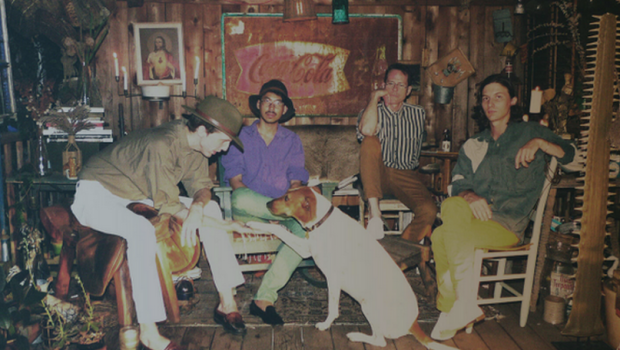 Published on November 3rd, 2015 | by James Trotter
0
Deerhunter w/ Atlas Sound @ Button Factory, Dublin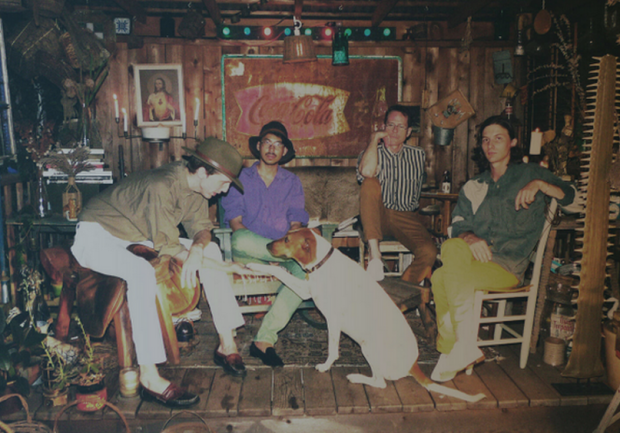 Situated amidst the roar of stag dos and Central European tourists lying drunken on the wet cobblestones of Temple Bar there is a quiet anticipation in the Button Factory. Inside, ambient electronic music fills the near empty hall as a line of people gather by the thick metal guardrails to ensure they get a good view. The room continues to fill until there is little space left for those weaving their way to and from the bar.
The quiet anticipation grows as some drink and chat whilst others stare to the stage waiting for any sign of activity. Bradford Cox walks on stage and gives a slight wave in recognition of the crowd. There is no sense of theatrics as the houselights go down, Cox sets a drum loop in action, picks up his guitar and begins strumming. Cox works his way through an Atlas Sound set that is as perplexing as it is entrancing. Cox moves around the stage from instrument to instrument – guitar to keyboard to drums – as looped electronic beats and guitar sounds echo throughout the Button Factory. As the set progresses and Cox indulges his more experimental side, it is clear that some members of the crowd are unsure what to make of what is going on as a restlessness develops amongst some. Whilst others have gone along with where Cox has taken them. There is something quite clearly self-indulgent about a man bringing his other projects on tour but it is hard to see where else an Atlas Sound set would belong but here with Cox's other side.
As the Atlas Sound set comes to a close the remaining three members of Deerhunter come onstage and kick off immediately. It seems like the most natural way to progress this evening's show. Unfortunately opener 'Desire Lines' is stopped mid-way through as Lockett Pundt's microphone begins cutting in and out. Cox steps in and jokes that they are live people playing live music and mistakes happen as a stagehand fixes the issue. With the mic fixed the band begin again as the crowd roar again. The majority of the set is made of material from new record Fading Frontier but it is peppered with songs from their back catalogue – a highlight being 'Nothing Ever Happened' being taken off to its psychedelic extreme with Cox throwing in a bit of Patti Smith's 'Horses' towards the end.
Cox is the ringleader as he entertains the crowd with jokes, a very English-sounding Irish accent and a charm that's come to be associated with the Southern states of the US. Pundt, Archuleta and McKay are a tight band and, although Deerhunter is not all about Cox, it feels like they allow him to take things off course without losing sight of the destination. The set ends with 'Ad Astra' from the new record and as the houselights go up it feels like a slightly deflated end to the set but the band return for an encore consisting of 'Cover Me (Slowly)' and 'Agoraphobia'. This feels like a more natural closer for this evening. But even as the band leave the stage and the houselights flood the room, no one leaves for a moment as though they are willing the band to play a few more, eventually they leave and go back to the streets where human billboards for Gentlemen's Clubs try to grab the attention of passersby. James Trotter