Features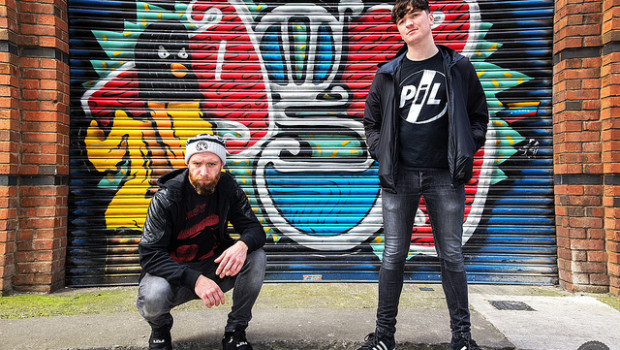 Published on April 7th, 2016 | by Eoghain Meakin
0
Inbound: God Creative & Crimes Against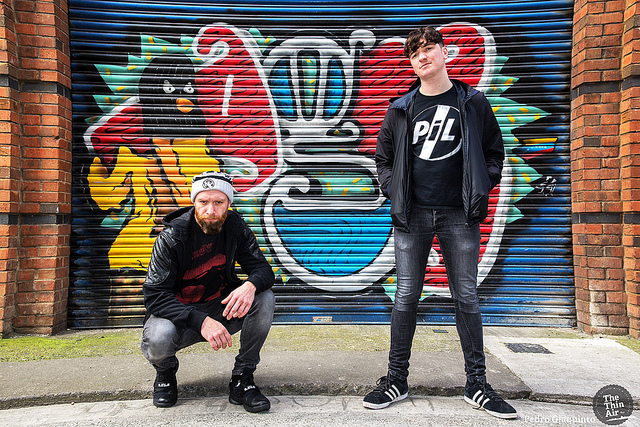 Both stellar acts in their own right, Dublin's God Creative and Crimes Against have joined forces to collaborate on an upcoming album. In this installment of Inbound, Eoghain Meakin catches up with them just after this historic Easter to talk ancestors, 'the scene' and solid gold rocket ships. Photos by Pedro Giaquinto.
Everything is changing in Ireland. Hip Hop, once the cast out of the home-grown music scene and the last import only product on the musical menu, is growing in strength, respect and deployment. Case in point is Dublin's latest collaboration between long time rapper God Creative and writer/producer Crimes Against. Billed as simply as you like as God Creative and Crimes Against the duo are yet to release their much anticipated album but judging off collaborative track 'GODZILLAH' it's going to be a monster.
So how was your Easter? How did you mark the weekend that's in it?
My Easter was cool. We got to make history in The Chocolate Factory by being the first Hip Hop act to play inside its old historic walls. After the gig I met up with some friends and partied hard until the sun came up which was kind of like my little nod not only to the great show we put on but the historical weekend too, The Easter Rising anniversary. Many Guinness died that night. My good friend Damien Dempsey had put me on the guestlist for his Vicar Street gig on the Sunday but I was too wasted from the night before to attend. So I wasted away on the Sunday in bed!
What does the history mean to you, any personal connections?
History means something to me yes. My great grandfather Luke Darling fought in the rebellion all the way up to our country's freedom. He was a true Irishman that put his life on the line to see this country's independence. He's a legend and my family are proud of our history, including me. We are lucky enough to have hand written letters, badges and factual information on Luke's direct involvement fighting for the cause. It's because of people like him that I'm the person I am today. Free.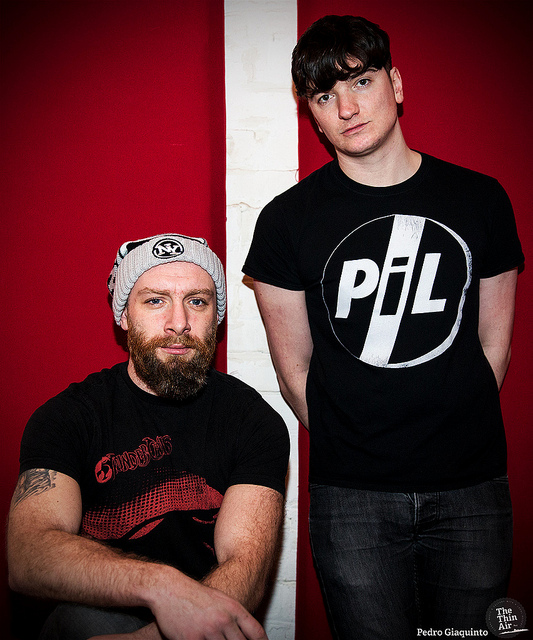 You're one of a few groups/artists seemingly on the edge of a new era of Irish Hip Hop. What is Irish Hip Hop to you? Does it have a character, certain themes?
The only reason we are one of the more progressive Hip Hop duos in this country is because of a combination of hard earned talent, patience and experience. I waited all these years while the scene was weak. I sat back and became more experienced, cultured, lived a little, made my mistakes, matured, observed and waited until the time was right. Things come in waves and I was waiting to surf. I needed to find a producer who could compliment that, who had a vision just like me but at the same time has been around and involved with music all his life. I'm blessed to have met Crimes Against. We have fun doing this music stuff. Combined, we are progressive tools that push each other further every time, forging this beast we have become. I've nothing else to say about Irish Hip Hop, we are here, and for me, that's all that matters!
I don't think any other genre of music is so consistently concerned with social issues, especially working class backgrounds, what's the correlation?
I have no idea why I start writing rhymes. I thought that's what people do when they live in the Ghetto "Darndale". I was only 13 years of age and I start scribbling these verses that would reflect "the struggle" and our violent neighbourhood. Basically it was Gangster Rap. I was exposed to it through a TV show on MTV called YO! YO! It was a midnight hip hop/rap show that played at midnight on a Wednesday night. I used to beg my mother so I could stay up and record it on VHS. That's the beginning.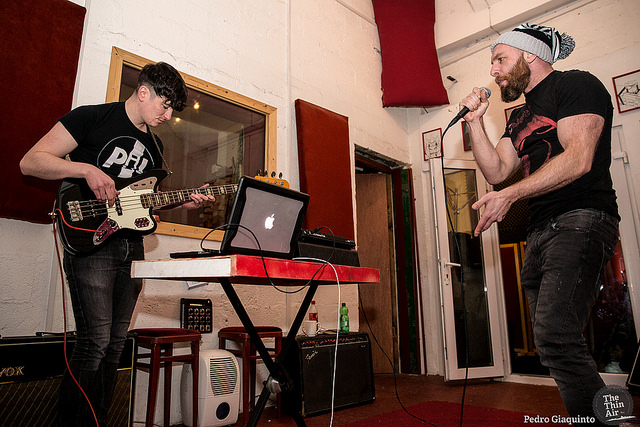 As a Hip Hop fan it's easy to feel Irish rap for a long time was parody, like a joke. Has it been hard legitimizing its message and its credibility as an art form?
Yes, there are a lot of artist's out there that took a lot of heat for rapping before it was socially accepted in this country. Even for me growing up I kept it a secret for the most part. Nobody wanted to hear that you rapped, it was a joke, a mimic from the American culture that our elders knew nothing about. It was literally seen as the devil as our peers wanted us to go to college, go through education and get a job, not Rap! Slowly people's mind's opened to the idea. I think the internet had a big part to play in this shift and, like I said before, "the wave" needed to come and go many times before people saw it for what it is. Are we part of this legitimizing move? I believe we are. Was it hard? No. It was simply a matter of timing.
Its original intent was to beat the system and educate. Movements like the Black Panthers used and groomed the newly born art to speak out politically about their rights, thoughts of change and revolution using music as a commercial tool whilst their words were political and social messages. I think Hip Hop/Rap had a profound impact on working class society and in my opinion empowered a lot of great minds to be heard through freedom of speech which wouldn't have had the opportunity otherwise.
So, how did you get together with Crimes Against? And how would you describe what you guys are doing?
Me and Crimes Against met fighting a baddie that was destroying the city. It was a Giant 90 foot Lobster with a scorpion tail and the head of a goat. We knew we were not powerful enough to defeat it so we combined into some type of Hip Hop MEGAZORD and gave it a crack. We destroyed him easily. From then on we have been defeating evil with our combined skills and restoring peace to Dublin City.
How does the rest of the year look? When's the album due and any festivals lined up?
The album is feeling strong, very strong. We have tracks in the Irish feature film Cardboard Gangsters due for release in July. We are playing two of Damien Dempsey's biggest dates on his Irish tour this month, also we have a couple of nice support slots coming up over the next few months. We will continue to grow and of course we will play festivals here and abroad very soon!
Are you positive about Irish rap? What would you expect the scene to look like in five years time?
In five years I'll have a solid gold rocket ship and I will embark on a journey to the sun. Although I haven't thought about it logistically yet. The scene will flourish. We will make sure of it.
Keep up with the lads together and separate at http://god-creative.com/ and https://soundcloud.com/crimesagainst .
They'll be supporting Damien Dempsey this weekend: 8th April at Mandela Hall, Belfast and 9th April Fusion, Drogheda.