Live Reviews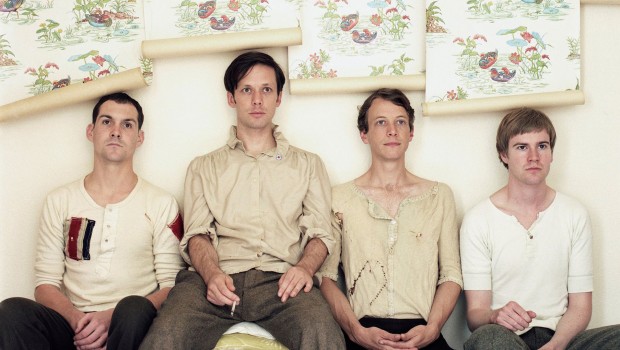 Published on May 10th, 2013 | by Chris Jones
0
British Sea Power – Black Box, Belfast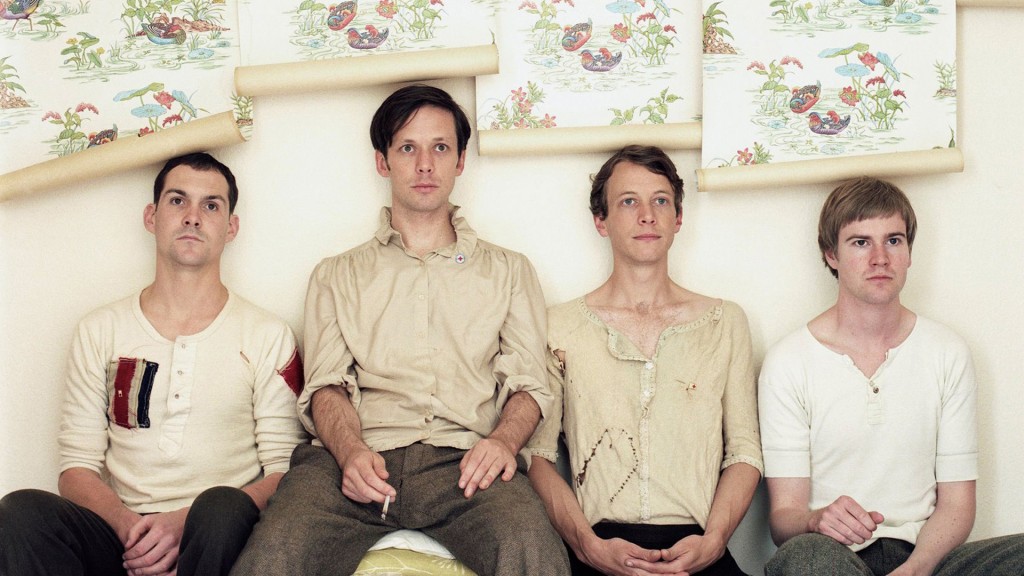 The last time that British Sea Power visited Belfast, in February 2011, something felt different. The band, by this point a seasoned touring outfit with several joyously received Belfast gigs to their credit, were playing the Spring & Airbrake for the second time, but attendance was down, the atmosphere was flat and the setlist dragged, stuffed full of songs from the lacklustre album they were promoting at the time, Valhalla Dancehall. Just as their previous record, the Mercury-nominated Do You Like Rock Music?, seemed set to propel them skyward, Elbow-style, it looked like the Brighton band were already on a downward trajectory.
Two years on, such fears are allayed. Their fifth album, Machineries Of Joy, is – to use the vernacular – a return to form, a lovingly crafted work that indicates that Valhalla Dancehall was perhaps just a blip. Accordingly – and let's not ignore the magical crowd-pulling power of the Cathedral Quarter Arts Festival – the crowds have returned, and the buzz in a sold-out Black Box is reminiscent of past triumphs, such as the band's unforgettable Speakeasy show in 2008. As usual, the stage is bedecked with fairy lights and foliage, while the band – Yan, Hamilton, Noble and Wood joined by violin and keys player Abi Fry, though not horn player Phil Sumner – are dressed in their usual country weirdo chic, and in good humour.
From the very beginning of the set – the gently Krautrocking 'Machineries Of Joy' – it's striking how much ground the band has covered in the last ten years, while maintaining a sound and an aesthetic that is all their own. They are certainly one of the most fascinating 'indie rock' bands we have. The Dostoevsky-referencing 'Apologies To Insect Life' appears early on in a slowed-down, spooked-out version that bobs along on Hamilton's minimally funky bassline. Later, another killer bassline propels 'Oh Larsen B' through its wistfully anthemic ode to "my favourite foremost coastal Antarctic shelf" and into a swelling, swirling outro, while Noble's piercing, Joey Santiago-style lead guitar is a constantly thrilling feature.
British Sea Power's affinity with pristine pop with huge choruses is well represented too, through songs like 'It Ended On An Oily Stage', 'Please Stand Up' and their anthem to eastern European immigration, 'Waving Flags', while haunting new songs 'A Light Above Descending' and 'A Warm Wind Blows Through The Grass' raise shivers in a sweltering room. And, although we aren't treated to the crowd-surfing, rigging-climbing, life-and-limb-risking antics of old, the band haven't lost their very English sense of eccentricity. 'K Hole', 'Spirit of St Louis' and the football chant-aping 'No Lucifer' all hum with bug-eyed intensity, and we're treated to a guest appearance. During the swaying newie 'What You Need The Most', an eight-foot tall polar bear moves through the crowd to slow dance with fans. Such is Sea Power.
The mood throughout is one of celebration, and it appears to be reciprocated, as Hamilton in particular positively beams after almost every song. When time comes for the encore, the band decide they can't be bothered fighting their way to the dressing room at the back of the venue, so they stand around on stage, supping beer and cracking wise, before launching into the aforementioned 'Louis' and old favourite 'Carrion' which bleeds into a jubilant 'All In It' and a chaotic jam. Time has moved on, the setlist has changed and everyone is older. But once again, watching British Sea Power is about as much fun as you can possibly have at a rock show. Chris Jones