Features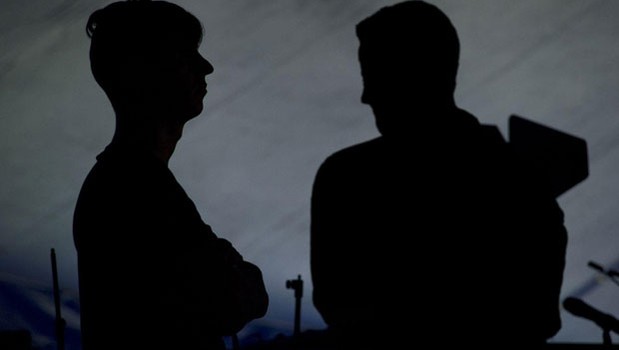 Published on May 3rd, 2013 | by Brian Coney
0
The Japanese Popstars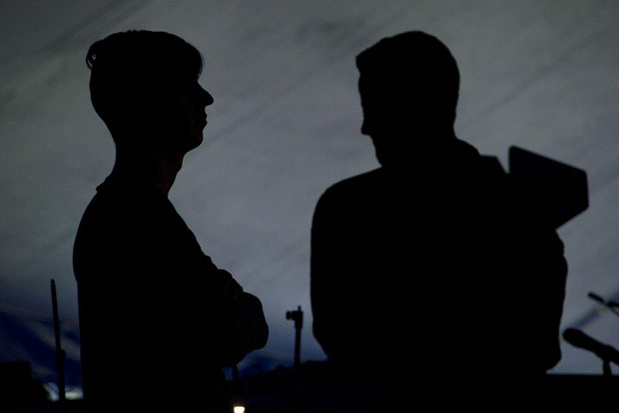 Irish electronic act The Japanese Popstars may not quite be household names yet, but they're surely not far off. Having supported legendary electronic duo Orbital last year on their UK and European tour, Gary Curran and Gareth Donoghue were but adding to their list of admirers after they had recruited a host of high profile collaborators for 2011's Controlling Your Allegiance, which included the likes of Jon Spencer and Robert Smith. As Donoghue goes on to explain, one of his biggest inspirations during his formative DJing years would come to be intimately involved with the release of the band's upcoming album, Disconnect/Reconnect.
A reputation for being a thrilling live act – as well as an incredibly loyal fan base – have also begun to follow the duo on their travels. It hasn't all been rosy, though; Former band member Declan McLaughlin parted company with Gary and Gareth last year, and as their popularity and audience numbers grow, so do the production demands of a rigorous touring schedule. There's also the task of writing and recording material when both band members live an annoying distance apart. Gareth Donoghue explains to the Andrew Lemon how he keeps up with it all.
Your new album Disconnect/Reconnect comes out in the summer. Controlling Your Allegiance revolved heavily around collaborations – does the new album see a repeat of that trend?
It's a bit of an opposite where that's concerned. The new one has two collaborations on it – one of them is with a local guy and the other is with an ongoing collaborator that we've worked with before. We kind of wanted this one to be slightly different, we got to the end of festival season last year and were talking about writing a new album in those winter months. We had been asked at the start of the summer to do an anthem for Ibiza Music Summit, and we did a track with Green Velvet called 'Matter Of Time'. We had also done an earlier remix for Orbital and knew that this was the direction that we wanted to push the new album in, it's a lot more underground. When we finished touring the last album at the festivals we were playing a lot of daytime shows, and we wanted to go back into the dance stages and play a bit later, and hopefully that's where the new album takes us.
It isn't harsh – there are some festival numbers on there but there are also some house tracks and more electronic numbers. It was more about us going back and trying to better reflect what we play in our DJ shows and what we actually do in the live shows. We loved doing the Controlling Your Allegiance collaboration stuff but whenever you go out and tour that, unless these guys are willing to go out on tour with you then it's hard to recreate that for a live audience. We've always based our live shows on a more up-tempo theme, and this is the first album that we've written that we can play from start to finish at a festival or in a club and we know it'll work.

You've said recently that for Controlling Your Allegiance you wanted to work with artists you enjoyed, not just the flavour of the month – this seems a very well considered approach but, even so, it must have been a bit daunting to get to work with the likes of Robert Smith et al. ?
Yeah, I mean we never thought that it would happen really. We kind of did the whole thing all off our own back – trying to get people's details, approaching them with pieces of music that we'd written  that we could add their vocals on to. It was daunting but it was a brilliant learning curve, and we were hungry to do it. We didn't want to just do the first album; we're very conscious that we always want to push things forward and keep them from stagnating. It keeps things exciting for us, especially as we've always historically been an 'album band' – we'll release an album maybe once every three years and then tour that -so by the time you get to the end of the tour for that album you've spent maybe a year writing it, six months building the live show and then another year and a half playing the live show – so you constantly have to keep it evolving or it'll become monotonous.
The story of the remix you did for Orbital – them loving it and then consequently inviting you on tour with them – is pretty special. Do you find you up your game when on the road with an act like Orbital?
Yeah, it was very inspiring- just to see from a technical point of view what goes into scaling things up for an act like Orbital. Theirs is the kind of route that we would aspire to go down. It was great; the guys were really into what we were doing and we were really into what they were doing- so it was amazing. Getting to play the Royal Albert Hall was incredible, definitely one of the highlights of last year, if not one of the highlights along the entire Japanese Popstars journey.
Decky left the band last year. Did his departure have any notable effects on the creative process?
Gary and I have always been the songwriters – Decky was more involved in the promotional side of the band, so on a creative level it hasn't really affected it that much; if anything it's made things slightly easier – you're only having to please two people and not three people – but apart from that nothing's really changed. It's always been Gary and me doing the writing – it hasn't really been a problem for us.
You've said before that Decky's departure came down to a clash between the different directions you saw Japanese Popstars taking. Do you think that that sort of creative tension can help when writing an album?
We've always been our own worst critics, and we're always quite hard on ourselves; if we both aren't happy with the music then we would never release it – we have hundreds of ideas that we finished but never released because we didn't think that they were quite strong enough. This whole thing started out as a hobby for all of us and it's now sort've turned into our day jobs as well so we've had to work out a system where we can facilitate the production process in a more streamlined way. Me and Gary have a system in place where we know what we're working on all the time. We know, say, what ideas I like that he's working on and what ideas he likes that I'm working on. We try and keep things as straightforward and professional as much as possible.

You and Gary both live a significant distance away from one another, and have spoken about using Skype a lot and sending files over the internet when writing new material. Do you ever feel that something can get lost in this process?
In all honesty, there probably is. We try and spend as much time together as possible writing, but there's always that possibility. Ideally, we would live beside each other – but life gets in the way. It would be great to not have to travel – driving from Derry to Dublin and vice versa is a fucking pain in the ass- but we do it, it's a job. We're working towards something that we both really want to do and something that makes us both very happy.
Are there any inspirations that you had when you started out DJing which you feel are particularly prominent on the new album?
I grew up listening to Digweed, Sasha, Pete Tong – those sorts of guys. Whenever we were writing this album, we knew we weren't going to put it out on Virgin, (as was the case with Controlling Your Allegiance) it wasn't commercial enough for those guys to be interested in it -we knew that- so we decided to write the album first and then to start pitching it to labels and see if we could get anybody interested in it. John Digweed had actually been playing the 'Matter Of Time' track from the Ibiza Music Summit compilation, and he contacted us about doing a track with him (which is going to be coming out next month). Off the back of that we mentioned to him that we were also writing an album. He asked if he could hear it, and then said to us that he wanted to take it on and sign it to his label, which was one of the first labels that I got into when I was DJing so it's weird that the whole thing has come full-circle -I would never have even thought about them (Bedrock Records) releasing our music but it's exciting for us because it's a total change, and hopefully it'll open us up to a whole new fanbase.
When it comes to performing live – the bigger the better?
No, not at all. We actually stopped touring the live show just after Christmas to finish the album, and we're in the process now of building up the live show. For this tour, we're probably going to be doing a lot more club shows, and we're looking at having several different versions of the live show that we can scale up and down depending on the venue. Sometimes the smaller venues are the most fun – the smaller it is the more intimate it is, and the more energy you can get off the crowd, and the more nervous it makes you, too – so it's not always a case of bigger is better.
I imagine playing to a home crowd can help as well?
Of course, and that's something being from here that you get everywhere you go. Just before Christmas, we were playing in Korea- and the first three rows of people in the club were from Derry, going crazy. No matter where we go we seem to get people from Derry! Which is brilliant.

Do you think these days that dance music needs a big performance or is the live improvisation more important?
It's something that we're involved with at the minute – building up our live show for the new album tour. It's a constant balance between what you can actually do live and what we want to do, and what the crowd want to see as well. Obviously the bigger the shows are there's a requirement for some sort of production element, and the bigger the clubs as well, especially in the States- if you want to get paid for a gig (and get paid well) you have to come in with big screens and all sorts of production nonsense. There seem to be some acts who don't have to do it. I saw SBTRKT at Bestival- they were one of the main headliners at the dance stage, and they didn't have the LCD screens and the all-singing all-dancing Pyrotechnic show – it was two guys in masks, and it worked really really well. I think it's important in America at the moment to have a big production as an entry point for people who maybe haven't gone to many dance shows before. Deadmau5 has been very vocal about the fact that he's happy to do nothing, and his show is very much based on Daft Punk's 2006/2007 Alive tour. It's very hard to have the whole light show completely nailed down unless your set is entirely pre-programmed.
I suppose it's about trying to find that balance, then?
Yeah, it's about finding that balance. For us, last year we took production on maybe about 50% of our shows, and in order for us to have the lights and visuals that we wanted we would have to give the lighting and visual guys a skeleton set – maybe about five days in advance – of what we thought our set was going to be. Having said that, our set wasn't tied down massively, we had a couple of different points in the set where we could change and go in different places. In answer to your original question – I think it probably is important for big acts to have some sort of production, and in order for that production to be there there is a limit to what can actually be done in a live environment.
Do you think that it is a healthy time, generally speaking, for electronic music?
I think it seems to be a healthy time for some people. America is obviously the big news of the day in that regard, and in terms of the music that's selling over there…it's not my cup of tea, and it's probably not a lot of people's cup of tea, but I think it's their entry point, and in a few years it'll start to develop. I think that that's already starting to happen as well – Richie Hawtin is over there doing a lot of shows, and guys like that – I think that's all good. Although I'm sure there'll be a backlash against it at some point!
Are there any electronic acts in Ireland that are exciting you at the moment, besides the likes of Psycatron and Bicep?
I think Ejeca seems to be doing really well with that sort of 90's sound. I really like Matador (Gavin Lynch) from Dublin, he's doing a lot of stuff now with Minus – he basically goes around the world and plays everywhere with Richie Hawtin, and over the last year in particular he's just blown up massively.  I think Phil Kieran is still leading the way – his new album Le Carousel  has been very well received, and he's also done a little bit of a U-turn recently in putting out a lot more electro sounds on Turbo (Tiga's label) which we're big fans of. There's lots happening in Dublin: MMOTHS are doing really well, a guy called Frank B (Resident at Pogo in Twisted Pepper) – I can't keep up with it all. I'm trying to see as much of it as possible.
I noticed you touched on Phil Kieran's album being well received. Is that sort of critical acclaim important to you guys?
Critical acclaim isn't important – what I find difficult is the point between when you submit the album and it's released. It's maybe four or five months of just waiting, and waiting, and waiting. I think when it comes to the critics, you might listen to an album one day and be in a good mood and enjoy it, and the next day they might be in a bad mood and not like it. You're never going to be able to please everyone, so for me it's just important to get the music out there; let people hear it and they can draw their own opinions – but for me once the record's done I'm already looking towards the next batch of work.
Do you think  that the media has much of a role to play at all then when it comes to getting your music out there? Particularly with the likes of Youtube, Spotify etc. out there – people can decide what's good for themselves, surely.
I think the music media – whether it's magazines or websites, or blogs – they're good for acting as a gateway into what's happening. Because there's so much music released, I think people find it overwhelming, and there's so much good stuff that's never heard because of that, because it's watered down. I think that's where the music media comes in; it still has a role to play in that it can advise you in what direction to go in, and what's happening and what's exciting. I think sometimes the music media can also have too much control. With the likes of Radio 1 for instance – the playlist selection policy that they have in place is more or less how many YouTube hits a track has – and that determines whether it's going to be play-listed or not, which I think is a bit alien.
Agreed. Finally, what are your plans between now and the release of the new album?
At the moment we're trying to build up the live show, which is a couple of months work for us as it's all got to be brand spanking new. We have a new single, 'Romp' out on Bedrock Records which is being played by the likes of Carl Cox and John Digweed and those guys which is really good – and we have another underground single out next month as well, which is a collaboration with John Digweed, before the album is released at the end of June.
http://www.thejapanesepopstars.co.uk/‎