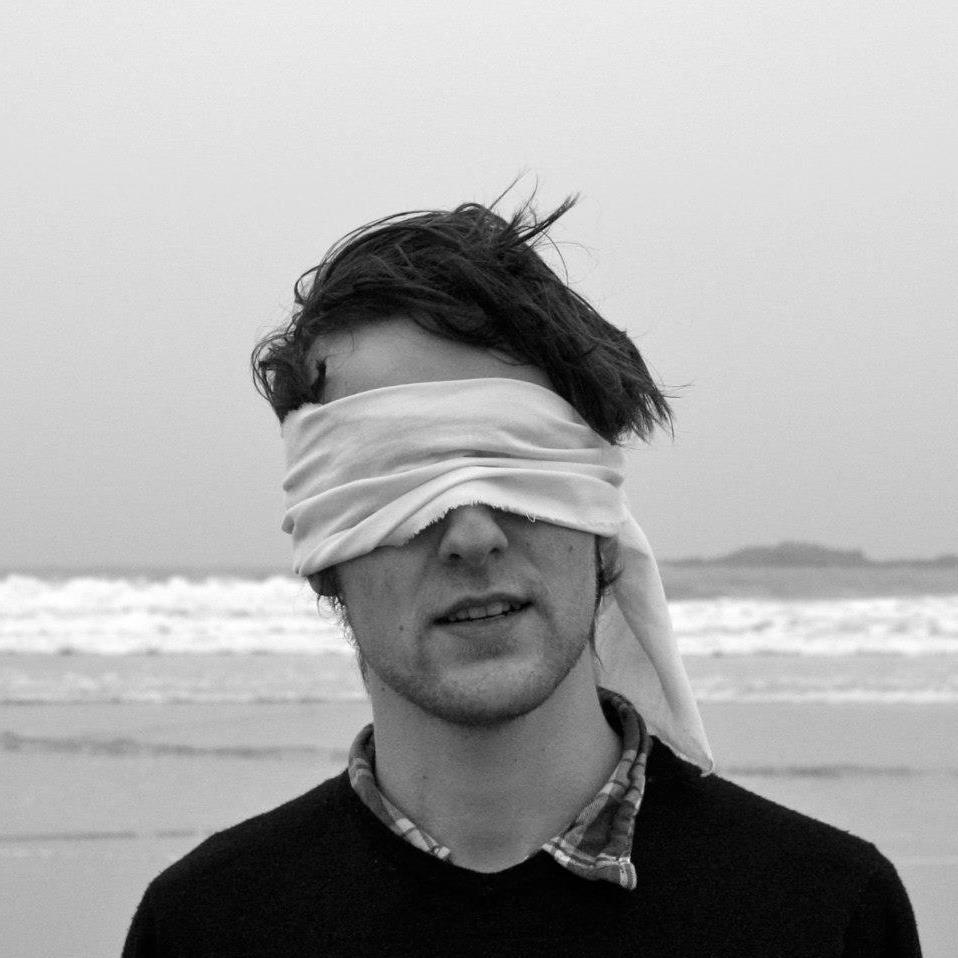 Hands down one of the most-forward thinking folk artists from these shores in recent times, Joshua Burnside is set to release his latest EP, If You're Goin' That Way, off the back of a wave of momentum created by his latest single 'Black Dog Sin'. Having received 6Music Airplay from the likes of Lauren Laverne and Gideon Coe, Burnside's wistful, altogether playful brand of experimental folk not only defies regional comparison, it is indicative of a particular musical spirit that has every potential to thrive much further afield. We catch up with the Comber-based singer-songwriter to get his thoughts on lyrical themes, personal titles and the idea of fitting in.
___
Hi Josh. You're about to release your new EP, If You're Goin' That Way. What was the songwriting process like and how long have you been working on the material that features on the release?
Well every year I would release something around the start of the summer, but I always end up scrapping most of the songs that I wrote throughout the year and then frantically writing new ones in the weeks before the launch! I try to have a coherent mood or theme for every release, and it helps when you write all the songs in a shorter space of time.
What lyrical themes and motifs are to be found across the EP?
There's a lot of burning for some reason, I'm not quite sure why. The imagery is a lot more dramatic than in previous songs, and I guess it is a lot darker too. There is a lot of blood, starving, bones, bombs, lying, killing and just all manner of nastiness.
There is also an underlying mood of 'something really bad has happened, or is about to happen' in many of the songs. I've always really liked stories that revolve around an event that happened before the story actually begins. Or the reverse of that, where there is a continual build up to a climactic moment and then the story ends, so that you are left in suspense.
You call yourself an experimental folk artist. To what extent do you think folk music should be experimental in order to be interesting in this day and age?
Well, I try not to call myself anything, and let other people do that. People crave order, they want to categorize everything. But I guess the term does give you an idea of what I'm all about. It depends what you mean by folk music, because it means a very different thing to my generation than to say my dads. These days if you play acoustic guitar and sing someone will call it folk! So the word is continually being diluted. I guess every artist or band is experimental to some degree, but I think including that word in the genre title is a nice little warning to all those who are expecting Mumford and Sons.


How has your approach to music-making developed over the last few years and where do you currently derive influence, whether from other artists or otherwise?
I'm not really sure how much my approach has changed over the years. I still lie on my bed with the guitar and strum or pluck until something sticks, hum over it for a while and then eventually the hums turn to words and I record it. I would say my lyrics have become a lot more abstract in recent years. Sometimes I would have all these things that I feel, imagine or want to say and it would all come out in an incoherent stream of nonsense at the same time. Sometimes that works sometimes it doesn't. I love telling stories through song, but I used to be a lot better at it, these days I would get bogged down on the details and end up depicting a moment as opposed to a plot.
What are your thoughts on Northern Irish music in general at the minute? Are there any acts or artists exciting you?
Yes! There are, two of them will be supporting me at my EP launch on Wednesday, Hannah Mcphillimy, with a live set the best of which I've seen all year and Alana Henderson, who is a total tune-smith and also an excellent live performer. I'm also really looking forward to Rachael Boyd's next release 'Too High', and Dean Jendoubi's next EP… if he lives long enough to make it.
Would you go as far to agree that there is a "scene" in the country at the minute? And has it ever been important for you to feel part of one?
Well, I grew up outside Belfast and then moved to Manchester when I was 18, so Belfast was always kind of a foreign city to me and I hadn't played many gigs elsewhere. It's only in the last couple of years that I have got playing around the country a bit, and more in town too. I'd say there were a lot of little scenes, and within each you will find really friendly people who are willing to support your music if you get involved in some way.


Looking towards the near future, what would denote success for you as an artist? Critical acclaim or increased popularity?
Success will be writing and producing an album that I really like, and like for at least a week after it's release. I get bored of my own tunes quite quickly so I like to vary them live, sometimes doing a song faster or slower than on the record, or with different instrumentation and so on.
Finally, to someone who is yet to hear your music, how would you go about describing your approach?
I try to take little bits of all the songs I love and make a big stew with it. Then I pour the stew down the back of a radiator, leave it for a week, scrape it off and there you go. It's a hard question so I always just say have a listen!
Joshua Burnside launches If You're Goin' That Way at Whites Tavern, Belfast on Wednesday, June 19. Support on the night comes from Alana Henderson and Hannah McPhilimy. Go here for more information.