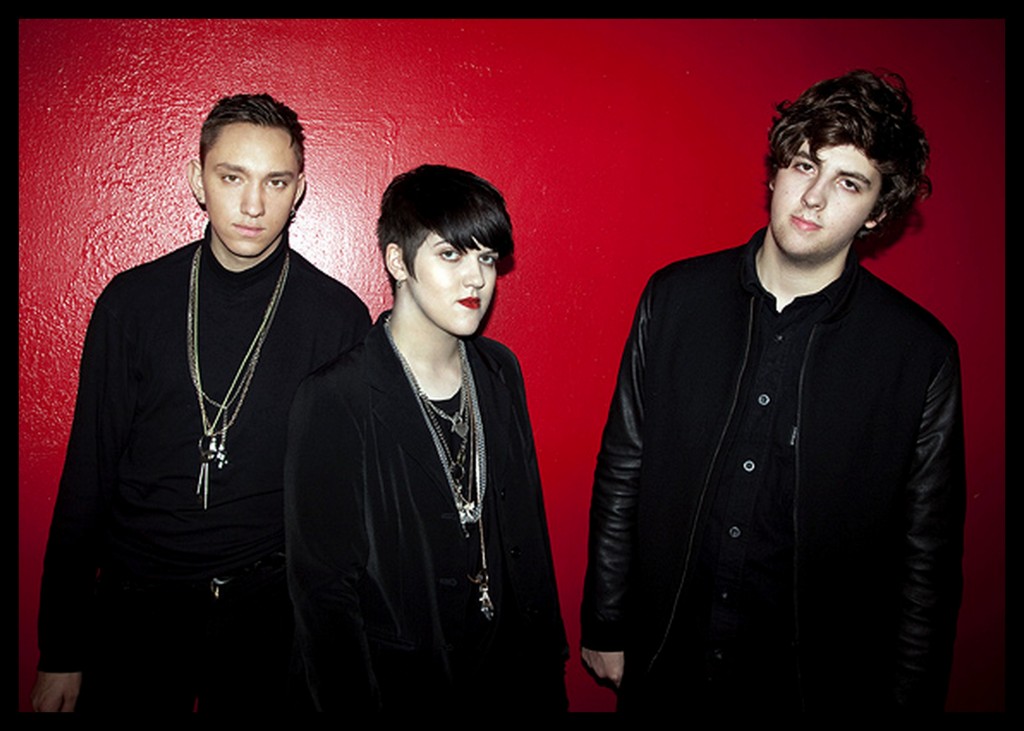 Throughout the course of The xx's show in The Waterfront we are informed that, given the city is the birthplace of Romy Madley Croft's father, Belfast is a place that is close to the hearts of the London trio. Despite the familial ties, tonight's gig marks the band's first visit to these shores since back in 2009 when they graced the stage of The Speakeasy. Back then, the sell-out crowd had gained entry for less than the cost of a round of drinks in this evening's more salubrious surroundings and the impression was very much of a band still finding their feet when it came to live performances. In the intervening three and a half years much has changed for the group, their profile having sky-rocketed thanks to a Mercury Music Prize for their self-titled debut in 2010 and its follow-up, Coexist, topping the U.K album charts last year.
With such considerable successes in hand, promotion to larger venues was inevitable and for many gathered here the curiosity of the evening is whether this transition has been mirrored in a honing of their live skills. Any concerns about progression prove to be utterly unfounded as the band display evidence that they have matured into an entirely different proposition on stage, appearing instantly more accomplished and having developed an astute ability to play to their own strengths.
Before that however, Mount Kimbie are tasked with the unenviable task of opening the show to a modest crowd. While there are more patrons milling around the bar areas than in the auditorium – presumably due to the venue's policy of forbidding drink within an acre or two of the stage – those that are there to bear witness see a set of beguiling electronica, each track utilising a foreboding yet hazy intro before building into a dynamic crescendo that sees tapping feet and nodding heads dotted throughout the non-partisan crowd. After a brief intermission, the sounding of an ear-piercingly shrill bell – another curious trait of tonight's hosts – heralds the headliners' imminent arrival.
The opening of the set is a well-balanced blend from their two records to date with 'Try', 'Crystalised', 'Sunset' and 'Heart Skipped A Beat' all receiving early airings. The interplay between the vocals of Croft and Oliver Sim prove a compelling aspect of the performance while Jamie xx plays the role of orchestrator-in-chief throughout, coming to the fore on tracks such as 'Chained'.
The band's lighting arrangement however proves ill-suited to the venue, all too often drenching their entire surroundings in a glaringly bright sheen that at times serves to sap the performance of atmosphere. Indeed at one point mid-set those who have chosen to don sunglasses indoors look less like they have made a risible fashion choice and more like they have made a pertinent decision for the sake of their retinas.
The minor gripe is far from enough to derail the show as while the crowd remain detached – it is hardly music to be considered a particularly communal experience to begin with of course – they are clearly impressed. The closing pair of tracks, 'Intro' and 'Angels', see countless mobile phones hoisted towards the ceiling – presumably how appreciation is measured in 2013 – and set down a genuine marker that this is a band who have comfortably grown into their current status. Jonathan Bradley