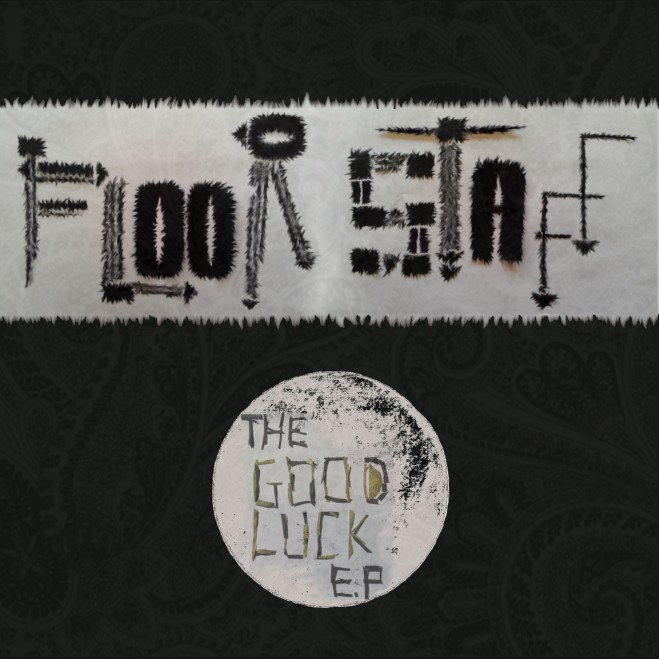 It's really difficult to write good pop music; unlike most other genres, great pop requires a level of clarity of vision and perfection that can be cripplingly hard. So it's always a real treat when exciting pop music lands straight on your lap. With their debut release, The Good Luck EP, Dublin duo Floor Staff have given the world a proper Summer treat. Working with a kitchen sink mentality, the EP mixes emotionally volatile vocals, tight and powerful rhythms and a cracking brass section with effortless effect.
The production and mixing is one of the most laudable aspects of the release. The conflicting acoustic and electronic sounds are given room to breathe and enter the mix subtly. The synth section that permeates the opening track, 'The Guest', recalls some of the better moments of Bowie's mid-80s period, whilst the horn parts, in particular those on 'Owe Everything', are just stunningly beautiful.  The quality of each of these elements is enhanced exponentially as the EP carries on. You're given time to appreciate just how well-crafted each part is, without it being shoved down your throat. It's fantastic to behold and really bodes well for the future of this duo.
The mood of the EP is primarily one of melancholy. The opening line of the absolutely beautiful 'The Oldest Mind' is "I think it's time I cut my own throat" which seems a little ironic considering that the album is making a huge effort to make you want to move. Misery hasn't sounded this danceable in a very long time. I understand that this sort of miserablism can be detrimental to one's enjoyment of such music, but these concerns will melt away once those harmonies are introduced. They're bouncy and fun but somehow only contribute to the overbearing feeling of disconnect and sadness. The influence of Jónsi, Justin Vernon and Morrissey are clear through the EP; hanging around like beautiful, depressed spectres.
Ultimately, the EP amounts to a really fantastic debut. It's got passion, misery and enough confidence to carry the music well across its 20 minute run time. To come out of the gate with such a well formed sound suggests that we can only expect top quality material from this duo. Pop music is hard, and that makes it so much sweeter when it works. In the simplest terms, The Good Luck EP works incredibly well. Will Murphy