Articles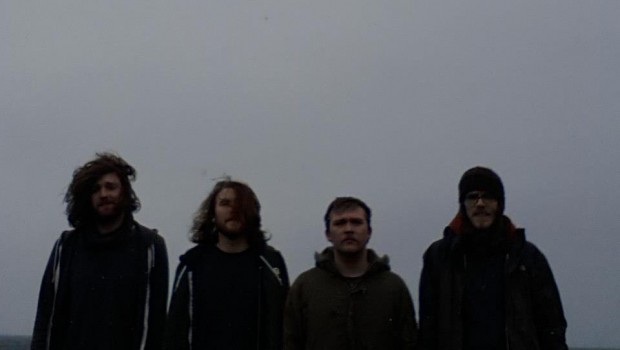 Published on August 6th, 2013 | by Brian Coney
0
In Conversation: Kasper Rosa, Lantern For A Gale, Vanilla Gloom
Ahead of their show at Belfast's Limelight 2 on Wednesday, August 7, Ryan McCormick (guitarist/vocalist, Kasper Rosa – pictured above), Danny McConaghie (guitarist, Lantern For A Gale) and Grace Leacock (drummer, Vanilla Gloom) participate in the first ever In Conversation, a feature in which we get members of three local bands to discuss different aspects of writing, performing and touring both at home and abroad – as well what ever conversational tangents take their fancy…
___
The Death Knell of Local Music?
Danny: So is the Northern Irish music scene on its knees? Praying for forgiveness?
Grace: "Aww, I feel sad when I hear that!Good music comes in waves, do you not think? Northern Ireland can't be great all the time.
Ryan: Absolutely. I used to look up to bands like Torgas Valley Reds, Oppenheimer, Clone Quartet and Tracer AMC. They were the pinnacle of Northern Irish music at the time. But it's very rare you'd hear someone stick on the likes of a Watercress track. Not anymore.
Danny: Watercress! I saw them support Ocean Colour Scene in Botanic Gardens! I was about 9.
Grace: I think certain bands have their heads screwed on and graduate to a certain level that exposes Northern Irish music. Then we remember that this country can produce talent.
Ryan: It's no secret that Belfast is changing. I just feel like some people are too afraid to let go. They're so focused on looking ahead that they can't see the awesome bands coming up behind them. They might be few and far between. But surely that's how it starts. These waves, I mean.
Danny: Is that a Northern Irish attitude – bit stubborn and that?
Grace: Yeah, maybe folks need to embrace the change.
Danny: Forwards ever, backwards never.
Ryan: PigsAsPeople, Vanilla Gloom, Bellos, Safe Ships and Hornets. To name but a few.
Grace: Aww shucks.
Glasgowbury
Danny: Yeah, Vanilla Gloom at Glasgowbury was the best I've heard you yet. Killer like.
Ryan: Speaking of Glasgowbury, surely this having been the last year has added to the frightening notion that the scene is fading.
Grace: Within the music scene I definitely see more musicians being very supportive of one another. People who aren't initially friends. That in its own is refreshing. Paddy Glasgow has plans, we need to remember .I'm not in denial! And cheers Danny. It was nerve-wrecking but good fun.
Ryan: Oh, absolutely. It isn't supposed to be a competition. I think a lot of new acts have grasped that a whole lot faster than some of the older dogs (!) Yeah, there was definite hints to something else taking Glasgowbury's place. It's like without this festival, the local bands don't have anything to aspire to every year.
Grace: Most bands did plan their calendar to be free at that time in case they got asked and I don't blame them! We did.
Ryan: Absolutely. It can be such a big deal to be asked to play that festival. I can't remember ever not having an unreal time on that mountain.
Danny: I guess they'd just taken it as far as they could really; no real reflection of the bands playing at it or attendees.
Ryan: Totally.
Grace: I guess we will have to wait and see what happens next.

Further Afield
Ryan: Local music aside… what else are you guys digging at the minute?
Danny: New Modern Life is War and new Dangerous Summer.
Grace: Well, the Dog Will Hunt lads have released a new EP and I'm hearing hints of a possibly tour. Exciting to see what they will do. Local music aside though, I'm digging the new Arcane Roots album Blood and Chemistry.
Ryan: Am I right in saying that the guitarist from Arcane Roots is the guy that wears his guitar under his chin?
Grace: Ha! How high is too high?
Danny: Knee height or get out.
Ryan: Ask Snoop Lion. I don't know what height their guitars are, but the new album from The Ocean is incredible. I've been gushing over it for over a month.
Danny: I'd say medium height, those boys are fairly progressive. Any tour banter from you guys?

Touring
Ryan: Yeah, how was Scotland?
Grace: Yeah, it was good. Scotland is definitely a good part of the world to tour first. Venues are good to new bands. We arranged to get paid every night, free entry and venues told us to come back. Good to get that under our belt. To know you can organise something like that and make it happen without any major screw-ups is rewarding
Danny: The last time we played in Scotland, Allan quit the band twice.
Grace: Plus we can all stick each other, which is good too. I hate hearing of bands who have been together for years then tour, hate each other and break up. Sucks. It can be stressful but you need to just say… "fuck it". What about you guys? Any past tours that you've enjoyed?

Danny: Yeah, ultimately they've got to be your buddies. I never could deal with that idea of advertising in windows for a vocalist or something. Like advertising for a friend. Kasper toured in Spain and Portugal. Come on like… unreal
Grace: I'm sure.
Ryan: Well, you're definitely right in saying that Scotland is one of the best places to tour. As gorgeous as Portugal was. We were on our way to Glasgow for the first night of the Icebreaker tour, which thankfully we weren't playing. As soon as we exited the ferry, we were told that due to a snow storm, the roads were closed. We had to take this route up a mountain path, and ended up stuck in a ditch. Never have I felt pain quite like trying to push a van out of an icy ditch with a 30mph wind on your face.
Grace: Shit.
Danny: Fun times.
Ryan: Fortunately, a T.A.R.D.I.S. filled with construction workers drove passed and helped out.
Grace: Team work.
Ryan: I assume it was a T.A.R.D.I.S. because it looked like a car, but around 50 men stepped out. We didn't even make it to Glasgow that night, actually. I recall being escorted to a town hall. Where we became refugees. Free bacon, though. Did you guys play any other festivals this year?
Grace: We are playing Stendhal and that's it. Pretty chuffed to be playing two awesome festivals this year as we're a new band.
Ryan: I've never actually been to Stendhal. What's the craic with it?
Danny: We haven't either. Tweed broke his wrist skating and Paul had a child. Playing Tweedfest on September 7 as well as the Gacys Threads launch earlier that day.
Grace: Ahh, yes we're playing Tweedfest too. Really looking forward to that, it's going to be mental! I've never been to Stendhal before  but have heard from different folk that it's great.
Danny: Stendhal has a real cool vibe – we played it the last two years. I can't say enough good things about John Cartwright, who is the main man. He loves a good yarn.
Grace: Ha, another Paddy Glasgow. Good chatter.
Ryan: Tweedfest. Now that should be a great day.
Grace: I camped last year it 'twas good
Ryan:  So what are you guys up to tomorrow night? Fancy playing a show or something?
Danny: Working late, maybe get down to catch Kasper (!) We're all playing Tweedfest then – that's pretty cool.
Grace: Nice one!
Ryan: Definitely looking forward to tomorrow night, though. Last time I seen Lantern was unreal, and I've never seen Vanilla Gloom. Also… we get free beer.
Danny: I was just about to say the first time I saw Kasper was when you supported Earth in Annies.
Grace: I've never seen Lantern but I've heard good things and the other two in Vanilla Gloom dig you so I think l will And obviously Kasper – ace! I played with you guys when Stereo War Favourites was gigging. Crescent Arts Centre? All I remember is BYOB
Ryan: Catalyst. I remember that show!
Grace: Random night.
Danny: What's the weirdest place you've played? When we played in Derby it was to a few tables of old dudes playing dominoes and drinking tins of Red Stripe.
Ryan: There are a few. In Braga we played outside a very old Cathedral. At night. With smoke machines. Now that was crazy.
Grave: On tour our last gig took place in Glasgow (Slouch Bar) on a Sunday night. Not so much weird but strange and everyone chilled at tables eating food.
Ryan: The polar opposite of which is that time we played in our friends Bar outside of Dublin. It had a hot tub. Ha! Did you see anything nice, Grace?
Grace: Ha, aye. Smoke machines. Outside a cathedral. Very Spinal Tap.
___
Kasper Rosa, Lantern For A Gale and Vanilla Gloom play Transmit at Limelight 2 on Wednesday, August 7. Go here to view the Facebook event page for the show.