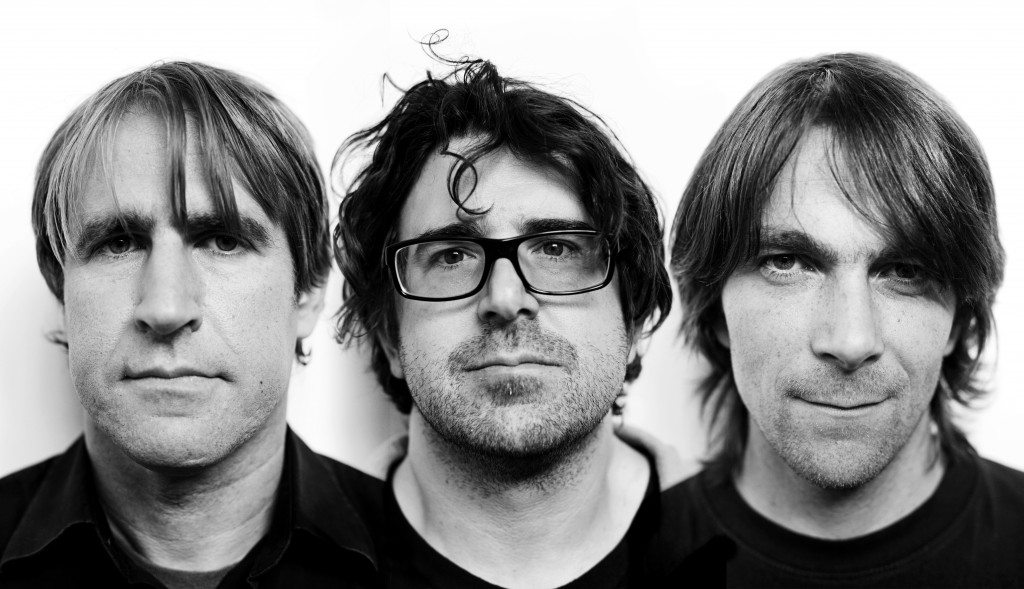 Are you constantly in need all powerful knowledge yet can't be arsed with the little detail of actually putting in any effort? Do you always have to have an opinion during the latest online/pub/party based music debate but don't have the time to do the homework? Maybe, you're the bass player with a third division landfill indie band who, following an old school, major label hype, managed to get a poxy novelty cover version to number 37 in the real charts then, with your renowned comic manner and hilarious monkey face, you've found yourself invited on Never Mind the Buzzcocks as the latest punchbag to be subjected to the bile of that occasional host with the harsh Welsh accent – and you've suddenly realised you know diddly jack squat about any music, EVER.
Many situations can lead to one becoming a Chancer. It's not right, but it's okay (that was a song by Whitney Houston – RIP by the way). It's OK because The Chancer's Guide is here to help. We applaud that you accept your position. We don't judge, just deliver quality, informed, bite-sized data, unbiased opinion and quotable nuggets for you to carefully bandy around as if you know what you're talking about.
The latest subject is recently reformed, 90s US indie legends Sebadoh. Just about to release their first new album of the 21st Century, it's time to put on your learning hat for a brief crash course and ingest the essence of The Se-BAD-Oh.
Weed Forestin' (1987)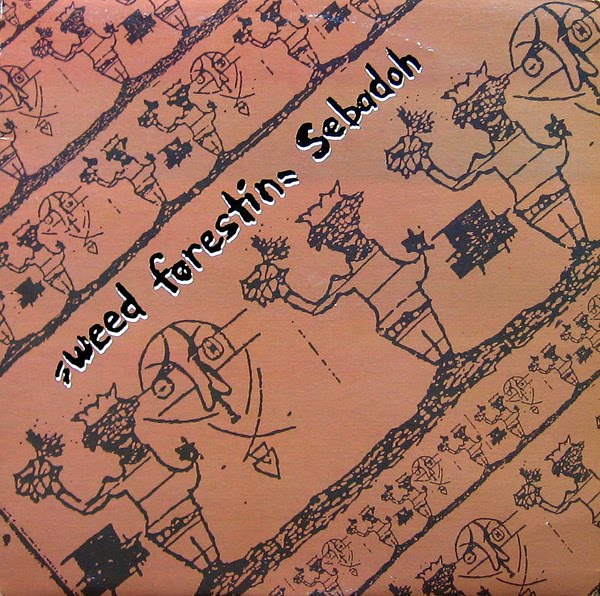 Lou Barlow was a founder member of proto-grunge rockers Dinosaur Jr. Under-confident and overwhelmed by the personality of frontman J Mascis, Barlow found his songwriting was becoming overlooked. In need of an outlet he began recording his own material at home in a simplistic style and using primitive recording equipment. If you were a music fan in the right part of Massachusetts you may have come across a tape called Weed Forestin' by similarly named Sentridoh which Barlow self released in 1987. More likely you'd have first heard Lou's home recordings as 'Poledo', a 5 minute song collage tacked on the end of the second Dinosaur album You're Living All Over Me. Either way you were faced with a confessional, vérité style of songwriting and recording quality that possibly, for better or worse, invented the phenomenon that became Lo-fi (more of which later). Lou's songs were melancholy and introspective but laced with a wittiness typical of self-deprecating Jewish humour. The short sketchy songs were simple yet powerful.
What to say: If Lou's earliest recordings have any genuine precedent it's the emotional-richness-masked-in-childlike-presentation of Daniel Johnston.
_____
Sebadoh III (1991)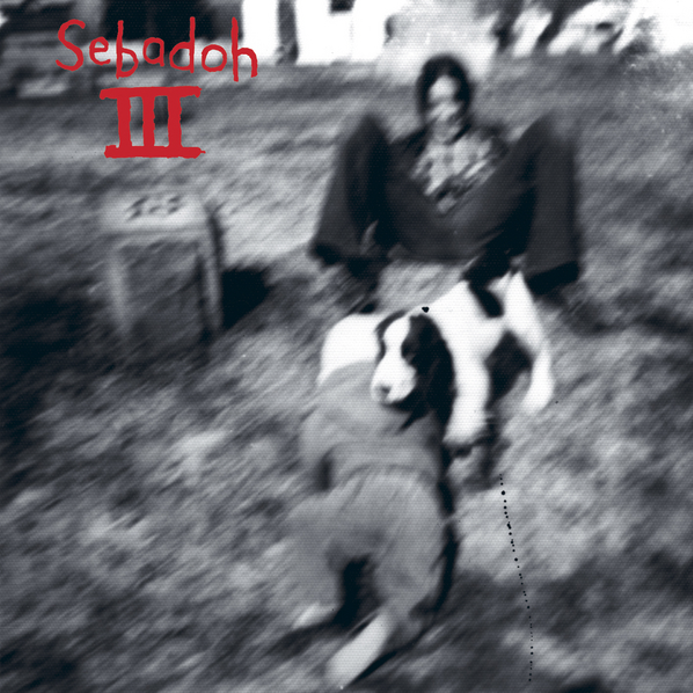 After helping with occasional percussion on Weed Forestin', Eric Gaffney joined Lou properly for the official Sebadoh debut album The Freed Man (1989) which was more home recording with added weirdness and noise. Lou was soon ejected from Dinosaur Jr and Sebadoh became a legitimate force. Recruiting Jason Lowenstein (drums and bass – Sebadoh swapped instruments a fair bit) they became a bona fide rock trio. The resulting album – a 23 track double no less – still had it's fair share of home recordings but it had plenty more to offer. Additionally there was lo-fi, full-band recordings and some experimental nonsense but what is often overlooked (given their reputation) is some fairly decent quality, properly produced, studio recordings. With songs contributed by all three, plus a few covers, there is no lack of diversity in the material either. Eric consolidates and expands his weirdness quotient, Lou hones his emotionally charged majesty (and with band backing adds some much needed muscle) and new blood Jason offers a strange country tinge to the indie rock proceedings.
What to say: Once Sebadoh had become an actual band Lou Barlow's could express himself more successfully than ever before. If it hadn't become a cartoonish, glam-goth corporate corporate buzzword Lou Barlow could have been the Godfather of Emo just as easily as Ian MacKaye.

___
Lou Barlow and his Sentridoh – A Collection of Previously Released Songs (1993-94)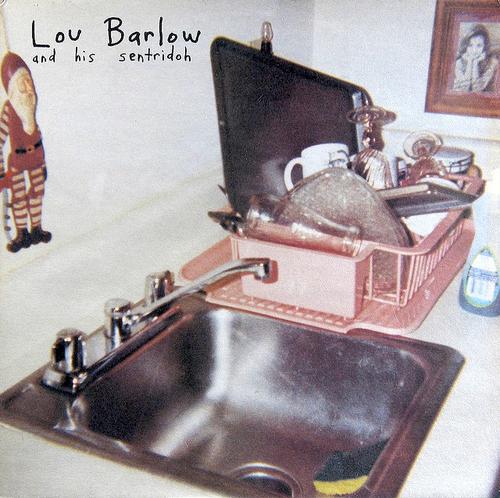 Sebadoh grew in popularity via touring and further releases. Two mini albums in 1992 for the fledgling Domino records (then known as 20/20 recordings) and the full length Bubble and Scrape (1993) saw the blueprint of Sebadoh III further developed. The artistry of all three band members was diversifying to great effect though perhaps too much for Gaffney who eventually left. He may have become agitated at the attention Barlow's material was receiving over his own (much like how Lou had felt in Dinosaur Jr). Lou's mojo at the time though was seemingly unstoppable.
As well as the band material, it was now no surprise to come across a new album of Lou Barlow's Sentridoh in your record shop every six months. Lou's home recordings, now considered the crucial DNA of the Sebadoh success were now customarily given official releases. Usually featuring 20+ nuggets of heartfelt private/public outpourings, they were often a challenge for even the staunchest of fans. A Collection of Previously Released Songs however is taken from a selection of Sentridoh EPs. Coming up with only 4 or 5 songs per 7″vinyl seemed to instill a more stringent sense of quality (self) control on Lou. Accordingly this particular collection of 20+ nuggets is untainted and shows the man at his thoughtful, contemplative best.
What to say: If you're the guy who shouted "Judas!" at Dylan for going electric then you would probably also want Lou Barlow to stay his home forever and only record on a 4-track machine with an old acoustic. If so this is the album for you, though you'd probably prefer one of the shabbier ones (you hipster Luddite).
___
Bakesale/Harmacy (1994/1996)
The departure of Eric Gaffney, though lamented by many fans, focused the band and brought out their finest work. Jason's songwriting had come on in leaps and bounds since joining and Eric's replacement, Bob Fey, would stick almost exclusively to drums allowing Jason and Lou to sharpen their skills. These two albums are far from the stereotypical lo-fi tag that Sebadoh became lumbered with. Like so many of their peers (Pavement, Ween, Guided by Voices), Lo-fi was necessary evil, a means to an end. Once afforded a budget allowing them to record properly, they did just that. Bakesale (cover featuring a young Lou Barlow, above) and Harmacy show Sebadoh doing what they do and doing it the best it could be done. It's far from glossy (they still sound like a band playing very loudly together in a room) but it's even further from lo-fi. The few dozen tracks on these two albums of powerfully melodic indie rock, Jason's playfully melodic, Lou's sensitively considered, represent a peak of 90s US alt rock.
What to say: It's about the time of these albums that Lou Barlow was nurturing another side project (Folk Implosion) which, in a case of history repeating itself, was about to overtake his Sebadoh "day job".
___
As Gary Lightbody would probably say himself, if he'd never heard Bakesale and Harmacy, the sound of Snow Patrol would be quite different.
What can we expect from the new 21st Century Sebadoh? Well in the interim, Jason has released a solo album and joined The Fiery Furnaces in 2005 where he remained until they went on hiatus in 2011. Barlow, as well as the Folk Implosion project, released several solo albums. Then, surprisingly he patched things up with J Mascis and jumped on board with the reformed classic lineup of Dinosaur Jr. Will these experiences will be reflected in the new material? The evidence so far suggests they won't: They already slipped out the Secret EP on Bandcamp last year. The songs were longer than before (mostly around four minutes instead of two) but other than that it seemed like business as usual. No lo-fi for the the sake of nostalgia, just quality songs and some rocking out. The new album Defend Yourself is due on the 16th of September on Domino. Jonathan Wallace