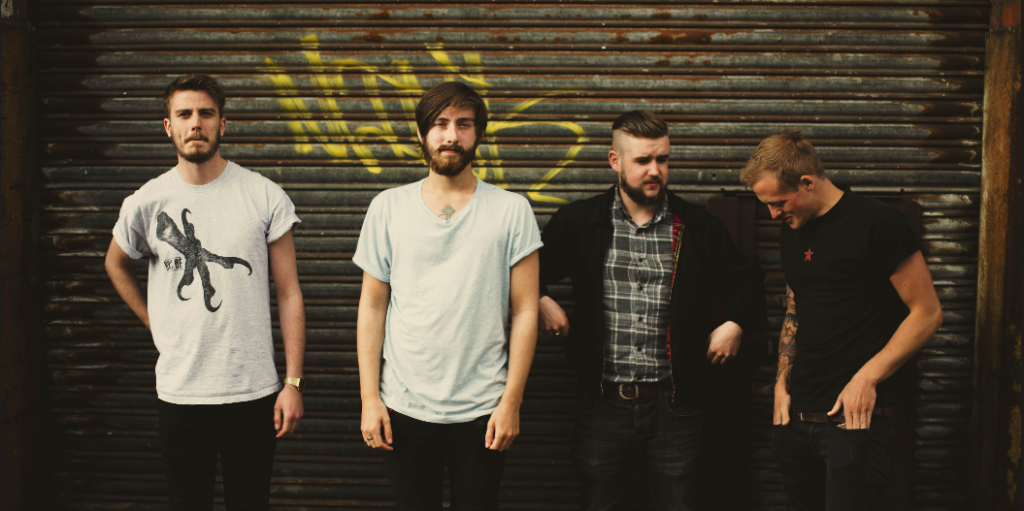 As eagerly anticipated local album releases go, the debut full-length effort by Belfast-based alt-rock four-piece More Than Conquerors ranks right up there. Two years in the making and countless breathtaking gigs since their formation four years ago, the release of Everything I've Learnt will surely mark a new chapter in the band's climb to the top. Ahead of the album's launch at Belfast's Limelight 2 tonight, Monday, September 23, we talk to Kris Platt and Danny Ball from the band about where More Than Conquerors have come, where they are and where they want to go.
Two years in the making, Everything I've Learnt is a highly anticipated album with very good reason. How does it feel to be finally releasing it?
Danny Ball (guitar/vocals): We're so happy to finally be releasing it – as you said, it was two years in the making so it has been a long time coming. That being said, there are a bit of nerves kicking around. We have no idea how the general reaction is going to be because the album is fairly different to the first two EPs we released.
What did you learn about yourselves as a band recording the album? And what highs and lows stick out from recording in itself?
Danny: There were no real 'low' points during the recording process. There were times when we were thinking, "will this album actually EVER get to see the light of day?" because it took so long to get everything in place, from recording to mixing to mastering to duplication etc. Being impatient was something we just had to deal with. The high point of the recording process was when all four of us sat down to listen to the finished product together. Singing along and air drumming to your own songs isn't cool, but that's exactly what we were at in that moment and we didn't care.
Can you sum up the songwriting process over the last few months? Was it difficult choosing which songs and where?
Danny: Songs usually start off with one idea thrown out by one of us, then they're worked in to a a fully formed song. However, at one stage our song 'Try Antlers' was born from two completely separate songs that we couldn't finish for some strange reason that we ended up glueing together and somehow made it work.
What themes and ideas are recurrent throughout the album? Is there a general impetus or "core" to what you're getting at?
Kris Platt (vocals/guitar): There are a few big questions that have been on my mind that I needed to get out in the open. On top of that, Frankenstein and a girl make an appearance.
What influences (musical, personal or otherwise) played a part in the songwriting throughout the album?
Kris: We're constantly seeking out new music, but for me, touring for three years has been the biggest influence on the record. You see and learn so much being on the road that it's hard not to let it emanate through the songwriting.
You've been a band for four years now. One gets a sense that the album title relates to this period specifically?
Kris: Yeah that's absolutely right. Choosing an album title is one of the hardest parts about the whole process but it came up pretty early in conversation. It really resonated with all of us and just made so much sense.
As a set of songs, how do you think Everything I've Learnt defines you as a unique music-making proposition in Irish music? How do you think it sets you apart?
Kris: We have a certain way of writing that seems to be quite distinct. We never intended it to be that way, it just happened very early on. Everything I've Learnt sounds like us but just a bit more mature and twice as angry.


What can we expect from the album launch party itself? Without giving too much away, do you have surprises in store?
Kris: We won't be pulling out any Muse-esque backdrops but we do have a great team working with us to make it as fun as possible. You have, however, hit the nail on the head… it's going to be a massive party that's not to be missed.
At this juncture of your career, what do you deem your "mission statement" of sorts to be? Where do More Than Conquerors hope to be this time next year?
Kris: Our mission statement has stayed the same since July 2009: "play every show like it's your last". We're going to keep playing as hard as we can in as many new places as we can and hope people join in along the way.
Finally, what are the plans for promoting the album over the next few months?
Kris: We're working with some great PR companies so we're going to let them do what they do best and we'll keep doing what we do best.
Everything I've Learnt is released via Smalltown America on Friday, September 27.