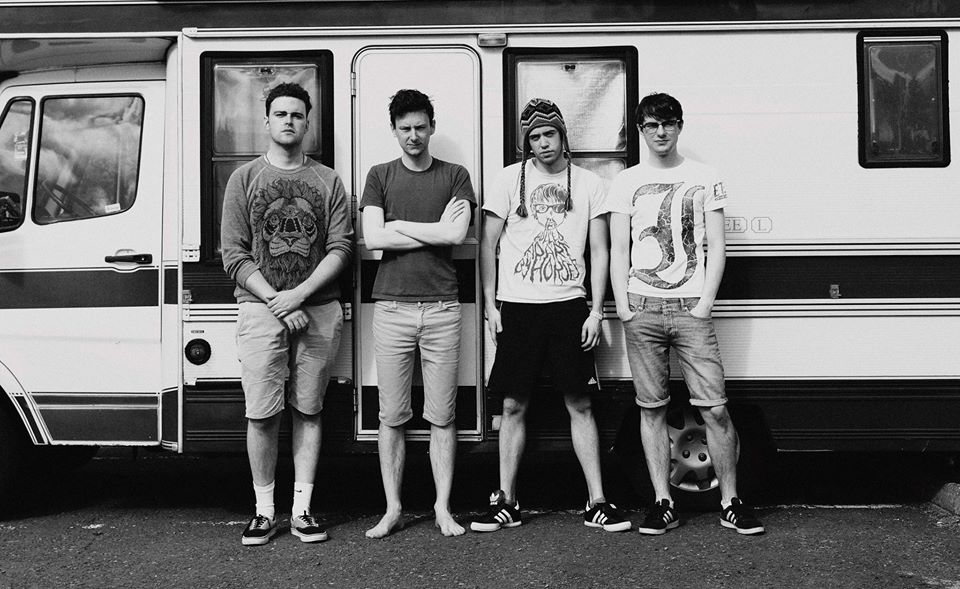 Having recently returned from their first ever tour – a week-long trek across Scotland and the North of England – Banbridge hardcore quartet Tied To Machines have given an exclusive first look of the accompanying tour diary.
Filmed and edited by the band's guitarist Jordan Davies (above, far right) the ten-minute video features the footage of the band performing at different shows and talking about various aspects of the tour.
Check out the video below!