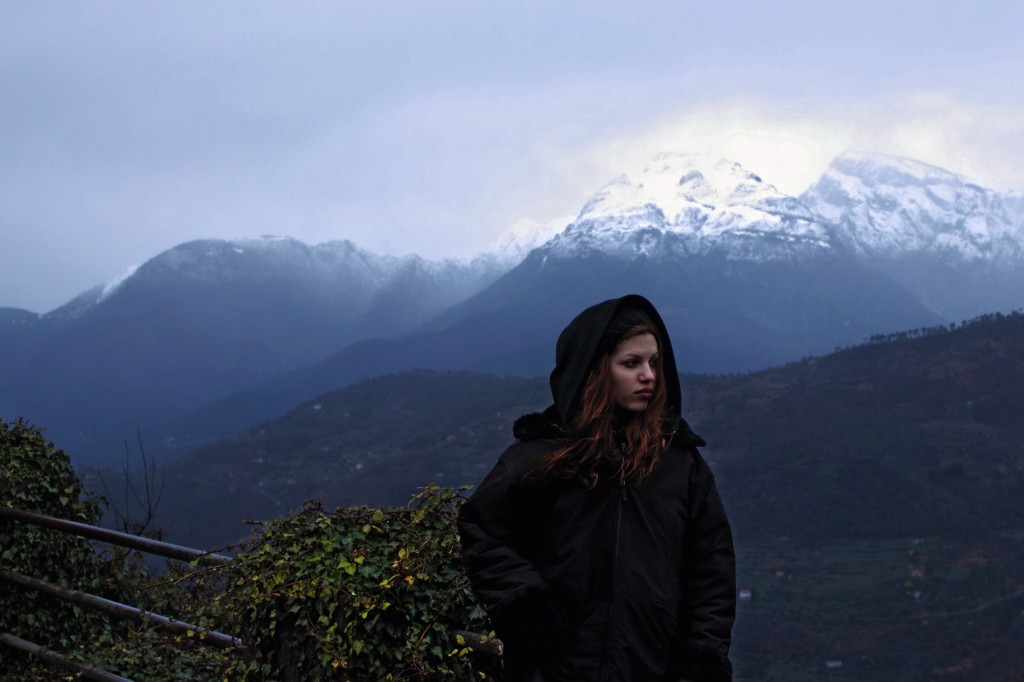 Austria is a country steeped in rich musical tradition. A couple of hundred years ago it was arguably the very centre of the music world, producing a veritable conveyor belt of classical composers who, to this day, are household names: Mozart, Schubert, Haydn, Mahler, and not one but five Strauss maestros, amongst a lengthy list of others. It's a history that Austria is rightly proud of, and classical music still has a special place in the nation's heart.
But it is just that. History. Music has undergone countless reinventions since Johannes Brahms last conducted an orchestra at Vienna's Musikverein, and in the intervening two centuries or so, generations of Austrians have grown up and grown old listening to a different kind of tune.
These days, though, that tune often tends to be sung by an outsider. A quick glance at the country's Top 20 singles chart last week revealed a solitary domestic artist, Leonard Pospichal. The remainder consisted of all-too-familiar US and British names, with the remaining gaps filled by acts from more established European players like Germany and Sweden.
"Austrian music has one of the lowest shares of the national radio market worldwide," concedes Stefan Niederwieser, editor of Vienna-based music and culture magazine, The Gap. "It's a feature we have in common with New Zealand, which is also dominated by US, British, and somehow, Australian music."
It's a grim fact which, when viewed by itself, may suggest a music scene on its knees creatively and economically. However, look beyond the charts and radio playlists and there is cause for optimism – and there are even some familiar names to be found.
"Acts like Soap&Skin (pictured), Parov Stelar, Dorian Concept, and Fennesz are very well-known in their scenes, but usually aren't perceived as Austrian music," Niederwiser says. "The images of Austria as the home of waltz and coffee houses are useful but they oversimplify. There is a lot more going on: singer-songwriters, folk, house, indie, shoegaze, a disco-edit scene, punk, all kinds of metal and lots more. Most of it is average, just like in most countries. A small fraction is outstanding, and that fraction has gotten bigger these last few years."
Another factor which immediately appears to affect Austrian music is the nation's proximity to Germany, whose music industry has grown to become the continent's largest, eclipsing even the UK's. With the two countries also sharing a common language, Austria is firmly in their executives' sights, but Niederwieser has a pragmatic point of view on the situation. "Only the market suffers," he claims. "How could the music suffer? Cultural exchange is a good thing, and anyway, the predominant popular styles mostly have their roots in the US, apart from techno, perhaps."
And while most of the traffic is one-way from Germany, some Austrian performers are making headway in the opposite direction – hip-hop artists like Nazar, Raf 3.0 and Chakuza. Others will need a confidence boost, it seems, because according to Niederwieser, fear of failure is the biggest obstacle facing Austrian bands seeking to make inroads abroad: "Failure is a big thing in Austrian culture, and there are quite a few stories about bands not being able to cope with their opportunities."
At the same time, the local scene is not without an ace up its sleeve. Which is?
"As strange as it sounds: musicality. Musicianship is quite high, there are lots of music schools, conservatories and music education,"  Niederwieser explains. "Originality of concepts, too. There is still a living literary and arts tradition, which inspires several Austrian musicians. They have lots of good ideas, just sometimes not the broader vision to accompany them."
And to give that talent a platform, events such as Popfest and Waves Vienna have been inaugarated to showcase rising acts from Austria, while also incorporating new music from the rest of Europe. It's developments such as this that have Stefan Niederwieser and others with an interest in the Austrian scene feeling optimistic for the future. "For a long time, Vienna was a dead end, too far off to the east for a lot of bands to set as a tour stop," he says, reflecting on how far the musical landscape in Austria has evolved in recent decades. "There was hardly any label scene, being professional was weird and the evolution of the industry was ignored by the old players. That has changed, though, and now the city is booming." Patrick Conboy
Punda Omar
Plaided


Cherry Sunkist