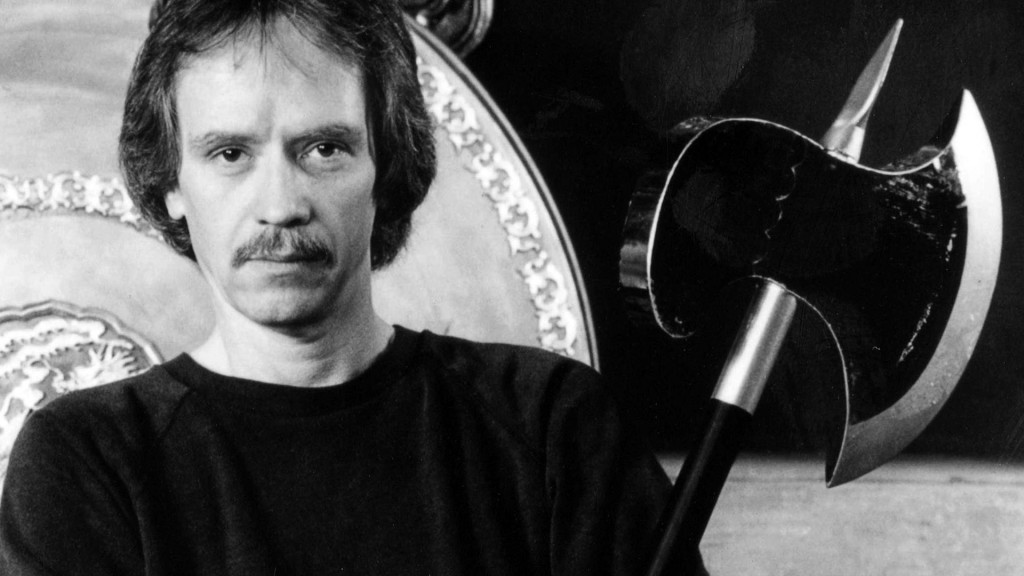 As movie directors go they don't get more legendary than the pioneering, inimitable and boundlessly influential John Carpenter. From his 1978 landmark horror debut Halloween to innumerable other cult classics including Escape from New York, Dark Star, Assault On Precinct 13, The Fog, The Thing, Starman, Big Trouble In Little China and They Live, his ever-increasingly legacy as one of the most important directors in the history of cinema is beyond refute. With Samhain lingering just around the corner, Will Murphy grab a few words with the man himself, touching on comics, composition and Kickstarter campaigns.
Firstly, I'd like to ask about new comic book series, which recently released its 3rd issue. What was about this story, and the comic book medium, that interested you?
"I've been a comic book fan for years. I was always curious about the differences in narrative structure between comics and movies. My wife Sandy and Thomas Ian Griffith came up with a story that I loved and off we went to comicsland. It's great fun."


Recently you've been involved with the F.E.A.R. franchise and have been quite open in your love of the video games. Would there be any companies or franchises that you be interested in working, say for example Frictional Games of Amnesia fame?
"I'm open to any experience in video games – that is, besides playing them."
In the past, you've had issues with financing your projects and the loss of creative control. Given the success of recent success of Kickstarter campaigns by Zach Braff and Vernoica Mars, would you ever consider using such a service to finance, if only in part, one of your upcoming projects? If not, then why?
"Kickstarter is a viable option for financing. Unfortunately, distribution is essential to making a movie. That means finding a distributor who believes in a project and has the means to advertise it."
 
A lot of your work has been critically maligned upon release, only to re-assessed and praised much later on. The most obvious example being The Thing. As an ardent supporter of In The Mouth of Madness, I'm curious as to which of your more underappreciated works are you most proud of and why?
"I'm proud of In The Mouth of Darkness, Prince Of Darkness, They Live…"
Finally, much has been made of the fact that you compose the scores for the majority of your works. Given how acclaimed and imitated they've been, have you ever considered doing more soundtrack work for others? Are there any contemporary composers who you'd feel have been influenced by your work?
"There are many great composers today whose ability eclipses mine. I'm a big fan of Hans Zimmer, for instance. And I would consider composing and performing for other director's movies."