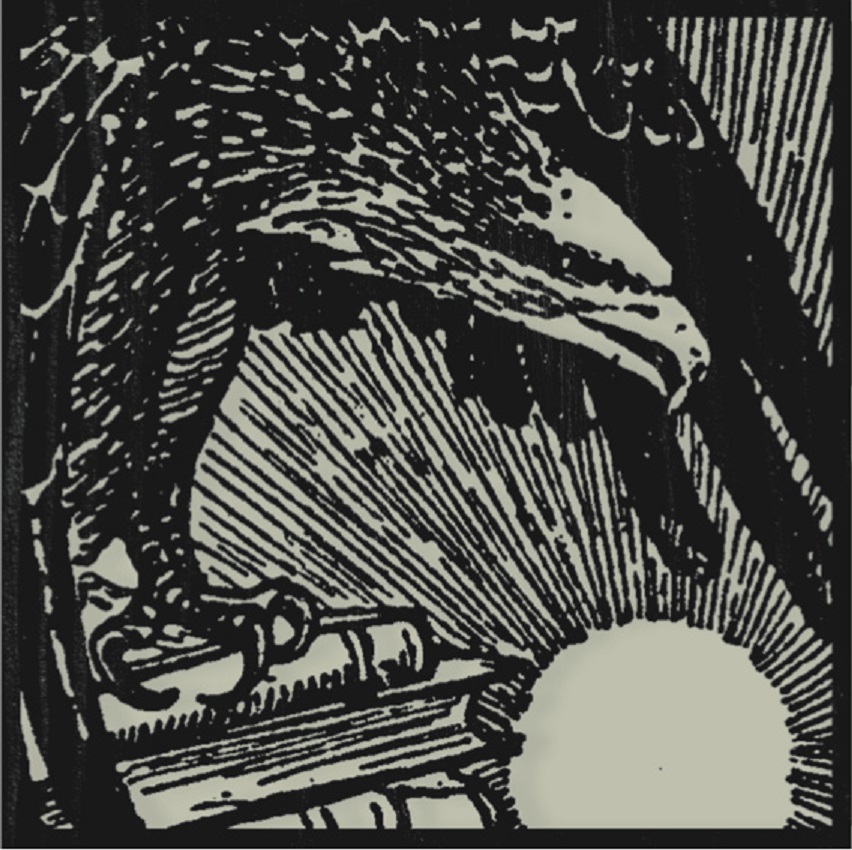 In the latest installment of Inbound, Brian Coney talks to And So I Watch You From Afar guitarist and ex-Panama Kings frontman Niall Kennedy about his (essentially) new solo project A Bad Cavalier, the release of his superb debut EP, Ex Libris, and trying to make the time to make the whole solo thing work.
Hi Niall. You've just released Ex Libris, your first solo release under the moniker A Bad Cavalier. How long has it been in the making?
It's been in the making for quite a while now. I started A Bad Cavalier when I was 16 and I have been writing and recording on my own ever since then on and off. Any bands that I've been in since then have taken priority but ABC has always remained in the background as something I would retreat to in time off but it's always just been almost a hobby for me. This is the first official release so it's a real landmark in the story!
While it's perhaps more reminiscent of Panama Kings than And So I Watch You From Afar, the sound of the EP retains a very unique sound. Have you had this sound and approach in your head for a while?
Yeah, I suppose in Panama Kings, Stu and Luke brought the dance element and Ricky and myself brought the rock and that mix kind of made the band what it became. With ABC it's been really fun because its just lots of elements that really satisfy me musically. I like big drums, big guitars and I just wrote some vocal stuff that was really fun to sing. The only trick is trying to be objective about it, there's no-one to bounce ideas off, or tell you a bit that you like needs to go!
In terms of the songs themselves, one assumes certain parts and melodies have their roots in ideas from years ago. Is that the case?
I had demoed parts of these songs for a year or so, a couple of bits even longer but they were very much just demos. A few friends heard some of it and said it would be worth recording properly but I just never had the time with the ASIWYFA touring schedule. Then when Johnny Adger (ASIWYFA bassist) got married in June of this year we took a month and a half off touring and it seemed like the perfect time for me to get stuck into it in earnest.
What influences – bands, genres, albums – do you think shine through on the EP?
Hmm… that's a hard one to answer. I'm not sure on bands that have influenced the recording but as far as bands that I have had on my iPod during the writing process: Serafin, Mew, M83, Dinosaur Pile-up, Biffy Clyro, Zechs Marquise, Pixies, Tegan and Sara, QOTSA, Mastodon,Tall Ships … the list goes on but I do like an eclectic mix.
Tell us about the recording of the EP. How was it finding time to organise and put stuff down whilst touring around the world with And So I Watch You Afar?
The hardest thing to track was the drums because thats just impossible to do on the road. I had tracked out programmed drums for all the songs but it was important to me that I recorded live drums myself. Luckily when I had some time off, a very good friend of mine, Andy Shields of Hornets and Team Fresh also had time to help me track drums. We went out to our rehearsal room and did them all in an afternoon. After that I re-recorded all the guitars and vocals either in my house or out on tour, then the bulk of mixing and mastering was all on the road.
There is a definite lo-fi feel to Ex Libris. Was this conscious decision on your part, a by-product of recording and mixing on the road or a bit of both?
Yeah, originally I had thought about doing an EP that was filled with guests, all my favourite musicians and singers but when I started recording I got so far on my own that it occurred to me that I could potentially record, mix and master everything myself. Then that kind of became a bit of a challenge. I just watched loads of YouTube tutorials and asked every sound engineer I met for advice. Some dudes make records where they record everything themselves but no one mixes and masters their record too, mainly because its really, really fucking hard to do! I didn't want to give someone money to do something that I could put a bit of work into and get a decent result myself. It became a bit of a conquest and the end product certainly isn't as high quality as something that would come out of a professional studio, but for it being done in the back of a van, almost entirely in a pair of shitty headphones I bought for a fiver in Tesco I am pleased with what I turned out!
A lot of people have been taken by the EP. Does it mark the first of a number of solo releases from you?
Yeah definitely, I had well over an album's worth of songs I could have put out but I felt like four would be a bit easier for people to digest. I will definitely be making a follow up, it might be cool to do that record with all my mates guesting. We'll see what happens!
A Bad Cavalier is an interesting music-making moniker. How did you come up with it?
I came up with that name when I was 16 and I have absoloutley no recollection of how it came about but it just stuck. I thought of about 20 other names this year but nothing else felt right. It's like a bad tattoo, it may seem shitty to someone 10 years after you get it but there's no getting away from that fact that its part of you.
Finally, what are the plans for this project over the next few months? Can we expect any live shows from you?
Yeah there's been a couple of gig offers in since the songs have gone up which is lovely! Before I had even released the songs I had drawn up my ideal line-up of musicians I've always wanted to play with and thought would be perfect for a band if it ever came to be and luckily all those people are also up for it. All being well we will hopefully play a gig at Christmas if schedules permit and definitely aim to do some shows in 2014. I can't wait!