Articles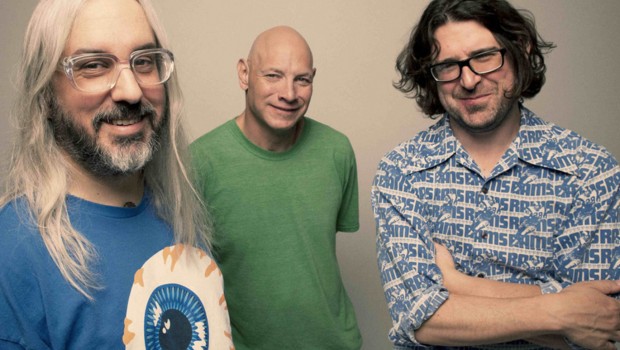 Published on November 27th, 2013 | by Steven Rainey
0
The End of an Era? How a Generation Got Beat Pt. 1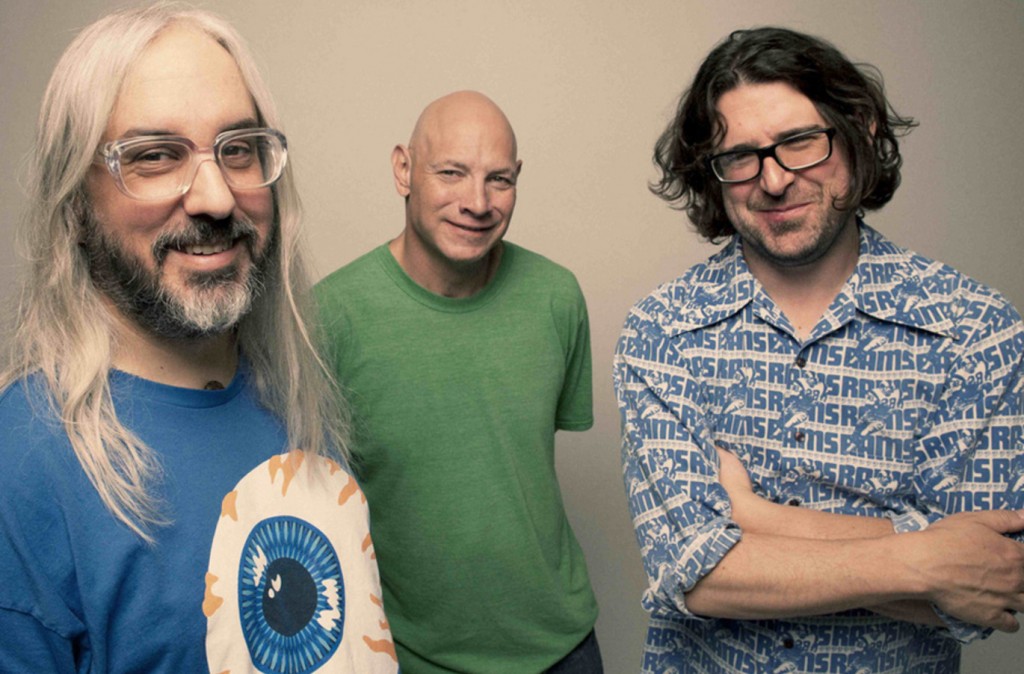 I looked down at my wrist. I held the scissors in my other hand, almost trembling with excitement. Or was it fear? I couldn't say. Closing my eyes, I felt the pressure in my fingers, and heard the gentle sound of metal slicing through ribbon. After three years of wearing my ATP 2011 wristband, I removed it, like a surgeon operating on a tumour. I still hadn't slept properly since The End of an Era Part 1, the first half of the festival's great farewell, but the magic had been broken. If this was the end, then it was a mercy killing.
A bit of context first. All Tomorrow's Parties has been a mecca for fans of underground or experimental music since 1999. Founded by Barry Hogan, and inspired by an event held by Belle & Sebastian (below), ATP has been an alternative to the traditional festival experience, swapping the mud and tents and barrack busters of cider for chalets, indoor stages, holiday camps, and fine ales. For the past 14 years, the festival has been held in either Pontin's Holiday camp in Camber Sands, or in Butlin's at Minehead, and has revelled in a sense of dilapidated seaside camp, and childlike charm. All the while, some of the most cutting edge and important bands of the last 40 years have showed just why they matter, curating events, dropping in to party, or just generally getting stuck in to the fun.
I first went to ATP in 2011, an event in Butlin's curated by Godspeed! You Black Emperor. Over three days, I enjoyed great company, reconnected with old friends, relaxed, mingled with fans of post-rock and metal, and generally had a great time. In an atmosphere of genuine comfort and warmth, I saw acts like Neurosis, Emeralds, "Weird" Al Yankovic, Wolves in the Throne Room, avant-garde artist Charlemange Palestine, and three sets by Godspeed themselves. It was wonderful.
On top of all this, the second I put my Godspeed wristband on, things started to go right for me. I'm not going to bore you with my good fortune, but suffice to say that I experienced an upturn in my life, enough to jokingly regard the wristband as my good-luck charm. But then the joke wore off, and I began to regard the wristband, and the weekend itself, as having some kind of spiritual significance. Butlin's at Minehead had been my battleground, a reckoning that had led to a sense of fulfilment and contentment that I had hitherto thought unattainable. I'm over-egging it, but it was the moment where things went right, and I naturally heaped a certain importance upon it.
So when I got the ticket for part one of this year's farewell, I naturally had high expectations. After complications with Butlin's, the festival had returned to Pontin's, and the organisers had decided to bring the era of the holiday camp festival to an end. But there was certainly an intent to go out with a bang, Dinosaur Jr (top), Godspeed, Television, Low (below), various members of Sonic Youth, Tortoise, and many others kick-starting the festivities. That's a pretty tasty line-up, and it was only the tip of the iceberg. I prepared myself for a few days of amazing music, good company, and spiritual contentment. Let the fun begin.
Arriving at Pontin's, it became clear that the fun wasn't likely to start anytime soon. A bleak shell of a building, Pontin's has clearly seen better days. Quite what decade those better days were in, isn't clear, but it's probably not within my lifetime. After being searched for drugs, our car was shuffled into the carpark, and we exited to an area surrounded by barbed-wire fence and impossibly sad looking housing blocks. The holiday camp resembled a gulag, a horribly bland collection of two storey buildings housing little rooms that resembled prison cells. With fear in my heart, I turned the key, and stepped inside.
Upping the fun factor, Pontin's had declined to provide any of their "chalets" with bed linen, instead just leaving an empty mattress, a duvet that was so thin as to be invisible, and a solitary pillow that barely qualifies to be described as a 'pillow'. The bed itself would probably be a bit small for the average nine year old child, so that meant that the wooden headboard doubled up nicely as a particularly uncomfortable headrest. Another little sting in the tail was that you had to pay for "electricity cards", little stubs to power the lights and heating in the flat. Due to a stroke of luck, we got ours accidentally activated for free for the whole weekend, and in congratulating ourselves on our good fortune, pointedly decided to omit that we were celebrating what is arguably a basic human right.
So ok, it obviously wasn't quite as nice as Butlin's. But that's not really what you're here to do, so we set off into the main building, to sample some of what was on offer. Pontin's boasts a miserable two stages to Butlin's four, so choices were limited as to what to go and see. Indeed, a bill that looked pretty sexy on paper now seemed slightly floppy and unlovable. Scout Niblett kicked things off on the main stage, a slightly testing but ultimately enjoyable set of downtempo and dark songs, dirgey chords mixing with her pained voice. It was pretty samey, but there were more high points than low points.
After her performance, a major flaw began to arise. If you weren't watching a gig, there was pretty much nothing to do. Sure, you could go to the Fun Zone and play the 2p machines, but that grows stale after an hour or two. Looking around me, all I could see was a disturbing mixture of hipsters, bookish indie rock fans, wannabe eccentrics, and awkward people unsure of what they were doing. 'Hipster' is a word that has long been slung at ATP, and regardless of the connotations and disputes associated with it, the people filling every corner of Pontin's were hipsters, plain and simple. If that sounds dismissive, then it's meant to be. Hipsters.
Looking at the faces of this sea of humanity, it became pretty clear that there was an uncertainty in the air. People weren't sure what they were supposed to be doing. Was this a wild party or a wake? Were we having fun yet? Was anyone having fun? Wandering around, it certainly felt like everyone was waiting for something to happen, and then we could all get down to doing whatever we'd come here to do. For a lack of anything else to do, I went back to the chalet and played cards, by way of a detour to the Queen Vic, a frankly horrible mock-pub that seemed to have sacrificed any shred of comfort in favour of a depressing, all-pervasive feeling of misery.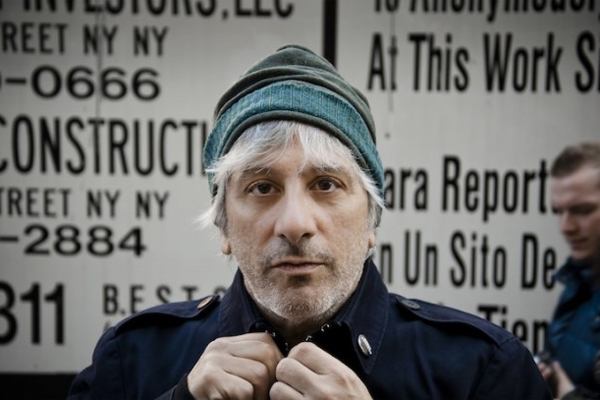 Returning to the main stage later that evening, having caught snippets of noise from the second stage, I watched Lee Ranaldo (above), formerly of Sonic Youth, showing off some of his new material, a surprisingly playful and melodic bunch of songs that aim for the heart, more than the head. They were followed up by Low, the kind of band that are a stalwart of ATP. Right from the off-set, Low skilfully deployed their trademark mixture of slow tempos, beautiful vocals, and hushed dynamics, peppering it with more than a few rock and roll explosions. It was sterling stuff, and it's exactly the kind of thing a good portion of the crowd came here to see. Steven Rainey
Steven's tale continues tomorrow on the Thin Air. Will he survive? Does he get an ill-advised late-night Yo La Tengo tattoo? Did Lou Barlow smile? Find out then!