Live Reviews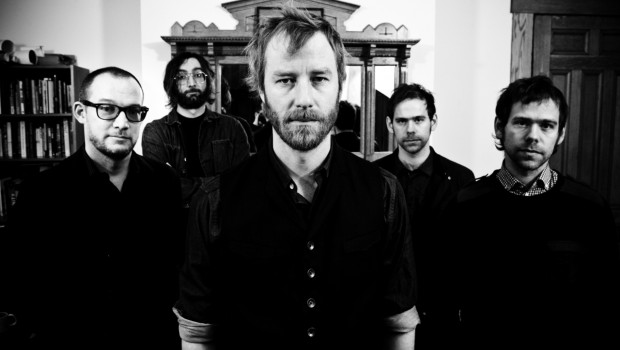 Published on November 15th, 2013 | by Brian Coney
0
The National @ The Odyssey, Belfast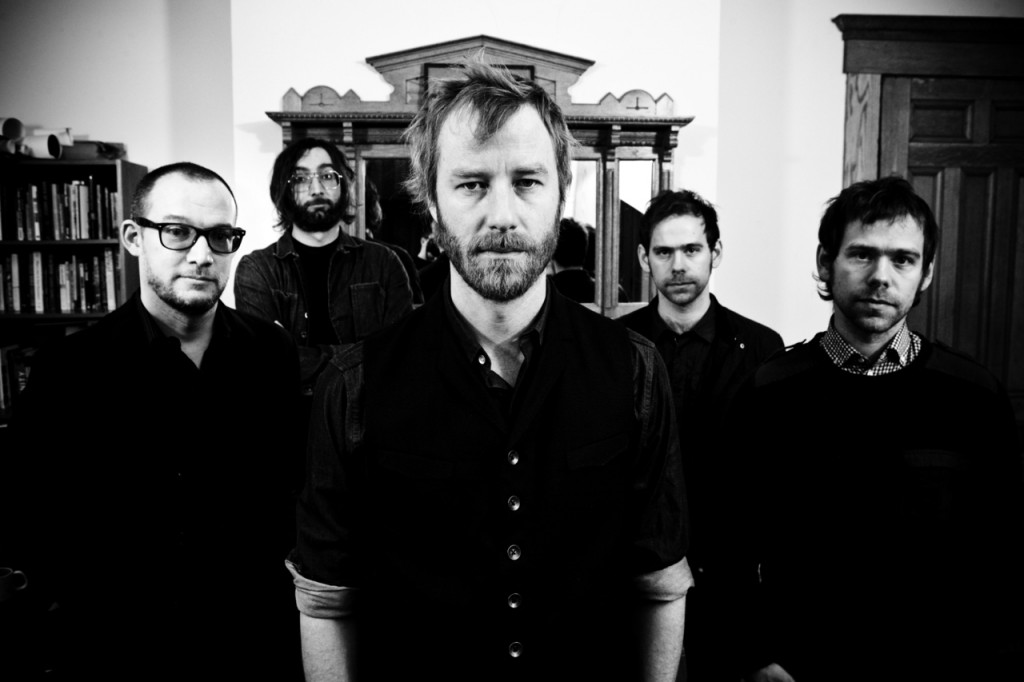 Restraint. A hard quality to achieve in one's day to day life. Musically, however, it's very difficult indeed. Amplified by speaker stacks and placed in the glare of spotlights, many bands affect emotion by stomping on a distortion pedal or guldering angst-ridden couplets. In stark contrast, the austere members of The National continually reign in such fits of childish pique. Take, for example, 'Bloodbuzz Ohio', with its spiralling drum patterns, mournful horns and droning guitar. It's a perfect storm albeit one that never breaks but pulses and throbs towards a climax which never quite arrives. It creates a thrilling tension, as if the songs themselves are permanently teetering on the brink of chaos. There are glimpses of potential craziness, such as the primal screaming which closes 'Squalor Victoria', but for the most part the anger and remorse remain simmering the surface.
With his classics professor style and tall, imposing frame, Berninger seems deeply uncomfortable with the limelight but this only adds to the nervous energy exuding from the stage.  Whether prowling about growling at his fellow members, or tossing a glass several feet in the air, he is a wonder to behold. This pent-up energy charges the first half of tonight's set, as 'Don't Swallow The Cap', 'Sea Of Love' and 'Conversation 16' bristle with fear and loathing. There is something perversely funny hearing the crowd singing along with the lines "I was afraid that I'd eat your brains / because I'm evil" at the top of their voices.
But sing along they do: the entire auditorium joining in with Matt Berninger's distinctive baritone. It's not the last time The National make a very large room feel like a very small room. Any fears about the Odyssey losing intimacy are dispelled as Berninger disappears into the crowd on several occasions, into a swell of outstretched hands and mobiles, no doubt instagramming the scene immediately. It is hilarious seeing the stage team scrambling to keep the microphone cable from entangling the mass, as it is hearing Berninger's disembodied voice growling the chorus of 'Mr. November'.
Further, it appears that the setlist has been chosen with fans in mind. While the lion's share of songs has been plucked from High Violet and the quite brilliant Trouble Will Find Me, there are outings for earlier efforts 'Cardinal Song' and 'About Today', accompanied by knowing quips about how the band once played Auntie Annie's and only four of tonight's audience were there. There is even a rare airing of 'The Rains Of Castamere' from the soundtrack toGame Of Thrones, but it is soon usurped by a charging, almost metal version of 'Humiliation'.
The National close, as they often do, with an acoustic rendition of 'Vanderlyle Crybaby Geeks', a passionate campfire singalong with doom-laden lyrics. It's a tremendous victory: a venue which would normally be home to Rod Stewart or the Strictly Come Dancing tour is filled with thousands chorusing words of loss and defiance. Again, a very large room becomes a very small room – we all feel as if we belong. Ross Thompson
Check out Mark Earley's photos from the band's Dublin show the following night here.