Articles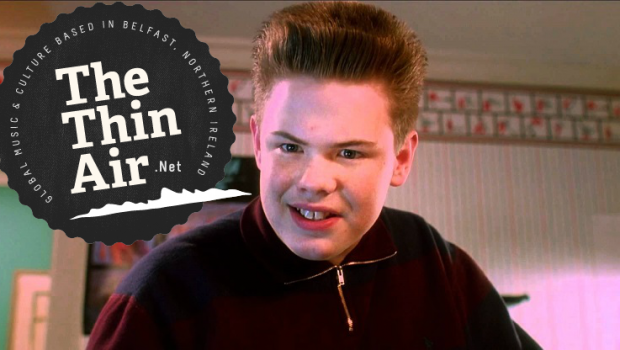 Published on December 3rd, 2013 | by Brian Coney
0
Eleven Must-See Shows in Belfast This Christmas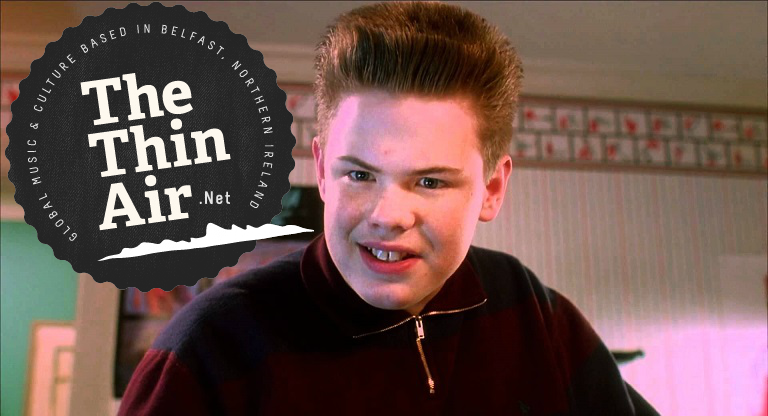 Whilst we haven't exactly been neglected of great shows of every conceivable kind all throughout 2013, there's something about the Christmas period that somehow brings together some of the most downright irresistible line-ups of homegrown (and occasional international) musical talent. This year is no different, both across Belfast and much further afield. That said, keeping our eyes (and ears) firmly fixed upon the aforementioned hub of seismic musical happening, we present to you our eleven "must-see" shows in Belfast this festive period. 
Radar: Feet for Wings – Speakeasy, Thursday, December 19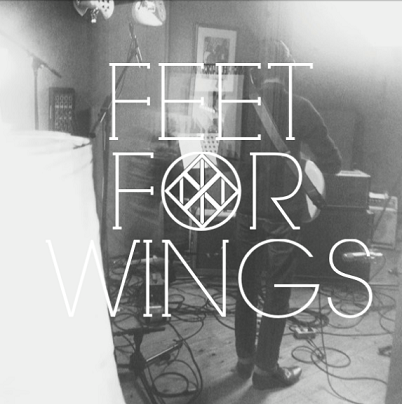 Radar at Belfast's QUBSU Speakeasy has delivered for some incredible line-ups throughout 2013 and its final installment of the year on Thursday, December 19 is set to be no different. With a two-band support bill yet to be announced, Belfast-based acoustic four-piece Feet For Wings will play their first headline performance in many-a month. If their exceptional five-track EP Homes hasn't yet convinced you that attendance is pretty much essential, check out the band's brand new, suitably spellbinding rendering of 'The First Noel' below.
Sullivan & Gold, Little Bear, Our Krypton Son – 101 Central, Friday, December 20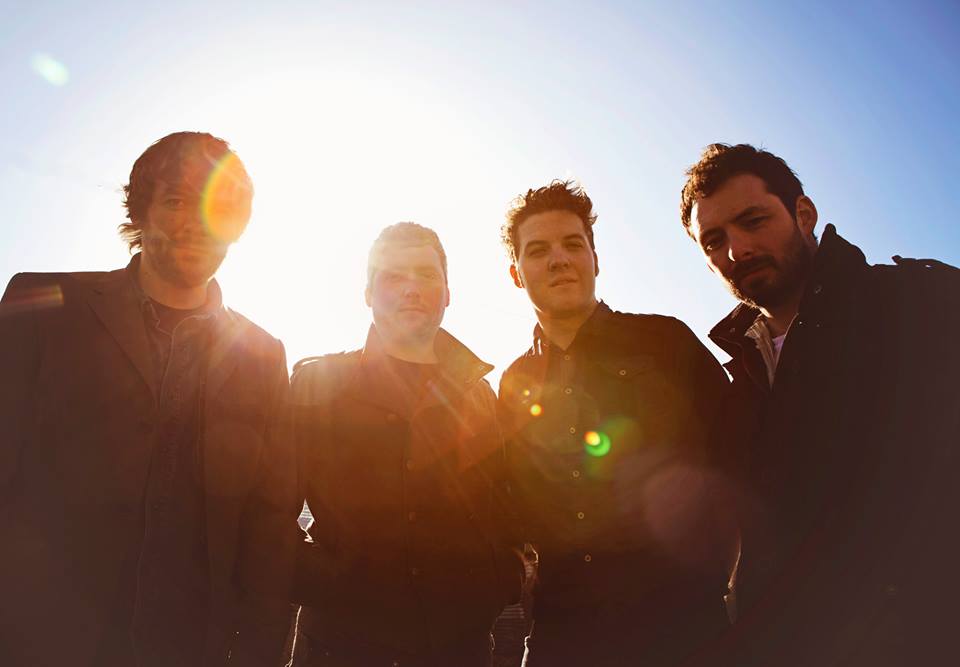 Doubling up as a Smalltown America showcase, Belfast's 101 Central will host three exceptional songwriting acts on Friday, December 20. An all ages show, the line-up will feature arguably one of the country's finest songwriting talents in the form of Chris McConaghy AKA Our Krypton Son, newcomers Sullivan & Gold, who will perform their debut album For Foes for the first time in the city and headliners Little Bear (above), a Derry-based band who have spent the year affirmed their ever-growing reputation as one of the country's most bewitching live acts. A nigh on unmissable night for a mere seven pounds.
Farriers – Menagerie, Belfast, Friday, December 20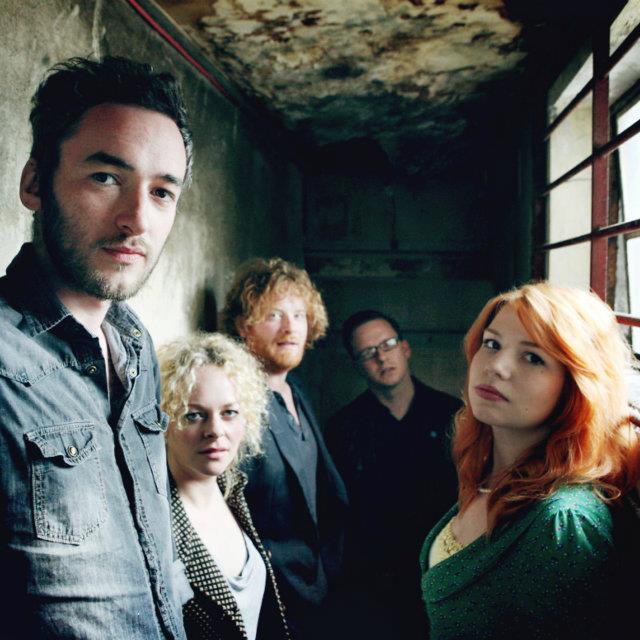 Speaking of fast-rising alt-folk bands, Farriers' upbeat and soulful craft will grace the wonderfully cloistered Menagerie Bar also on Friday, December 20. Having released their most recent single, the superb 'A Souvenir' (below), back in March, the Stephen Macartney-fronted five-piece are set to reel in the Christmas period in characteristically intimate fashion. Whilst the support bill is yet to be announced, a memorable night is surely in store.
Grainne Duffy – Black Box, Belfast, Friday, December 20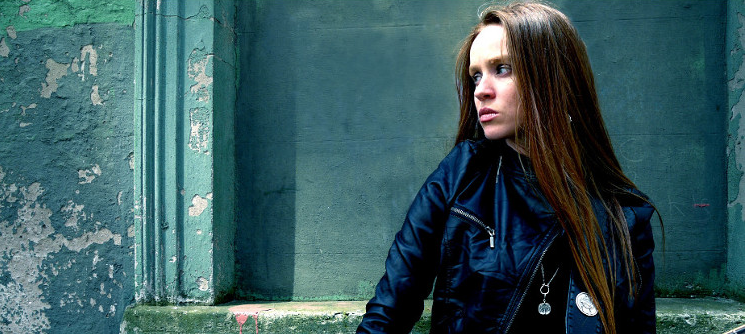 If neither of the aforementioned shows take your fancy on Friday, December 20, Co. Monaghan singer-songwriter Grainne Duffy plays Black Box just ahead of their release of some brand new material. Lauded for her intense understanding of the blues, the guitarist singer and songwriter reflects the rich varieties of Celtic music, all of which was brilliantly illustrated on her debut album, Out of the Dark. Starting at 8.30pm tickets for the show are £12.00 and are available to buy here.
Check out a live video from Grainne below.

Amidships, Seven Summits – Stiff Kitten, Sunday, December 22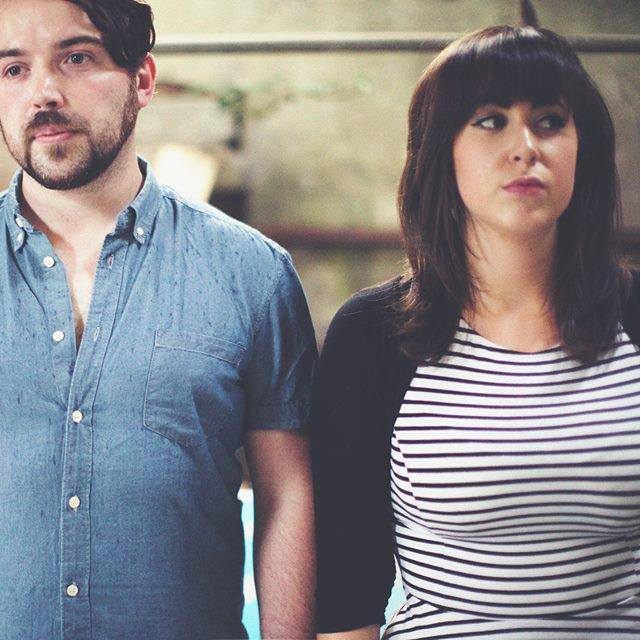 Rounding off a great year for the band, Belfast indie-folk band Amidships (above) will headline an impeccable line-up at the Stiff Kitten on Sunday, December 22. Support on the night comes from Belfast indie pop band Seven Summits – fresh from a successful Belfast Music Week and the release of their stupendous new single 'Little Twist' – the hugely promising talents of Arborist and one of the country's leading alt-folk troubadours, Joshua Burnside. A perfect line-up for the Sunday just before Christmas.
Shine: Dave Clarke, BICEP, Space Dimension Controller, Jeremy Underground Paris, Ejeca – QUBSU, Thursday, December 26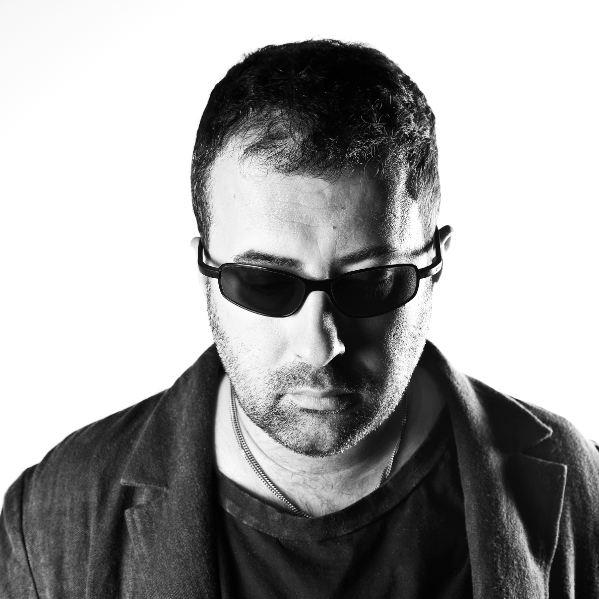 Christmas itself over and done with, Shine look all but certain to deliver the beat-based goods on Boxing Night via one hell of a line-up headlined by Brighton born and Amsterdam-based techno producer and DJ Dave Clarke. Support on the night comes in the form of Bicep, Space Dimension Controller, Ejeca and many more. Three rooms and nine acts from 9.30pm to 3.00am for £20 (£18 for students). Go here for tickets.
Robyn G Shiels, Joshua Burnside – Black Box, Friday, December 27. 8pm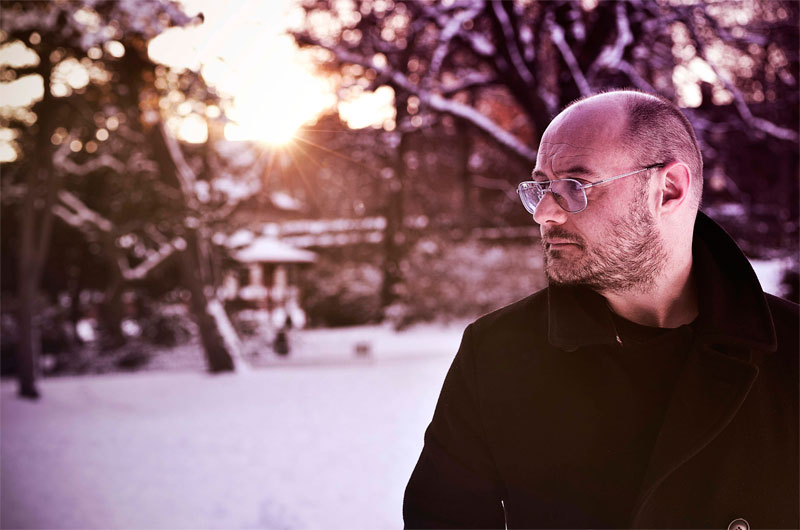 Having recently released his exceptional single 'Underneath The Night of Stars' – the video for which (below) is certainly winter in nature – Belfast-based singer-songwriter Robyn G Shiels will unleash his subtle and beautiful tales of doom at the Black Box on Friday, December 27. This is a perfect opportunity to re-acquaint yourself with a virtually unparalleled voice in local music, supported by the ubiquitous master of experimental folk that is Joshua Burnside.

The Greased Palm, Scorpion Jack, Scream Blue Murmur, Amanda St John, Tony McHugh – Stiff Kitten, Friday, December 27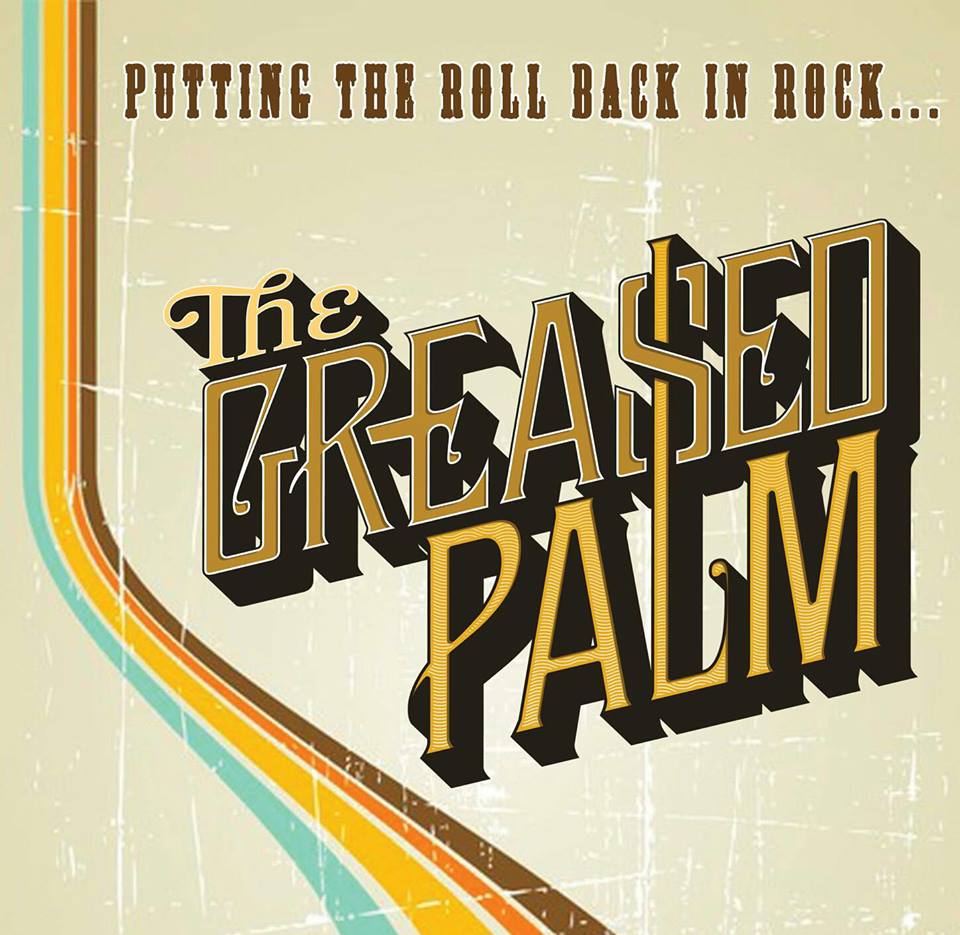 With the new year fast approaching, new-fangled rock n' roll five-piece The Greased Palm will bring the party to the Stiff Kitten on Friday, December 27. Whilst still very much a new proposition on the circuit, the band have already established themselves as a live act to be reckoned with, via both powerfully executed covers and an ever-expanding catalog of original material. Support on the night comes from Scorpion Jack, Tony McHugh, Amanda St John and Scream Blue Murmur.
Sons of Caliber, The Emerald Armada, Village Fires – Black Box, Saturday, December 28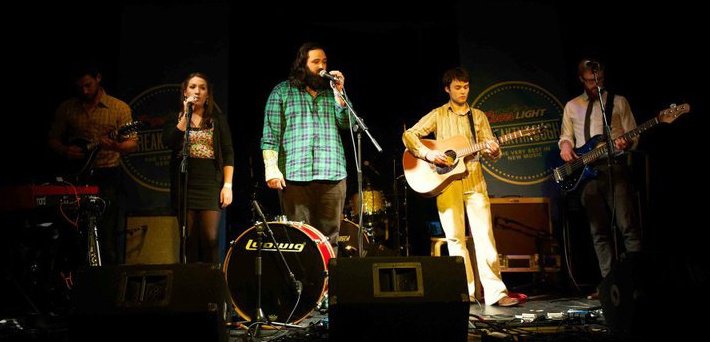 With a whole array of tantalising alt-folk bills scattered right across the festive period this year – a handful of which have already been featured here – the Black Box will host easily one of the most comprehensively unmissable on Saturday, December 28. Billed as "a night of native music and ruckus in the midst of winter" Sons of Caliber host and headline the show ahead of the release of their highly anticipated debut album, Albatross. Support comes from the spectacular Emerald Armada – fresh from their recent Hearty Laughs and Warmer Hearts EP launch – and new duo Village Fires, already extolled for their vicious harmonies and creative percussion.
And So I Watch You From Afar, Axis Of, Hornets – Limelight, Sunday, December 29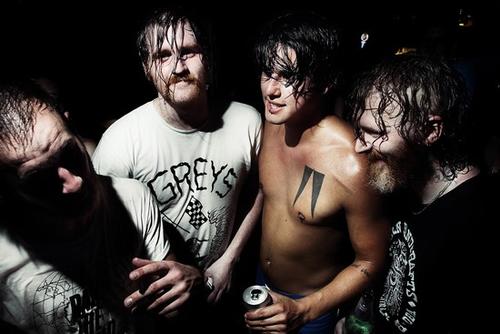 Having spent the last twelve months playing all across the world, adding yet more thousands to their ever-growing legion of fans, North Coast post-rock quartet And So I Watch You From Afar will headline a riff-fuelled post-Christmas blow-out at Belfast's Limelight on Sunday, December 29. Supported by punk trio Axis Of and the fast-rising Hornets, this is undoubtedly the heaviest festive gig on the cards in Belfast this year – a perfect way to shed the cobwebs of post-Christmas, pre-New Year's celebratory limbo.
Shine: Simian Mobile Disco (DJ Set), Fake Blood, Chris Hanna, Dollface, Schmutz – QUBSU, Tuesday, December 31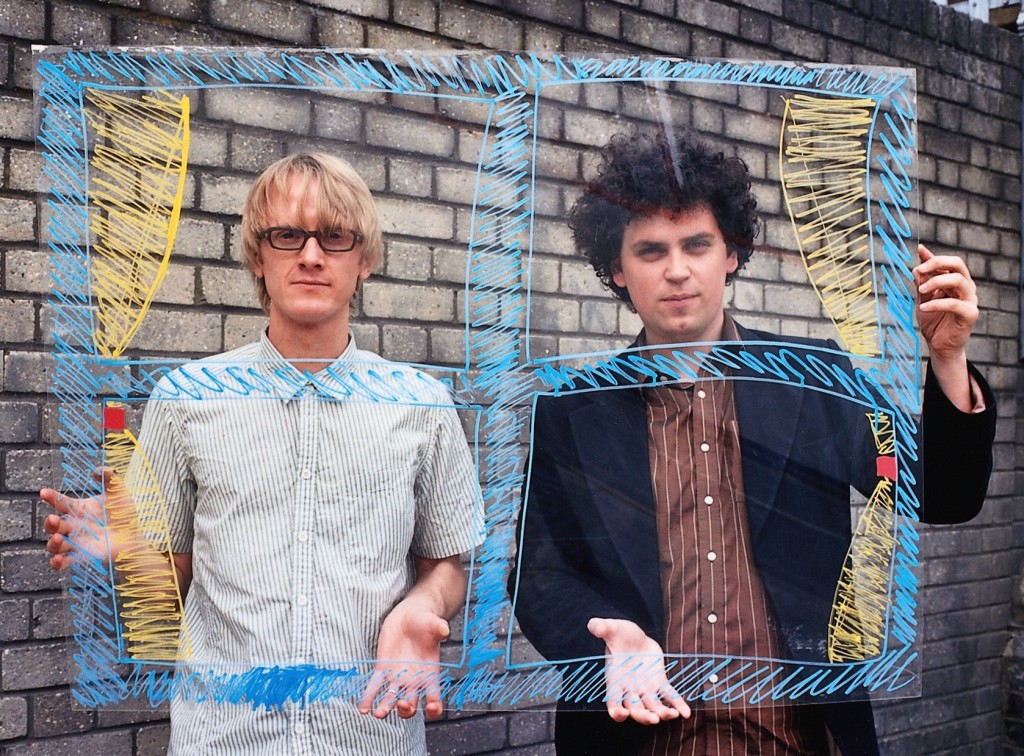 QUBSU is easily one of the places to be on New Year's Eve 2013 thanks the second of two brilliant Shine line-ups this Christmas. Headlined by London techno duo Simian Mobile Disco – who will be performing a DJ set on the night – Fake Blood, Dollface, Schmutz and several more acts and DJs will ensure for an unforgettable end to the year and a blistering start to 2014. Tickets for the show are £20 (£18 for students) and available to buy right here.