Features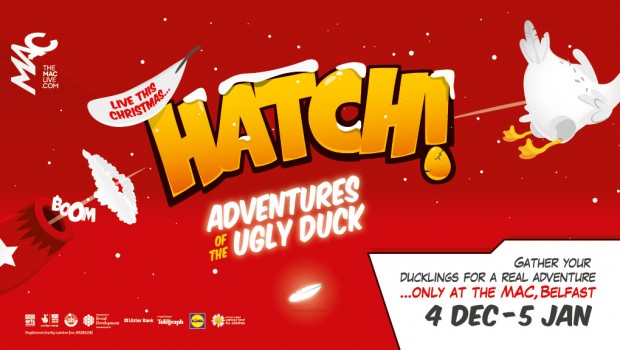 Published on December 11th, 2013 | by Brian Coney
0
Interview: Katie Richardson on HATCH! @ The Mac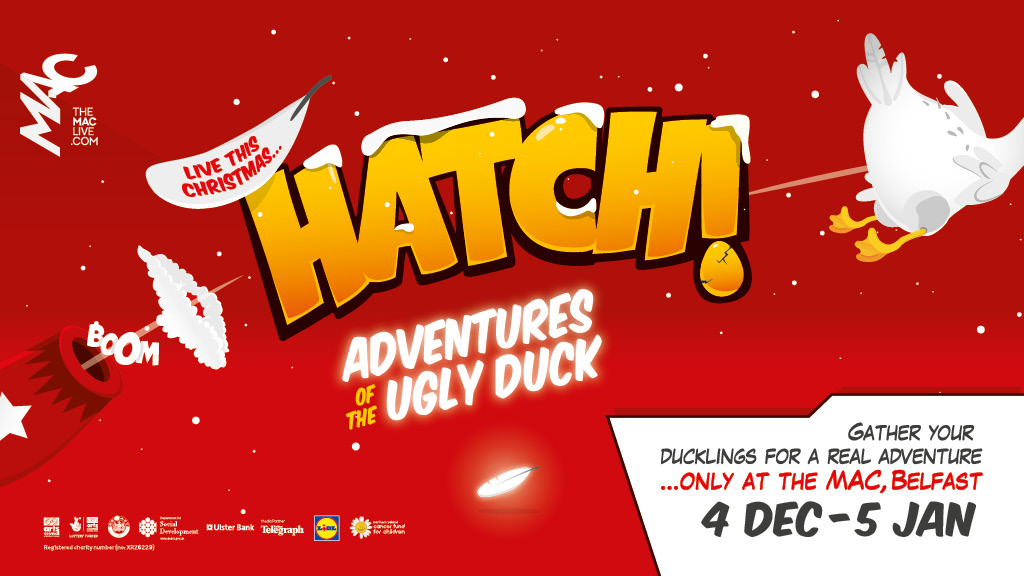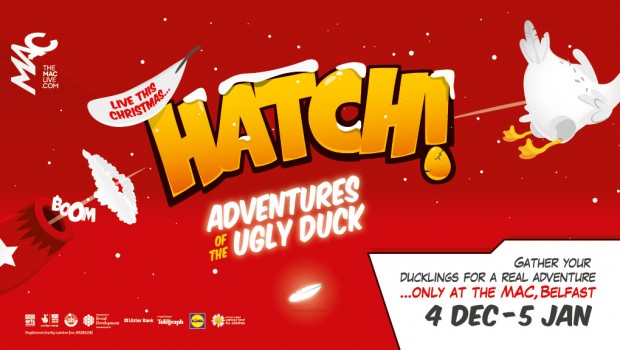 Not content playing as part of Katie and the Carnival, Salt Flats and in various other collaborative musical endeavours, Belfast-based musician, singer and musical director Katie Richardson is the epitome of a tireless, committed and boundlessly passionate artist. From December 4 right up until January 4 (and many weeks in advance in preparation) her current creative occupation is composer and musical director of HATCH! Adventures of the Ugly Duck at The Mac, Belfast.
With the production having already smitten hundreds of attendees and several critics, we speak to Katie about the ins and outs of the biggest production she's been involved with to date and why the analogy tale of ugly duck has a universal and altogether cross-generation resonance.
Hi Katie. Firstly, could you tell us about the general premise and storyline of HATCH!?
Hatch is based on the classic tale of The Ugly Duckling by Hans Christian Anderson. I'm sure most people are familiar with the story but it's about a duckling who is born different to all the other ducks and gets teased and laughed at by his brothers and sisters. He runs away from his nest and meets lots of crazy characters along the way before realising he is a swan. It's really a story about self discovery and inner beauty – which is something that everyone can relate to. It's a really funny show with a lot of heart – suitable for children, teenagers and adults alike. I've seen it lots of times now and I'm still laughing (and maybe a wee cry at the end)!
What's your involvement with the show specifically and how has the pre-production for it been?
My roles are composer and musical director. Those roles vary across different projects but for this particular show the composing involved writing 9 songs and some music for underscoring text. The songs were mostly written before rehearsals started and then the underscoring is sometimes written away from the rehearsal room and sometimes devised in the room. I work really closely with the director and even now when we are getting ready to open he may decide we need to add new things in or change things. As MD I am responsible for the music and it's delivery and I work with the actors on their singing and harmonies and then with the live band on the backing music and underscoring – I will also be playing live with the band each night.
The songs vary in style from big comical numbers to softer ballads with some more alternative sounds thrown in there as well. The band is made up of an incredible group of versatile and enthusiastic musicians – Herb Mcgee (Lafaro, VerseChorusVerse), Conn Smyth (Katie and the Carnival, VerseChorusVerse, Sons of Caliber, Stef Campbell) Richard Hill (Colly Strings, Travis is a Tourist, The Salt Flats, Arborist) and Thomas Camblin (Mojo Fury, Rams Pocket Radio). They are a total joy to work with and add so much to the arrangements with brilliant ideas and a strong knowledge of their instruments. The whole process is very collaborative with the whole team. It's all about making all the elements come together to make one cohesive piece.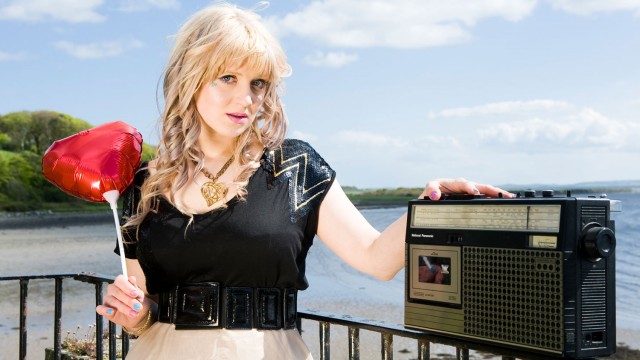 From a personal perspective, what new challenges did you face in being involved in the production?
The whole thing has been challenging in many ways and that's just the way I like it! I always love to go into a project feeling challenged as it allows more development as an artist. I have worked in theatre for longer than I have worked in music and this is definitely the biggest production I have ever held so much responsibility in. It's a wonderful opportunity but also terrifying as with more responsibility comes more pressure. I really care about my work and that makes it difficult to switch off when working on a project like this. I have learnt a lot from this process and despite the sleepless nights and lots of stressing I am busting to do more! When you're scoring for live performance I always find that cues and timings are some of the most difficult things to work out as they are liable to (and probably will) change every performance.
Another difficulty is that as I'm on stage for the performances I can't hear how it sounds out front and and am constantly worrying about the balance of the singing and instruments and speech Being a bit of a control freak this is sometimes challenging as I have to pass over the control to the technical team – thankfully they have been awesome! Writing to brief also holds challenges as always want to retain some of your own artistic vision while also fitting in with what the director and producers want. I am really lucky to be working with Patirck J O'Reilly who is a director/adaptor that is not only someone I infinitely trust and respect artistically but is also one of my best friends. We have been making theatre together since I left school and I think his work is exceptional. The whole process is made a lot easier when there is that much trust in a working relationship. I mean of course we disagree sometimes but we always find a common ground for the good of the production. He gives me a lot of creative freedom as well which I am very grateful for! The whole team of actors, musicians, technical team and everyone at the Mac has made the whole process a joy.
The show arrives just in time ahead of Christmas. To what extent would you call it a pantomime production?
It's definitely not a pantomime, in my opinion. My understanding and experience of pantomimes is that they usually include a lot of audience participation and tend to follow certain panto traditions such as having a dame, a singalong, a run-around etc. Hatch doesn't follow any of those traditions. I'd describe it as a magical piece of family friendly theatre that incorporates live music and choreography, a lot of humour and a really beautiful and entertaining story. Hatch is very physical and has six actors playing lots of different parts. It incorporates mask work and incredible costumes, beautiful lights and a wonderful use of shadow. We don't want to patronise the audience, whatever age they may be – there are scary bits, sad bits, happy bits, hilarious bits and a really strong message. People of all ages have been responding really well so far!
Christmas is, of course, a paramount time of year to capture the imagination of children. How significant is it for the show to be staged in the MAC in order to evoke that imagination?
The Mac is a great place to visit and work. They think outside the box when it comes to their productions and have been supporting the show throughout their departments. Their outreach and facilitation team have been running workshops relating to the show and the marketing department are constantly coming up with fun and innovative ways to promote the show. There is a really lovely atmosphere in the building which also looks amazing with a beautiful Christmas tree on display provided by Root and Branch organic. They also have a beautiful installation called 'The Wishful Wood' where people can go in and make wishes for Christmas.
The programming and production team have encouraged us to be really creative with the show and as I mentioned before not to patronise the young people in the audience by trying to write 'children's music' or water down the story. It's really lovely and inspiring to be part of a piece of work with such strong artistic qualities that is also really appealing to children – it's definitely been capturing the imaginations of the audiences who have been to see it so far. The best bit is watching their faces throughout the show. I've seen people laugh and cry and just be totally engaged. Sometimes I see them dancing to the songs or beating along with is really satisfying and a massive compliment for me as MD.
The show is obviously aimed towards kids but one very well assumes older people are liable to enjoy it, right?
Absolutely – I have seen it many times now in rehearsals and I still crack up laughing. It's emotional aswell – everyone can relate to feeling ugly or different at times. The adults laugh at different things than the children. I would highly recommend it to people of any age.
As well as the normal show, there are "relaxed performances" on offer. Could you explain that?
Relaxed performance means that this show has been specially adapted for families and school groups who would benefit from a more relaxed theatre environment. The theatre lights are a bit brighter and stay on throughout the show, children and adults are free to make noise, sing along and come in and out of the theatre for rest breaks. The MAC staff will also be on hand to assist with seating and access throughout the show.
Finally, the age old analogy of the ugly duck – without giving too much away, how does the deeper meaning of that shine through?
Hatch deals with feelings of loneliness, fear, bullying, and being different. Patrick (the director/adaptor) has always believed in the importance of the story and the message. I don't want to give anything away but there are a few lines at the end of the play that always make me a bit teary. Bullying and prejudice are big problems in society for people of all ages and we think that acceptance is a Christmas message worth spreading. Hatch is a really fun and beautifully crafted piece of theatre by a highly talented team of artists, actors and musicians that I am delighted and proud to be associated with. I believe in it 100% and can't recommend it enough as a really fun night for people of all ages. It's been a dream job and I just hope I'll have more opportunities in the future to work on projects like this!
Running until January 5, go here to purchase tickets to see HATCH! @ the Mac.