Features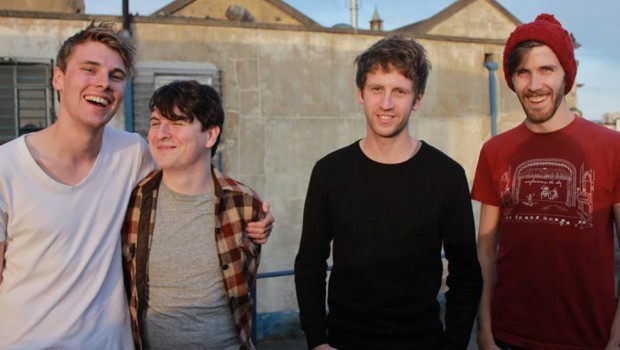 Published on January 22nd, 2014 | by Brian Coney
0
Q&A: Girl Band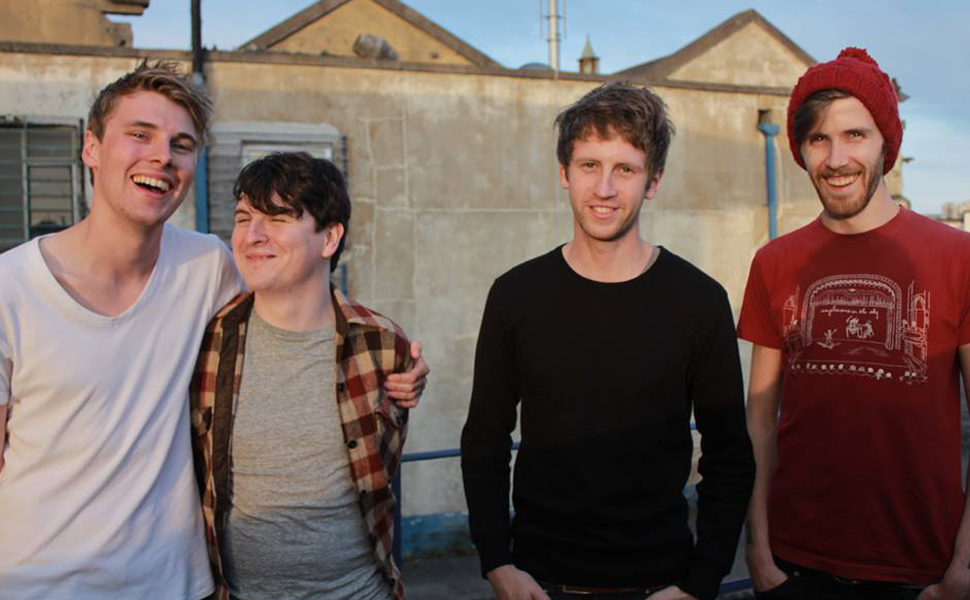 Dublin-based quartet Girl Band have made a hell of a lot of noise in a short space of time. From last year's gloriously curdling racket of a Blawan cover, 'Why They Hide Their Bodies Under My Garage',  the band have been riding on a fresh wave of attention which has not only rekindled interest in their 2012 EP, France 98, but has also created something of a hypestorm around their latest single, 'Lawman'.
What's particularly refreshing is that said hype seems to be justified – the aforementioned single is a six-minute beast of a thing; all dread-inducing basslines and frenetic percussion. What's also refreshing is that the recent swell in attention for the Irish punk-rockers seems to have been attained with a minimum amount of PR fuss – Girl Band find their music and their words in demand simply by virtue of being an exciting new outfit. Given the reception to their latest single, we thought it prudent to get the skinny from the band about going on tour, Mclusky comparisons, and socks.
How did Girl Band come about?
At first, the three of us (Dara, Al and Daniel) used to be in a band together when we were younger. When that band broke up we were still into playing together, it took us a good while to try and figure out what we were doing. Eventually we met Adam and it all started to just slot together.
You've gained a lot of comparisons to bands like McLusky, Nirvana and the rest. Have these sorts of artists been big influences on you and your sound?
Not really, I don't think any of us have really listened to Mclusky, so it's been funny to see all these comparisons to a band we don't know at all. As far as Nirvana, we're all pretty into In Utero and like the band but we definitely take influence from a lot of different places.
How does the songwriting process work? Is it a case of you all just getting together and thrashing out ideas?
Yeah, pretty much all of our songs have been written when we were in practice together. We'd sometimes record what we were working on and think of what we needed to improve at home, but all the ideas are usually fleshed out in the practice room.
Your new single 'Lawman' has gone down very well so far, receiving praise from Pitchfork, and the Thin Air. It seems to have unearthed a fresh well of support for the band – have you been surprised by people's reaction?
Yeah, it's been a nice surprise so far, we figured that some people would be into it and some not, but it's been such a positive response across the board pretty much. It's been selling well, it's nice to see people being really into it.
Your debut EP was largely recorded live. Do you think it gives a fairly accurate representation of your live gigs?
That's pretty much what we've been going for with the recording so far, a lot of the energy in the songs is dependent on it being a live performance so we try to capture that in the recordings.
Do you think the music scene in Dublin is a healthy one at the moment?
Yeah, it's nice, a lot of our good friends are in some great bands in Dublin, lots of good things going on.
You're about to set off on a UK tour. Is hitting the road still as important as digital promotion these days?
Definitely, playing live is such an integral part of what being in a band is all about, such an enjoyable part of it as well.

Do you think it's important to try and tour outside of the UK to increase your fan base? The recent track review from Pitchfork, for example, suggests your style would go down well across the water.
Yeah, getting to play and see a lot of different places that we probably otherwise wouldn't end up going to is one of the really nice aspects of touring that we're into. We were happy to see that Pitchfork were into it, we would love to go play in the US, no plans as of yet, but definitely want to work towards being able to play in as many different places as possible.
Did you learn anything from your last tour that you'll be taking into your forthcoming UK tour?
Bring more socks than you think you'll need.
Dara has a very distinct vocal style – one which definitely sets you apart from other bands in this genre. Do you think it's important to have something slightly different about you as a band these days?
I think it's just kind of important to follow your instincts on what to do musically as opposed to being overly conscious about adhering to specific aspects of a genre.
What does 2014 hold for Girl Band? Can we expect an album anytime soon?
We're planning on doing more touring, and planning on doing some more releases. Not an album yet though, we're doing a lot writing for that throughout the year.