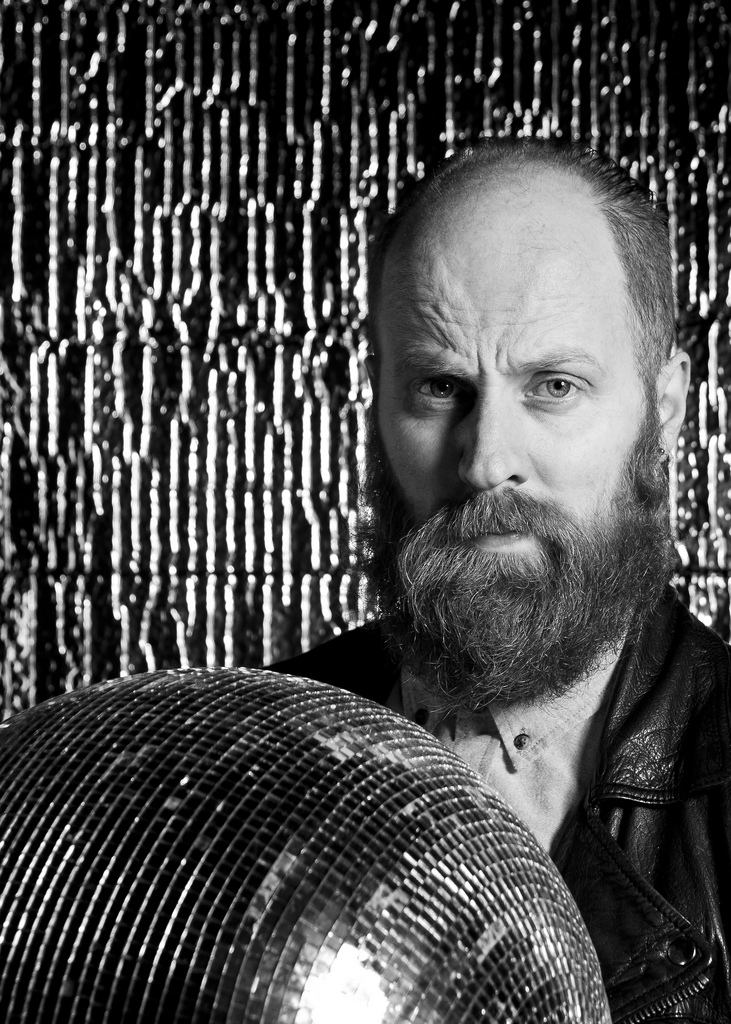 Ahead of their extraordinary Belfast show at the Black Box on Friday night (January 10) Joe Laverty met up with Michael Pope from Dublin indie-dance band Le Galaxie to discover the musical firsts of his music making, listening and loving life thus far. He also found time to take the above portrait photograph of the frontman in all his ultra-commanding, disco ball-holding glory.
First album you bought?
Thriller
First single you bought?
Kylie Minogue – 'I Should Be So Lucky'
First live concert/gig?
Michael Jackson, Lansdowne Road 1992
First album you properly loved?
Achtung Baby


First artist/band to change your music-listening/making life?
Bowie.
First local band you got really into?
Adebisi Shank


First festival experience?
Prodigy at Oxegen 2005.
First favourite film soundtrack?
The Terminator by Brad Fiedel


First band t-shirt/jumper?
Daft Punk.
First song to make you cry?
Ennio Morricone – 'On Earth As It Is In Heaven'


First time you knew you wanted to make music?
When I found a drumkit in the shed.
First instrument you learnt to play?
Drums
First riff/song/piece you leant from start to finish?
Radiohead – 'Airbag'


First original song you wrote?
'Stumble'. 1997.
First gig or performance of your own?
Eamonn Dorans, Dublin. 1997.
First musical hero/idol you ever met?
Thom Yorke @ The Olympia Dublin, July 26, 1996
First music magazine you ever bought?
Music Maker. RIP.
'First Of The Gang To Die' by Morrissey – great song, right?
Morrissey is a twat.