Articles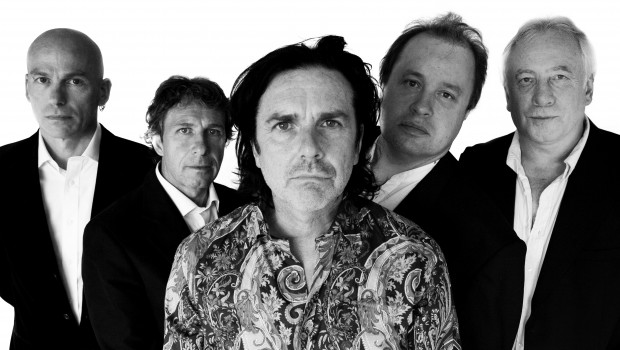 Published on February 20th, 2014 | by Steven Rainey
0
20 Years of Being Brave – How Marillion Crawled Back From Obscurity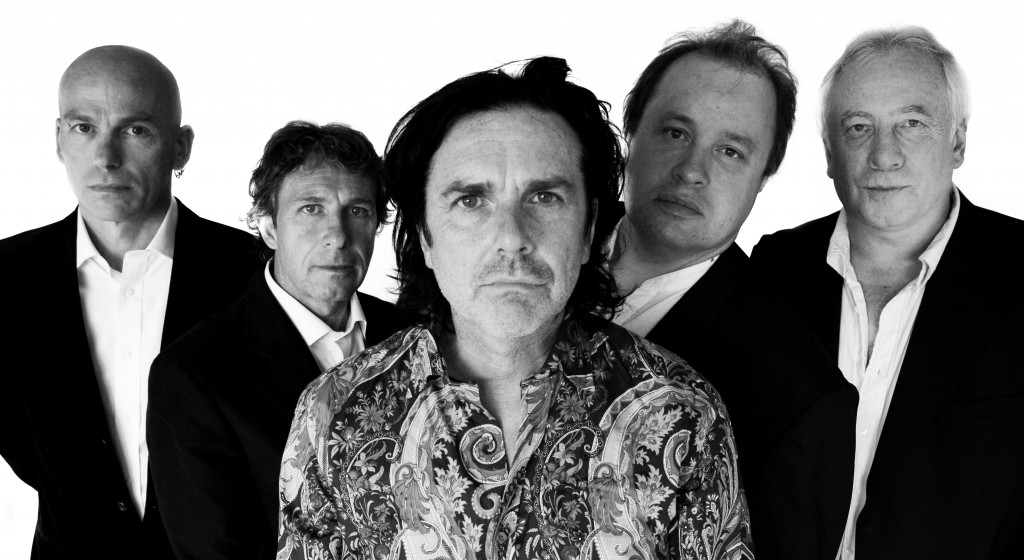 Twenty years ago, a record called Brave hit number ten on the UK album chart. It was by a band who had best been known for 'Kayleigh', a hit single they'd had nine years earlier, fronted by a different singer. It's all ancient history now, but the band are still going, and whilst they're still largely known for that hit single, the hardcore fans have been celebrating the Brave anniversary with much fanfare, a veritable army of fans rhapsodising over the raw, emotive music contained within the album. But how can a band who are arguably remembered for one 29 year old single maintain such a strong fanbase, and what happened after the release of Brave that led to them becoming pioneers in a new frontier of music? This is the story of Marillion, and it is one long, strange trip.
Let's get the facts out of the way first. The band formed in 1979, and between 1982 and 1988, they released four studio albums that took them from being a prog rock anomaly in the wake of punk to a bonafide pop band, with hit songs and TV appearances. They were fronted by Fish (real name Derek Dick) a towering Scotsman who channelled the theatricality of Genesis-era Peter Gabriel, whilst unleashing edgy and contemporary lyrics about love, drug abuse, and paranoia. They quickly gained a following, picking up the rock fans who were disenfranchised by punk, as well as a pop audience who fell for their keenly crafted hooks.
With their 1985 album Misplaced Childhood, they scored a huge hit, the single 'Kayleigh' reaching number two, whilst the album topped the charts. But all was not well behind the scenes, with the drug induced paranoia of Fish's lyrics turning out to be more than mere theatre. After one more album, Fish was out, and Marillion seemed spent. But this was only the beginning of a remarkable second act.
In 1989 the band released Season's End, with new singer Steve Hogarth. The creeping melodrama of the Fish era was replaced with a mature sophistication, and the album was a hit, signifying that there was life in the band yet. It had seemed impossible to follow up the commanding stage presence of Fish, who was an undeniably charismatic pop star, a kind of witty and knowing figure who seemed attracted and repulsed by the fame game simultaneously. However Hogarth, on the other hand, was wide eyed and sincere, prone to sweeping gestures and a kind of honest passion that endeared him to a large portion of the fanbase. But not all of them.
Subsequent albums started to loosen their hold on the charts, and whilst he'd captured the hearts of many fans, he was no replacement for Fish, in pop music terms. By the release of Brave, the band were still scoring hit albums, but pop stardom seemed to be a distant memory. EMI, their record label, wanted a cheap, stop-gap album to prevent costs spiralling for the band, who simply weren't pulling in the kind of numbers the record label had been used to. Nine months later, they re-emerged with a concept album about a young girl found wandering on the Severn Bridge, a far cry from the basic rock album they'd been expecting. The album was another hit, Hogarth delving into his most personal and emotional lyrics yet, exploring every aspect of this tragic character, whilst the band crafted some of their most keenly executed music, guitarist Steve Rothery effortlessly peeling off heart-breaking solos and captivating textures.
But despite the critical and commercial success of the album, the writing was on the wall. Ignoring the fact that they were essentially a different band now, a large section of the public couldn't buy into the Hogarth version, still associating them with 'that' single, a song which had become one of those 80s oldies, the kind of thing that gets played at ironic school disco parties. For others, including a large portion of their original fanbase, Hogarth just couldn't cut it, his boyish charm and passionate honesty proving to be no match for the imposing presence of Fish, who had gone on to his own equally turbulent second act, forced to trade off former glories, with ever diminishing returns.
After one more record, Marillion were dropped by EMI in 1996. On a smaller label, they continued to struggle with commercial success, reaching a nadir when they had to admit that they couldn't afford to tour America. Then something hugely surprising happened. Despite all the changes, the band still had a strong fanbase, one that was becoming increasingly devoted. At the prospect of not seeing their favourite band, the American fans coughed up $60,000 to get the band on US soil, essentially leading to Marillion becoming the first band to successfully crowd-source themselves. Paying keen attention to the rise of the internet, Marillion found an unprecedented way to engage with their fanbase, bringing a personal connection that had hitherto been unimaginable.
This connection to the fans was to have a huge impact, not just upon the band, but on the way the music business could operate, providing a potential solution to a problem, several years before it actually existed. By building up these ties to their fans, learning about them, and discovering what it was they wanted from the band, Marillion were able to take the radical step of asking people to pay for an album, before they'd recorded it. With over ten thousand pre-orders, Anoraknophobia was paid for by the fans, allowing the band the kind of autonomy that many major label artists crave. Without the pressure to make a 'hit' record, and having already covered their costs, Marillion could make the kind to music they wanted, and – perhaps more importantly – their fans demanded. Rewarding the dedicated sponsors with pictures and names on the records, as well as special 'fan' versions of the album, they were able to carve a new path for themselves, one that neatly allowed them to avoid the crash that the major record industry was heading for when it came head-to-head with downloading.
Whilst this kickstarted a new era for the band, there still lingered an ongoing image problem in the mainstream media, with Hogarth and co being lumped in as an oldies act, public perception never having truly moved on from the heyday of Fish. Rarely played on radio or on television, the band were written off as being irrelevant, cultish, and deeply unfashionable. With prog rock never having been the most palatable of genres, it was not uncommon to see Marillion mentioned – if they were mentioned at all – as being a bunch of medieval minstrels, playing lutes and singing about trolls. Never mind that the band had begun to more closely resemble the sound of Radiohead's OK Computer if it had been taken to its logical prog rock conclusion, in the public domain, being a Marillion fan was viewed as being one of the least cool things it was possible to be. Other than actually being in the band, that is.
Whilst their recent crowd-funded exploits had guaranteed them a degree of security that had previously been out of reach, the band – particularly Hogarth – seemed pained in their attempts to be taken seriously. In an era when music was still big business, Marillion's exile from the mainstream and their intensely devoted fans were seen as weird and strange, whilst there was a perception from the band that the music press would just see the band name, think of the 80s, and make their judgement accordingly. In every interview, Hogarth would implore journalists to throw out their preconceptions and actually listen to the music, rather than just arbitrarily writing them off, but it was to no avail.
Then, in a further twist in the tale, Marillion found themselves back in the upper echelons of the charts, scoring hit albums and top twenty singles, with 2004's Marbles and 2007's Somewhere Else. But even these chart successes couldn't quite get the band back onto their former footing, largely due to the very thing that had led to them being able to exist comfortably outside the mainstream in the first place – their fans. The records were charting high, but this was largely down to the determined efforts of their fanbase, keen to show the rest of the world was so special about their favourite band. With fans prepared to go to extreme lengths to spread the word, there's a sense that these chart placings represent the willpower of their fans, rather than any genuine outside interest in the band.
By this stage in their lifespan, Marillion had developed an almost godlike status amongst their fans, with the fans in turn displaying an intense, and occasionally extreme level of love for the group. Under Hogarth's stewardship, this was a band that had come to soundtrack lives, his complex and passionate songwriting attaining an almost spiritual reverence for many people. Concerts became gatherings of like minded souls, people establishing lifelong friendships through their love of the band, and attending conventions in various locations over the globe, with the band reciprocating by playing sets of fan-favourite material. Rather than returning Marillion to the heart of mainstream music, the devotion of their fans had seemingly pushed them further to the sidelines, an irrelevant 80s prog band, with a legion of crazy fans behind them.
Of course the truth is quite different, and whilst the heights to which fans can go to share their love of the band can frequently be quite intimidating (a look at any of the many. Marillion fan pages on the internet will give an abundance of examples) there's also something incredible about the relationship this band has cultivated with its fans. To many Marillion fans, Marillion are the only band in the world that truly matters, going places that other bands would fear to tread. In recent years, there has been a thawing towards the band, with a definite move towards acceptance seeming to have taken place in the music press. The band's stately and mature brand of rock bears scant trace of prog, whilst an ability to poke fun at themselves, with the band playing a small, but key role in the recent Alan Partridge film, has done them no end of favours. It could well be the case that by outliving the naysayers, Marillion have been proven right, after all.
But at what cost? Whilst there's certainly a newfound appreciation for their music developing in certain quarters of the press, there's a sense that Marillion's respect and freedom has come at a price, in the shape of their ever-present fanbase. Unlike other bands, when Marillion release some new music, the weight of expectation from their fans is incredible. These are people who don't just have an appreciation for the band, many of them are hugely emotionally invested in them. This is music that has soundtracked their loves, their triumphs, the downfalls, and the most painful moments in their lives. Marillion, in a realistic sense, may have let the fans in too close to what they do, and their gift of freedom has come with more than a few constraints. After all, if you're prepared to fork out money for a band with no return (and many fans have spent an incredible amount on the music) then it's not unreasonable to assume that you've gone beyond 'mere' fandom into something else. Marillion know the amount of expectation that come from their fanbase, and it can't be an easy burden to operate under. When people believe in you this much, the threat of disappointment becomes much greater.
No matter, however, as Marillion have managed to carve out their own special place in rock history. Be it reinventing the wheel when it comes to making records, or simply delivering album after album of great songs, they have weathered all manner of changes, and as they celebrate the twentieth anniversary of one of their most treasured albums, they seem to be in a better place than they have done for many years. With preconceptions of their 80s incarnation fading into the past, it seems likely that Marillion are on the precipice of converting many more people to their ever growing family of fans. With bands like Anathema and Porcupine Tree having doffed their cap towards the band, there's a growing acknowledgement from certain corners of the rock world, one that hasn't gone unnoticed in the 'classic rock' music press, with Marillion picking up the 'Band of the Year' award at the 2013 Progressive Music Awards, hosted by Newsnight's Gavin Esler.
It'd be unlikely to suggest that they'll come crashing back into the mainstream again, but there's a real sense that this isn't on their agenda, happy to delight the faithful, and to sweep up inquisitive rock fans from the sidelines. And after all these years, perhaps Steve Hogarth might just get his wish of being accepted for what he actually is, rather than what people assume to be the case. Steven Rainey