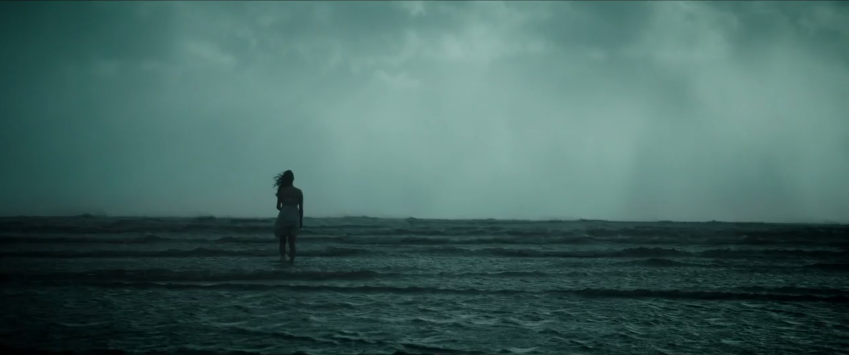 For one reason or another, the sea seems to occupy a special place in the hearts of many acts trying to visually capture the essence of their sound or  lyrical content. Take, for example, 'Holy' by Scottish band Frightened Rabbit or 'Can't Make You Come Back' by Derry's Our Krypton Son – just two songs that are not only complimented by their accompanying, nautically-inclined videos, but wonderfully transformed by the simple poetic majesty of the ocean.
Adding themselves to such esteemable company is Belfast-based alt-acoustic four-piece Feet For Wings, a band whose short film-like video for their new single, 'Cathedral St', also draws upon nature's most ineffable muse. Directed by Mal Campbell, the video centers on the ponderous Daniella Sophia, a character whose journey throughout the course of the video is sublimely captured via cinematography from Paul Christie and Kevin Treacy. The result is nothing short of breathtaking.
Speaking of the video – shot at Templemore Baths and at Tyrella Beach just outside Newcastle – Dave Elliott from the band said, "Its concept is confluent with the song, which explores themes of belonging and isolation within a world which frequently champions the socially adept".
Touching upon the band's plans for the next couple of months, he continued, "We are still spread about the UK as Stephen and I finish our degrees. But with new songs already in the making and plans to continue gigging both in Belfast and further afield, we are looking forward to getting back to base in Belfast and keeping the ball rolling."
Watch the video for Cathedral St. below.