Live Reviews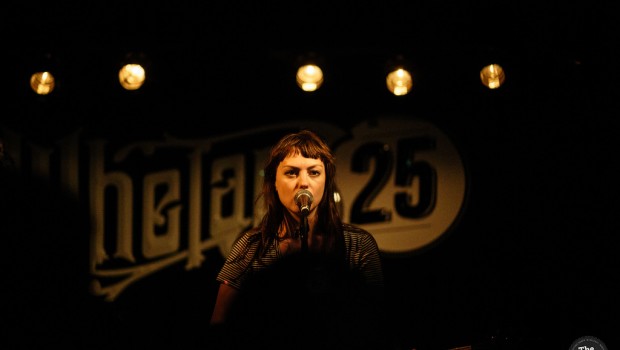 Published on June 10th, 2014 | by Dee O'Brien
0
Angel Olsen @ Whelan's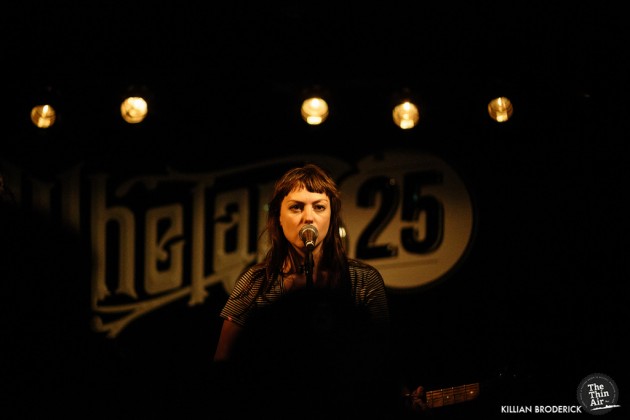 Angel Olsen takes to the stage of Whelan's on the first leg of a three date tour of Ireland surrounded by a three-piece backing band to a highly anticipatory Dublin audience. The Missouri born singer has taken quite a jump forward in popularity this year with the release of her second album, Burn Your Fire for No Witness, which has established Olsen as not only a force to be reckoned with, but also the aforementioned release as an early contender for standout album of the year. You get the impression that the album has both cemented her talent and credibility but also gain her a much wider following; the kind that packs into a smaller venue like Whelans, cheek to cheek, with no real ability to move from the spot they were standing in for the duration of the show.
The ethereal and extremely mesmeric performer has the audience spellbound from the very start. Whelan's couldn't have been far off capacity but at the same time, it is so reverentially quiet you can almost hear a pin drop – something that's extremely unusual for a Whelan's crowd. Everyone has experienced many moments in the venue where they've ended up listening to an act they've really been looking forward to over guffawing and endless conversation, no matter how quiet the act is. But this was far from the case for Olsen who stood a quite intimidating, non-conversational, non-smiling figure in front of a band of guitar, bass and drums. There are no jokes or quips to warm up the audience or impress in the slightest by doing anything other than what she has come there to do, which is to enchant with tracks from her two albums, 2012's Half Way Home and Burn Your Fire For No Witness.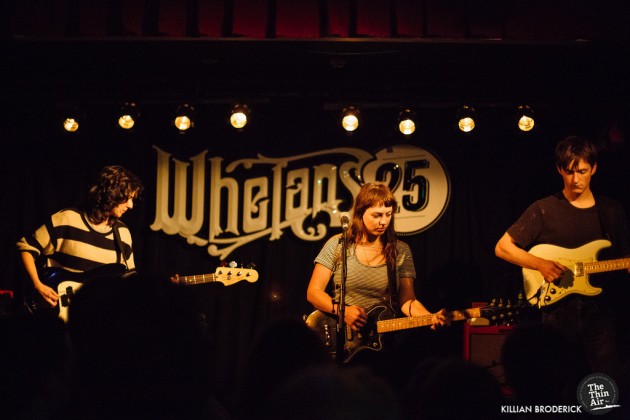 Olsen plays a pretty good mixture of tracks from both albums, varying in tone and atmosphere but rarely in subject matter, making heartbreak sound at times upbeat. Standout songs on the night included 'Acrobat', 'Hi-Five', 'Tiniest Lights', 'Miranda', 'Lights Out', 'Stars' and 'High and Wild'. The most mesmerising portion of the night is when her band leave the stage and all focus is solely on Olsen and that voice. Accompanied by the gentle strumming of her electric guitar Olsen leaves the audience in a trance for the fifteen minutes of the set when she plays three of her songs, including outright highlight 'White Fire'. Once alone, performing such haunting numbers, the sound veers into what I feel is so reminiscent of PJ Harvey's most mature record to date, White Chalk; quite a compliment considering how young Olsen is and with just two LPs to her name. Such is the maturity and depth of her talent.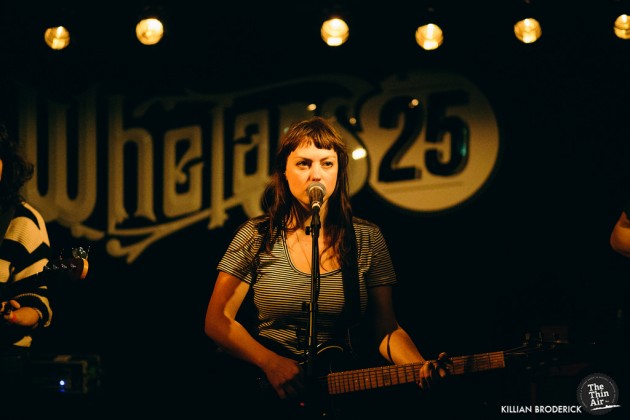 Then, with a quiet "Thank you" – probably the most the singer spoke on the night – she unceremoniously leaves the stage. For the next fifteen minutes the packed, tight crowd, emanating the most suffocating body heat on this warm summer night, wait and wait. The lights remain off, which is usually the sign that seasoned Whelan's gig goers know means an encore is on its way. After fifteen minutes, the lights finally come on and the crowd have no choice left but to disperse and feel a little hard done by for their stolen encore. But it's impossible to feel remotely disappointed by anything else – indeed rather quite lucky to be privy to such a special performance.  Deirdre O'Brien
Photos by Killian Broderick. Check out his full set from the show below.