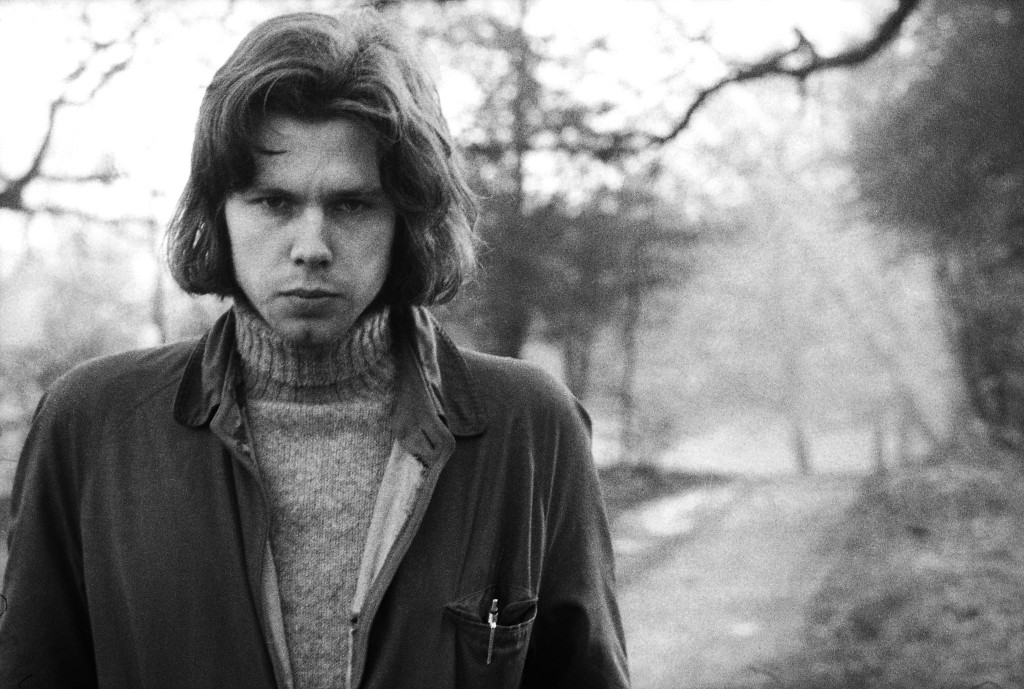 "Fame is but a fruit tree, so very unsound.
It can never flourish, 'till its stock is in the ground.
So men of fame, can never find a way,
'Till time has flown, far from their dying day.
Forgotten while you're here, remembered for a while,
A much updated ruin for a much outdated style."
So goes the now almost mythical opening lines to 'Fruit Tree' by English folk singer-songwriter Nick Drake, a song that perfectly encapsulates the peculiar phenomenon of posthumous fame and adulation. Although featuring on his 1969 debut album, Five Leaves Left – the first of three full-length albums he released in his lifetime – Drake was already tapping in to the near future, of himself as a posthumous folk hero and the legacy that he evidently knew he was going to leave behind.
A virtuoso and visionary songwriter, Drake released a triad of extraordinary albums in the late Sixties and Early Seventies: the aforementioned Five Leaves Left, Bryter Layter, and Pink Moon, the latter released two years before Drake's untimely death in November 1974, at the all-too ripe age of twenty-six. Battling severe depression – the 'Black Eyed Dog' as he called it – Drake spent his early twenties penning and releasing some of English folk's greatest ever music; extraordinarily imaginative tales, borne from original guitar tunings, doomed Romanticism and Summer evenings spent alone.
Several years after his death from an overdose of amitriptyline – a type of antidepressant – Drake's towering songwriting genius, whilst definitely heeded in some corners in his time, was quickly blossoming into the fruit tree that he had accurately predicted and rendered so very beautifully in song. By the mid-Eighties musicians such as Robert Smith of the Cure and Peter Buck from R.E.M. were citing Drake as an influence; by the late-Nineties he was all but a household name, thanks to the release of the compilation album, Way to Blue: An Introduction to Nick Drake and widespread support from the likes of BBC Radio 2, as well as famous aficionados including Graham Coxon, Robyn Hitchcock, Martha Wainwright and Brad Pitt.
On what would have been its sixty-sixth birthday, we've selected ten tracks written by Drake that we think sums up what he was all about, both at his most despondent and joyous. The true beauty with Nick Drake is, once you've been stung by his sound, his words and his take on the world around him – so appreciably captured on tape, decades later – you will always find returning his music, years later, to be something akin to visiting a childhood home or finding a box of forgotten photographs, featuring distant places and familiar faces. Such is the nostalgic resonance and timeless, incomparable wonder of his music.