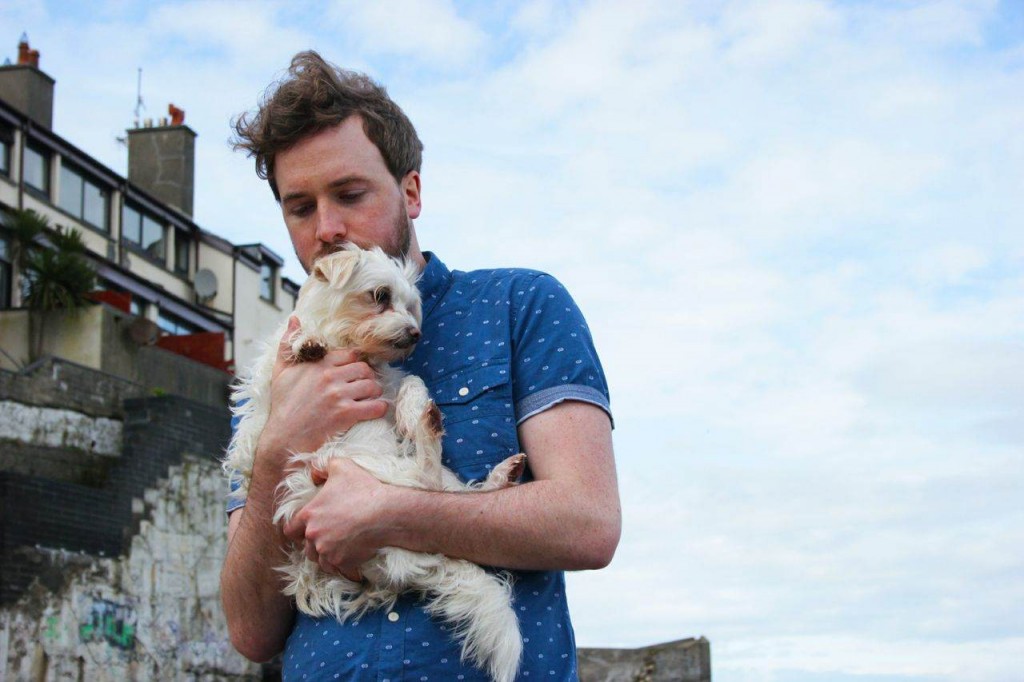 A restless artist and then some, Paddy Hanna is deservedly well regarded as one of the most prolific musicians in Dublin and beyond. When he's not busy singing in Grand Pocket Orchestra or playing in Popical Island bands No Monster Club, Ginnels and Skelocrats, he's writing, recording and playing his own wonderfully infectious, clever indie pop music. Off the back of the release of his exquisite debut album, Leafy Stiletto, we talk to Paddy about the incestuousness of Popical Island, scraping the "serious misery muck from [his] mind's floor" and finding the time to commit to so many different projects.
Hi Paddy. You released the fantastic Leafy Stiletto back in January. Before we talk music, what's the meaning (if anything) behind the title?
It came in a dream, and before you accuse me of laziness, that's how James Cameron came up with the idea for the Terminator.
As for the songwriting process, where did you gain inspiration when it came to lyrics and themes that feature on the record?
It was one part reflection and one part dealing with my frustrations at the time. I've always been a fan of mixing dark themes with a poppy aesthetic, and while there's plenty of that on the record I also wanted to dig a little deeper and scrape some serious misery muck from my mind's floor.
In terms of influence, can you hear the imprint of others on the record, either peers' music or some of your favourite artists?
I only listened to records from the seventies while working on the album. I read that Gene Clark spent upwards of a million on his album No Other  and on first listen you can't hear the money at all, but with repeated listens that richness starts to shine through. So that's what I wanted to make, a million dollar record from 1974.
Having been recorded in three days with Mark Chester, you've said you wanted to create an album of "considerable warmth". How did you go about achieving that and do you think you succeeded?
We rehearsed the songs for about six months while I busked on a pier in Howth to let my voice grow. The idea was that we could walk into our makeshift studio, press record and be done. every instrument, amp and the like was chosen to have a specific warm sound. We didn't want any sharp edges and kept the fuzz to a minimum.
Who all contributed to the playing and recording of the album?
Mark Chester played electric guitar, Bobby Aherne bass and Enda Canavan the drums. I played a 1972 fender acoustic I found at a Spanish car boot sale.
You are, of course, a big part of the wonderfully incestuous Popical Island – a label that seems to implicitly encourage collaboration/cross-pollination. How do you think it has evolved over the last year or so?
We were more goal orientated this year, in terms of putting out an album each month for the first quarter as well as opening our own rehearsal room/venue (the pop in). We're now a self sustaining beast that can record, release and perform albums all in the same place. Now how's that for incestuous?
Aside from other endeavours, you're also a member of Grand Pocket Orchestra and Ginnels. What's happening with both of those acts at the minute?
The solo stuff is my main concern at the moment, which means that GPO is having a bit of a rest. But if we could find the time id be up for working on some new GPO material. Ginnels are still very much active and have actually garnered quite the following in Spain. I ain't fooling – we were over there in April and got more free beer than we've ever felt worthy of.
With all your many projects in mind, how do you find it prioritising between them? Does time or a sense or allegiance ever become an issue?
I often think about that, but then think "screw it", and rock out instead.
Briefly going back to your own music, how have you found getting it out there since the release of the album, and playing shows to people outside Dublin?
I played a show in London with a band who had an entourage of brown noser's and hangers on that would not shut up for the whole night. I wanted to personally stab each one of them, but was able to cool my jets before doing so. Other than that every thing's been cool bro.
Finally – thanks for your time – what's the plans for the next few months in terms of playing shows and recording (either solo or otherwise)?
I get depressed when I'm doing nothing (writing this has helped to stave off the mopes for a bit, cheers) so I'll either be playing shows in a town near you or recording some killer beats in some band or another. Just try and stop me, baby.
Check out Leafy Stiletto in full here and see below for three forthcoming Paddy Hanna shows:
Friday, June 27: Whelans, Dublin w/ Blades Club
Saturday, June 28: Fire Escape Festival (Acoustic show)
Sunday, June 29: Crane Lane, Cork w/ Hags