Features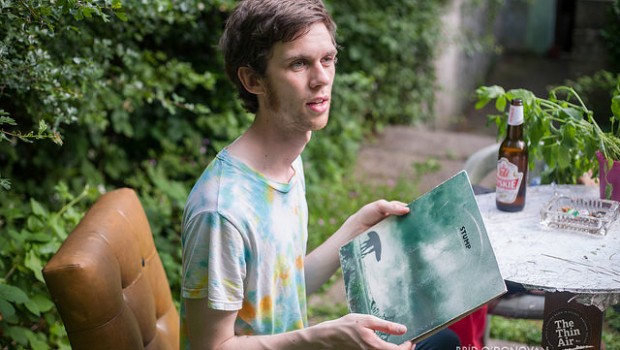 Published on June 27th, 2014 | by Brid O Donovan
0
Track Record: Caoilian Sherlock (The Shaker Hymn)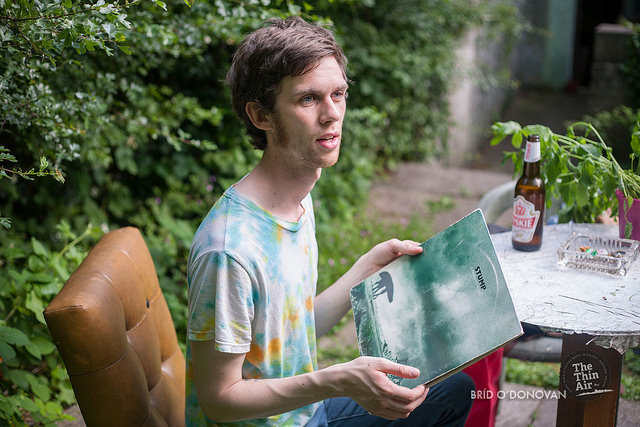 In the latest installment of Track Record – a feature looking at the record collections of Irish musicians and artists – photographer Brid O'Donovan shoots Caoilian Sherlock, lead singer and guitarist for Cork alt-rock four-piece The Shaker Hymn choosing and selecting some of his all-time favourite records, everything from legendary West Coast rappers and local psych-rock masters.
The Clash – London Calling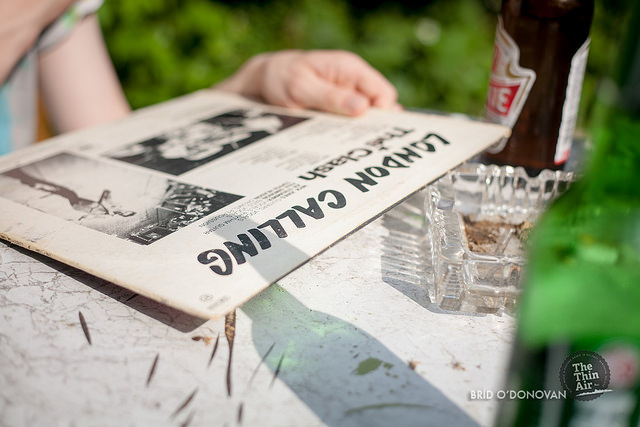 This is the only Clash album I actually like. When myself and my friend Oran were fifteen we went to Kerry for a holiday and we had two albums. Oran was the first person I met that knew about records and cool music that I didn't know about. I brought The La's and he brought this. When we were there we got a phone call from Robbie (The Shaker Hymn) and he was like "We've got a gig coming up in Nancy Spains". This was 2004. Fuck, that's a long time ago.
Well, Oran got this call and they asked him to play bass in a band with Robbie and Shane (The Shaker Hymn) and I was so jealous. He was so excited but in the end he couldn't do it so I ended up playing bass with them. Actually I got kicked out for playing bass with them because I was so bad at playing bass. This album just reminds me of being in Kerry with Oran and it was the first time that I had a friend who knew about cool things that I didn't know about. He was teaching me. "Do you know about The Clash?" " I think so. I think I've read about them". This is the soundtrack of that holiday. I always go back to this for the memories. That was the first cool band that I listened to, or that somebody told me about. It was also the first record that I bought in Uneeda. The old guy in there was like "You're not going to find any music in here that you like". And then I found this.

Stump – A Fierce Pancake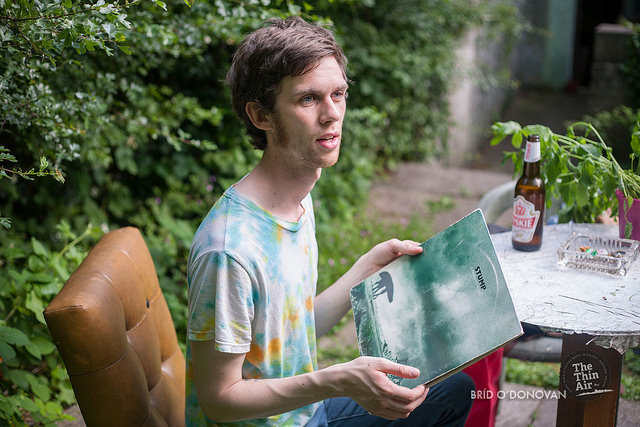 I don't know where to start with this. I was in New York with Robbie and my other friends Colm (O'Herlihy) and Chelsea (Crowell). We were doing a two month tour and we got to New York. It was a month in and I had no money whatsoever. It was this weird thing where I wanted to go and enjoy being in New York but actually we had to just sit in the house. Anyway, we went to see Grant Hart in a bar and they had some records there and I found this and just couldn't believe it.
Stump are a Cork band from the 80s and Mick Lynch still lives in Cork and I've known him for years. It was just weird to find this record. It was one dollar and I thought "I can afford this". When I got back I asked him to sign the record and he refused to sign it. I don't know why and he wouldn't tell me either. He has this thing now called Don for Chickens where he plays a guitar with no strings and sings these funny political songs. He'll get bored and he'll say "I'm gonna play this one on the banjo" and he'll turn the guitar over and it has Banjo written on the back of it and he'll sing the sounds of the banjo. It's good.
I played it on Record Store Day and Albert (Plugd Records) shouted "Where the fuck did you get that?!". So you know when you make Albert do that you've got something good. So that was nice.

Simon and Garfunkel – Bookends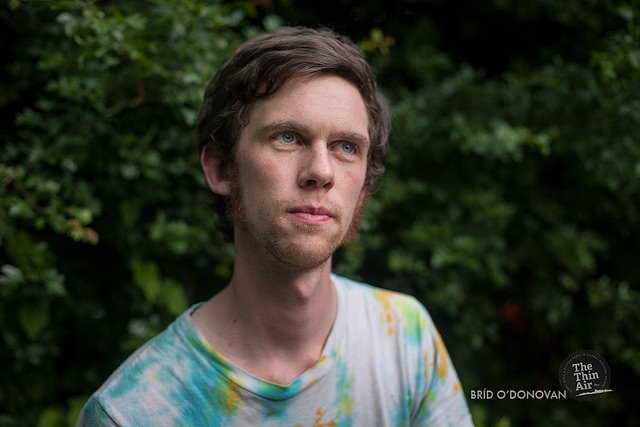 There's a scene at the very start of Almost Famous where Zooey Deschanel gives all her records to her brother and she leaves to the tune of 'America'. That's when I realised that Simon and Garfunkel were cool because they were in the movie as a reference point to a cooler older sister. So he flips through a couple of records and I was like "Click, click click. Gotta get those records." I think I have most of them now and this is one of the best records that I have. I got it in Manchester. Me and Robbie got caught in the Iceland Volcano thing a few years ago and we went to this bar that was underneath the road. The entrance was in the middle of the road and you went down and you were in this war bunker and we got really locked. That was good fun. I was supposed to be going on holidays three days later with a girl who was bringing me on holidays for my birthday and I was like "Gotta get home to that thing!" It all worked out in the end anyway.

Harry Nilsson – A Little Touch of Schmilsson in the Night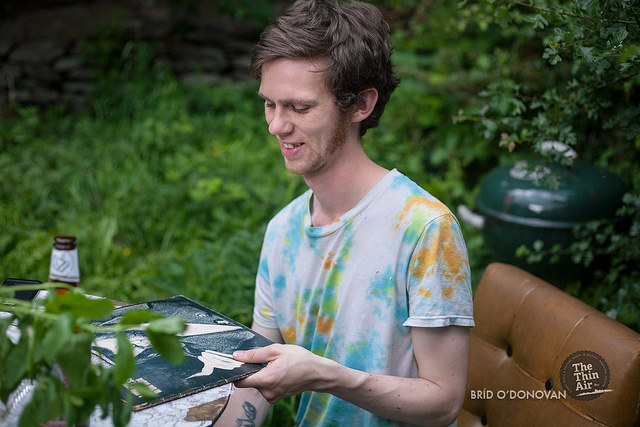 This is Harry Nilsson doing the classic American Songbook, like Irving Berlin. No one had done this before him. He went away and did a concert where he just played all of the classic songs of the 20s. He did it before it was cool to do. I don't think he made it cool because it wasn't like he did it and then everyone followed. He just did it and years later people just thought to do that as well. He is just a cool man. He just sings it. He just sings it better than anyone else. I think he's a songwriter's songwriter. He'll go to a place that you'd never think of going. He just goes to this chord and you're like "Ah, fuck, of course!" but I never would have thought of that which is really annoying.

Bob Dylan – Dylan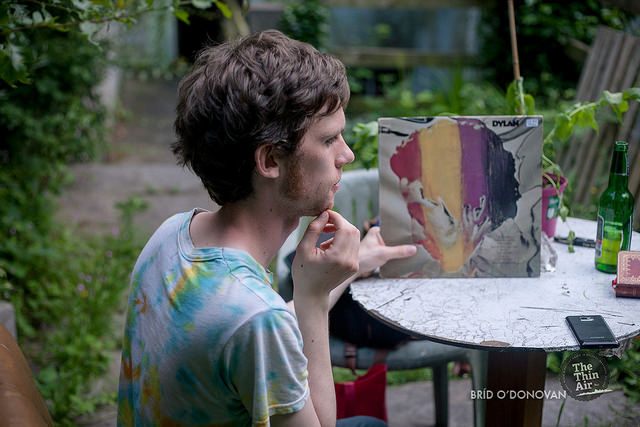 This is possibly the worst Bob Dylan album and I'm really glad to have it. When Dylan left Colombia he went to Asylum Records, to spite him, CBS released this album of tracks that he didn't want released. I didn't know this when I bought it. I found this out afterwards. I was in Cleveland in this place that had a music venue upstairs and a little record store and clothes store downstairs and a bar to the side. We played a gig in there and obviously we got very locked and we found the record store at three in the morning. So, I made the decision to buy this based on how locked I was. I was like "I've never even seen this before. It's probably gonna be good." And it's terrible. He covers 'I Can't Help Falling in Love', which is a rubbish version, 'Mr Bo Jangles', 'Big Yellow Taxi' – all great songs ruined by Bob Dylan. When I got home from America I found out that it's a really rare record and it has only been released on record. It hasn't been released in any other format. So, drunk me made a good decision. He didn't want it to be released and you can see why when you listen to it.
Dr. Dre – The Chronic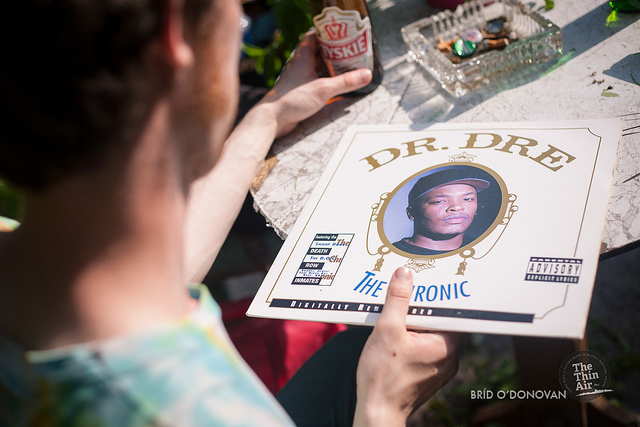 Do you know when you're in school and you get to a certain age, maybe sixteen or seventeen, and you realise who the cool people are that you actually like and who are your friends because they listen to Dr Dre? There are scumbags in your school that you don't really talk to and you get to a certain age where you figure out that they are really nice and you both have Dr Dre in common. I was friends with people I thought I'd never be friends with because I was a prejudice little fucker, who thought he knew everything. That's what Dr Dre means to me. I remember asking this guy in school if he'd make me a CD of good hip-hop because I was so uncool that I had to ask for that. It was also the soundtrack to smoking hash behind the school. Someone had it on their phone. I didn't have this on record until recently but I had it at home. Pretty much all of that mix tape that the guy gave me was this album. When you started having parties in your house when your Mam went away, smoking really bad hash and drinking cider, this was the only music we had that anyone could agree on. You put Dr Dre on and it was a level playing field.

A Tribe Called Quest – Midnight Marauders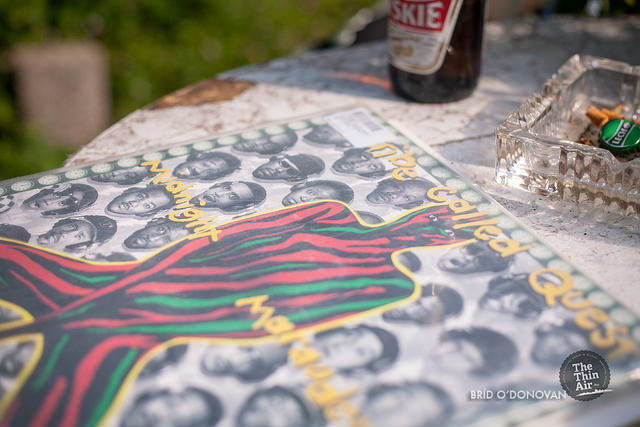 I started DJing when I was twenty-one and I started djing with Stevie (Grainger) when I was twenty-two. I think the reason I started DJing was, of course cos I loved music but also because I thought I knew everything about music. I started djing with Stevie and I realised that not only do I know nothing about music but I will probably not know more than 1% of what there really is to know about. Stevie knows about 50% of what there is to know about music. When I found A Tribe Called Quest I thought "Ah, I've found this thing that no one else knows about it and I'm king of the world".
It turns out that it's A Tribe Called Quest and not only are they huge but they are such an inspiration to everything that's hip-hop at the moment or that has been since they existed. When me and Jack (Collins) started djing, we didn't really talk about it, it was just like "Hey can I DJ with you? Yeah cool. Will we be called Midnight Marauders? Yeah we will. Let's do it!" It was a really obvious thing for us. A Tribe Called Quest was the first time that it dawned on me that I don't even know that much about music really. There's a lot more to find out. Everytime you hear some hip-hop that you haven't heard before, it's either them or it's produced by Q-Tip. If it's a song you recognise but you don't know what it is it's usually A Tribe Called Quest. That's how I worked it out.

Good Morning Vietnam Soundtrack
When I started DJing I pretty much had ten records and I still thought that this was good enough to go and do this job. Most of them were compilations. This is full of all of the best music and not even all of the music from the film is on it. Also, even better than that, in between all of the songs they have bits of the movie where Adrian Cronauer is doing his monologues when he's on the radio. It's full of James Brown, Martha Reeves, Them. It's got 'Baby Please Don't Go' on it which is the blackest that Van Morrison has ever sounded. I mean, he's from Belfast. It's a really confusing thing when you think about it. It's a gem, like most soundtracks are but this especially. More than normal.

Big Star – Number One Record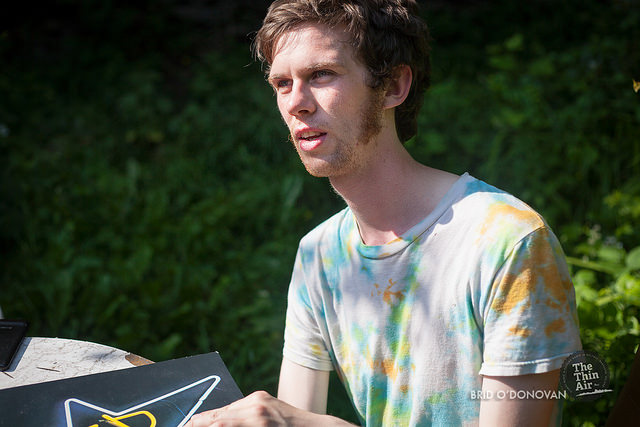 I bought this in Plugd Records. When I was nineteen I thought that they were a new band and so I listened to them like they were a new band. There's one line in 'Thirteen' where he says "Won't you tell your dad, "Get off my back?"/Tell him what we said about 'Paint it, black' " Hilariously I thought it was a song written five years ago that was like "The sixties are over Dad. Get over it" Like, telling the Rolling Stones to fuck off and then I found out that it was from 1972 and that it was the opposite of it "Get off my back, I'm listening to the Rolling Stones". Weirdly, I was disappointed to find out that it wasn't about telling the Rolling Stones to fuck off.
When we driving around in America, my friend Colm introduced me to what Big Star really are, not the fake Big Star I had made up in my head. So they were the soundtrack to driving around America in a cool van having a really good time listening to this album. When I got back I went into Albert in Plugd and asked if he could get it in and he got it for me a week later. It was the most excited I was to get a new record. I couldn't wait to get in and get it and it hasn't let me down since!

The Altered Hours – Sweet Jelly Roll E.P.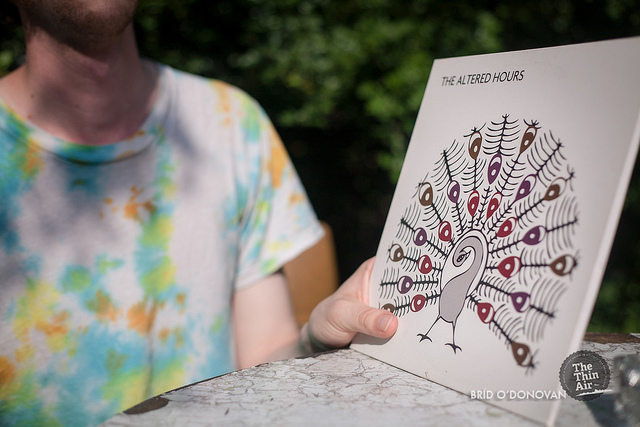 I bought it at their gig and that's not new – buying records at gigs but they are the first local band that you realise you are more excited to see them than a touring band coming to Cork. When you find out there's an Altered Hours gig on it's like someone coming to the Marquee gigs. It's like "Brilliant, I gotta go to that." You wait for it and you can't wait for it to happen. When you're watching it you're like "Yes! I'm here. This is the gig." The way they are has changed the way I think about being in the band. It has made me way more chilled out about everything because they do it just the way they want to do it and as long as you're enjoying yourself it doesn't matter what happens after that. They do that better than anyone else when they are playing live but also in the way they carry themselves. Cathal's dad did the artwork for the record which is beyond cool to me. I bought this at their E.P. launch and it was one of the best gigs I've been to. Also, they are friends of mine which is strange but also cool. (laughs) Sometimes you're not sure if they are actually your favourite band because they are your friends and I think usually "No, they are actually my favourite band that exist." Well done Altered Hours.