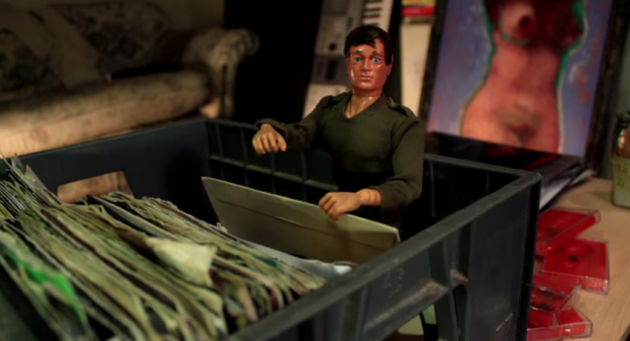 A new video for the track 'Old Toys' has been unveiled by the Donegal-born producer Conor McNamee, aka Nyt Bloomer.
The video appropriately sees an assortment of nostalgia-inducing 80s and 90s children's toys animated into life, backed by Nyt Bloomer's sample-heavy instrumental. Ninja Turtles meet Action Man, and there's even a Street Shark involved. And can you spot the brief homage to And So I Watch You From Afar?
The promising young producer releases his debut Old Toys tape in Belfast's Menagerie, on Friday July 4, alongside Welfare and Colpey.
Watch the video for 'Old Toys' below.