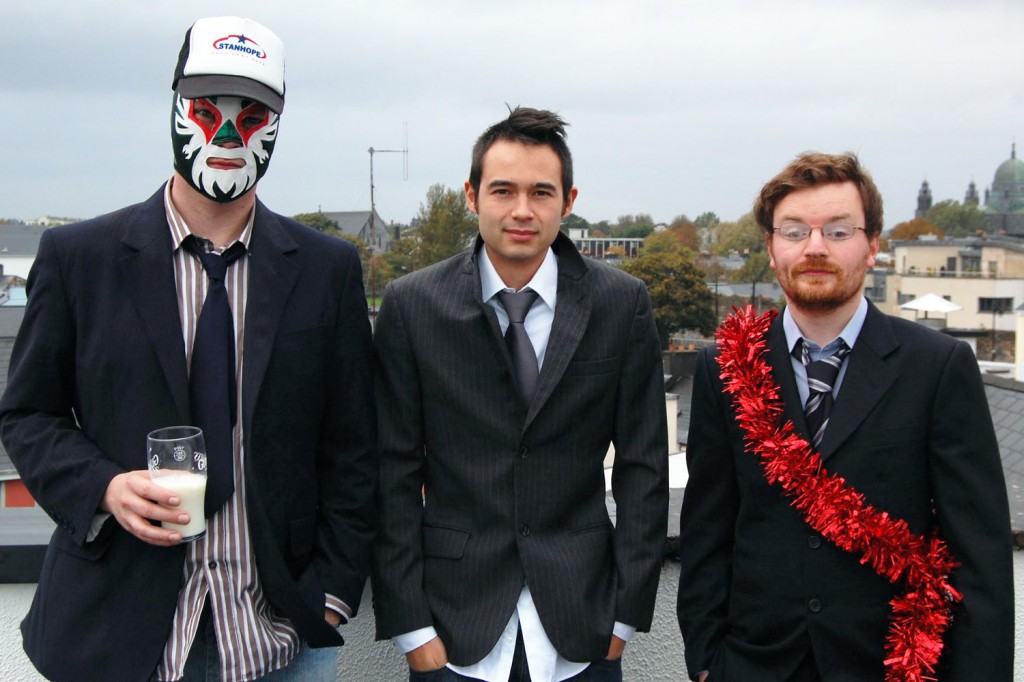 Taken from their forthcoming first album proper, The Long Con, Galway three-piece So Cow have made an extremely solid return with their new single 'Barry Richardson'.
A typically off-the-wall dose of slinky, guitar-led garage pop, the track calls to mind Pinkerton-era Weezer, Blur circa Modern Life Is Rubbish, the charming lyrical ruralism of Andy Falco (Mclusky/Future of the Left) and Deerhoof.
The Long Con – produced by Deerhoof's Greg Saunier, no less – is the band's first album recorded in a studio and sees Brian Kelly joined by Dublin drummer Peter O'Shea and Jonny White on bass. According to the band's Soundcloud page, the album is an attempt to capture So Cow's live sound, as opposed to the overdub-happy chaos that marked the debut LPs.
Stream the track below.