Articles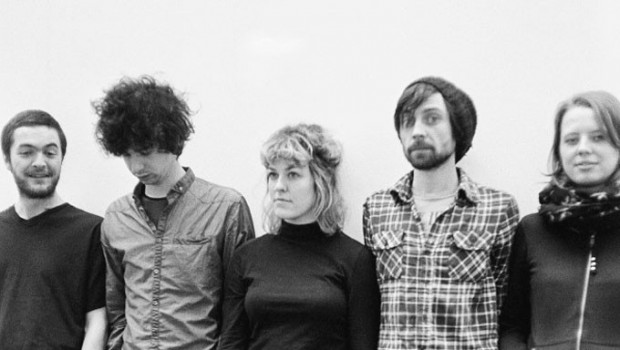 Published on August 28th, 2014 | by Stevie Lennox
0
Electric Picnic 2014: Seven Must-See Acts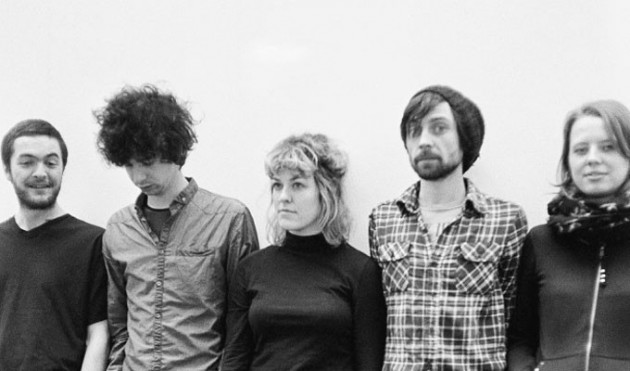 Sold out for the second year in a row with good reason, there's obviously a veritable plethora of talent at Electric Picnic. As a result, it's never easy to sift through all the bands you may or may not want to catch, so here's our two cents on some of the acts you should choose to give a few of your minutes to.
Slowdive
Having reunited in January to play Primavera earlier in the year, Slowdive's Electric Picnic appearance marks one of a limited number of reunited dates on these isles from the shoegaze masters. They released three albums in their initial run from 1989-95, with their second LP, 1993's lush (pun unintended) blanket-of-sound-evoking Souvlaki standing up alongside the likes of My Bloody Valentine's Loveless as one of the defining records of the shoegaze era, with their rawer debut Just For A Day and their final, much more ambient Pygmalion not too far behind.  Catch the legends while you can.
Dublin's a hub for excellent electropop these days and hypnotic noir-laden trio Sleep Thieves' debut album You Want The Night, came out in June and was the first thing they've done since 2012's debut EP Islands. The self-written, recorded and produced album is akin to a more synth-based Cocteau Twins; alternately, if Fight Like Apes are Dublin synth-pop on speed, Sleep Thieves are their equivalent on downers. With their momentum growing online and spreading across the Atlantic, Sleep Thieves are a must-catch at what seems to be the real beginning of their upward trajectory.
Cork psych-rock five piece The Altered Hours (pictured) are one of our favourite bands going at the moment, with good reason (we believe), tactfully blending hypnotic psychedelia with eagle-eyed pop-sensibility. Their Berlin-recorded second EP Sweet Jelly Roll was released in summer 2013 and their debut album is in the works, with a TBA release date. Live, The Altered Hours are a force to be reckoned with.
Photo by Izabela Szczutkowska
Electronic duo Chris Hanna and Gemma Dunleavy AKA UNKNWN are one of a number of acts playing the Champion Sound takeover at the Upstage of Body & Soul on the Saturday night. Whilst all the imprint's acts have something equally bewitching to offer newcomers and the inducted alike, it's UNKNWN that will almost certainly weave the most phantasmal web over this particular corner of the festival from 11.45pm. Miss at your peril.
The utterly joyous Tune-Yards AKA Merrill Garbus and her band will bring the party and then some with their masterfully-composed, idiosyncratically performed brand of syncopated, genre-defying, multi-instrumentalist noise. Expect all kinds of wonderful shapes to be thrown as drum loops and layers of ukelele, vocals and bass induce beaming grins left, right and centre.

FKA Twigs
Quite possibly the most hyped artist of the year, Tahliah Debrett Barnett AKA FKA Twigs released her critically-lauded debut album back at the start of the month. One reviewer, evidently somewhat smitten, called LP1 "the high priestess of R&B's latest corruption," continuing, "and the world will kneel at the altar." High praise, indeed. Whether you buy into such glorification or not, there can be mistaking that her utterly compelling brand of so-called "PBR&B" is well worth hitting up at this year's festival.

Le Galaxie DJs present Laser Disco
What more can be said about Dublin party-bringers par excellence Le Galaxie? Synth-wielding scholars of fist-clenched, close-eyed, nocturnal throwdowns, they will, without the slightest, thinnest shadow of a doubt, kick the proverbial ass of anyone and everyone in sight or sound on the Saturday night – and they will like it.

There are, of course, many more, but these are at the very of our list. Unknown Mortal Orchestra, John Wizards, Temples, Jungle, Olof Arnalds, Glass Animals and Stephen Malkmus & The Jicks are also very much worth your time.