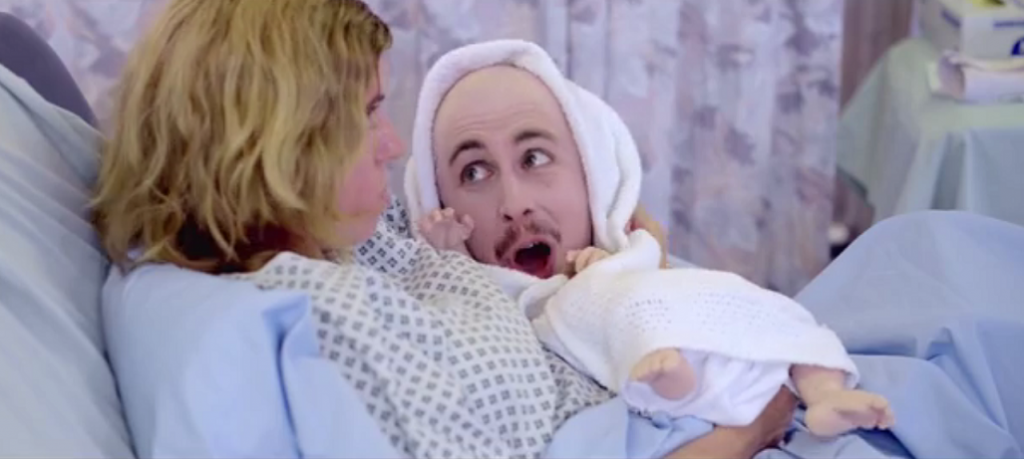 Having released their Gift Horse/Brother to God Double A-Side last week, Dublin alt-pop Floor Staff have unveiled the equal parts frightening and ingenuous video for 'The Guest'.
A video about two expecting parents coming to term with the fact their baby is going to be a musician, it was created by Irish video director Bob Gallagher. Speaking about the video, Gallagher said, "It actually came about during an interaction I had with a shaman where I took part in an ayahuasca ritual. It's a powerful hallucinogen that lasts for a few hours. I had a lot of different experiences during that time but at one point I remember hearing 'The Guest' and at another point I remember experiencing my own birth."
So, yeah – not your everyday inspiration for a music video. Watch it below.