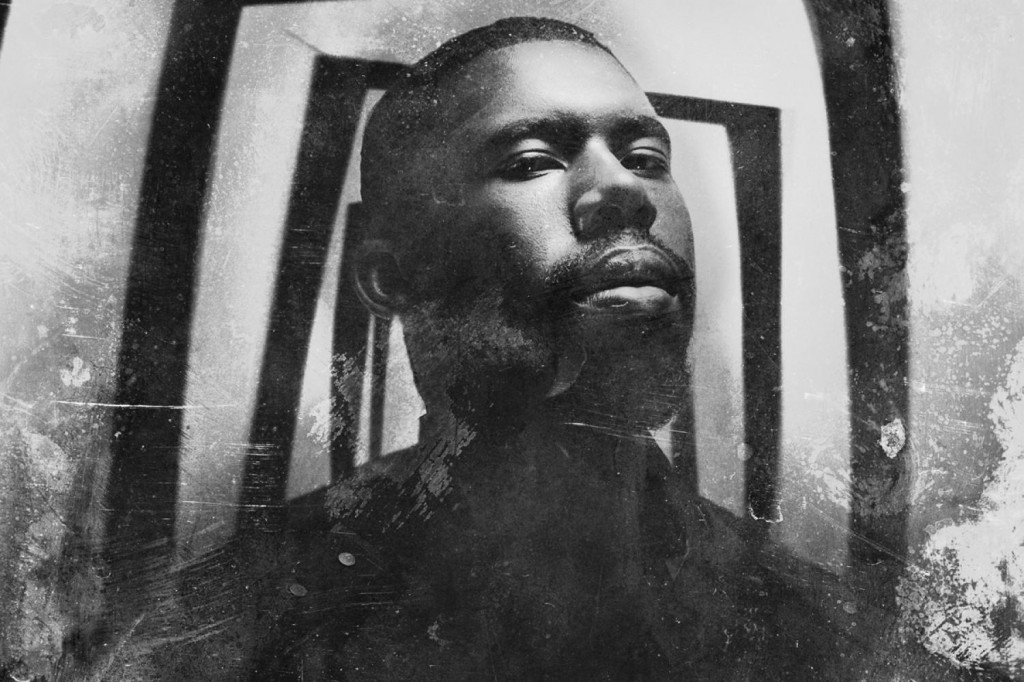 Not just a pretty face ("Not even a pretty face!") Aaron Hamilton is a man of fine and discerning taste. So much so, he has his own monthly column here at the Thin Air dedicated to looking back at the very best tracks released in the month previous. As we're edging our way very cosily into October, here's his Choice Cuts from September, the equally parts terrific and tumultuous month that was.
Busdriver – Retirement Ode (Big Dada)
The opener from Busdriver's just-released masterclass in experimental rap Perfect Hair, Retirement Ode lists the costs involved in the production of the album as well as bringing into question many of the typical rap tropes used by his contemporaries. "I'm dope as fuck, I know what's up, and I did not blow up but you knew that, come on" he laughs on what is a highlight of a wildly ambitious and impressive release.
Kiasmos – Bent (Erased Tapes)
A collaborative project between two of Erased Tapes' best Nordic talents, Ólafur Arnalds and Janus Rasmussen, pulsating synth bass meets flourishes of classical instrumentation with intensely emotive results. The album, due at the end of the month, looks set to be a masterstroke.
The Pains of Being Pure at Heart – Poison Touch (Fierce Panda)
Featuring vocals by A Sunny Day In Glasgow's Jen Goma, this new track is a cut from the forthcoming deluxe edition release of The Pains Of Being Pure At Heart's last album Days of Abandon. 'Poison Touch' is a deliciously simple pop ode to heartbreak, and one that could ease the pain of any breakup. Melancholic and irresistible.
Jessie Ware – Kind of… Sometimes… Maybe (PMR/ Island)
With her new album Tough Love on the horizon, Jessie Ware has been releasing new singles left right and centre. 'Kind of… Sometimes… Maybe' is the best one yet, sensual yet pained, and it's hard not to be reminded of the blinding success of her debut album, Devotion. More of the same, perhaps – but that can only be considered good news.


Jose Gonzalez – This Is How We Walk On The Moon (Arthur Russell cover) (Yep Roc)
Sufjan Stevens, Hot Chip and Robyn have already exhibited songs from Red Hot's Arthur Russell compilation project, and now Jose Gonzalez has contributed a cover of the track 'This Is How We Walk On The Moon'. It features elements both old and new for the guitarist; jangly classical guitar picking alongside varied instrumentation present on some of his work with Junip. A gorgeous cover, both true to the original and sonically distinct.


SBTRKT – Voices In My Head feat A$AP Ferg & Warpaint (Young Turks)
Wonder Where We Land, Aaron Jerome's second full length effort, is packed with stunning electronic explorations and this collaborative track featuring the talents of A$AP Ferg and Warpaint is one of the most ingenious. Sickly, claustrophobic, intense and unforgettable, its simultaneously catchy and yet leftfield enough to please fans of SBTRKT's signature weirdness.
Aphex Twin – minipops 67 [120.2][source field mix]
The first track to be released from Richard D James' first album under the Aphex Twin name in the past thirteen years, minipops is a statement and a promise from the Cornish madman: I'm still better than anyone at this. While the album wasn't quite the second coming everyone had anticipated, it is speckled with moments of brilliance – and this song is full of them.
Flying Lotus – Never Catch Me feat. Kendrick Lamar (Warp)
Amid key changes, deeply layered instrumentation and a gurgling bass line driving the whole thin forward, Kendrick Lamar is untouchable in the new Flying Lotus (pictured) track, from the new album You're Dead!. He raps fast, hard and manages to hold his own in the heady mix of sounds surrounding him. He has featured on a variety of tracks over the summer as well, and has no qualms delving into deeper and more avant-garde territory – his own forthcoming album (as well as the one of FlyLo) seems set to be on par with his magnum opus Good Kid M.A.A.D City.