Features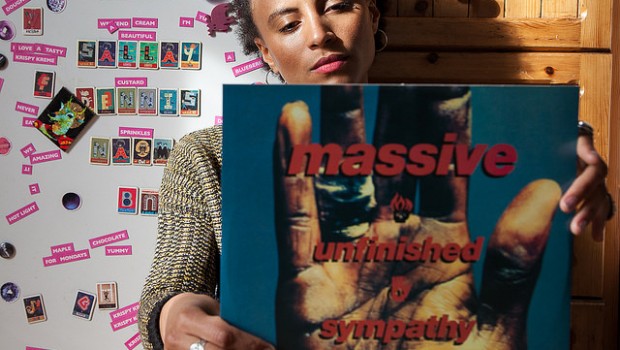 Published on October 27th, 2014 | by Loreana Rushe
0
Track Record: Loah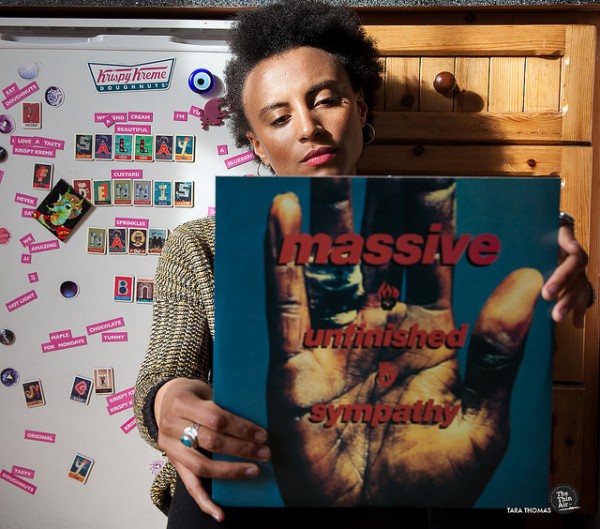 In this installment of Track Record we meet Loah – alter-ego of Irish-Sierra Leonian singer Sallay Matu Garnett – at her lovely apartment in Dublin city centre while she selects her favourite and most inspiring albums from her record collection. 
Massive Attack – Blue Lines

"I love the intensity of Massive Attack and their live shows bring the same incredible energy which I strive for in my sets. 'Unfinished Sympathy' really expresses the freshness of this album."

Patti Smith Group – Wave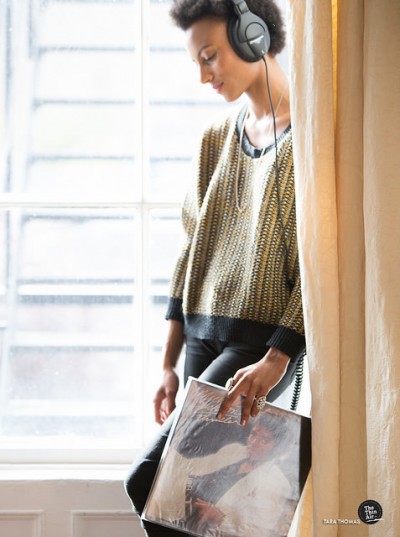 After Horses – which needs a whole article in itself) this is my favourite Patti Smith album. She moves seamlessly from prayer ('Hymn') to poetry to prog-punk ('Seven Ways of Going') with sublime craftsmanship. 'Dancing Barefoot' is the anthem for a subtle heroine that brings it all together.

Michael Jackson – Thriller
There is no equivalent to the exquisite MJ – Quincy Jones universe that they created together. Every time I listen to MJ I hear new harmony or new grooves I hadn't noticed as if for the first time and am bowled over and newly inspired by the perfection of every performance.

Radiohead – Kid A/Amnesiac

I got to perform a couple of the songs with Trinity Orchestra in the early days of their alt-pop music ventures which brought alive even more the incredible breadth of this work and influenced my approach to singing. I always enjoy intensity of a distinctly spiritual nature from my artists and this is here in truckloads whether it's the beastly 'National Anthem' or 'Idioteque' or the trippy 'Pyramid Song' or 'Like Spinning Plates'. It is introverted, meditative, loud and ballsy all in one.

Erykah Badu – Mama's Gun (Worldwide Underground pictured below)
Another of the Bombastic Ladies that inspire me constantly to be authentic, there is no album of Ms Badu's I don't love but Mama's Gun takes the prize as I enjoy it most as a full record. Afro-banging to 'Penitentiary Philosophy' is one of my favourite pastimes.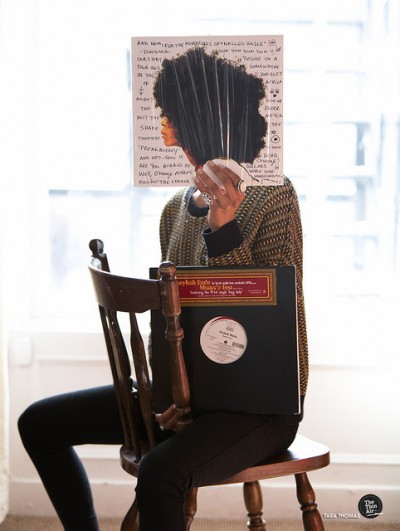 Stevie Wonder – Innervisions
I return to this irresistible 1973 album constantly. Perfectly poised between familiar sounds of African-American music and progressive production, it's highly political ('Living for the City', 'Higher Ground') with moments of romance ('Golden Lady') all delivered with smoothness and serious groove.

Herbie Hancock – Headhunters
There was something in the water in 1973 – this is another milestone work that opened my ears to the incredible power of jazz improvisation in funk and keeping a groove going with massive, mind-bending intensity. Probably what made me start a funk band!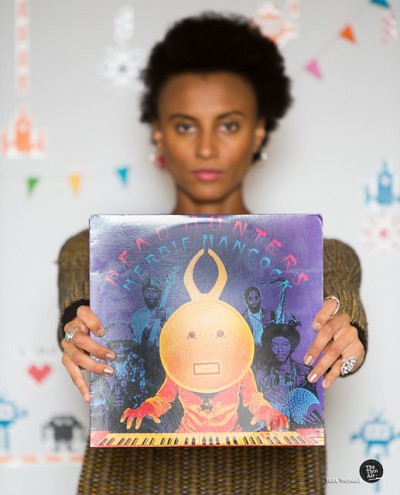 Crosby, Stills, Nash & Young – Deja Vu

For some ungodly reason I don't own Joni Mitchell's Blue on vinyl, but CSNY happily fill my empty heart with this glorious folk triumph (Joni makes a compositional appearance with 'Woodstock'). Every harmony, each guitar line is sublime. Neil Young's voice on 'Helpless' gives me nostalgia chills every listen.

Photos by Tara Thomas.