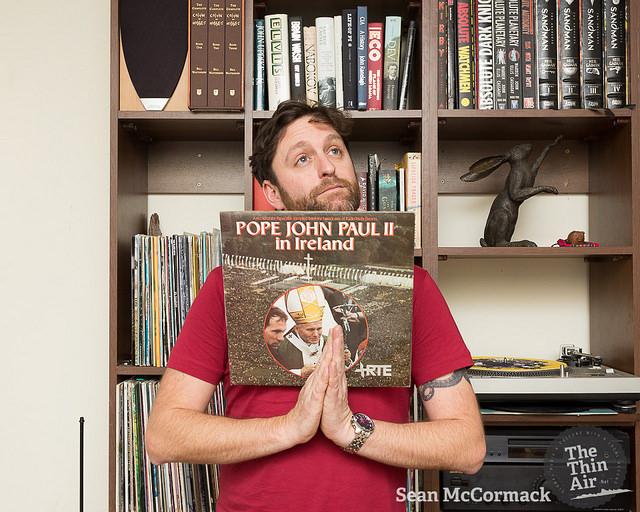 Booker, promoter, DJ and all-round good guy Gugai – formally known as Eoghan MacNamara (or 'Google' if you're drunk enough) is somewhat of a legend around Galway and if you've ever graced the Roisin Dubh venue you'll know of his overwhelming love and support of the music scene here first hand. We've asked him to kindly flip through his entire record collection and select some of his favourite releases, with special guest appearances from Pope John Paul II and his dotey son Osgur. Photos by Sean McCormack.
Pope John Paul II – In Ireland
I think It's really hard to choose your favourite record by Pope John Paul II, but if I had to, I think the 1979 Irish Tour Live album is him at the top of his game. Perfectly captures the raw energy and power of the show. I don't listen to it much, but when I do… yeah. Something else.
Pixies – Surfer Rosa


I love the Pixies. I still do. Even the new record. And almost all of Frank Black's solo ones. I don't really have a favourite out of the first four, but this is the first one I heard. A friend of mine gave it to me the in first year or second year of secondary school, I think. I had it on a tape with Doolittle on the other side. I think that was always the way it worked out. Surfer Rosa and Doolittle on one tape, Bossanova and Trompe Le Monde on the other?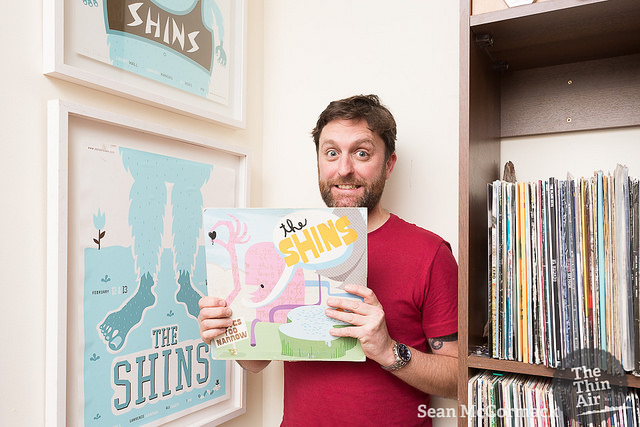 The Shins – Chutes Too Narrow

Strange Brew started in between Oh Inverted World and Chutes Too Narrow, so The Shins have always featured very prominently in my memories of the early days of the club. I love this. It's really great pop music and it always makes me happy.
Modest Mouse – The Moon & Antartica
I'm a huge Modest Mouse fan, but this is the record that made me fall in love with them. It's really beautiful, and bleak, and hopeful and I think it's Modest Mouse at their best. Which is saying something. "Everything that keeps us together is falling apart". It was their first major label release, and thankfully, it didn't compromise their sound at all. I still remember hearing 'Gravity Rides Everything' for the first time and getting a shiver down my spine.


Ramones – Ramone Mania

I definitely had some Ramones on tape, but this was the first record I bought by them. I was about fifteen, and I got it for a fiver in a second hand record shop in Limerick called Black Spot, after much deliberation. I can't remember what the other record I was going to buy instead was, but I can't imagine it would have been as good an investment as this.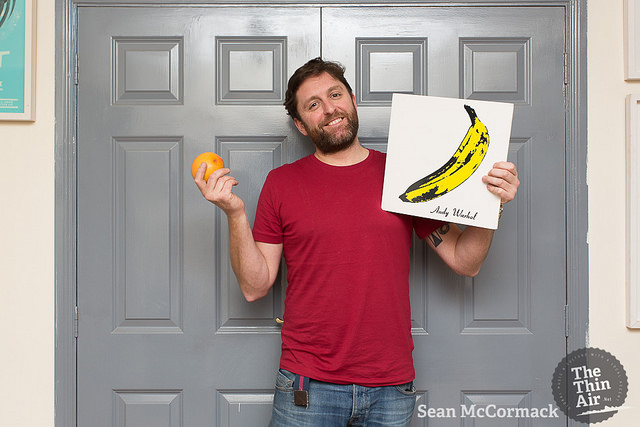 The Velvet Underground & Nico

This was the first album I ever bought, so it holds a very special place in my heart. I had bought a few Best Ofs before this, but this was the first album proper I bought. The first single I ever bought was 'Pass The Dutchy' by Musical Youth. All said, they have both stood the test of time well and I regret nothing.
LCD Soundsystem – Sound Of Silver

2007?! How can this be seven years old already? Simply superb from start to finish. So many great memories of this album, it soundtracked many a late night at the Róisín.


WHY? – Alopecia

I think my first exposure to WHY? was at ATP and I wasn't really sure who they were. Or what was going on. But there was a lot going on. This came out the next year, and managed to capture that stylistic mish mash and genre hopping I'm pretty sure I remembered from the live show. I still think this whole album is simply incredible. It's complicated musically and lyrically, it's funny, and sincere and Yoni really lays himself bare with it. "Even though I haven't seen you in years, yours is a funeral I'd fly to from anywhere." Yeah, it's full of lines like that. I've also found myself singing these songs to myself in inappropriate places. That look I got from that old lady in front of me in McGuires when I was mumbling about those guys in the basketball court…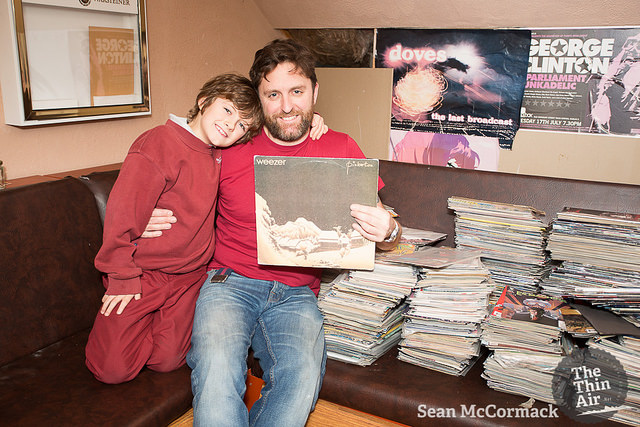 Weezer – Pinkerton
This is a real "going to college" record for me. It was like when Mellow Gold came out, I don't think I listened to much other than this for a few months when I first got it. I always thought of it as a really brave record, an unexpected follow up to the equally superb but cheerier Blue album. I love every track on it. They never came close again, though. Bastards. Weezer are pretty much dead to me after this. I've never said this to them. But they know.


The Postal Service – Give Up
My first copy of this is worn apart from overuse. It's ok, because they released the double LP with the extra tracks, and then the anniversary edition with all the lovely extras. Special editions? Keep 'em coming. I really couldn't love this record any more than I do. I mean, there's a couple of tracks that may well have let the record down if the overall product wasn't so magnificent. It came out the year before we took over Róisín Dubh, where it has been on the player on a fairly regular basis ever since. But it will always remind me of the early days of Strange Brew in the Warwick. Played to death.