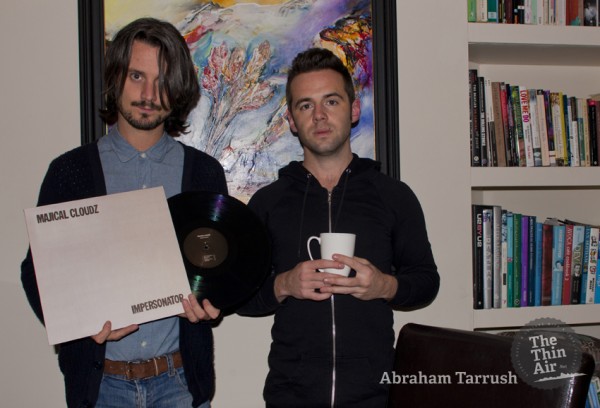 In the latest installment of Track Record, our photographer Abraham Tarrush shoots We Cut Corners at home, as they flick through their record collection, selecting some of their all-time favourite albums.
Majical Cloudz – Impersonator

The reductive but potent combination of synth bass and baritone make for a heady minimalist mix of weighty songs that hang around long after the needle has left the groove.


Ryan Adams – 29

Released the same year as Cold Roses and 'Jacksonville City Nights, 29 is potentially Adams' most introspective and sombre album to date… and he's had a few. Atmospherically nocturnal, at times almost bleak, it's home to some our favourite instances of his lyrical and melodic deftness. 'Strawberry Wine' is a bonafide classic which contains the sucker punch, "can you still have any famous last words, when you're somebody nobody knows." 'Starlite Diner' is equally as enchanting but I have to avoid it because it breaks my heart on every listen.


St Vincent – St Vincent

Annie makes you want to dance, Annie makes you want to cry, Annie makes you wonder how in God's name she writes her songs. I prefer her album to Jesus.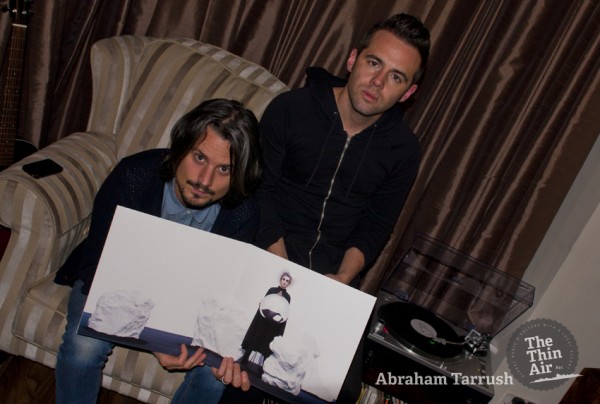 James Blake – Overgrown

Overgrown is proof of the unequivocal power of minimalist music and Mr Blake has a voice that sinks beneath your skin and engulfs your very essence.


The Maccabees – Wall of Arms

We bought this album in Belfast the morning after we opened for Two Door Cinema Club in the Spring and Airbrake and listened to it in the car on the way back to Dublin. From the moment the opening guitar line glissando'd into our consciousness to 37 minutes later, when the last few notes of 'Bag of Bones part B' had drifting off into the ether, we didn't speak. It stopped us in our tracks. Harmonically it sparkles and shimmers, rhythmically it ebbs and flows and for what is essentially an indie-rock album – it sounds utterly timeless. It also sounds like every note Orlando sings has been carved out of marble.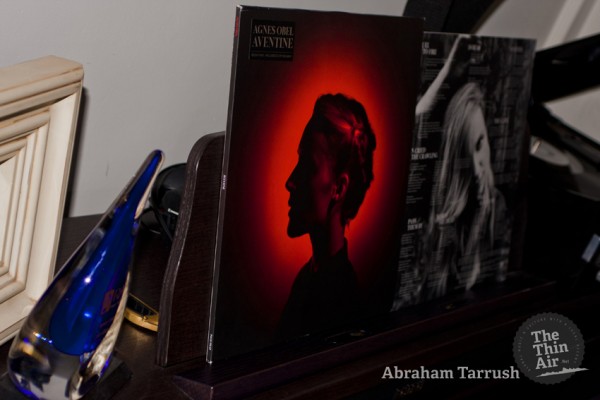 Agnes Obel – Aventine

This is a sublime, complete, considered work of art. Simple sonorous piano motifs are interspersed between wonderfully intimate songs, all wrapped up in an exquisite, delicate vocal bow – the Danish accent adds to the allure obviously.
Monsters of Folk

An intensely beautiful collection of songs put together by a gloriously talented collection of people. The dizzying array of songwriting styles somehow merge seamlessly in the 15 tracks to produce a coherent, complete body of music. Monsters of Folk is an album that repays repeated listening and one I find myself returning to again and again.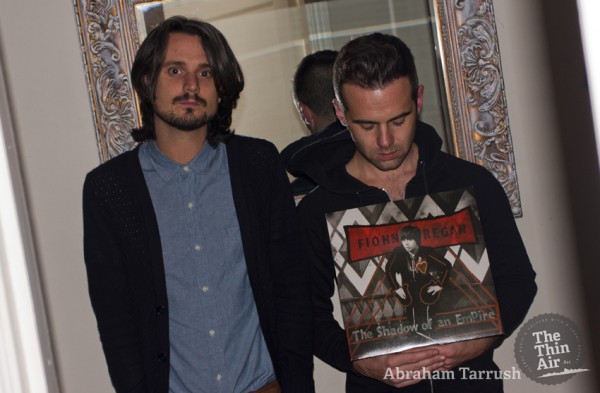 Fionn Regan – The Shadow of an Empire

Criminally underated, repeated exploration reveals the Dylan-lite claims are unfair if not completely unfounded. Listen to 'Violent Deamour' – it'll tie you to your chair.


Chilly Gonzales – Solo Piano II

A glorious melting pot of styles, Solo Piano II is somehow as gentle as it is intense, as restrained as it is carefree. Sometimes meandering, sometimes very pointed, the music is always mesmerising, each piece moving mellifluously to the next. One gets the impression he could have knocked this out in an evening (I mean that in the very best way possible).
Darkside – Psychic

It sounds like these songs were created on another planet – and listening to them takes you to whatever Galaxy the sonic inception occurred. Sit back and let them soak into your synapses.