In this latest installment of Track Record we catch up with Joe Greene, singer and guitarist for Belfast based drone pop outfit, Documenta. Ably assisted by fellow Documenta member, Steven Henry, he goes through his record collection discussing ten albums we all should own. Photos by Dee McEvoy
Jesus and Mary Chain – Psychocandy
Their seminal record. The reason I love it? It sounds like Phil Spector on crystal meth with a broken fuzz pedal.
Can – Ege Bamyasi
My favourite Can record. It's a record which has stuck with me. It sounds so odd… but familiar.
Spacemen 3 – Playing With Fire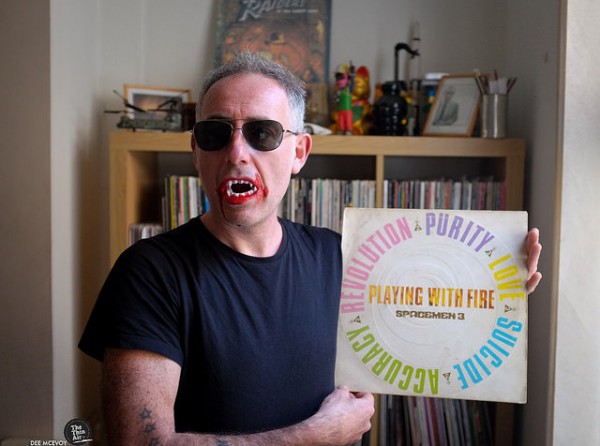 I bought this album when it first came out in 1989 (Wembley High Street, in fact). It's a perfect study in minimalism and melody which we try to create in our own records. Folks don't make psychedelia like this anymore!
Harmonia – Deluxe
Combined Kosmiche heavyweights of Moebius, Roedelius, Rother and Plank. Job done!
Miles Davis – In A Silent Way
If you're not into jazz, listen to this!
Twinkranes – Spektrumtheatresnakes 
The best record by the best band in Ireland.
Mayo Thompson – Corky's Debt To His Father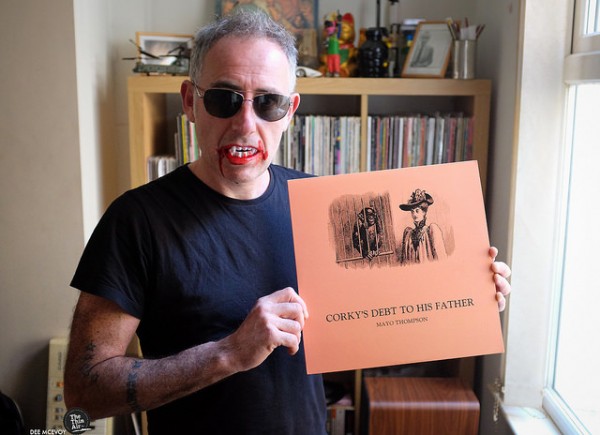 His first solo record. It constantly sounds likes it's about to fall apart – utterly charming piece of work.
Sun Ra – Angels & Demons at Play
Sun Ra's has one of the biggest back catalogues in music history. This comes top of the pile. Marshall Allen's flute is amazing. Haunting and surprising.
Sun Araw – Heavy Deeds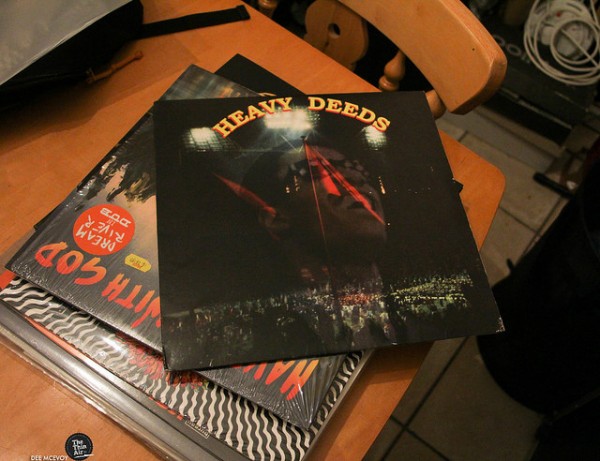 Great guitar psych from Cameron Stallones – he makes some brilliant experimental music.
The Stooges – Fun House
If you don't know this record you are dead to me!