Articles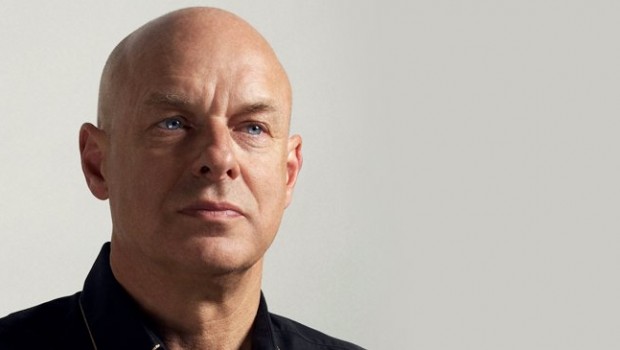 Published on December 8th, 2014 | by Diarmuid Kennedy
0
Brian Eno: Ambience For One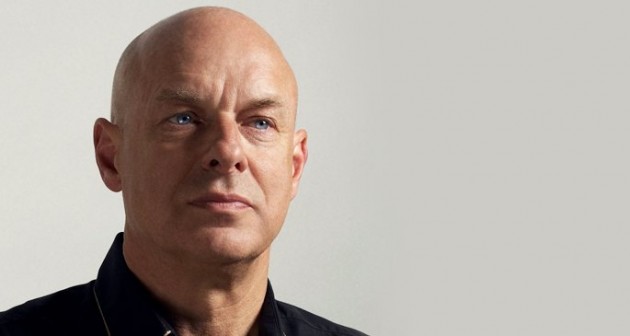 In a year when much has been written about the return of the Aphex Twin it is easy to forget its been a vintage year for that other studio super boffin, Brian Eno. His excellent collaborations with Karl Hyde, Someday World and High Life were released in May and June respectively. Someday World is an intelligent pop record – full of catchy, intricate melody lines, while High Life with fewer longer tracks sounds more improvisational – some of the best bits sound like out-takes from My Life in the Bush of Ghosts.
June also saw the release of the expanded version of Jon Hassell's City: Works of Fiction. Hassell, an American jazz trumpeter, is a long term Eno collaborator. This expanded release features the recording of a 1989 concert performed in an Eno audio-visual installation in New York – Eno does live mixing. The 20 minute closing track, Nightsky, is a classic. Eno's first recorded collaboration with Hassell, 1980's Fourth World Volume 1: Possible Musics was also re-mastered and re-released in November this year.
The gem of the year was the September release of the 1975 live recording of Fripp and Eno in concert – Live In Paris 28.05.1975. Everything on this triple CD set sounds fresh – the eerie, ethereal quality of the music is if anything enhanced by the not quite perfect live sound. The last CD consists of the tape loops themselves plus a b-side – even this contains absolutely no filler material. All good.
Just in time for Christmas, four of Eno's 1990s albums have been released in expanded form – Neroli, Nerve Net, The Drop and The Shutov Assembly. In ways these are forgotten albums – falling between Eno's heyday in the 1970s-1980s and his revival via signing to Warp in the last few years.
Neroli is an hour long ambient piece in the same vein as earlier work like Thursday Afternoon. The real revelation on this album is the additional material – a 60 minute drone entitled New Space Music.
Nerve Net is a bit of mixed bag and the only vocal work among these re-issues. It includes the abandoned My Squelchy Life album. Both albums lack focus – the disparate influences of dance/electronica, jazz and ambient (to name just some of the styles Eno deploys) never quite gel to make a complete whole. Having said that both have great moments. The Drop is a kind of instrumental version of Nerve Net, but far more consistent – Eno described it as jazz played by aliens who had never heard the music, but had it inadequately described to them. This CD stands the test of time much better and the expanded version includes some genuinely excellent material.
Last of the new releases is The Shutov Assembly. The original album consists of ten instrumental pieces and it very much in the style of On Land – brooding and enigmatic. The expanded material on this package doesn't add much to the excellent original.
So what to buy the Enophile in your life for Christmas? Of this lot Live In Paris 28.05.1975 is by far the best. If you've never listened to Eno before then anything bearing his name released between 1974 and 1982 is going to be a safe bet. Diarmuid Kennedy