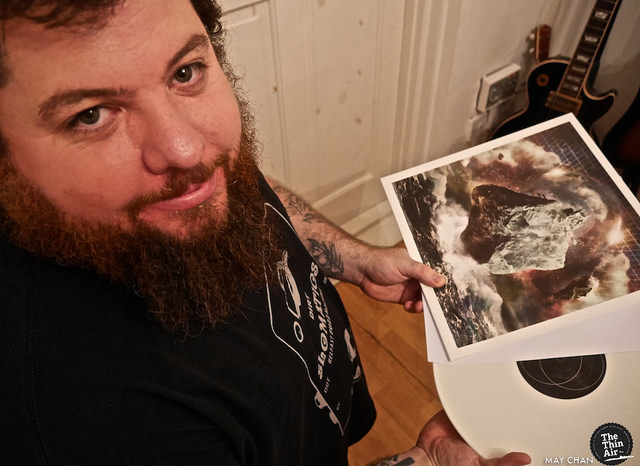 In the latest installment of Track Record, Chris Couzens from Belfast-based doom overlords Slomatics gives us an insight in his wonderfully wide-ranging record collection. Photos by May Chan.
Iron Maiden – The Number Of The Beast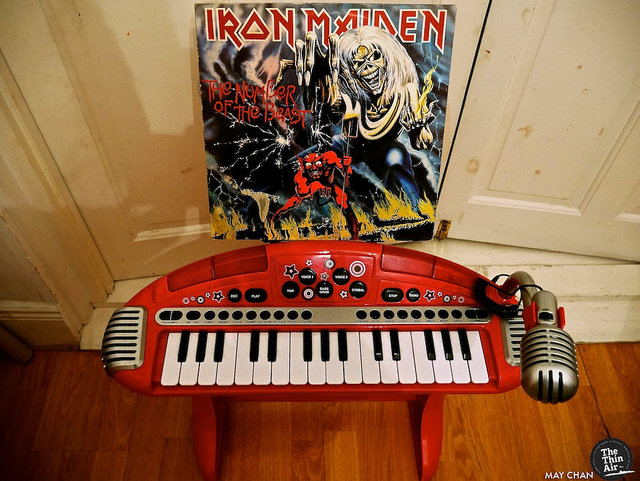 My grandmother bought me Powerslave by Iron Maiden for Christmas in 1984. It made a big impression on me as an eight year old and I've been hooked on music since. I could have easily picked any or all of the first eight Maiden records in this list. I went with Number Of The Beast because of the iconic Derek Riggs cover. It'd be impossible to find a rock fan that doesn't know the artwork it inside out (even if they don't know the songs). It was also the first Maiden record featuring Bruce Dickinson and the last with Clive Burr (who drums amazingly on 'Gangland'). Over thirty years old and still has the magic.


Danzig II – Lucifuge
Glenn Danzig is an amazing talent. For a patch that lasted well over fifteen years between the Misfits, Samhain, and Danzig (the band) he really didn't put a foot wrong. The songs are so good I'm even willing to overlook the fact he is no doubt a real arsehole. Danzig II could be argued as the pinnacle of his work not only great, catchy, dark songs from the classic band line-up but a fantastic production from Rick Rubin to match. I love the picture of Danzig with top off and inverted cross on the rear of the sleeve. I'm sure it was supposed to be menacing in 1990 – it's just really homoerotic now.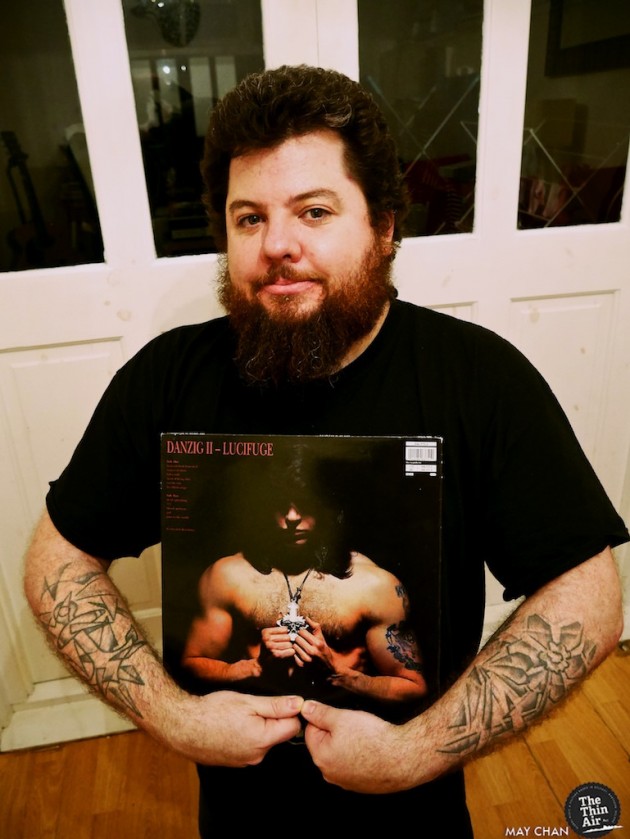 The Dagda – Threefold
The Dagda were an Irish band around in the early 2000s. This record and the band were a massive influence on me. They proved to me that it was possible for a "local band" to make world class music independent labels would release; they toured Europe and connected with fans on the other side of the world. All this without ever compromising or selling out their values and achieved in the days before social media and high speed internet, just thanks to great music and word of mouth. As a note I'll also add this was the first album I got a thanks on the back of… though I'm not sure what I did for it.
Low – Things We Lost In The Fire
Low compose sparse songs that are things of beauty. The band aren't afraid to allow their music to breath and the vocal harmony created by Alan and Mimi rival anything out there. I caught Low live in the Great American Music hall in San Francisco touring this record. As expected they were magical and is why this record is picked over any of their others. Though a very different style to the material I play the ethos of allowing music space was a big influence on me.


Peaches –Teaches Of Peaches
Super catchy pop/electroclash with a filthy-mouthed Canadian over the top – what's not to like, really? A record I keep coming back time and time again and enjoying enormously. There's not much else to say about this one except it's not one for polite dinner background music with your in laws. Peaches' other work is disappointing compared to this record.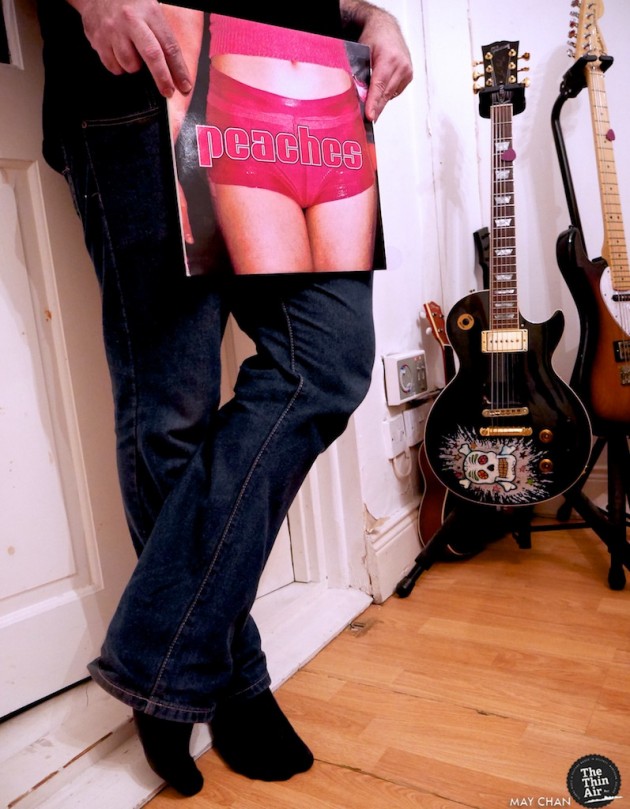 Guns N Roses – Appetite For Destruction
Who doesn't know this classic? This copy has the controversial "rape scene" cover art. There's little point describing how great this record is – you all know that already! So as an aside I bought this copy in 1987 just after the album was released. Shortly after I got it home I scratched the wax at some point playing  'It's So Easy' (possibly trying to skip the swear words as my folks were in the living room and I was eleven). Anyway, I've owned other unscratched copies of this record but always come back to the one with the scratch. After twenty-five years spinning the songs it's the only version that sounds correct.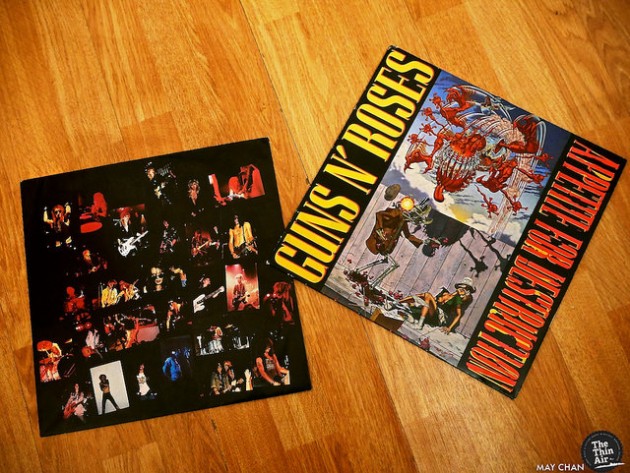 Wild Rocket – Geomagnetic Hallucinations
One of my records of 2014, pure Hawkwind-inspired space rock. Wild Rocket are from Dublin and get better and better every time I see them live. It's been fascinating watching them develop. I can't wait to hear what's next. They really deliver the goods with this their first album. A musical trip into space, 180g wax, a poster and thick cards sleeve. Yum!
Bivouac – Tuber
Bivouac are obscure Derby band who blew me away with a live performance the only time I saw them live in the early 90s. Along with Pavement and Sparklehorse they made me rethink my guitar playing from widdley-sweep picking solos to something with more rhythm. They also displayed how to give a show 100% of your energy even if the turnout is poor. They released two albums full length albums both are amazing. I've went with Tuber here as the first one I heard, though both get played a lot.


Conan – Monnoss
Monnoss is the album that brought Conan to the attention of the masses (ok… masses of heavy rock fans). A perfect marriage of Tony Roberts incredible artwork and seriously great pummelling songs. Chris Fielding's production squeezes every last ounce of driven valve amp tones, low-end and fuzz pedal goodness into the grooves. Monnoss sees Paul (O'Neil's) already excellent drum work push onto the next level. A modern classic of the genre I know I'll still be spinning in twenty years.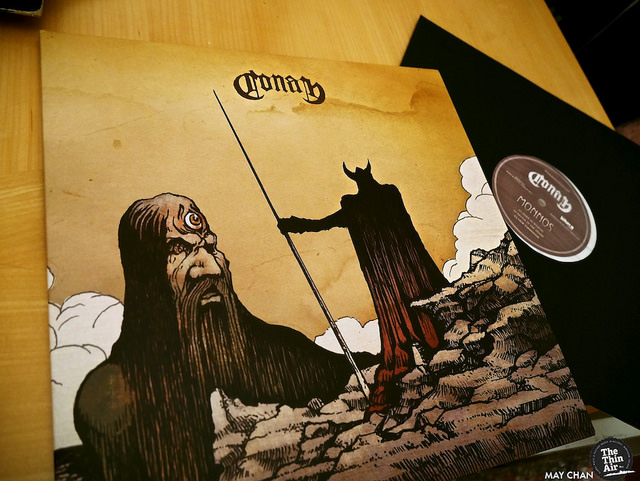 Boards Of Canada – Music Has The Right To Children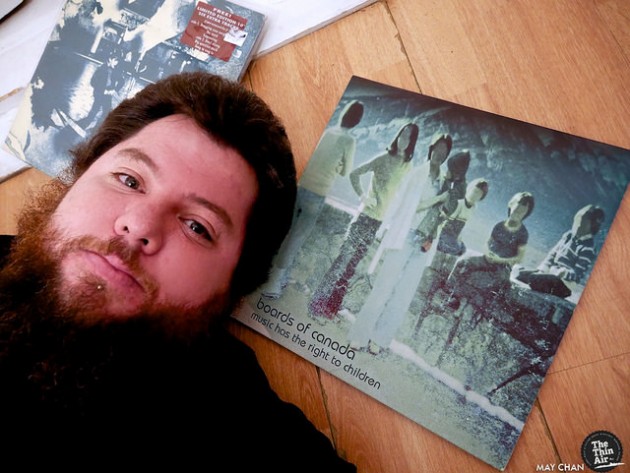 I once described BOC to a friend as the perfect music to tuck yourself under the bed sheets in a dark room and listen to. I still stand by that description. The beautiful lush analogue soundscapes take you on a journey simultaneously back to an idyllic past and journey onto a utopian future. While their other albums are good, this album is flawless.