Features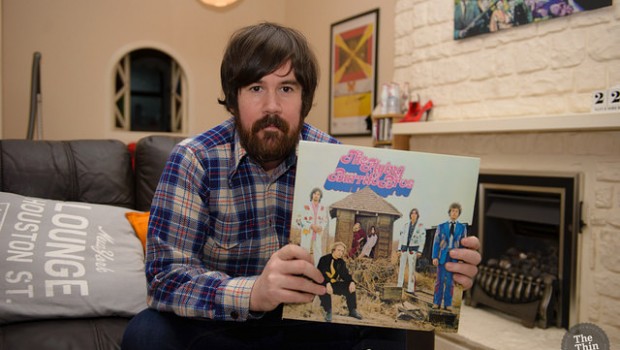 Published on December 3rd, 2014 | by Loreana Rushe
0
Track Record: Daniel Paxton (Buffalo Sunn)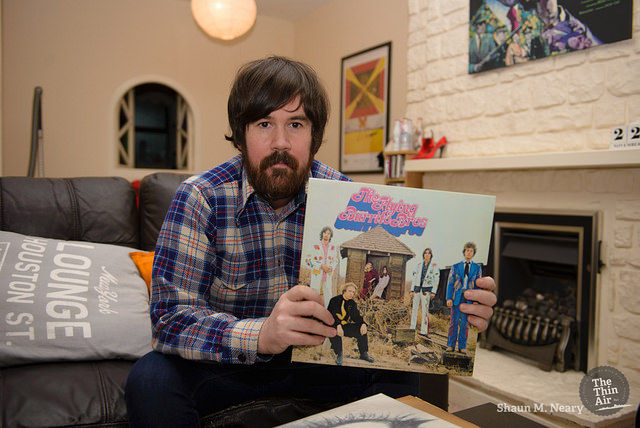 Daniel Paxton has been a staple in the Irish music scene for over ten years now having played in Mainline, The Brothers Movement, Sweet Jane and his current band Buffalo Sunn, so it's no surprise he's amassed quite an impressive record collection ranging from the pioneering country of Neil Young, alt-folk favourites Fleet Foxes and harmonic generators The Byrds. We spend the evening with him in his house in Dublin and chat about some of his most prized possessions. Photos by Shaun Neary.
The Flying Burrito Brothers – The Gilded Palace of Sin

How cool do these guys look on the cover of this record? Gram Parsons' vision of cosmic American music is where it's at on this record. The first time I heard of Gram Parsons was a track on this album called 'Christine's Tune'. I love the sound of the pedal steel and the Burrito Brothers had no other than the absolute legend in Sneaky Pete. Gram Parsons' and Chris Hillman's voices go together really well. So many critics say Gram never really had much of a voice but the guy had buckets of emotion to put into their songs. There are classics on this record like 'Hot burrito #1' and '#2', as well as 'Sin Sity'. It's cosmic american music at its finest.

Ride – Carnival of Light
I always seem to dig this album out this time of year. It has such a cool Autumn/Winter feel to it. I got into Ride as a teenager and love all their albums but for some reason the dreaminess of this record goes down very well with me. 'Moonlight Medicine', the opening track, is brilliant and starts out with a heavy riff and sinks into a dream. Andy Bell and Mark Gardener's harmonies are great and I'm a sucker for good harmonies. 'From Time to Time' and 'Birdman' are real stand-out tracks.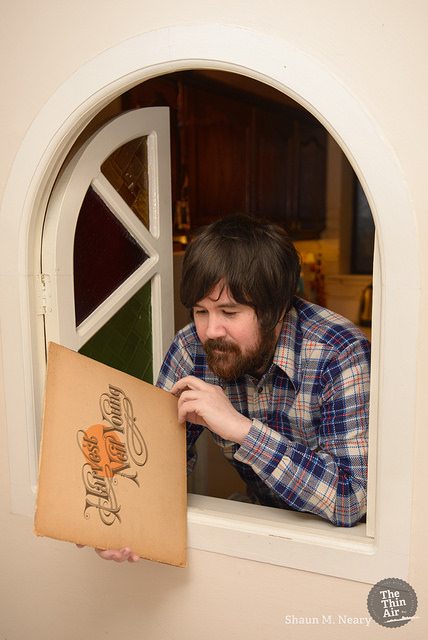 Neil Young – Harvest
I found it hard to pick a Neil album because, let's be honest, he has a lot of very good albums! But this record is great from start to finish and there's not a filler on it. I love the artwork, too. It reminds of being a kid – my dad had it on vinyl and I loved the picture of them jamming in the barn. The string arrangements by Jack Nitzsche are incredible, especially on 'A Man Needs a Maid', and the sound of the acoustic guitars on this album will always be a reference point when I'm recording.

Karen Dalton – In My Own Time
There is just something magic about this woman's voice. She is kind of one of those forgotten gems of the folk era, who played with Dylan back in the day and a lot of other folkies. She had a habit of enjoying herself a bit too much from the sounds of things but this album I love so much. The opening track, 'Something On Your Mind', is just deadly – the instrumentation all seems so intricate and you can hear everything so clear and warm – a beautiful record.

The Band – Music From Big Pink
I love The Band. They were serious players – all of them were masters at what the did. I love the sound of their vocals. Levon, Rick and Richard have this weird way of all singing together. Sometimes its kind of out of time but it sounds fantastic. This is another record you stick on and hold the record for ages just looking at the artwork. I don't think I will ever tire of hearing 'The Weight' – it's possibly one of the greatest songs ever written. Levon Helm's book Wheels on Fire has some great stories about the recording of the album.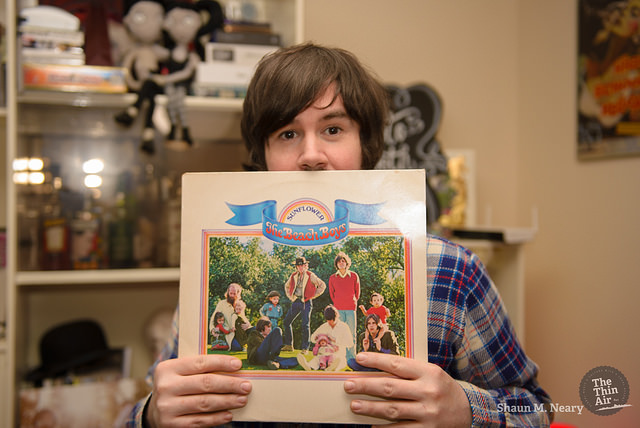 The Beach Boys – Sunflower
It was a toss up between this and Pet Sounds but we all know Pet Sounds is a masterpiece. Sunflower, however, just has that cool early Seventies buzz to it. It's also nice to hear Dennis do some lead vocals on the record – the vocals on the whole album are unreal but, hey, its the Beach Boys and they do it like nobody else. 'It's About Time' is a great song, with Dennis on lead but they all chime in.  It's a serious slice of sunshine pop. 'All I Wanna Do' is just a heart melter of a song, too.

Fleet Foxes – Fleet Foxes
The first time I heard of this band was from my older brother, who told me that he found a band that sound like My Morning Jacket that we only kids. He played me 'Your Protector' on the bus into work one morning and I was like, "Holy shit, what a tune." The album is great, right from the start. Again. it's the sound of Robin Pecknold's voice. I could listen to him sing all day. The way they harmonise is great – they have that whole Beach Boys/CSNY stuff going on, which is a joy to hear. A great thing about this record is they issued it with their debut EP, so you got the two of them and the EP is also brilliant. 'Drops in the River' from the EP could make any album.

The La's – The La's
I was talking to a friend of mine about his top records of all time and I told him this is possibly my favourite record of all time. It's a proper classic – there isn't a bad tune on it. And to think the fact that Lee Mavers didn't like the sound of it is mad. It sounds like a masterpiece to me. I saw them doing 'There She Goes' on Top of the Pops when I was about eight and it changed my life. I also got to support them in Dublin – they were amazing.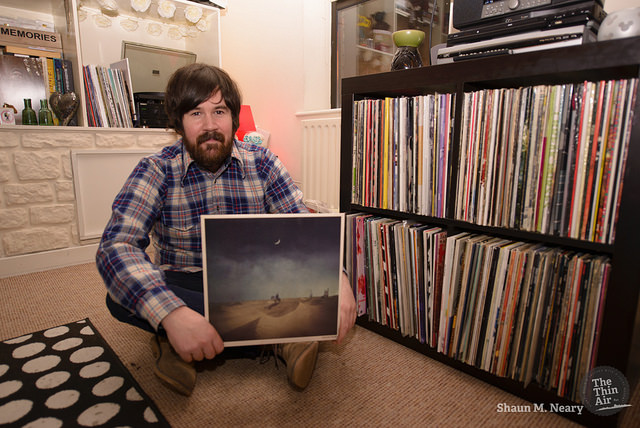 Lord Huron – Lonesome Dreams
This is the newest in the selection. I heard this and was instantly blown away. The first track I heard was 'Time To Run'. The great thing about this record is all the tracks bleed into one another – it's about the great frontier and the journey they are on. The artwork goes hand-in-hand and sets the scene to the music. That whole idea of someone being out on the frontier all alone getting into different scrapes, trying to make a life for themselves all to an amazing bunch of songs. Great album. 'She Lit a Fire' for me is the stand out track but it's hard to choose.

The Byrds – Sweetheart of the Rodeo
I love The Byrds. The harmonies are so, so good and the country vibe on this album is class. Another album with no fillers and a couple of Dylan tunes on here for good measure. I'm a massive fan of Gram Parsons and his influence on this album is huge even though he sang on a few of them including the brilliant 'Hickory Wind' that he wrote but Gram's vocals were taken off the record eventually by Roger McGuinn and I suppose there is just something so sweet sounding about Roger McGuinn's vocals. They recorded a good part of it in Nashville with some serious session musicians which adds to an overall very polished country sound to it.