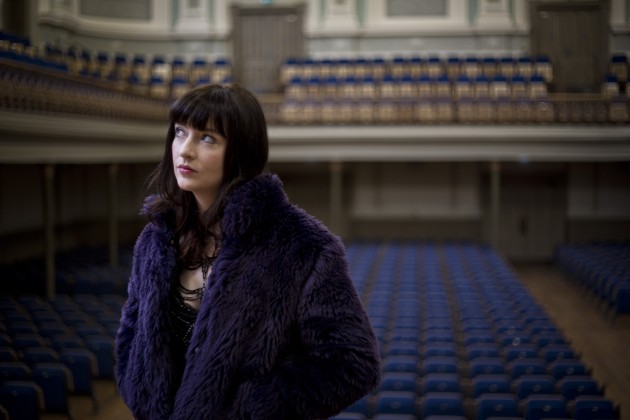 Set to feature in physical form in our forthcoming January magazine, we're pleased to present 15 for '15, a handpicked selection of Irish acts we're absolutely convinced are going places in 2015. Over the next couple of weeks, we're going to be previewing each of those acts, accompanied by words from our writers and an original photograph by our wonderful team of photographers.
First up is Belfast-based songstress Alana Henderson.
Photo by Joe Laverty.
End of year lists are a funny thing. Every year the music industry churns these things out and every year the same names appear top of the pile. In the case of Alana Henderson it's well deserved praise.

Since the release of Wax and Wane in 2013, the Northern Irish vocalist and cellist has gone from strength to strength. Alana has graced the pages of music magazines and festival programmes alike. She has borne that one-to-watch tag, delighting with her contemporary take on traditional folk.
You'll currently find the 25 year old on tour as part of the backing band for Irish songwriting supremo Hozier. The touring experience across Europe and beyond will have done Alana no harm. In 2015 we look forward to the addition of some tales from the road to her already formidable yet charming repertoire. Scott Edgar
Cello-pop and traditional tunes come together over at alanahenderson.bandcamp.com