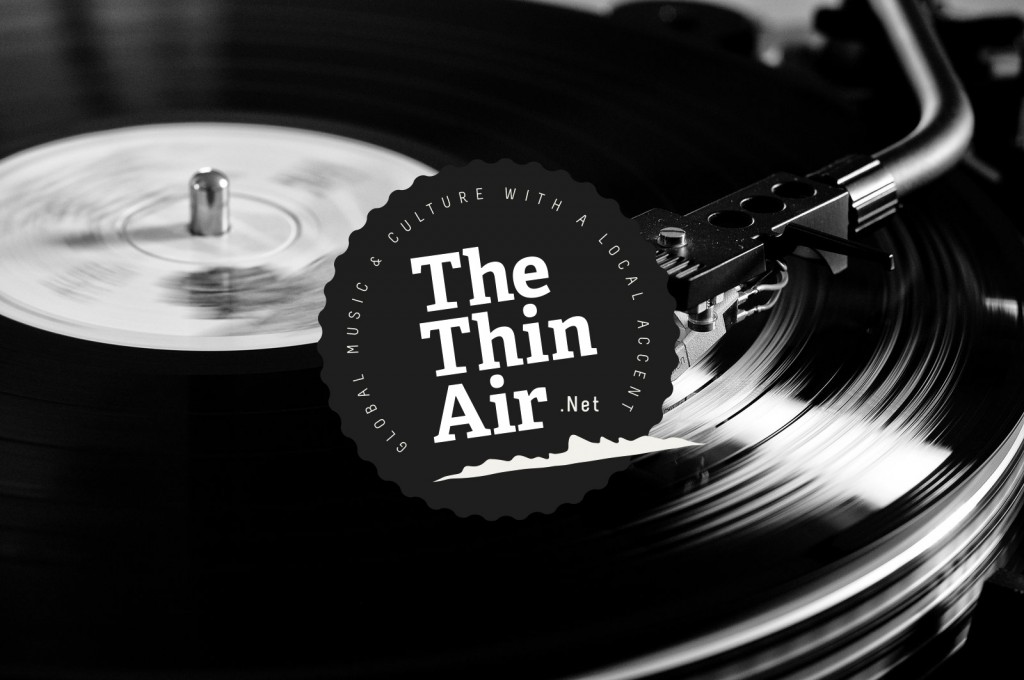 In the second (admittedly rather hefty) part of a two part feature, we count down our Top 100 Irish Tracks of 2014, from #74 to #01. Delve in.
Go here to check out the first part of the countdown.
74. BeeMickSee – We Took A Dive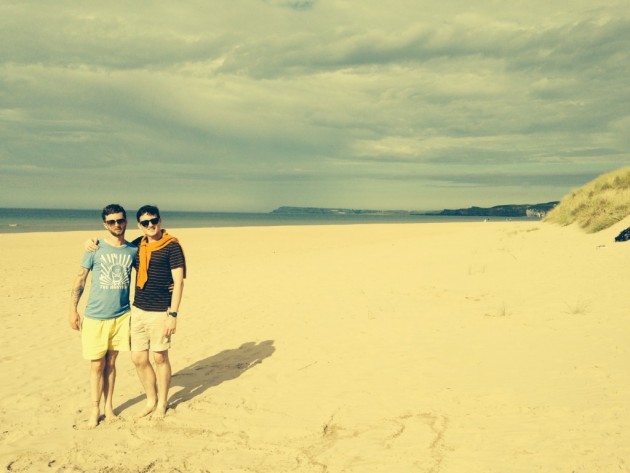 Featuring his best friend and collaborator Paul Danver, 'We Took A Dive' by Belfast-based rapper Brendan Seamus AKA BeeMickSee tells the "tale of my harrowing relocation to Belfast in the mid 90s" and features on the The Belfast Yank.
73. Droids – Burn Down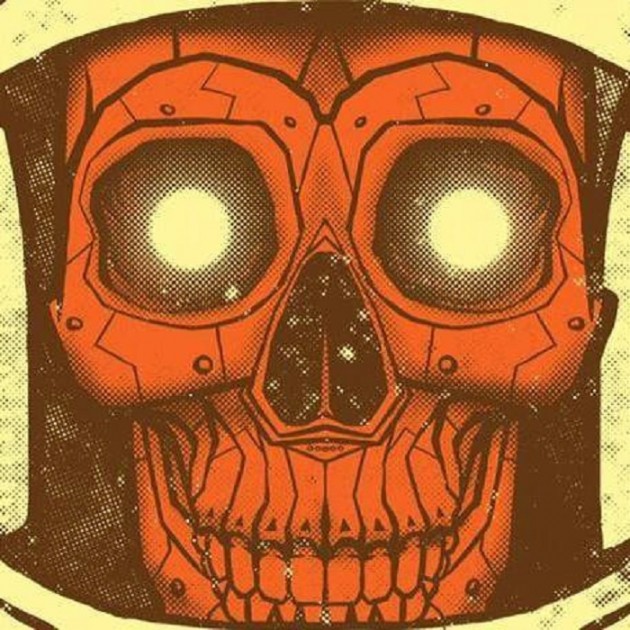 Another rampant, riff-fuelled throwdown from the Derry quartet, underpinned with prog ruminations and inexorably driven by frontman Johnny McGinley's furious vocal delivery. Droids never did things in half measures and that didn't change with this blistering track.
72. Ham Sandwich – Apollo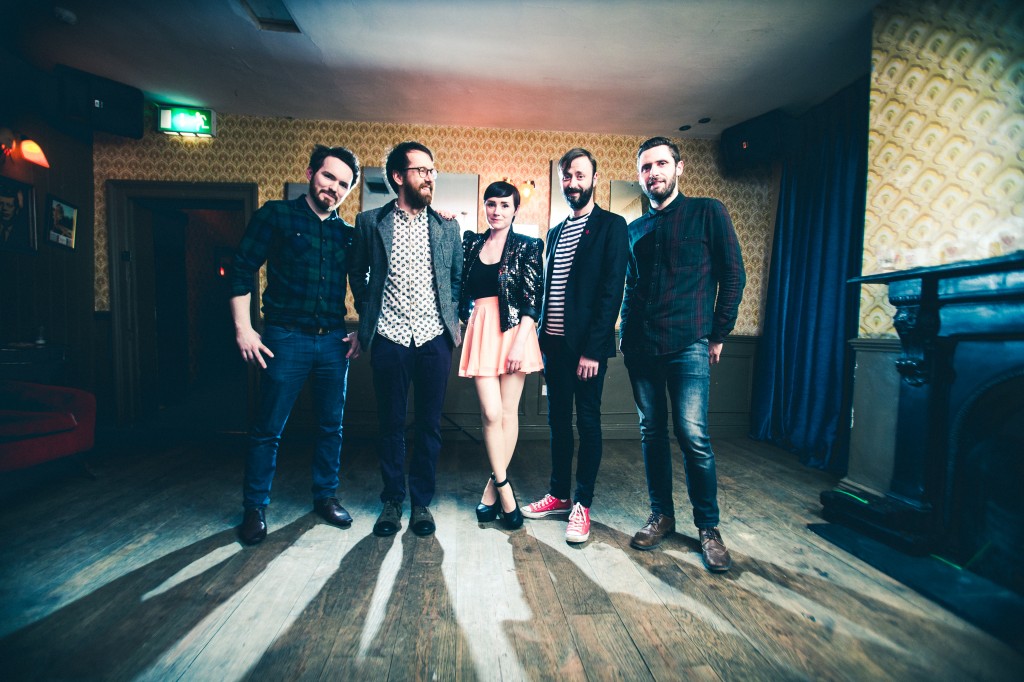 Having supported Arcade Fire and graced Electric Picnic in the Summer, Ham Sandwich are currently busy working on album number three. To tide over the time, the band released the flurrying, wistful indie of 'Apollo' in October, hinting at some superb things in the making.
Photo: Dara Munnis
71. The Riptide Movement – All Works Out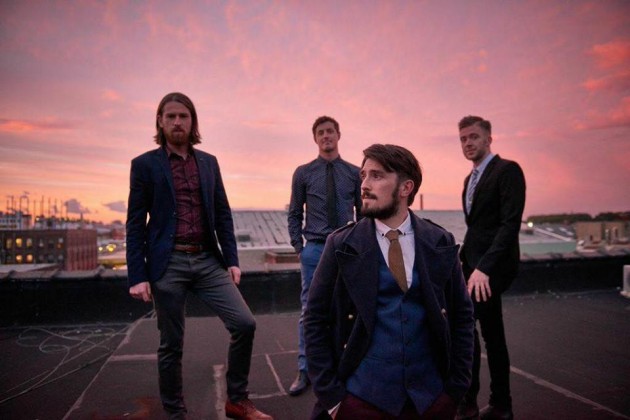 Something of a one-track soundtrack to the age-old adage "Sure, it'll be grand", 'All Works Out' by The Riptide Movement is anthemic in the most subtle ways, its forward-driving rhythm and re-assuring breeziness betraying some serious infectious twists and turns.


70. Replete – Hold Me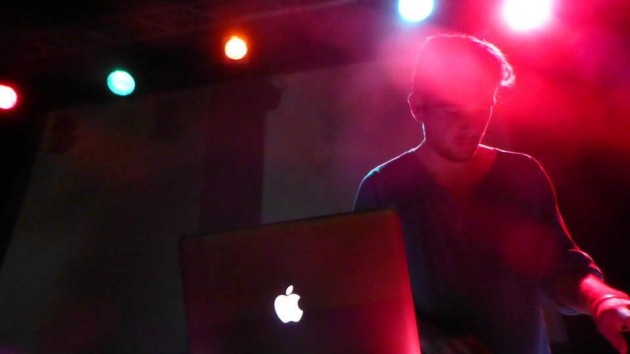 One of our Acts to Watch in 2014, Kilkenny electronic producer Pete Lawlor AKA Replete released the unwinding, near six-minute slab of throwback techno house that was 'Hold Me' via Champion Sound way back in January. Yet bigger and better things are expected in 2015.
69. Daithi – Have To Go feat. Jesse Boykins III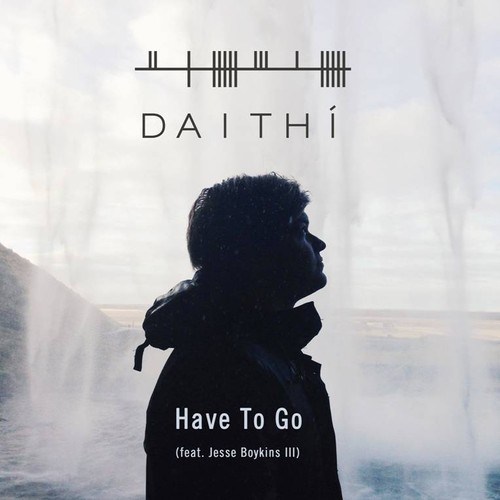 Co-produced by Young Wonder's Ian Ring, Galway's Daithí followed up a faultless string of releases with 'Have To Go' earlier in the year. Featuring Jesse Boykins III, the track finds the former multi-instrumentalist aiming straight for the jugular of the mainstream. That said, despite lacking the intrigue of his other efforts, it is very catchy indeed.
68. Edward F Butler – Running From Fears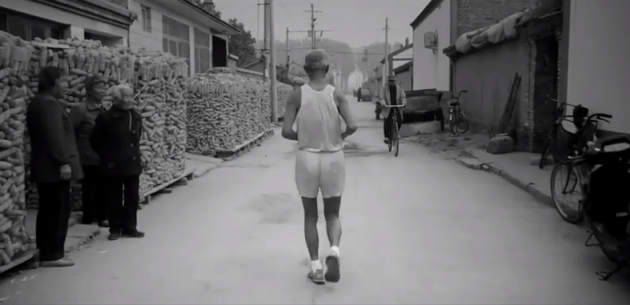 Released in October, Belfast-based artist Edward F Butler's debut single, 'Running From Fears', proved an extremely impressive first gambit, marrying idiosyncratic electro-acoustic music with extraordinary vocals. Conjuring the likes of James Vincent McMorrow, James Blake and Nina Simone, the latter serve as a transformative centre-piece of a sound bearing the hallmarks of resounding inspiration.


67. Little Xs For Eyes – Love Gets Lost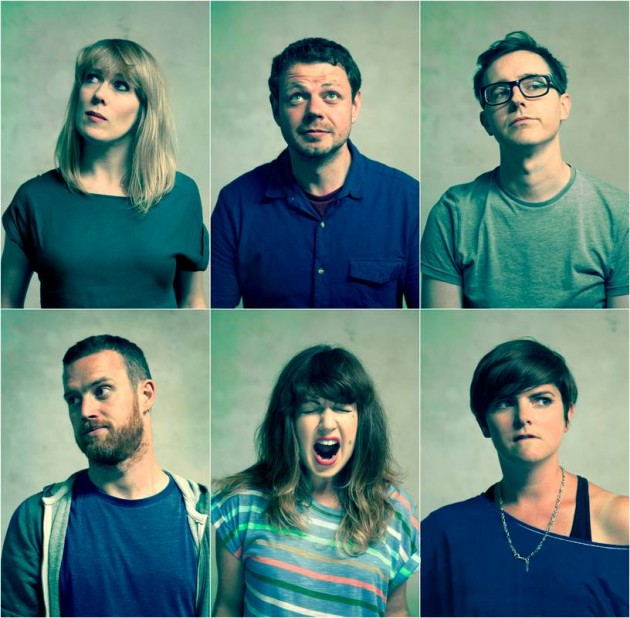 A highlight at this year's Hard Working Class Heroes, Dublin six-piece Little Xs For Eyes  concocted some real magic on 'Love Gets Lost' in September. Paired with one incredibly trippy video (seriously, don't resist checking it out below), the song set our hearts a-flutter.


66. I Have A Tribe – Yellow Raincoats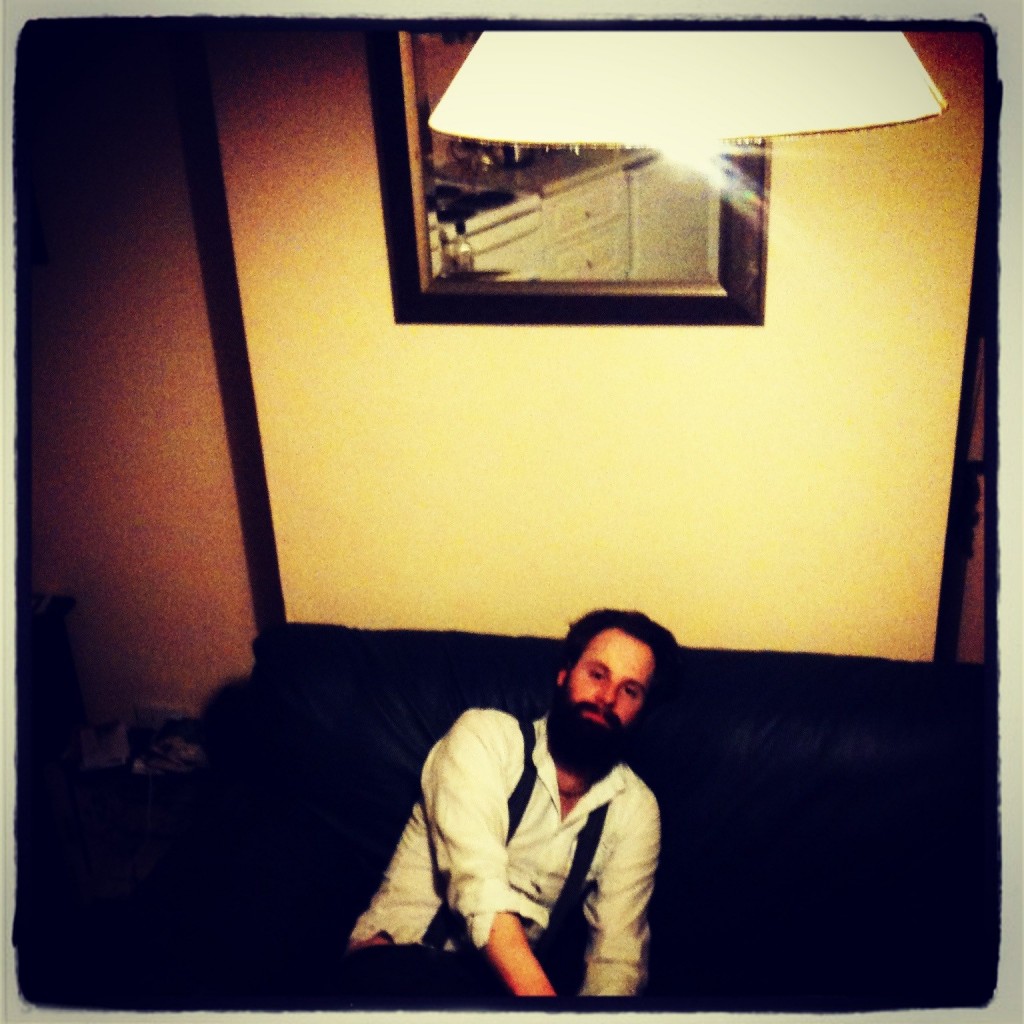 The solo project of Patrick O'Laoghaire, the guitarist in Slow Skies, I Have A Tribe's 'Yellow Raincoats' is a delicate, atmospheric effort that layers and bobs along with serious grace and tonnes of effortless charm.


65. Kool Thing – I See You (I Am You)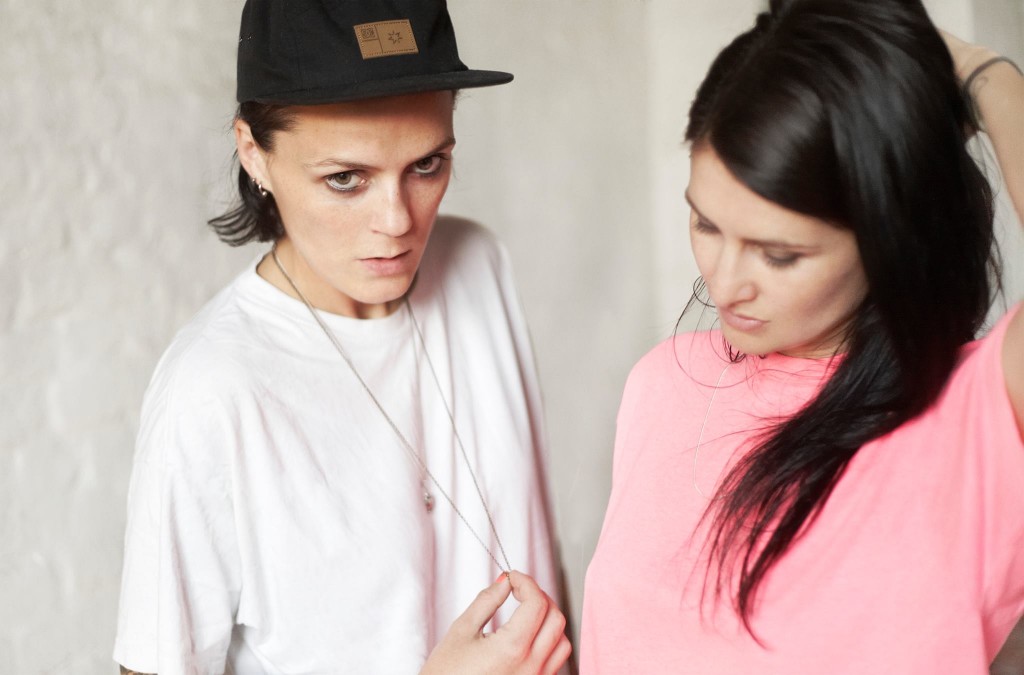 Kool Thing have cooled off in recent years to focus on various projects and relocate to Berlin so we were delighted when they re-emerged with this typically evocative single in November, taken from their forthcoming second album which will be released early next year.
Check out our Inbound feature with Julie Fogarty here.
64. Axis Of – Wetsuit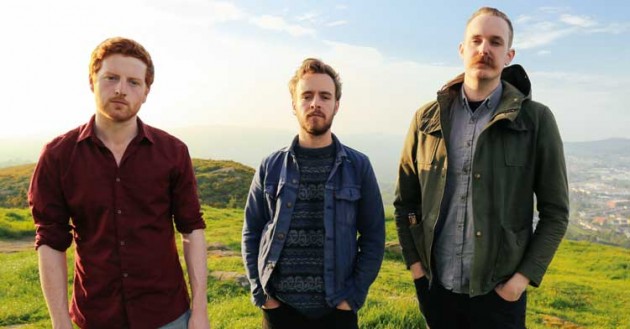 Taken from the Belfast three-piece's new, second album, The Mid Brae Inn, 'Wet Suit' is pure Axis Of alchemy: masterfully burrowing pop melodies melded with propulsive and intent-drenched alt-punk mastery. These guys are going places in 2015 – mark our words.


63. New Jackson – Having a Coke With You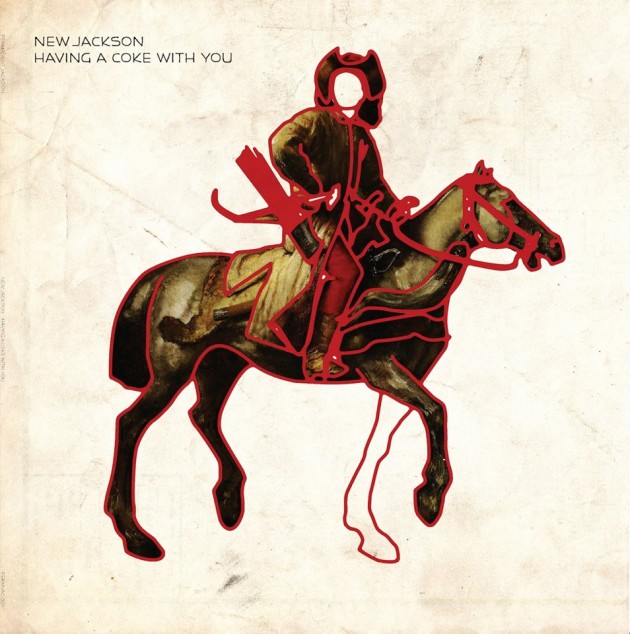 Lifted from the three-track EP of the same name, 'Having a Coke With You' by David Kitt's New Jackson was nothing short of a revelation. Spanning ten untangling minutes of joyous instrumentalism, it centres beautifully around a spoken word sample of Frank O'Hara's poem of the same title.
62. James Vincent McMorrow – Cavalier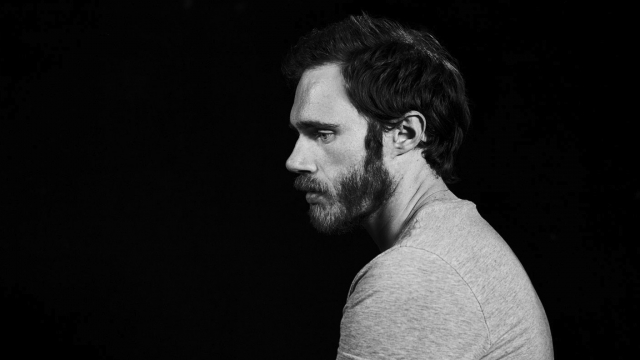 Hands down one of the country's finest songwriting voices of a generation, James Vincent McMorrow absolutely knocked it out of the park with this lead single from his second album, Post-Tropical. Speckled with tinkling electronica, it's McMorrow's sublime vocals that really sets it apart.


61. Effy – Move
Kildare-derived, Dublin-based electronic two-piece Kieran Craddock and Peter Fleming AKA Effy unveiled this nigh on seven-minute unravelling electronic odyssey back in January. Truth be told: it's been on our office playlist more than a handful of times since then.


60. REID – Fractures (feat. Slow Skies)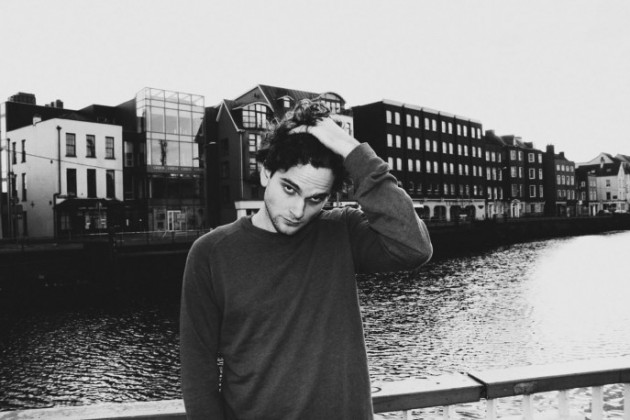 Featuring suitably enchanting vocals by Karen Sheridan AKA Slow Skies, Cork producer REID allured with some delicate somnambulant wonder on 'Fractures'. Release in July, the track evolves from a simmering, shady eulogy to a fully-blossomed dancefloor jam, shuffling beats fusing with gently stabbing synth lines and chimes.
59. Oneknown – JST BKZ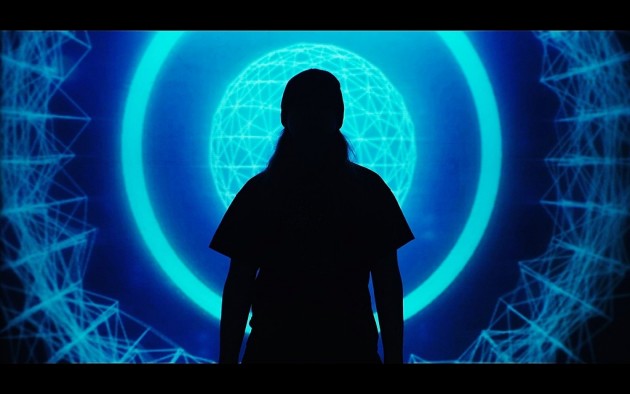 A few months back Belfast-based producer Chris Hanna moved on from UNKNWN (featuring himself and vocalist Gemma Dunleavy) to focus on his own music as Oneknown. Released via Belfast imprint Champion Sound, 'JST BKZ' was a sweet cut of skittering, arpeggiated instrumentalism, conjuring the shadowy electro doom of Lorn.
58. Speed of Snakes – Speed of Snakes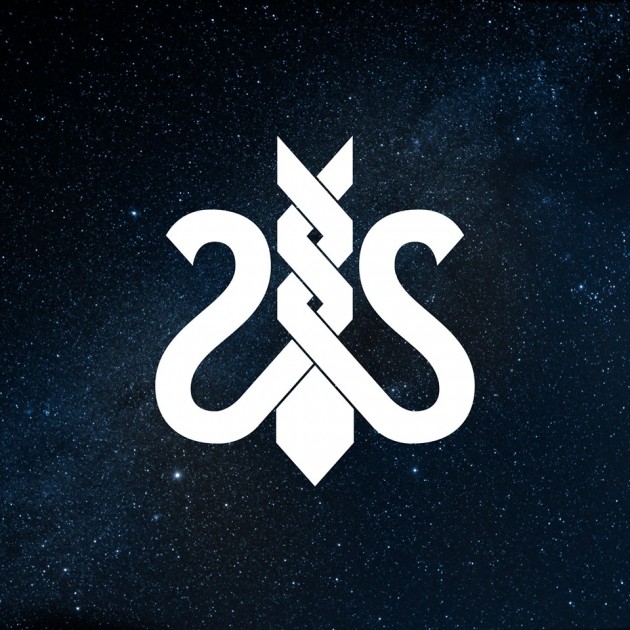 In a 2014 that bore witness to the death of Adebisi Shank, its constituent members had a more than active year. Speed of Snakes and their marvellous backstory returned with this falsetto-laden dancefloor stomper, as a taster for new material releasing this new year.


57. Bantum – Oh My Days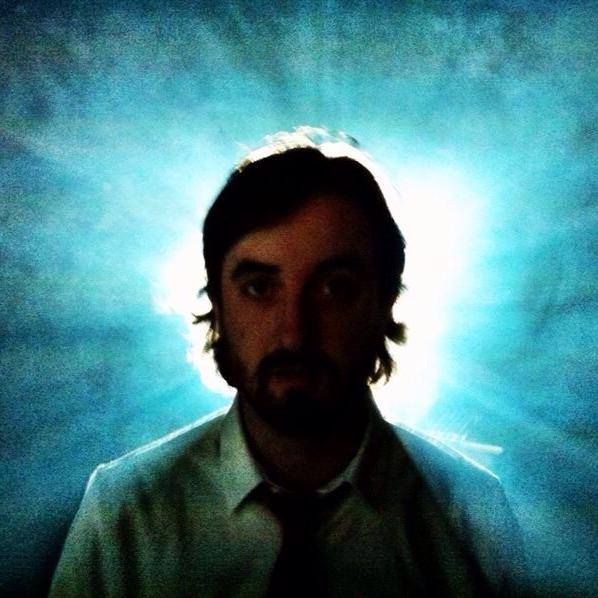 Though first seeing the light of day in 2013 in its album-cut form, the single release of this haunter of a track in the summer of this year came with a whole new mix for the accompanying video. At once more sparse thanks to new, skittish percussion, and more full thanks to an extended vocal courtesy of Eimear O'Donovan, it packs an evocative, emotional punch under its twinkling exterior.
56. Clu – Mirrors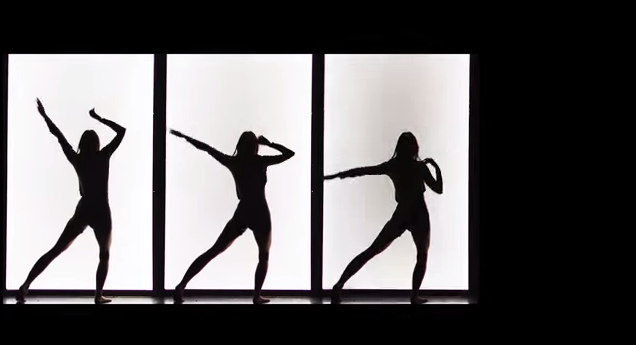 The 'Short Description' of Dublin-Berlin duo Sean Cooley and Kevin A Freeney AKA Clu on their Facebook page is merely a quote from Frank Zappa: "Without deviation from the norm, progress is not possible." Their own music – namely the 'Mirrors', released in August – is working testament to that conviction. What a song – and what a video.


55. Mojo Fury – All In Awe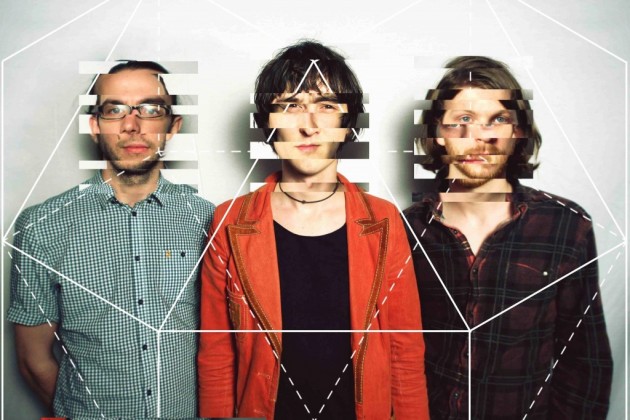 Having released arguably one of the best Irish albums of 2013 – the thrilling, masterfully realised The Difference Between – Lisburn alt-rock maestros Mojo Fury illustrated their command of (relative) restraint on this lyrically stupendous single from August.


54. Ryan Vail – Grow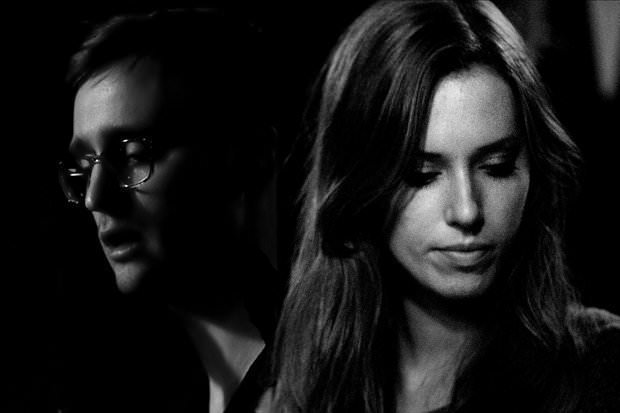 Derry electronic duo Ryan Vail (Vail and his other half in Katie Cosgrove) have long been one of our favourite acts for summoning a very particular sense of nocturnalism in their music. With a string of quietly brooding tracks under their belt, 'Grow' delved even further into the night.


53. Spies – Moosehead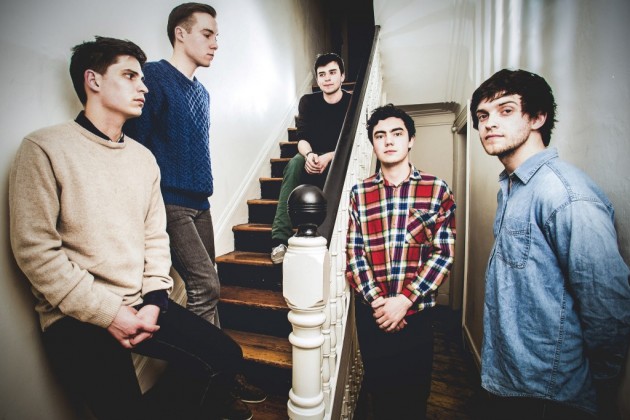 Bursting straight out of the traps, 'Moosehead' by Dublin five-piece Spies was nothing if not a sonic statement of intent. A gazey post-punk effort brimming with confidence and purpose, the track – produced by Rian Trench of Solar Bears – sees subtly soaring guitar textures and Michael Broderick's sublime vocals merge to form one stellar track.
52. 7.5 Tonnes of Beard – The Fear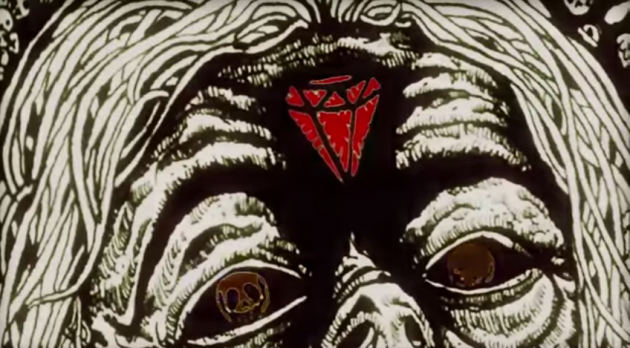 Entailing a comprehensively pummeling six-and-a-bit minutes, conjuring everyone from Eyehategod and Burning Witch to Down and Converge, Belfast-based sludge metal five-piece 7.5 Tonnes of Beard absolutely destroyed the gaff with 'The Fear' in October. Very hard to beat.


51. Sunburnt Jets – Stare and Pretend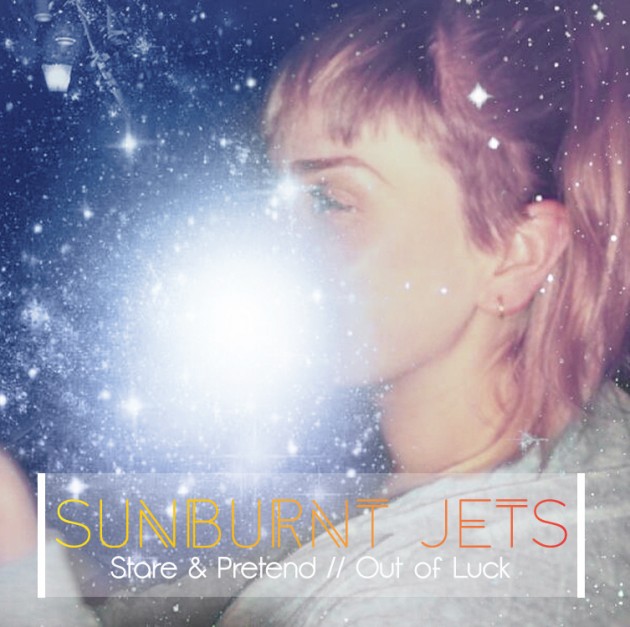 Having spent "18 months working on them here and there", Bouts guitarist Colin Boylan AKA Sunburnt Jets warmed our indie rock-loving cockles in November with a sublime two-track release, 'Stare and Pretend/Out Of Luck'. As much as enjoyed the latter, the former, Sparklehorse-esque song was our favourite of the two.
50. Villagers – Occupy Your Mind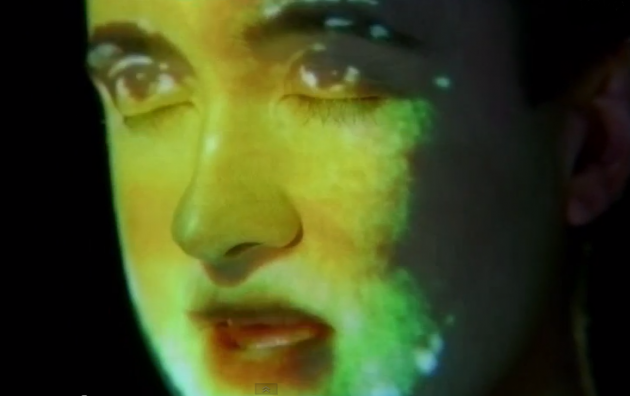 "In the advent of the 2014 Olympics in Sochi, please find attached a song written for you, your mother, your father and your gay brothers and sisters in Russia." So read a Facebook post by Dublin band Villagers, words that accompanied the video to their somewhat Muse-esque single, 'Occupy Your Mind', back in February. We loved it and love it still.


49. Dear Desert – Give It Up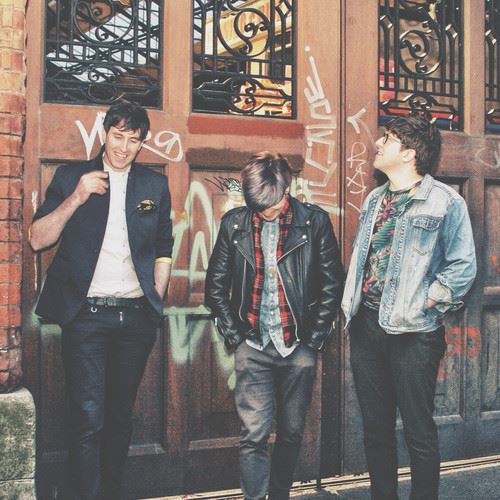 Conjuring the likes of Belfast band Go Wolf and The Radio Dept, 'Give It Up' by Dublin electro/indie trio Dear Desert betrayed a real confidence and command that often lacking from debut singles, the track's lush amalgam of balmy synth lines, echoing beats and soulful vocals melding to deliver a subtly spellbinding four-minute track.
48. A Plastic Rose – Someone's Daughter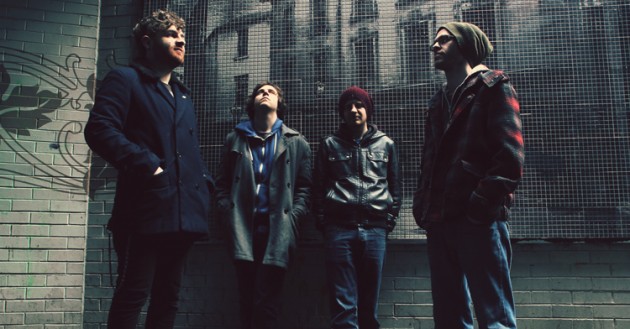 Having recently returned to Belfast following a stint in Nottingham, alt-rock quartet A Plastic Rose released arguably their strongest single to date, 'Someone's Daughter', in April. Seeping with the band's legendary impassioned zeal, it came paired with a pretty cool video to boot.


47. Squarehead – 2025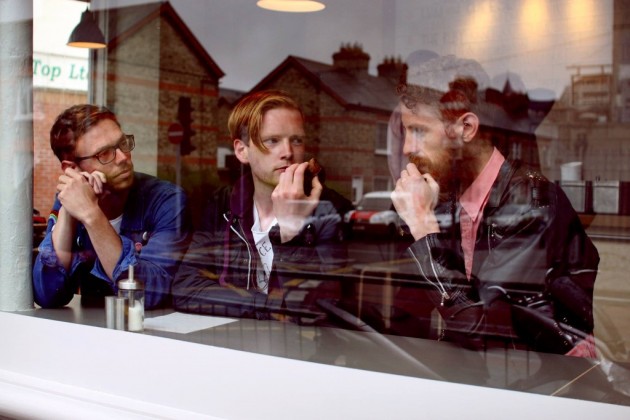 Taken from their exceptional second album, Respect, Dublin indie-rock trio Squarehead waxed lyrical about change and the future on the equal parts wistful and wonderful '2025'. Truly lovely stuff from one of the country's very best bands.


46. Le Galaxie – Humanise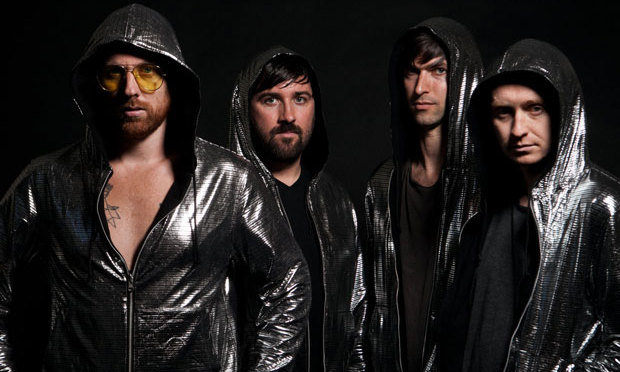 Show us an Irish band more capable than Le Galaxie getting a party started and we'll show you a rhinoceros playing a piano. Yes, Le Galaxie really know how to bring the party and 'Humanise' goes some distance in illustrating what they're very much all about. Better said: we genuinely challenge anyone to see them live and not dance.


45. Groom – I've Never Been In A Real Fight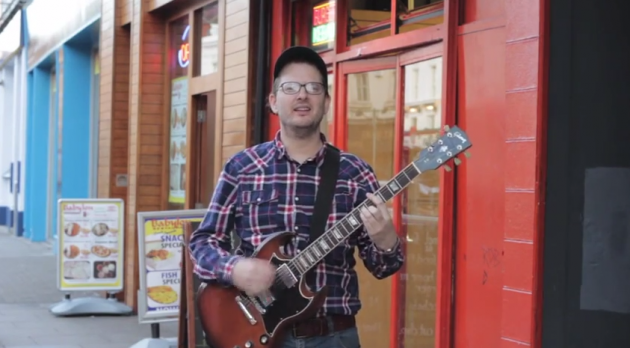 We've a lot of time for Groom here at the Thin Air. Having released three albums and EP to date, the Dublin indie-pop four-piece unveiled 'I've Never Been In A Fight' in July, which was accompanied by a video of Michael Stevens from the band performing in various places in Dublin. Their September single 'Colours' was also great.


44. Cloud Castle Lake – Sync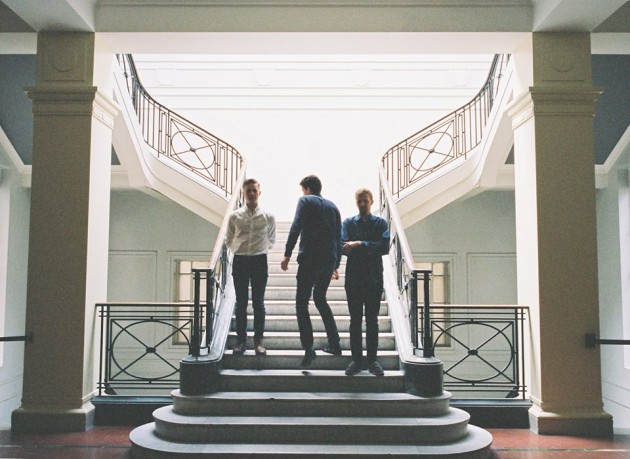 Dublin trio Cloud Castle Lake released their long-awaited debut EP a few months back, the lead single from which, 'Sync', proved nothing short of a total masterstroke. Conjuring the likes of Cinematic Orchestra and Radiohead circa In Rainbows, Daniel McAuley's high falsetto vocals take centre-stage with very good reason.


43. Windings – Bladerubber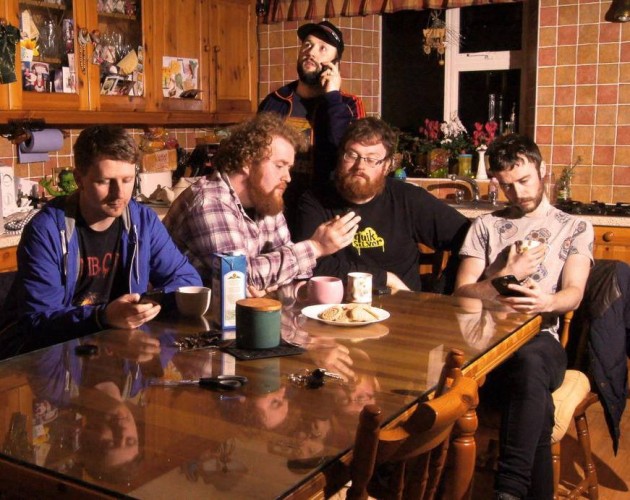 Speaking of Radiohead, Limerick five-piece Windings teamed up with Land Lovers back in February for a split, eleven-track album. The former's 'Bladerubber' – which opens the release – is a 'head-esque slice of darkly, clawing alt-pop. And how we hummed along.
42. The Mighty Stef – Nightwatchman of the Iveagh Flats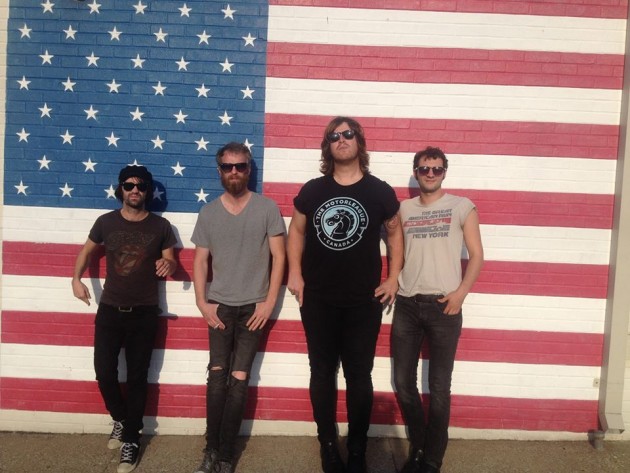 Propelled by frontman Stefan Murphy's expertly gruff vocals – think Mark Lanegan via Ian McCulloch, Nick Cave and (good) Bono – 'Nightwatchman of the Iveagh Flats' by Dublin's The Mighty Stef really impressed us back in January. According to Murphy, it's "a tale of a local rock band who incur the wrath of an irate neighbor who later falls foul to the calmly psychotic, local vigilante known as 'the nightwatchman'". Nice.


41. Bouts – Novelty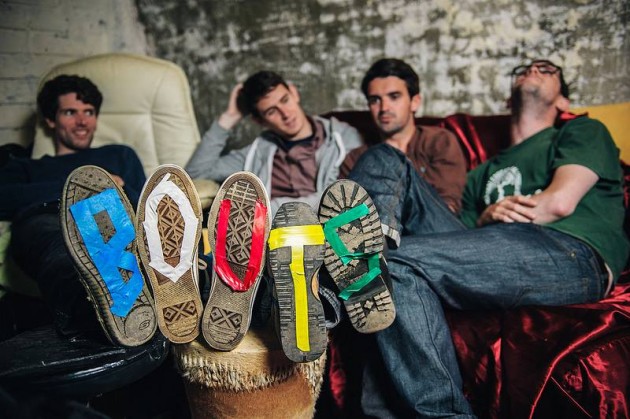 The first track from the quartet's debut album, the superb Nothing Good Gets Away, 'Novelty' is an accurate distillation of Dublin indie rock quartet Bouts' sublimely starry-eyed craft. The video for the song (below) features the band, ever zealous (as you would be), writing and recording the album.


40. Go Wolf – One More Night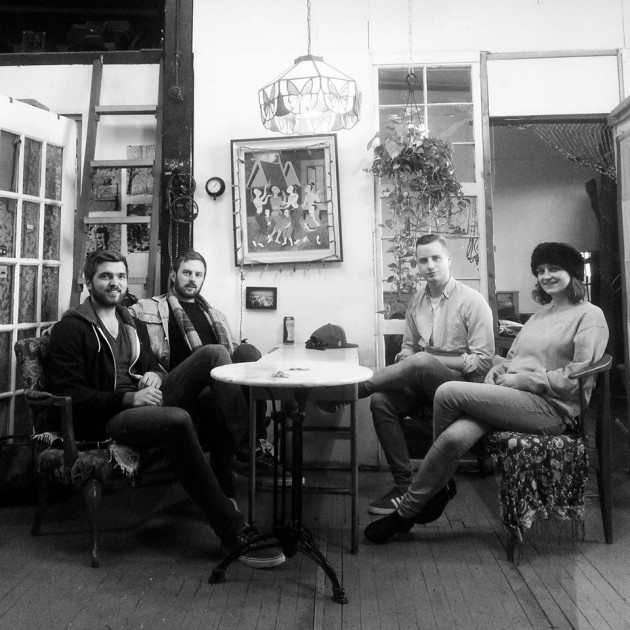 One of the bigger success stories of Belfast music over the last couple of years, indie-pop band Go Wolf delivered the gloriously breezy 'One More Night' back in May. And they went one further and stuck it over a particularly awesome music video, which you should watch below.


39. Loah – 'Cortège'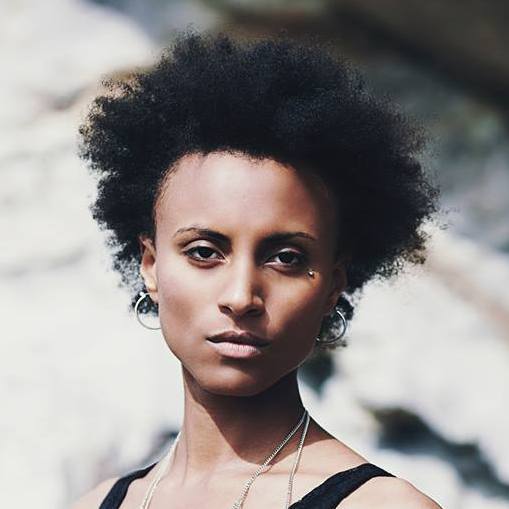 The cover star of our forthcoming January magazine, Kildare-based Sierra Leone 'ArtSoul' artist Loah immediately demanded our attention with the release of 'Cortège' in November. Blissful in its composition and delivery, it is a snapshot of an artists going to go very far indeed.


38. Carriages – Roots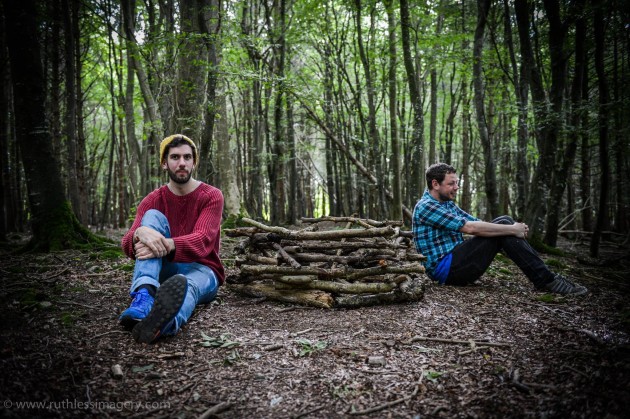 Experimental folk duo Harry Bookless and Aaron Page AKA Carriages are most definitely a unique proposition to behold. Having established a certain reputation on the live front, the duo's forward-thinking craft – and the joyous 'Roots' in particular – has us looking very much forward to what 2015 and beyond has in store for them.
37. Fight Like Apes – Crouching Bees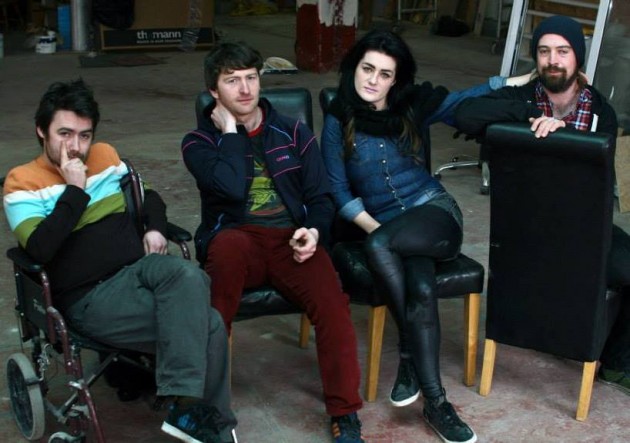 Taken from the easily best-titled EP by an Irish act released this year – Whigfield Sextape – Fight Like Apes seduced us all over again back in March with the spectacular 'Crouching Bees'. Just try to convince us that this isn't an earwormer.


36. The Vincent(s) – Song For The Sea (Courtney Taylor-Taylor mix)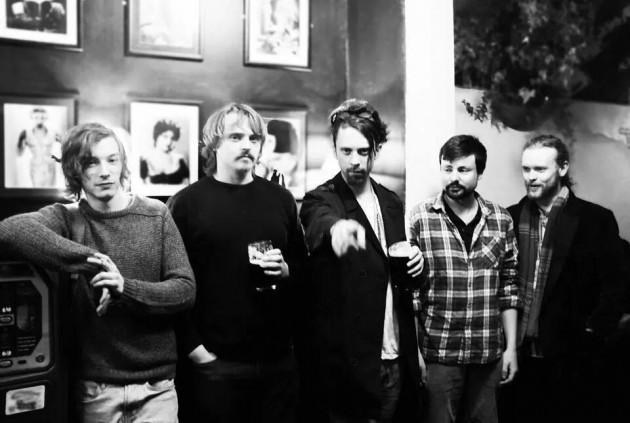 A cut from the Cork "death-pop" shamblers' EP Valley of the Sun, 'Song for the Sea' was taken up by Dandy Warhols guy Courtney Taylor(-Taylor) and fundamentally rejigged, from bleary-eyed sea-shanty to bloodshot psych-rock fuzz-o-rama, with spectacular results.
35. Documenta – TV (Girl On Fire)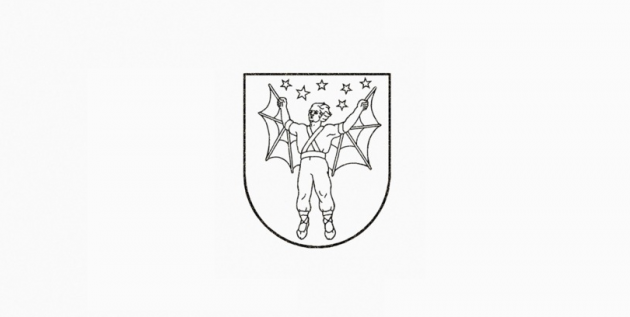 Our favourite track from their three-track Valentines cover mini-EP (the ingenuously titled Latvian Batman), 'TV (Girl On Fire)' by Belfast-based drone band Documenta was a wonderfully-rendered cover by London band The Perfect Disaster. Retaining the two-chorded infatuation of the original, Documenta's masterfully understated cover featured strings and a hypnotic, droning ambience reminiscent of their original material.
34. Talos – Tethered Bones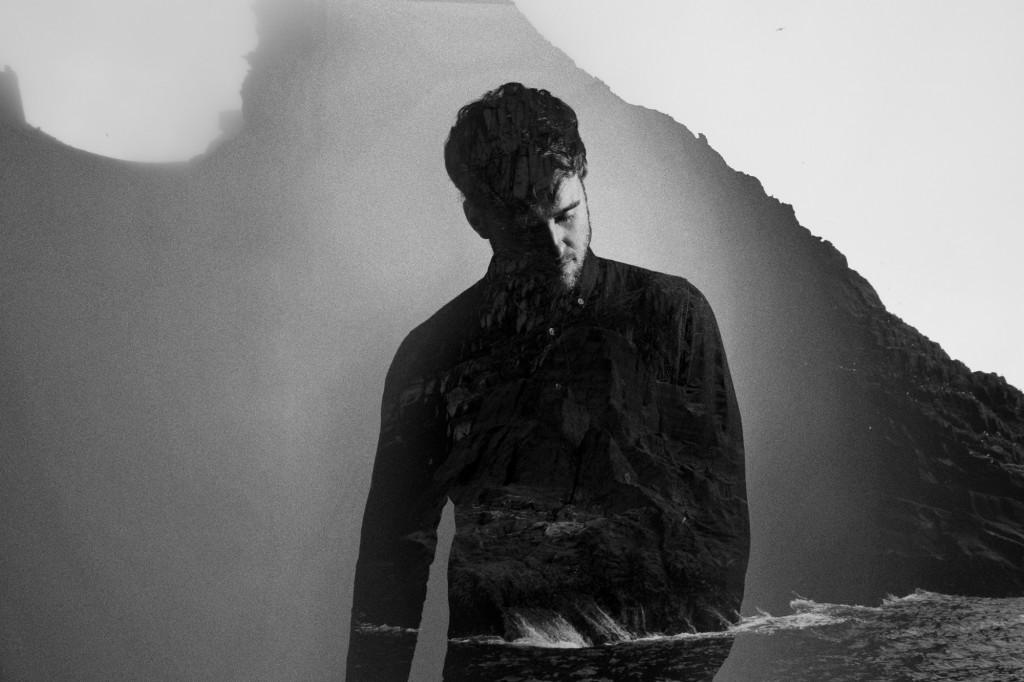 An architect with a crush on Talk Talk, Corkman Eoin French's year has been a quiet triumph, and this polished number summarises his Talos project perfectly, replete with another stunning Feel Good Lost vid. One to watch in 2015.


33. God Knows + mynameisjOhn – Standard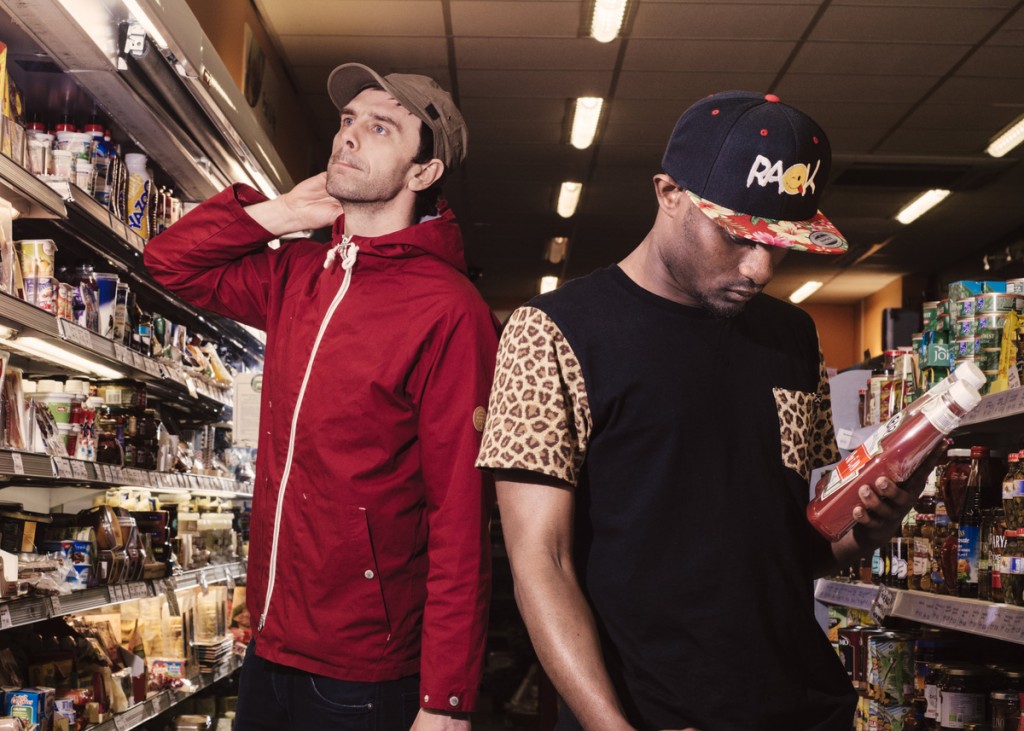 And in 2014, they set just that for Irish hip-hop with a masterclass of a record in Rusangano/Family that rightly came in for high critical praise from everyone from the blogosphere, to Snoop Dogg himself, who handpicked the dynamic duo to support him on tour in Ireland.
32. Cruising – You Made Me Do That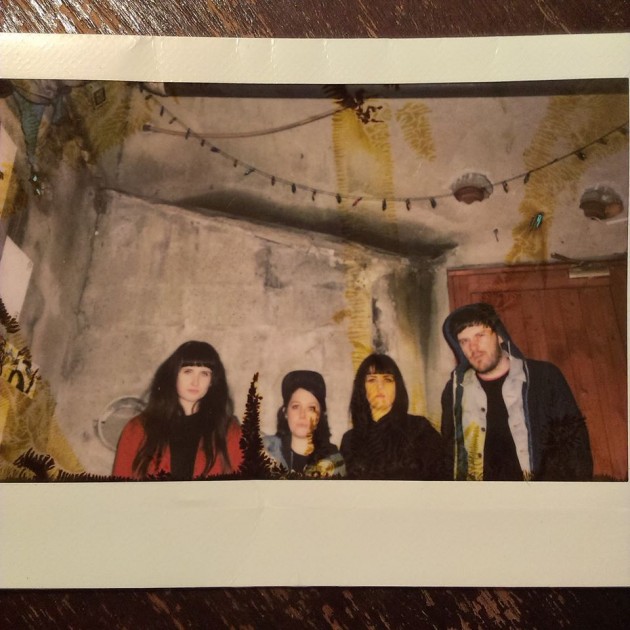 Comprised of members of Girls Names, September Girls and Sea Pinks,Cruising reared their head last November with a scuzzy, two-chorded burst of overcast garage-rock in the form of 'You Made Me Do That'. It pricked our ears and spiked our inner eye from the first crashing cymbal.
31. Subplots – Future Tense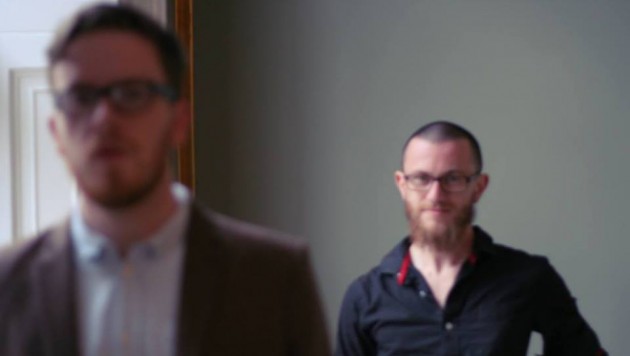 The second single to be taken from Autumning, 'Future Tense' by Dublin duo Subplots was an unravelling art-pop gem, combining juddering, Interpol-esque bass lines with bubbling synth lines and exquisite vocals contortions. The result: a three-and-a-half minutes of exceptionally-produced sonic majesty that ends all too soon.
30. Malibu Shark Attack – Better Off As Friends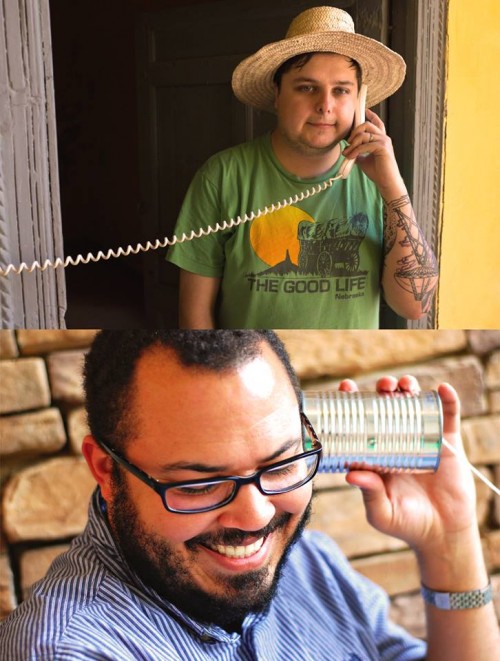 Featuring vocals from Dudley Colley of Dublin trio The Dudley Corporation, transatlantic indie-rap group Malibu Shark Attack (Belfast musician and producer Rocky O'Reilly and Atlanta, GA rapper Tribe One) released the brilliant 'Better Off As Friends' back in February. A definite highlight from their self-titled debut album.
29. Hands Up Who Wants To Die – Dreft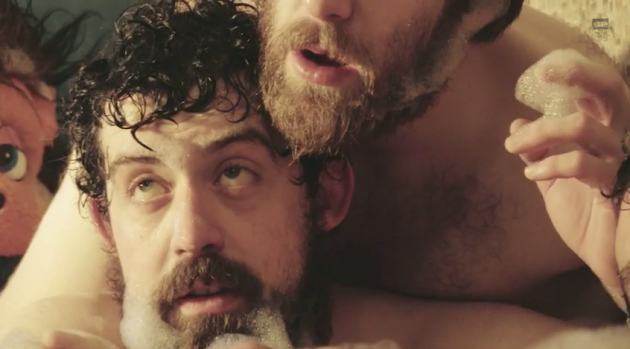 No fucking around. Hands Up Who Wants to Die's heft and vigour took a turn for the sinister with second album Vega in the Lyre, incorporating a well-wielded loud-quiet dynamic to their noise-rock bludgeon.


28. Robocobra Quartet – Artbook Flipping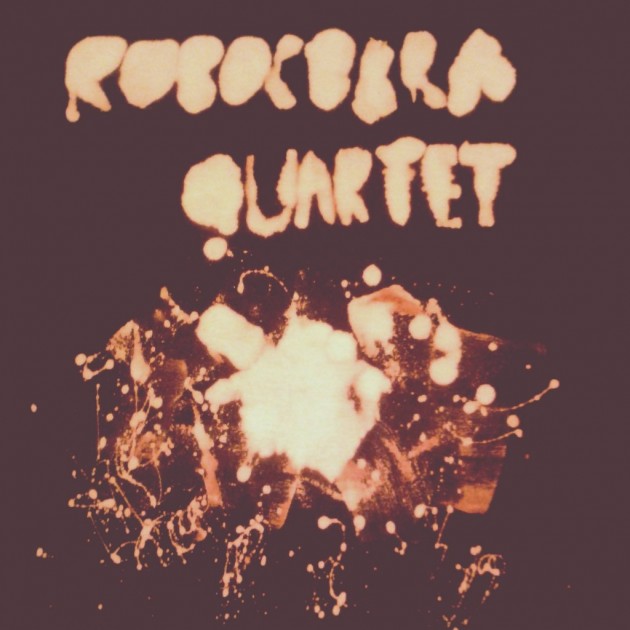 Calling to mind the likes of Soul Coughing, Gil Scott-Heron, Charles Mingus, Allen Ginsberg, Isotope 217, John Zorn and Rage Against The Machine, self-proclaimed "chamber punk" four-piece Robocobra Quartet kicked our ass with their heady blend of hip-hop, jazz, beat poetry-inspired vocals (courtesy of drummer/vocalist Chris Ryan) and improvisational noise on 'Artbook Flipping'/Spring Rounds' in July. The former remains our favourite.
Check out our recent Live Session with Robocobra Quartet here and watch out for piece on the band in the January issue of our physical magazine.
27. Hozier – Take Me To Church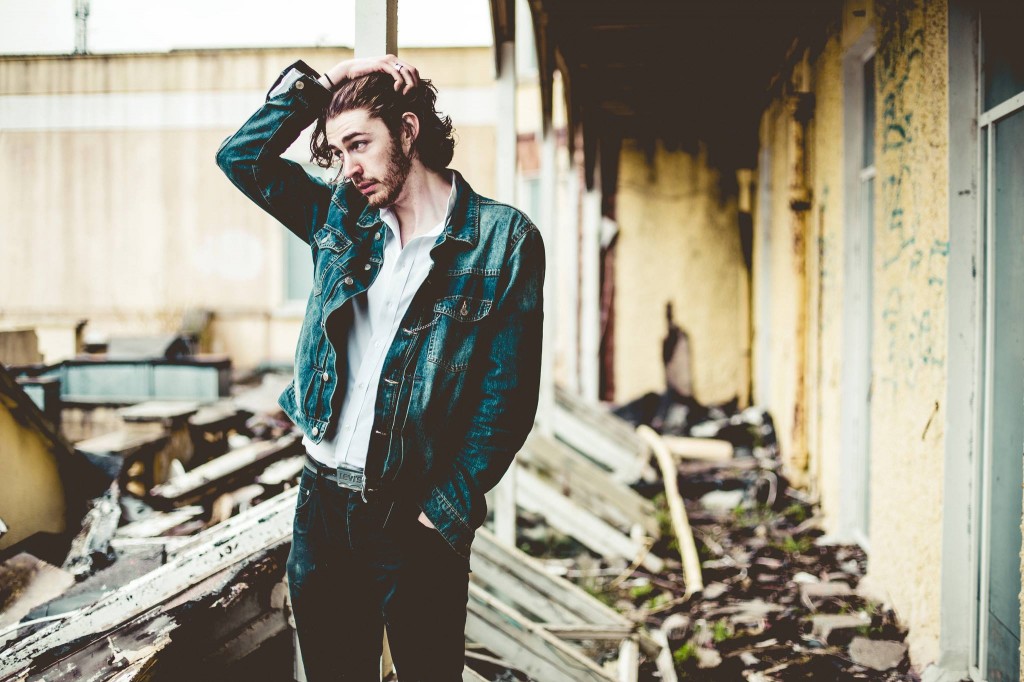 What more can be about this said, really? Utterly undeniable mastery. Been living under a rock? See below.


26. Paddy Hanna – Leafy Stiletto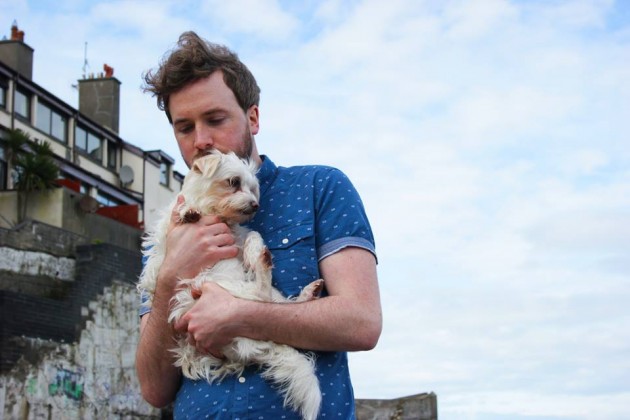 Released at the very start of the year, Leafy Stiletto by Paddy Hanna is right up there with our very favourite Irish albums of the year. The title track from the album charmed us to no end. The chords, the restraint and Hanna's voice: gorgeous.
25. So Cow – Barry Richardson
A typically off-the-wall dose of slinky, guitar-led garage pop, 'Barry Richardson' by Galway trio So Cow called to mind Pinkerton-era Weezer, Blur circa Modern Life Is Rubbish, the (ahem) charming lyrical working class incisiveness of Andy Falco (Mclusky/Future of the Left) and Deerhoof. Greg Saunier from the latter producer the album in which it features, The Long Con. Read more about that and more in the December issue of our physical magazine.
24. Not Squares – Oops Said Hi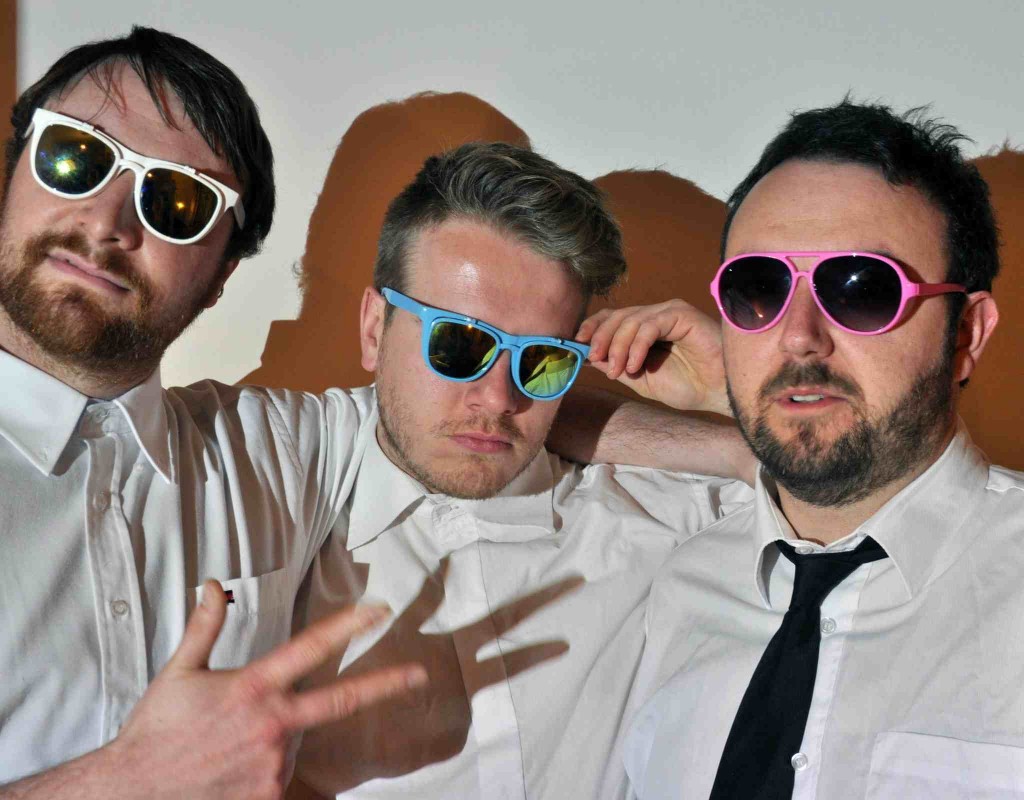 Belfast electro-pop dons Not Squares have resurfaced in December with 'Oops Said Hi'. Taken from their forthcoming second, Strange Brew-released Bolts, it's the sound of a band simultaneously staying true to their (instantly recognisable, Vocoder and beat-driven) sound whilst breaking some new territory.


23. Solar Bears – Interzone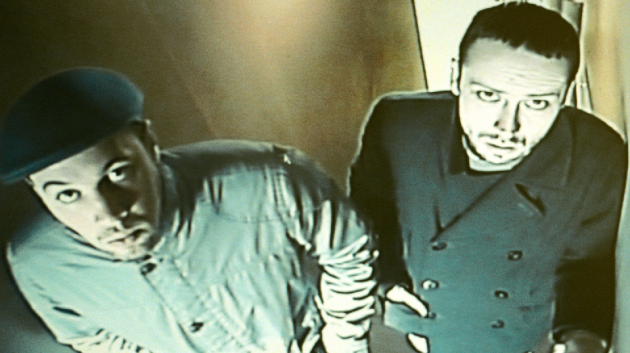 Taken from the pair's forthcoming third studio album – the follow-up to last year's Supermigration – Dublin electronic duo Solar Bears released this fantastic homage to American actor and director Dennis Hopper back in February.
22. All Tvvins – Thank You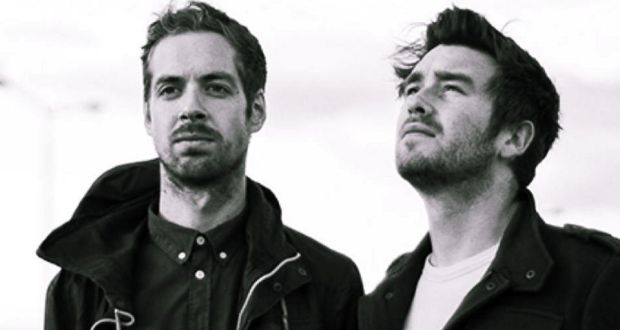 A charming and bewitching math-pop track released as a live video from the post-Adebisi supergroup. Whip-smart in the composition, and beautifully restrained in the delivery, 'Thank You' is a wonderful dichotomy of heart-warming melodies and existential uncertainty, sealed with searing, aching swell guitar.


21. Sea Pinks – Wasted On You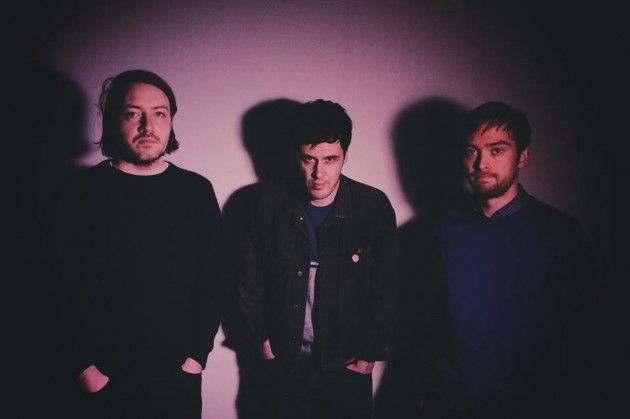 Our outright favourite track from their new studio album, Dream Happening, Belfast-based trio Sea Pinks tapped into something special on the melancholic mini masterstoke that is 'Wasted On You'. Missed the album first time around? Stream it in full here.
20. R.S.A.G. – Don't Move So Fast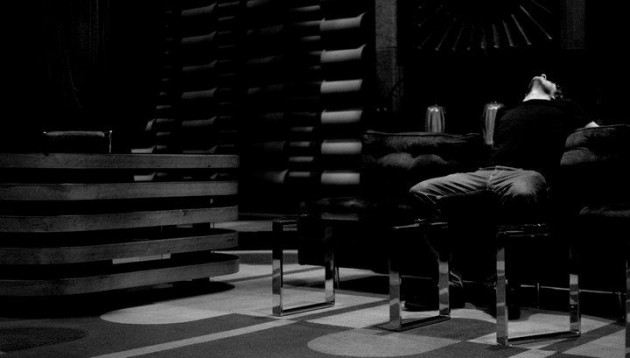 Jeremy Hickey AKA R.S.A.G. returned with yet another wonderfully propulsive solo effort, 'Don't Move So Fast'. Driven by an urgent House beat and featuring Hickey's ever Alan Vega-esque vocals, the track was produced by Hickey, Darkin and The Kilo 1977.
19. Ginnels – Ashton Memorial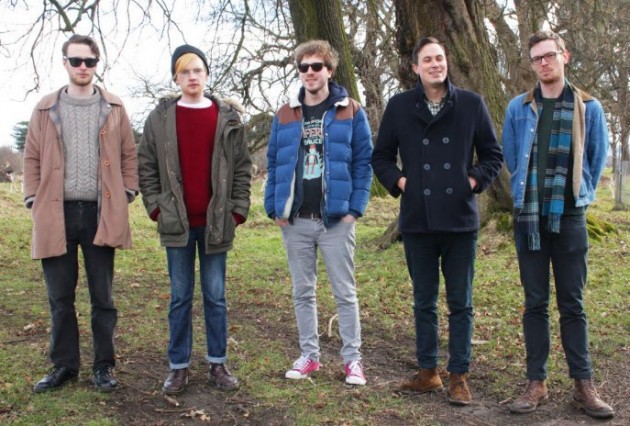 Mark Chester's Ginnels – a well-loved and lively part of Dublin's ever expanding DIY scene – released the outstandingly good A Country Life back in March. The fourth track on the album, the immaculate musical wanderlust of 'Ashton Memorial' pretty much took our breath away.
18. Jape – The Heart's Desire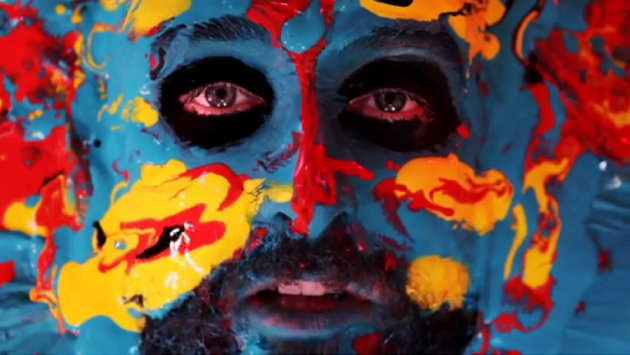 Having spent the last couple of years residing and recording in Malmö, Sweden, Richie Egan AKA Jape re-emerged with the Hot Chip-esque synth-pop of 'The Heart's Desire' in October. Album number five, The Chemical Sea, is set for release in January. We cannot wait.
Check out the first video of our recent Live Session with Jape for 'The Heart's Desire' here.


17. September Girls – Veneer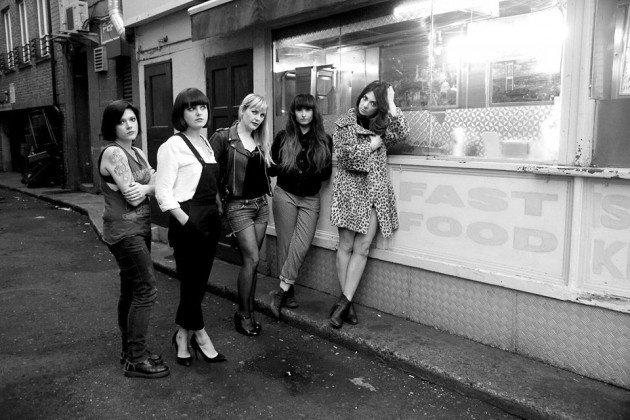 Psych-tinged and feedback-soaked in all the right places, September Girls positively confirmed their rather exciting metamorphisis with 'Veneer', the title track from their forthcoming EP of the same name on Kanine Records. Swooning and sinister in equal proportion, tapping into an inner recess, looking far beyond pacific, jangling, Summer pop.


16. MMOTHS – Yago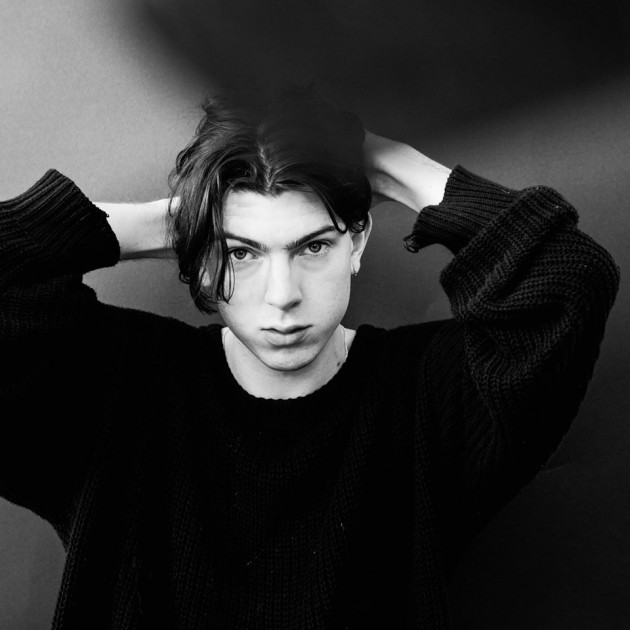 Having been taking some time off to focus on the writing and recording of his second studio album, Jack Colleran AKA Mmoths dropped the rather lovely 'Yago' in October. Bearing the marks of some serious transformation over the last twelve months, the track is a subtly ecstatic electronic trawl, culminating in a sigh of quietly shattering, skittering noise.
15. Hot Cops – Origami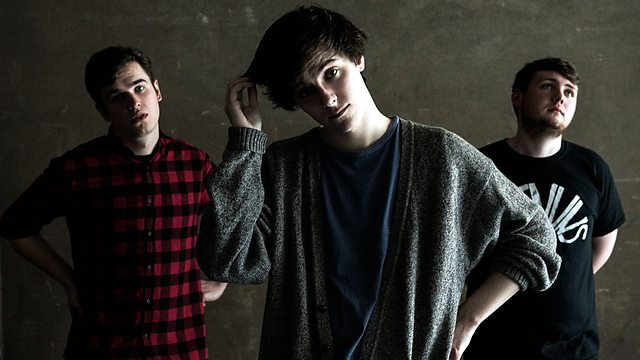 Easily one of the most exciting young bands to come out in Belfast in quite some time, indie rock trio Hot Cops delivered the brilliantly realised slacker ode 'Origami' as part of Oh Yeah Centre's Scratch My Progress programme in November.
14. The #1s – Heartsmash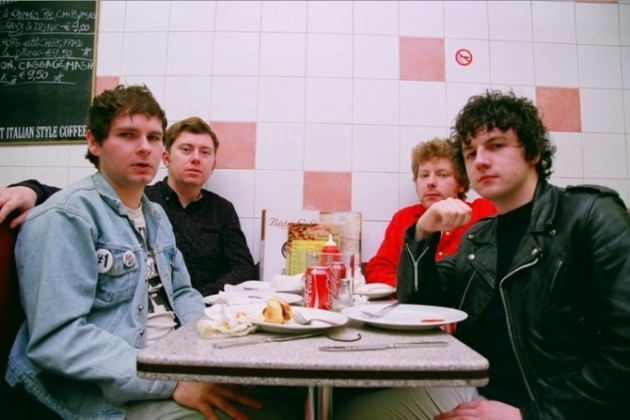 A punk-inflected power-pop quartet from Dublin, The #1s know a thing or two a quick and powerful single. A wonderful paradigm of that, 'Heartsmash' is a rampant, breathless 105 seconds of Buzzcocks-esque bliss. Make sure to check out their self-titled debut album.


13. Women's Christmas – Rope of Foam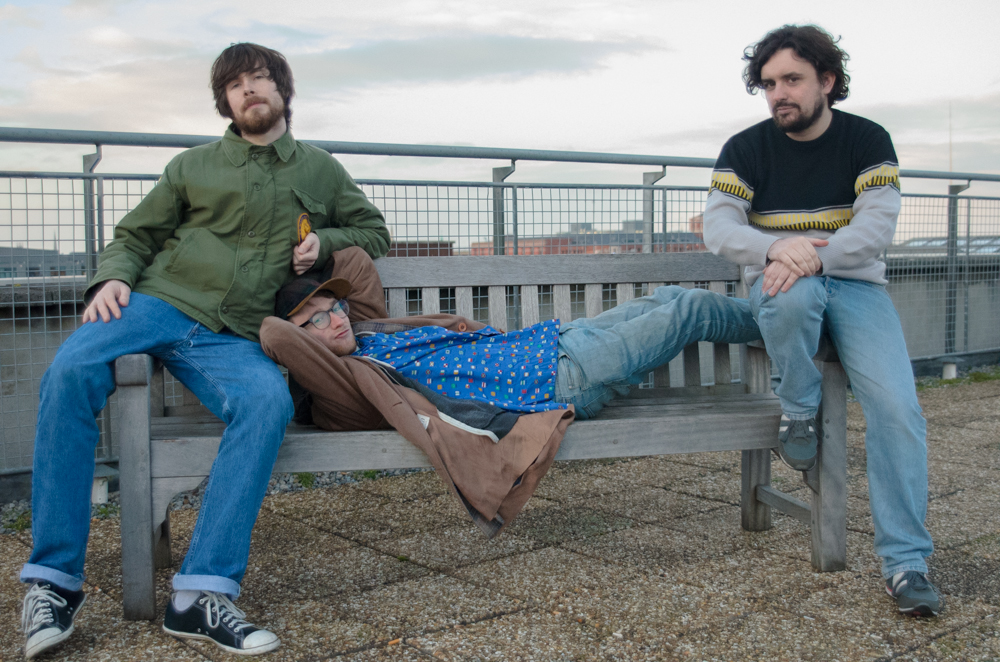 Having "tried to consistently rewrite The Thermals' best song and inject it with the fuzzed our wonky joy of Ronald Jones-era Flaming Lips (1993-1996)" Dublin three-piece Women's Christmas are easily one of very favourite bands around at the minute. 'Rope of Foam' from their downright deadly debut album, Too Rich For Our Blood, is very much our jam. People still say that, right? "Jam"?
12. Adebisi Shank – World In Harmony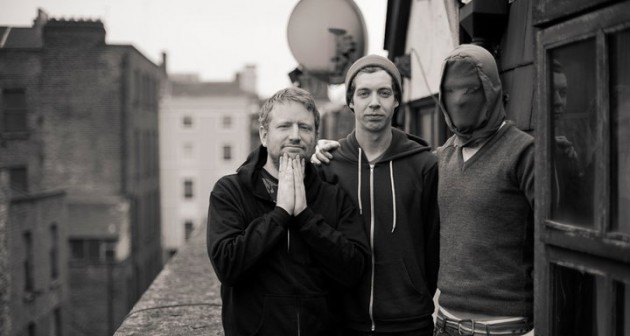 Right before breaking our hearts by splitting, they had to go and prolong our heartache with their third and final LP. Although the album was far more considered and textured than their much-feted second LP, streaming lead-off single 'World in Harmony' strikes the balance between urgency, immediacy, and ingenuity perfectly.
11. Ships – The Space Inside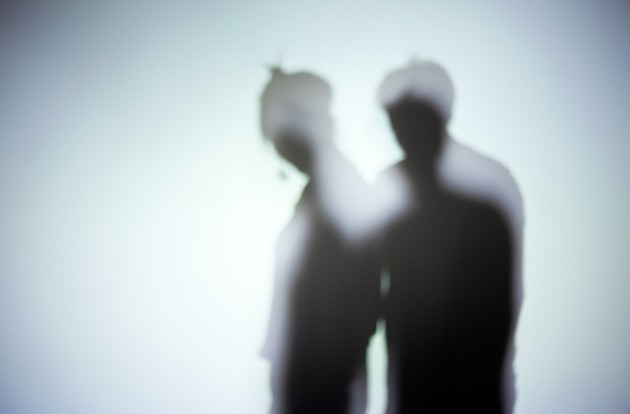 Dublin duo Simon Cullen and Sorca McGrath AKA Ships conjured timeless disco pop glory on 'The Space Inside' earlier in the year. From the very first listen, it felt instantly infectious, wonderfully linear and deeply familiar. Better still, at over six minutes in length, it just keeps on giving.
10. I Heart The Monster Hero – Toni Bailey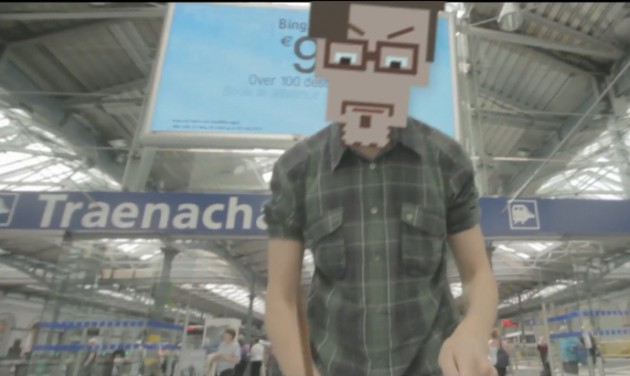 Accompanied by a brilliant video of them performing the track in a busy Dublin train station during the summer (easily one of our favourite videos of the year) Dublin lo-fi indie pop band I Heart The Monster Hero wooed us with the most excellent 'Toni Bailey' in September.


9. SlowPlaceLikeHome – Luna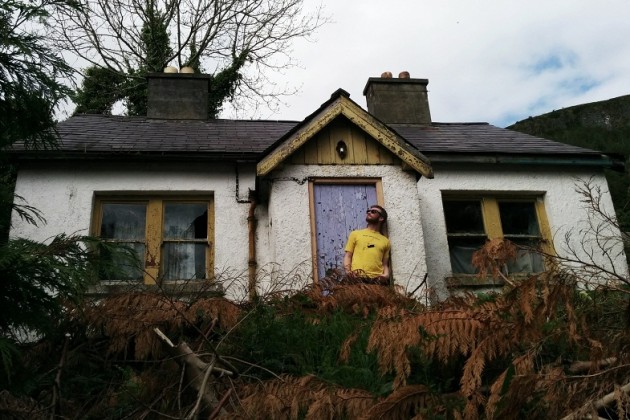 Having caught our ear at the start of the year, Donegal producer Keith Mannion AKA SlowPlaceLikeHome released the majestic Romola earlier in the year. Taken from that, the phantasmal 'Luna' is most certainly one of our favourite Irish tracks of 2014.
Sadly, it seems you can only appreciate the track (and album) via iTunes. Fear not, though: we've been reliably informed that Romola will be released on vinyl via new-fangled Belfast imprint Quiet Arch in early 2015.
8. Robyn G Shiels – Tender Is The Night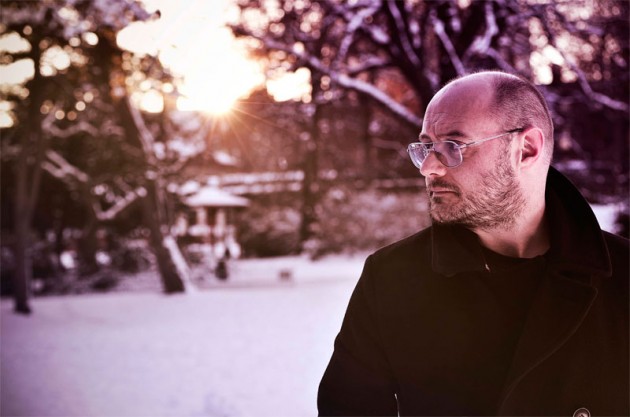 A crushingly impressive peak on his long-awaited second album, The Blood of The Innocents (winner of this year's Northern Irish Music Prize, no less) 'Tender Is The Night' by Robyn G Shiels is akin to the most beautiful sledgehammer blow to the chest. Oxymoronic? Only on the weekends, baby.
7. Sleep Thieves – You Want The Night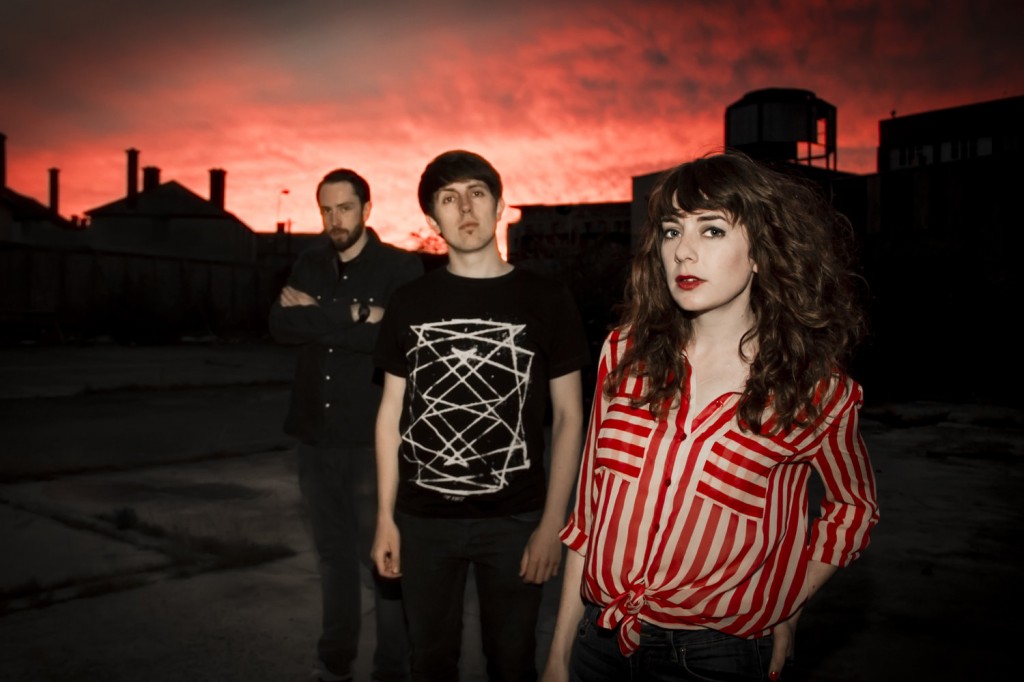 A regular fixture on the likes of BBC 6Music, the boundlessly enchanting 'You Want The Night' by Dublin electro/indie-pop trio Sleep Thieves intoxicates in a swirl of synths, bass and Sorcha Brennan's utterly beatific vocal delivery. Also includes slightly inevitable but wonderful vocoder.
6. Slomatics – Troglorite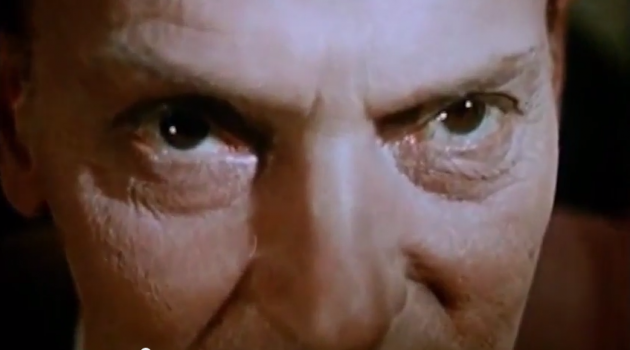 Belfast-based doom overlords Slomatics have long been one of our favourite riff-heavy Irish acts. Ten years and a couple of line-up changes into their evolution, the three-piece unveiled their latest single, the decidedly devestating 'Troglorite' back in January. The four-and-a-half minute minute opening track to the band's fourth album, Estron, the creeping, drop-tuned offering evoked the likes of Sleep/early High and Fire and Conan (a band the guys released a split with back in 2011) in equal proportion. Mighty.


5. Ciaran Lavery – Left For America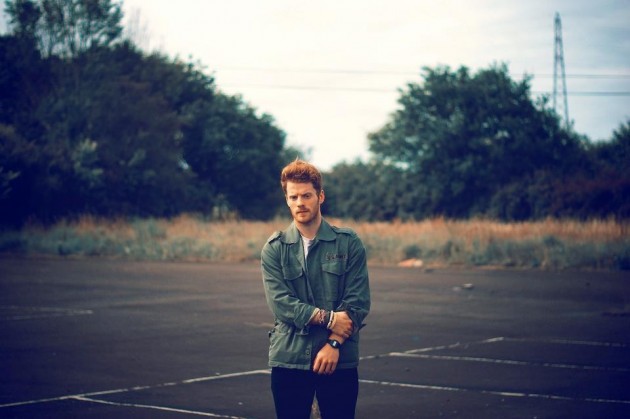 One of the finest songsmiths this country has ever produced – and inevitably destined for massive things in 2015 – Northern Irish singer-songwriter Ciaran Lavery won us over yet again with the opening track from his Kosher EP back in May. Accompanied by our favourite video by an Irish artist this year, 'Left For America' is an irrefutable work of songwriting genius. In summation: we dig it, you know?


4. Elastic Sleep – Slip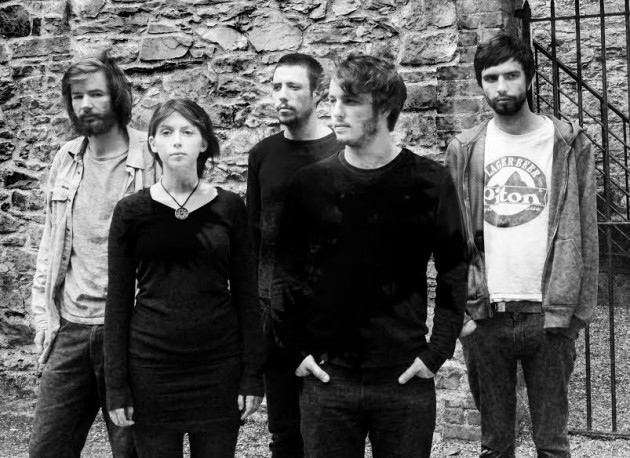 A big fat banger to end a banger year for the Cork shoegazers, that sees them move slightly out of the ethereal and into the concrete. Titanic drums, a Pixies-esque bassline and walls of guitar noise frame Muireann Levis' ever-gentle yet commanding voice as it progressively distorts throughout.


3. Girl Band – Lawman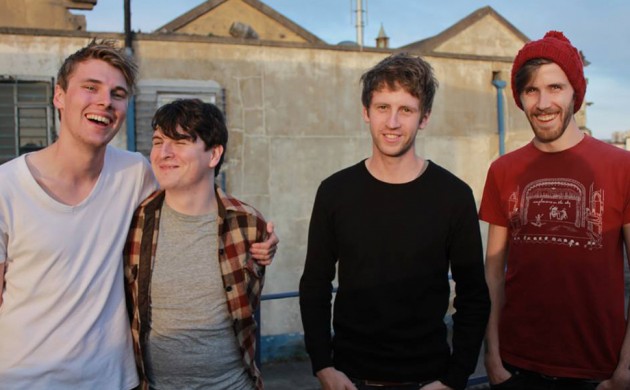 One of Irish music's true success stories of 2014, Dublin quartet Girl Band caught everyone unawares at the start of the year with their blitzing and utterly bombastic breakthrough single 'Lawman'. A psychotic and frenetic noise-rock masterpiece, it immediately set the ball rolling for a journey that has seen the band support Slint on a tour, gain an ever-attentive fanbase outside of Ireland, deliver a landmark performance at Electric Picnic 2014 and sign to Rough Trade Records. Absolutely remarkable and no mistake. See them live, often.


2. The Altered Hours – Dig Early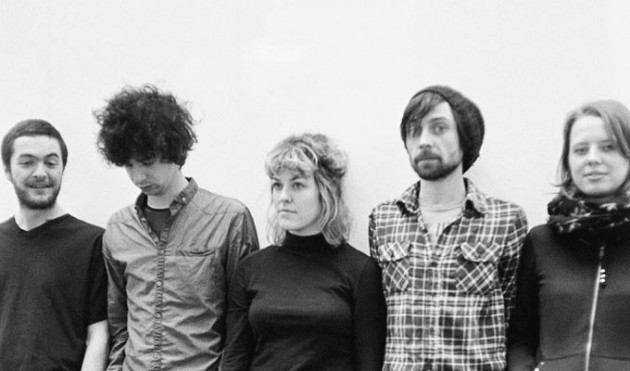 Showcasing a hitherto unseen aggro to Cork's much-loved psych-rockers, 'Dig Early' hangs on wailing lead guitars and dour repetition to hammer home its panicked point. Absolutely perfect production adds to the weight, and overall, the song makes for a omen of things to come with their impending debut full-length.


1. Princess – Molly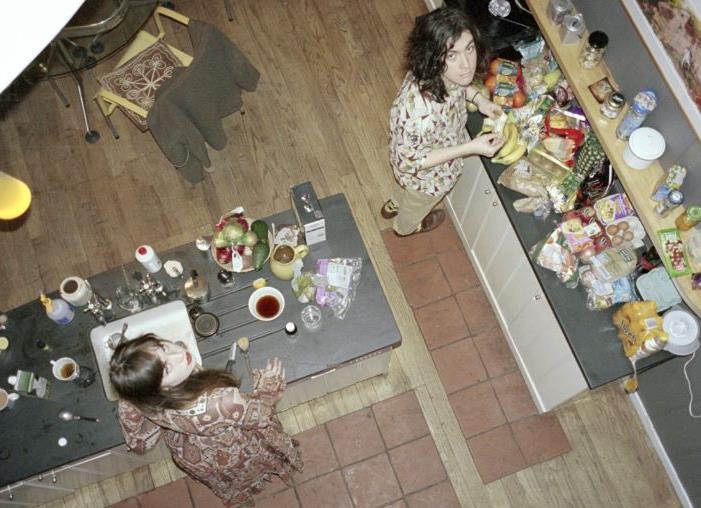 Following their shoegaze and indie rock inflected first EP and single, Dublin experimental duo Princess released the sprawling cathedral-sized dream-pop single 'Molly', and it's their – and Ireland's this year, we argue – finest work. Its amble-paced junkie looseness oozing from every aural orifice, evokes the titular Molly, who or whatever she may be. Its glassy, Beach House-recalling lead line is underpinned by gently strummed, autumnal rhythm guitar textures in the vein of Dirty Three. With 'Molly', Princess manage to embody the spectre (or Spector, potentially) in just under eight minutes.