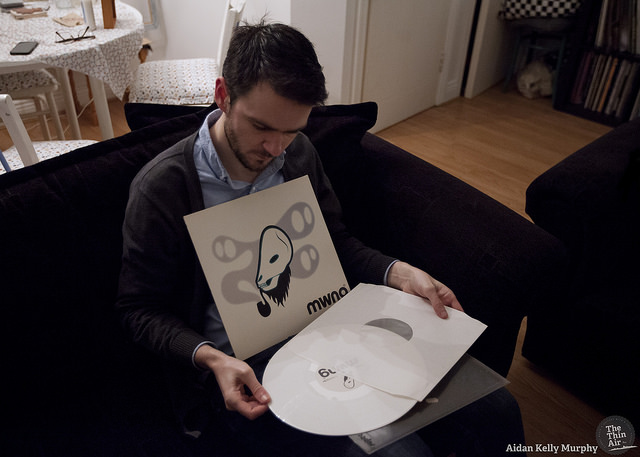 Featured arguably the most eclectic choices to date (and there's been quite a few of those) Brian Cash from Halves chooses and talks about his all-time favourite records, including Mogwai, The Redneck Manifesto and a Disney compilation.
Photos by Aidan Kelly-Murphy.
Super Furry Animals –  Mwng
Tim from Halves, to his credit, got me into the Furries. I was always slightly confused by them before that. Pretty much all their records are amazing but I have a special place in my heart for Mwng (above): it's the sound of a band doing exactly what they want to do without pandering to expectation. An all-Welsh album recorded in a living room shouldn't sound so good. I'm also a bit of a packaging geek and Pete Fowler's multilayered pipe-smoking ghost goat  fits the feel of the record perfectly.
Jonny Greenwood – Suite from There Will Be Blood

This is hands down my favourite film ever. Those around me have had to put up with me blabbing on and on about it for almost nine years. I wasn't a huge fan of PT Anderson before but was curious to see a film with a score by Jonny Greenwood. It's a black comedy shot like a painting and scored like a sci-fi horror. I've been big into collecting film scores for a while now but this is one record that I put on quite a lot at home (also his score for The Master). This is a live performance by the Copenhagen Philharmonic Orchestra.


Various Artists – Studio One Women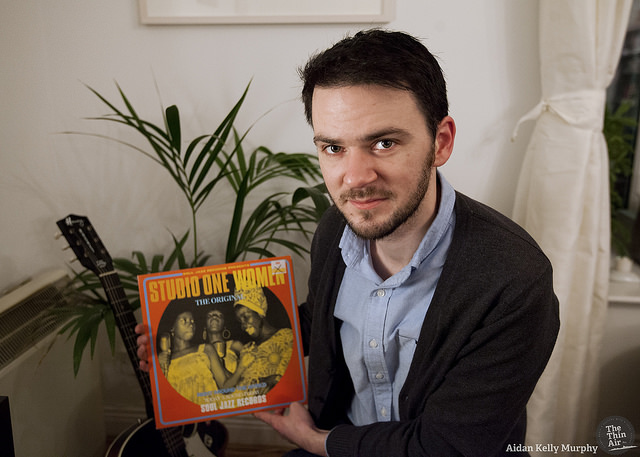 Never a huge raggae fan but kept hearing this album come on back when I worked in Tower Records. I had an amazing few years working there which led me to many types of records I otherwise wouldnt have heard. I'd say it could have been the 4th or 5th time hearing this that I realised its such an amazing compilation. All female harmony groups from Jamaica singing these lo-fi love songs. Reminds me of m'good pal Domino.
Greatest Hits of Disney – Vol I
Slightly odd choice but I love this record. I was recently at the Walt Disney museum and it made me want to go back and listen to all these recordings. The strings and vocal harmonies from that era are magic and any song with Phil Harris singing is ok by me.
Mogwai – Young Team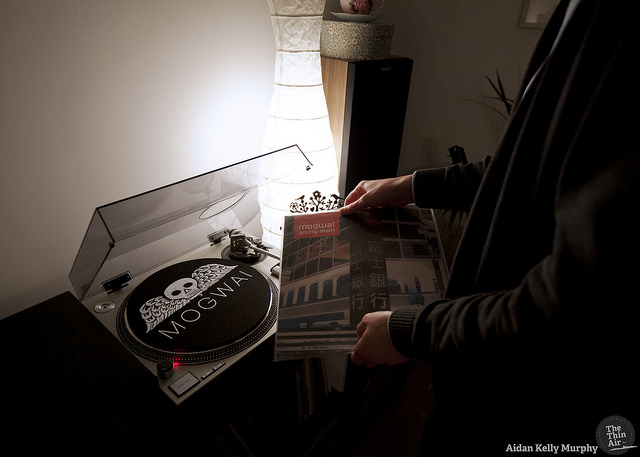 The most money I've spent on a single LP. Before the boxset a few years back, there was only the long sold-out 1997 pressing so I paid over 100 to get a decent copy shipped from Japan. This album was a complete 'gamechanger' for me. It would have been my first year in college and I had just discovered them. Listening to Young Team at top volume is almost a hobby. I'd pity the neighbours but they had a party once where they played some stupid Coldplay remix on repeat.


David Cross – Shut Up, You Fucking Baby!
I'm a standup fan and a vinyl geek so it made sense to start collecting comedy albums. I've heard the stories and punchlines so many times but I still love putting on David Cross and Patton Oswalt records. It's a very strange experience but a nice way to get a chuckle.


The Flamingos – Flamingo Serenade
I have recently grown to love all thing doo-wop. This is a gem of an album- just harmonies stacked on harmonies. Great for Sundays, hangovers and the like.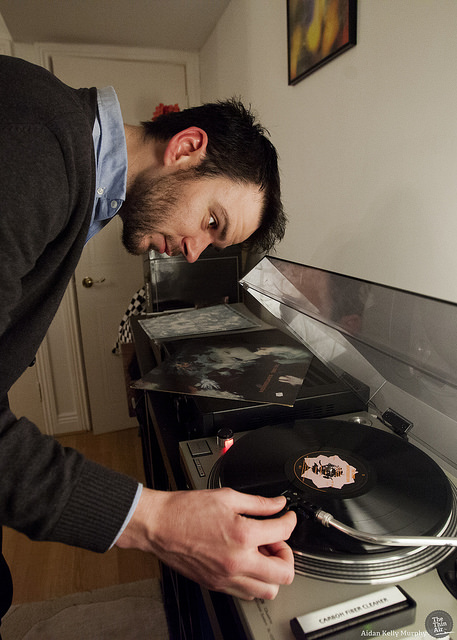 The Cure – Disintegration
An obvious one, but a great one. Picked up this original pressing in Munich when I was stranded there. We'd been booked to play a big festival and it got cancelled the minute a couple of us landed gear in hand. I love The Cure and this record gets played very regularly at dinner time. Good eating music.


The Redneck Manifesto – Three LPs
Very lucky to have one of these as they seem to be rare. Happened to call into Road the day they went on sale and nabbed one. There was a period around the release of I Am Brazil  that I was seeing them play every other week. National treasures who need to return.


Arab Strap – Mad For Sadness
There a couple of bands that I get very OCD/completist about and Arab Strap are one. They are the band it took the most work to get into. I can see why people would hate them but so many of their records are like nothing else. For about give years they just used crappy photos of their friends, lovers, exs and selves as the cover art. If any other band did that it'd look gimmicky/shite but Arab strap albums look as great as they sound. Ramble ramble.