Articles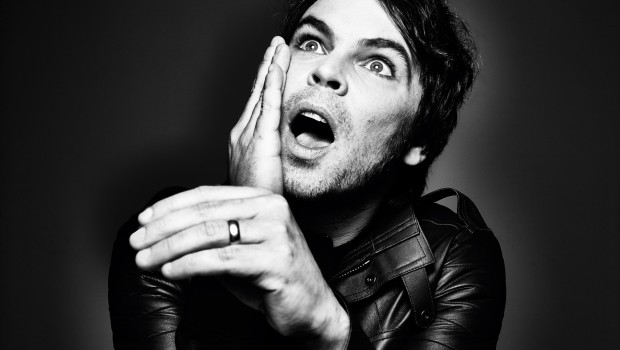 Published on February 27th, 2015 | by The Thin Air
0
Festival Preview: Cathedral Quarter Arts Festival 2015
The Cathedral Quarter Arts Festival is now in its 13th year and it's heartening to see that it is still going strong. After last year's devastating cuts to the arts industry the city has sadly kissed goodbye to many similar events.
The festival will launch its full programme in April but for now they have released some tantalizing details to keep the culture vultures circling.
Joining the likes of Supergrass frontman Gaz Coombes and Dublin electro wizards Le Galaxie – amongst several acts announced this morning – Irish stage actor Phelim Drew is bringing his celebrated adaptation of Down and Out in Paris and London to the festival. Orwell's account of his time living in poverty in two of the world's greatest cities is wry but deeply unsettling and Drew tries to preserve these aspects in his one man show with a stark and simple approach.
Former Dr. Feelgood guitarist Wilko Johnson is following the success of his joint album with Roger Daltry with a national tour. Johnson was given 10 months to live in 2012 after being diagnosed with cancer, but now miraculously cured and cancer free he is back on stage and back in Belfast. He always delivers a good show, but punters should know his stage style can often be intimidating and furious.
Paul Muldoon, the Armagh-born protégé of Seamus Heaney, will be reading from his first collection of poetry since Heaney's death. Muldoon currently resides across the Atlantic so this is a rare opportunity to see and hear a local Pulitzer Prize winner on home turf. Be prepared to weep publicly.
If you fancy a humorous dander through time on the arm of a witty comedienne then look no further than Lucy Porter's new show: Me Time. Porter has been a constant and a favourite at the Edinburgh Fringe Festival for many years now. Unabashed, feminist and highly entertaining Porter is the perfect time-travelling companion.
The programme so far demonstrates the thoughtfulness and passion of the people who put this festival together. Of the 60,000 people who will tread the cathedral quarter cobbles in May I trust few will go home feeling un-catered for or frustrated. Eve Rosato
Go to the Cathedral Quarter Arts Festival website here for more information.