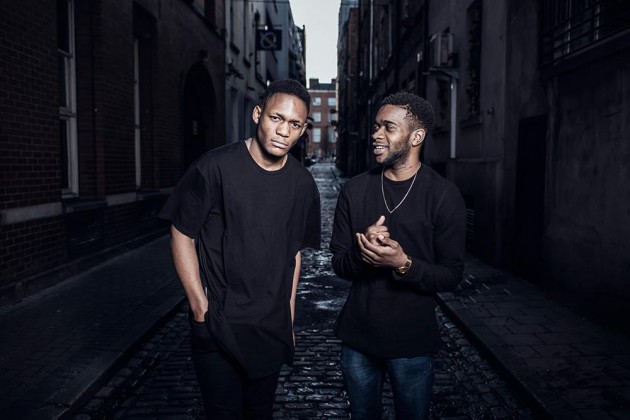 In this installment of Inbound we chat to Jessy and Tony from Dublin based hip-hop trio Hare Squead about the foundation of their sound, sidetracking profanity, their forthcoming debut album and more. Photos by Alessio Michelini.
So tell us about Hare Squead. Who are you, and what's your deal?
We are just three polite boys from Dublin who like to sing and perform, and make people happy. We want to be joyful and energetic and we want to spread that to other people.
Discuss each members individual strengths and traits and what you bring collectively.
We decided to write these about each other, just to explain the third person sentences. Tony is synaesthetic and sometimes gets ideas for songs from interesting tastes and flavours, he can hear the music through his tastebuds so to speak, sometimes this is a weakness though because he eats a lot of burritos, and we are afraid of turning into a Mariachi band. Jessy's strength is his weakness and anyone who knows him personally will understand that, and it comes across in his music too, he is a sensitive soul. Henoc plays six instruments and is all about music, we feel like he is the Stevie Wonder to Tony's Kendrick Lamar and Jessy's Pharrell. If Stevie Wonder, Kendrick Lamar, and Pharrell joined forces they would be unstoppable, and not just in music.
We can't help but notice the absence of Henoc for our photoshoot? 
Henoc had an exam that day so unfortunately couldn't be involved. He's here in spirit in the shot below!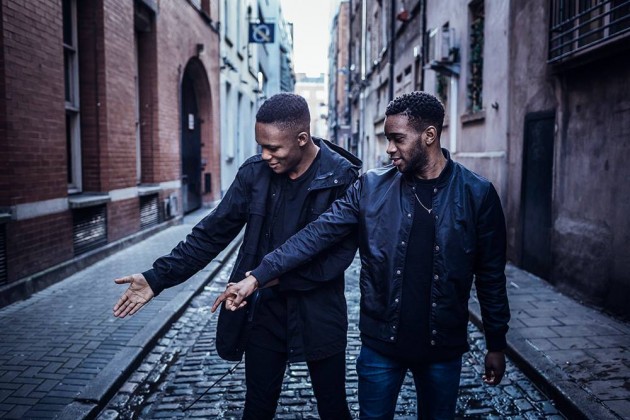 Your BreakingTunes mentions that you've made an artistic choice to exclude profanity. Is that your natural state, or is there some thinking behind it?
It wasn't really a contrived thing, it's just our personalities, we want to be more creative with words, also we are from Dublin not Compton so all that aggression and language wouldn't be authentic for us.
Your bio also mentions art and poetry. Are they part of the music, or do you delve into other art forms, too?
We do all kinds of stuff but right now music is our focus, and the rest are just hobbies.
You just released 'Bop with it' along with a great video for it. How has the response been?
It's getting played on lots of radio stations, which is encouraging, but we are always looking forward to the next single.


The album's on the way. Are you done recording? Tell us a bit about it.
We are working on it now every day, but it we are still in the creative process and are only approximately 19.68% done so far. It will probably be ready before the summertime.
You're going out to Canada in May. How did that come about?
We played at HWCH festival last year and we met a lovely chap from Canada called Iain who invited us over. He has two i's in his name, so that wasn't a typo.
Irish rap/ hip-hop scene is definitely on the rise. Do you think the next generation of Irish acts will have more of an urban feel?
We don't really care how they feel as long as they are happy, and making the music they love and are true to their hearts. The whole concept of urban is a bit 00s anyway. We don't really focus on hip hop either, we don't care about genres as long as it's good.
We have to ask about the name. Why Hare Squead? Is it inspired by Dublin band Squarehead by any chance? 
There is a black person hair style, like Will Smith in the 90s, and we would call it square head. We had that hair style at the time we started the band, so we just anagrammed it.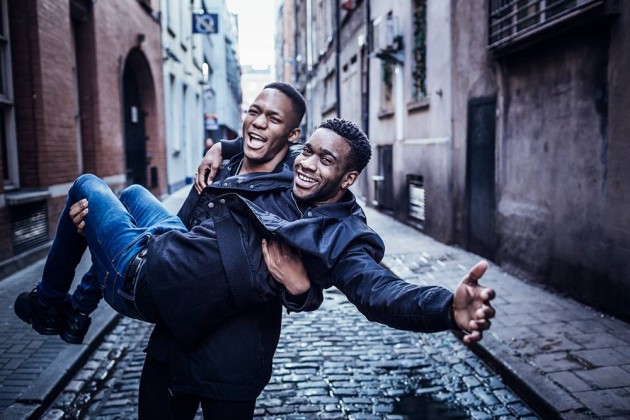 What are your hopes for the future?
We would like to work with Enya and Justin Bieber, and we also dream of world peace.
Any gigs and upcoming releases?
We are playing Life Festival, supporting Le Galaxie, and doing a show in Galway with Rocstrong, and we are planning our own headline show too.