Articles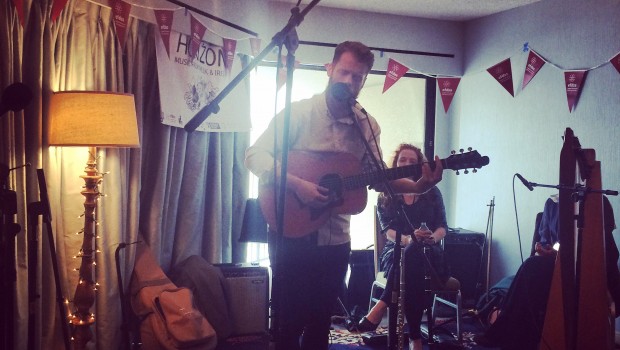 Published on February 26th, 2015 | by Brian Coney
0
Tour Diary: Ciaran Lavery in Kansas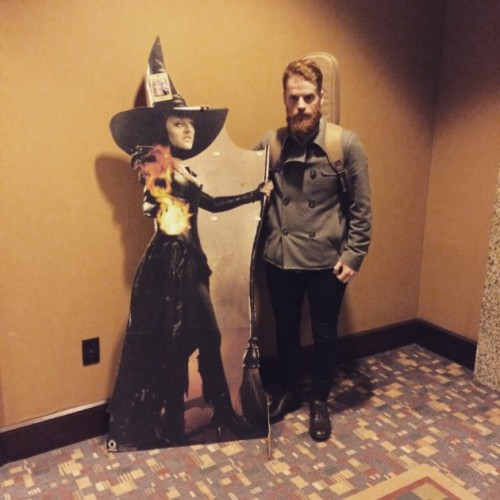 Head of Belfast-based imprints Champion Sound and Quiet Arch, Lyndon Stephens reports back from Northern Irish singer-songwriter Ciaran Lavery's recent industry festival jaunt in Kansas
Thursday
Accompanied by yours truly, Ciaran Lavery flew to Folk Alliance festival in Kansas City, Missouri last week four days of intense industry showcase gigs. Famous for Dorothy, Toto, Union Station, The Liberty Memorial, BBQ and as the State where the Civil War started, Kansas hosts this industry event with a difference.
Everything takes place over four days in two interconnected hotels. Labels, management companies, agents, magazines and government agencies rent rooms or suites (depending on the size of their pockets) and showcase artists. Delegates wander from room to room, hanging longer in the ones with the best music or sometimes the best free bar. It's a bit like being at the biggest house party you were ever at but with lifts and live music in every room.
Ciaran arrived on Wednesday, first meeting the Wicked Witch before playing his first showcase in the UK Horizons suite. Thursday started with a visit to Union Station, home to one of the world's biggest collections of working vintage toy trains. Two shows followed that day, again in the Horizons suite. The first was in the round with a folk duo on harp and flute. This shouldn't have worked but really did; the contrast between Ciaran's raspy, powerful songs and their ethereal sound highlighting the opposing quality of both.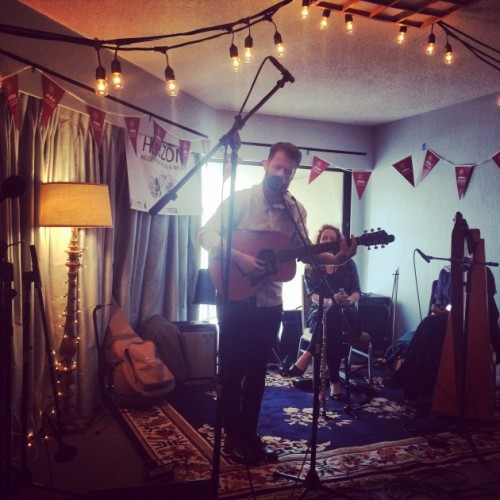 Next up was a visit to an exhibition of folk art, featuring portraits of sung and unsung legends of American musical folklore.Thursday finished with another late showcase – much congratulations in the hallways, the realisation that Friday and Saturday had more shows scheduled and that none of the jet lag had gone.
Friday
Friday was notable with a visit by Paul Magill, an old friend of Ciaran's who has been living in San Francisco for a few years and who flew in to hang out for the weekend. This didn't turn out as innocent as it seemed on paper.
The first work part of the day was the filming of three tracks for the Pinball Sessions, filmed in the Sweet Beaver Suite which was the location of this evenings showcase gig. Much alcohol was consumed pre showcase. The showcase went down a storm – a busy room with great atmosphere.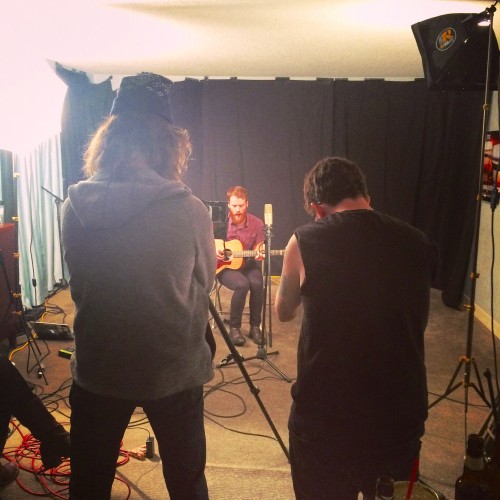 After the show things got interesting as Ciaran and Paul trawled the hotel rooms, getting drunker and Paul getting louder as the night progressed. At 5.30 am Paul was missing in action. At 6am a search party was sent to find him. He was asleep in the corridor of the wrong hotel outside the correct room number. As they say you can take the man out of Lurgan but …
At 6am both hotels were still alive here and there with impromptu buskers and sessions dotting the landscape along with drunken wanderers.
Saturday
Saturday was the last day of shows. First off was a packed show in the round session with Roaring Girl Collective. Ciaran Lavery, TRAD ATTACK, I Draw Slow and Bernadette Morris all played two tracks each. For thirty minutes the temperature in the room rose as it became busier and busier until Ciaran finished off the session with 'Left For America' in a room that felt like a rush hour tube.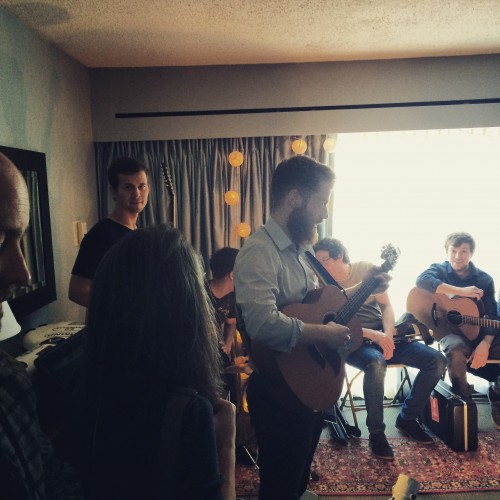 At 7pm, it was official showcase time which, to be honest, was mildly disappointing as these were held in larger rooms and the atmosphere just wasn't as special as the hotel room showcases.
Finally at 1.30 am the Horizons suite was the last showcase of the trip and it was a special one, a lot of friends making an appearance, including Pete, the friendliest man in Kansas. With not a dry eye in the house Ciaran said farewell to Kansas with a tight set interspersed with witty observations of the festival and its eccentric ways and folks. Lyndon Stephens