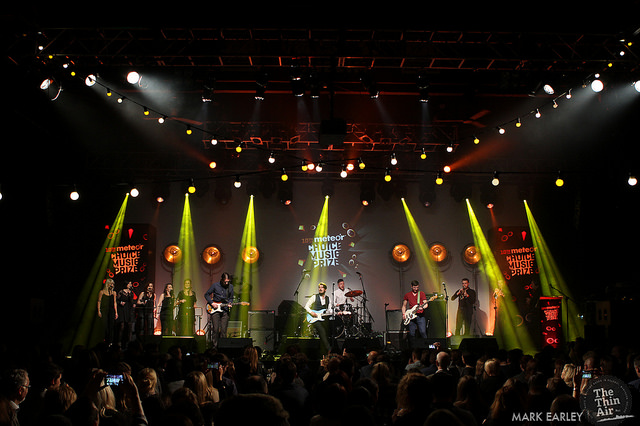 Contemporary Irish music supergroup The Gloaming walked away with the top prize of Irish Album of the year last night at 10th annual Meteor Choice Music Prize Awards. They beat off stiff competition from a stellar pack of nominees including a mix of well established and lesser known indie favourites.
The judging panel, made up of Irish music media professionals and chaired by Tony-Clayton Lee, described the debate around choosing the winner as a somewhat "tricky and contentious" decision but ultimately it was the mix of contemporary, experimental and traditional music on the eponymously titled album from the Gloaming that won through.
The group made up of Martin Hayes, Iarla Ó Lionáird, Caoimhín Ó Raghallaigh, Dennis Cahill and Thomas Bartlett weren't there to accept the prize as they are currently touring in Australia but there was a notable cheer of surprise and delight from the crowd as Richie Egan from Jape called out the winner.
Of the ten artists nominated for the €10,000 prize, only 4 were there in person to showcase their music which, while disappointing for the sold out crowd, it could be said that it's indicative of how well Irish music is doing so well abroad.
Music on the night came principally from the Irish Song of the Year shortlist. DJ Kormac and his big band who opened the night's proceeding with two tracks including his nominated song 'Wake Up'.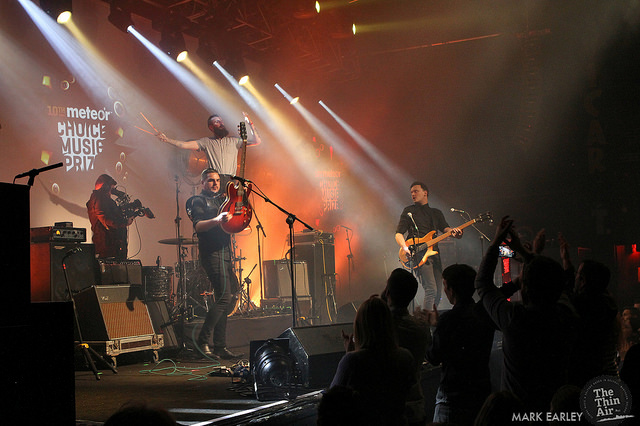 The Minutes and The Little Hours followed him playing a couple of songs each and then the first prize of the night for Irish Song of the Year award went to The Script for their song 'Superheroes'. Many people have their firm favourite song from the shortlist and the result may divide opinion ultimately it was the public vote that chose the Dublin natives.
Next up was the Riptide Movement who proved their nominee status playing three tracks from 2014 album Getting Through. They had the largely industry crowd singing along and  belting out the feel good 'It All Works Out' as their final track reminded everyone that there is only more good things to come from this Lucan quartet.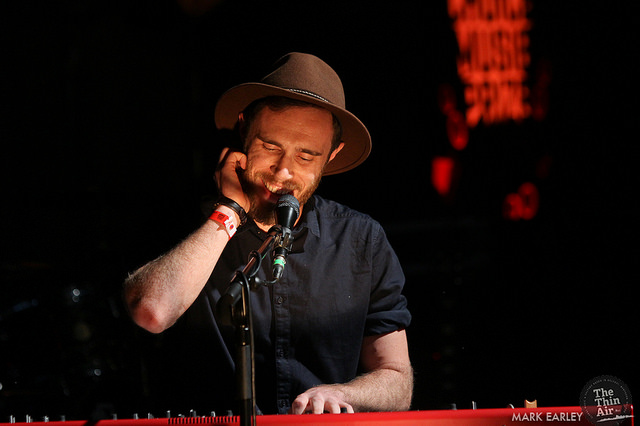 They were followed up by Irish music scene regulars We Cut Corners before the hugely anticipated James Vincent McMorrow took to the stage. Admitting to be slightly jet lagged and wired having just landed off a plane from San Francisco, there was no trace of that in his performance as you could here a pin drop in Vicar Street as he held an utterly captivated audience with his searing vocals. He threw kudos to the Choice Awards saying that it was his nomination 4 years ago that made people start to stand up and notice his music after a number of years in relative obscurity. He's come a long way since then and the much deserved standing ovation he received from a massively appreciative crowd was indicative of that.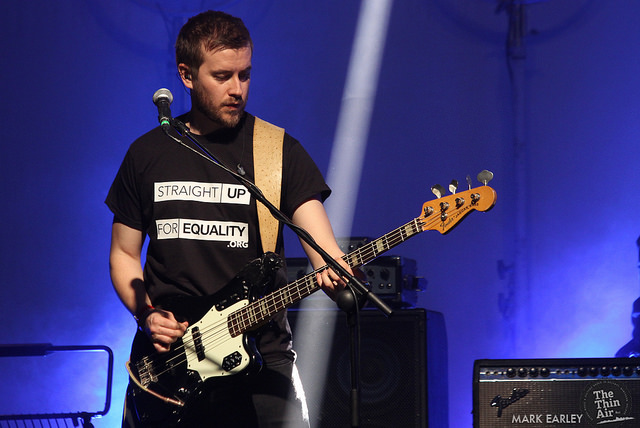 Finally it was the 2012 Choice Music Prize winners Delorentos who finished off proceedings with tracks off their nominated Night Becomes Light album. Singer  Rónán Yourell echoed McMorrow's sentiments commenting on the importance of events like this in Ireland to show case Irish music especially as many band struggle for many years before getting the kudos they deserve.
With that Paul McLoon, who had compéred the night proceedings, passed over to Tony Clayton-Lee for judges comments before Richie Egan announced The Gloaming as the winners.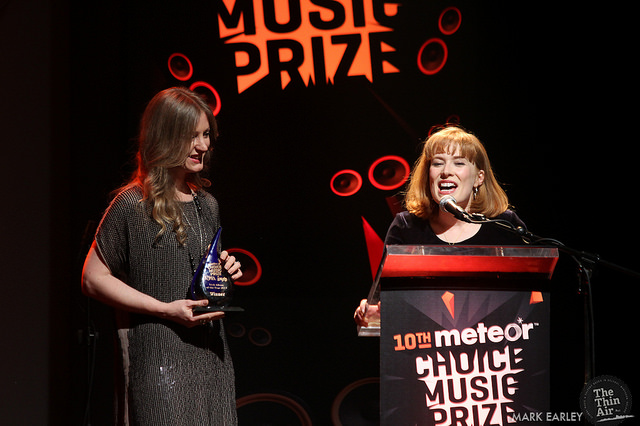 It may be a surprise to many that the experimental traditional group won out amongst a mix of better known Irish rock and singer song writers but it proves that quality music, whatever the genre, is deserving of merit and that the Irish music scene is providing us with a lot of music to be proud of. Rachel Earley