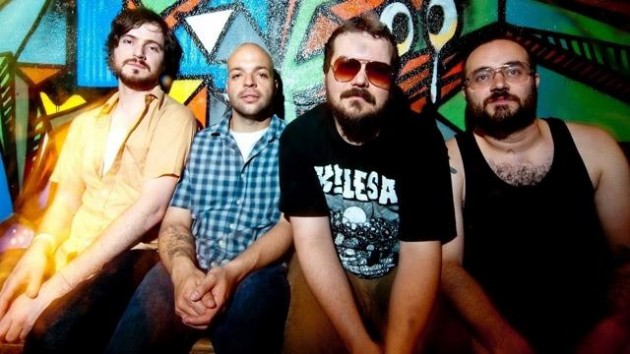 There's a very noxious chemical present in sludge metal that separates it from all other forms of transgressive music. Even when placed side by side with contemporaries from every god-forsaken, drop-tuned fashion known to the underground, the crooked spoon fury of bands declaring themselves to be sludge stand out like a sore thumb. If punk rock is rebellion and heavy metal is hedonism, for instance, then sludge is a terrible nothingness that is all too human to recognize yet exemplified by sounds which are inhuman. That may sound like a bit of mental gymnastics, but no other subgenre of music has resonated with the punk and metal underground quite like sludge has since it tore the lid off its own casket ten years ago.
It's hard to know what brought Sludge back into the limelight, whether it hitched a ride on the backs of growingly popular bands like Mastodon and the Neurosis in the early 00s, or if it rather poetically came back to life as Mike Williams of Eyehategod purged the last of the heroin from his body in a Louisiana jail cell. It could have been any combination of happenings, but the result was still the same, sludge came back in a big way, and the past few years have seen a prolific rise in bands playing the music, and many that simply claim its title. 2014 was an especially fruitful year for Sludge with tremendous offerings from the likes of Conan, Eyehategod, Indian, and Bongripper, so let's have a look at what 2015 has produced thus far.
Thou/The Body
April 2014 saw sludge titans Thou and The Body collaborate and spew forth the absolutely repulsive Released From Love EP, a fusion that continued on for last January's full-length You, Whom I Have Always Hated. It seems that collaborations, rather than splits, could be coming in to fashion this year with Merzbow and Full of Hell teaming up last November, and if that is the case, Thou and The Body, whether coupled or separate, should have your attention.
Severer
Hailing from Lafayette, about a two hour drive from sludge birthplace New Orleans, Severer are a rather significant departure from the stylistic trademark set in place by their Louisiana peers. Dropping the infectious swamp grooves and heroin chic in favour of monolithic amplifier worship spiked with black metal, Severer offer up something a bit frostier than your average sludge maniacs.
Torche
Yet another giant departure from the blueprint sludge sound, Torche (pictured) evoke something on the more accessible side of hard rock, but with a truly ferocious and fuzz-laden delivery. Torche's fourth full-length, Restarter, has been met with a lot of buzz, and it has fulfilled its hype prophecy well with melodic hooks and catchy riffs all wrapped up in that familiar sewer-dwelling noise that places them somewhere between majestic and hideous.